Box is one of the old-school cloud storage companies, one that was busy doing file syncing and storing before it was cool and Apple and Microsoft caught on. As a result, it's packed with features and options, and is available just about everywhere you're going to need it.
It's the business packages that make Box stand out from the crowd, but it does cater to consumers as well. The focus is on syncing files inside a dedicated folder rather than backing up entire systems and hard drives, and here's what you need to know about it.
Box features
Box takes the Dropbox approach to cloud storage, setting up a specific folder on your Windows or macOS computer, and then keeping all of its contents in sync with the cloud (and the other devices where you've installed Box). If you're looking for a solution that will back up absolutely everything on your hard drive, OS and settings and all, then this isn't it – the strengths of Box lie elsewhere.
Like Dropbox, Box does a very neat job of integrating itself with File Explorer on Windows or Finder on macOS. The Box folder appears alongside the other key folders on your system, and you can choose to have all your files downloaded for offline access, or keep them online and transfer them when needed (that comes in handy if you want to maximize the free space on your local drive).
Sharing files and folders is simple and straightforward, whether you need to collaborate with other people on something or just generate a link that can be distributed to whoever needs it. For businesses, Box integrates very nicely into Office 365, G Suite, Adobe Creative Cloud and other software packages, and it's really at the business end of the product where it starts to really impress.
With that in mind the team management features are really good: controlling access to files and folders, seeing who is collaborating on what, checking the use of files and data across an entire country, and so on. If you're a large company that needs to manage cloud storage data in complex ways, Box is one of the best options out there; for everyone else, it's not quite as compelling.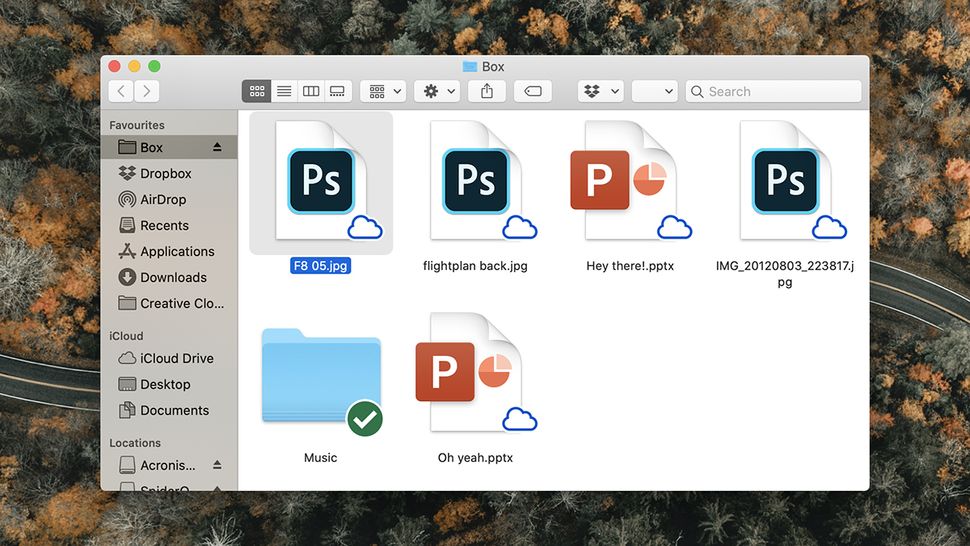 Box interface
Across all of its various apps, the Box interface tends to stay basic and minimal, but that's not necessarily a negative – it is definitely polished and straightforward to use, even if we would like to see a few more options and features on show rather than hidden behind menus. The software slickness extends to the mobile apps for Android and iOS too, so you can easily get at your files from anywhere.
When it comes to Windows and macOS, Box really does feel like part of the operating system, and we can't give it much higher praise than that. On the downside, there's no way of throttling bandwidth use if you've got a lot of files to transfer. We did find the syncing process speedy and responsive though – about as good as we could expect given our internet connection.
On the web everything is slick and easy to get around. You can easily pull up the most recent changes to your files, for example, and create a list of favorite locations within your Box folders that you can get to with a click. We also appreciate the feature to set some files and folders to auto-delete on a specific date (though you can only access this if you're on one of the paid-for packages).
Box also does an excellent job of interfacing with third-party apps and plug-ins, blending into the background and feeling like a native feature rather than an add-on. In a lot of scenarios there isn't really a Box interface as such, which might be a plus or a minus against the service, depending on your perspective. Overall though, the years that Box has had to refine its software offerings definitely show.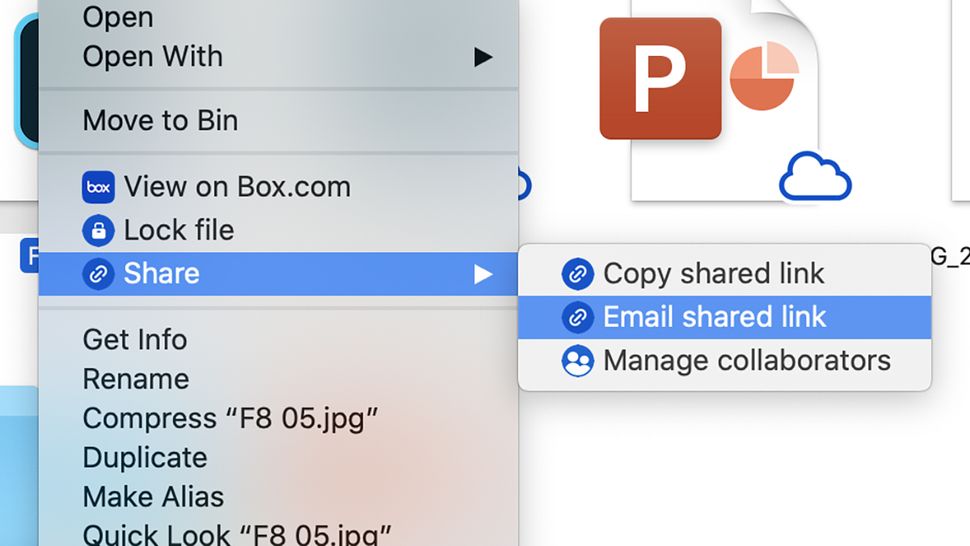 Box security
Security is something that Box takes very seriously indeed – there's AES 256-bit encryption as standard, and if you need full end-to-end encryption (so not even Box can get at your files in an emergency), it's available with an add-on. We're pleased to see two-factor authentication included here as well, which makes it difficult for anyone to break into your account even if they have your username and password.
All file transfers, logins and even Box application installations are tracked and logged, and if you add the full Admin console, you get even greater auditing and control options. Should a file or folder be accessed, you can be informed by email, so that when someone says they read your report, you'll know that they're being less than truthful. With a full range of compliance and regulatory tools on offer as well, it all adds up to a very secure and comprehensive service indeed.
Box pricing
Box certainly has plenty of paid-for plans to pick from, and that includes a free tier – provided you can get by with 10GB of cloud storage and a file size limit of 250MB. Pay for the Personal Pro plan, which is $10/£8 a month, and that goes up to 100GB of cloud storage and a maximum file limit of 5GB. It's not particularly appealing when you consider the amount of storage the likes of Apple, Microsoft, Google and Dropbox are giving up.
The business plans are $7/£4 per user month for Starter (100GB of storage), $20/£12 per user per month for Business (unlimited storage), $33/£20 per user per month for Business Plus (unlimited storage), and $47/£28 per user per month fo Enterprise (unlimited storage). Those deals are much better value (you can save more if you pay annually), and 14-day free trials are available across all of them.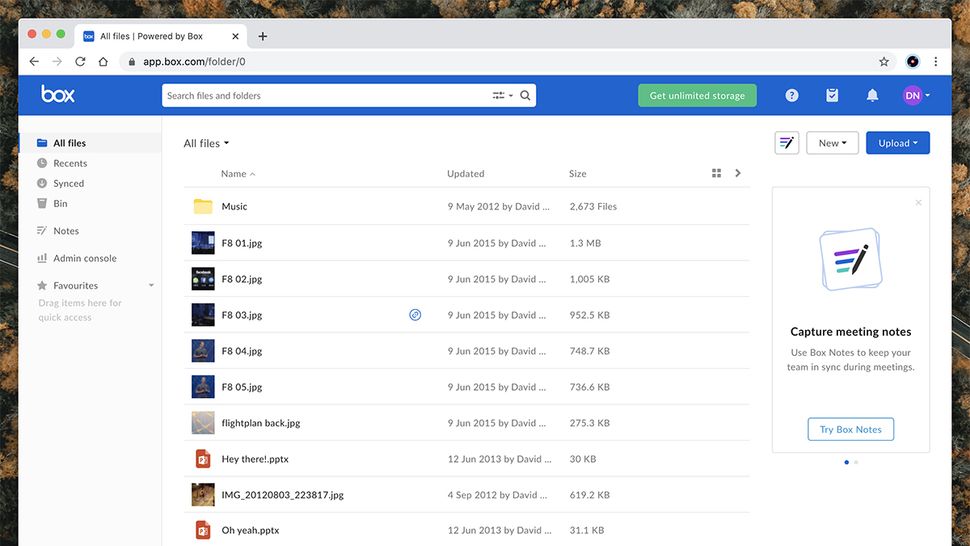 Box verdict
Box very much seems to be aiming for the business market, even though it offers a couple of plans for consumers too – it's stacked with collaboration, data compliance and automations, and makes plenty of APIs available in case you need something bespoke. Provided you're paying for one of the more expensive plans, with unlimited storage, it's an appealing overall package.
For consumers with just a little bit of money to spend, that money is probably better spent elsewhere – Box's apps aren't quite as user-friendly as the ones offered by its rivals, and it can be expensive depending on what you need. It's a great option for cloud storage and syncing, but it's not a great option for everyone.