The Seagate FireCuda 530 launched back in 2020, around the same time as the PS5, making it a frontrunner to slot into Sony's system. While it's no longer the absolute fastest of its class, the performance here is still high-end, showing that top-end Gen 4.0 never really slows down.
There isn't much room for innovation when you push up to the 7,000 MB/s read and write mark. The Seagate FireCuda 530 came storming out of the gate with these figures as the benchmark to beat. Few have all these years later, making it easily one of the best SSDs for PS5. Even better, its once monstrous price has come down significantly.
Price and availability
The Seagate FireCuda 530 is widely available in the US, the UK, and Australia in all capacities with a heatsink. Prices start from $69 / £55 / AU$119 for the 500GB version and scale up to $129 / £103.99 / AU$217 (1TB), $239.99 / £189 / $AU414.78 (2TB), and $529 / £449.99 / AU$984.75 (4TB). That's a fair bit cheaper than the original launch price but still a touch more expensive than other Gen 4.0 models with similar performance.
Design and Features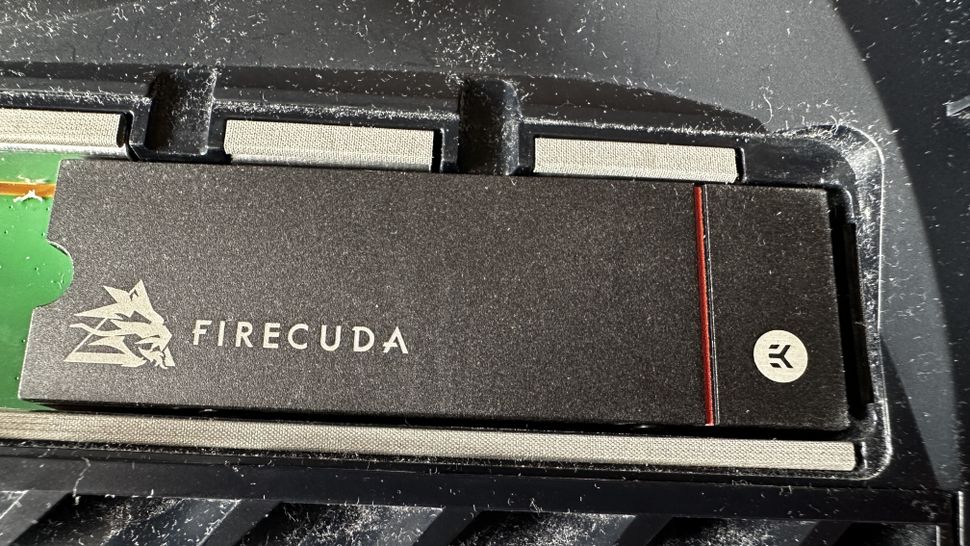 My Seagate FireCuda 530 review unit is the 1TB model which comes with the PS5 SSD heatsink. Its thick aluminum all-over wrap firmly encases the silicon and controller nicely while allowing maximum heat dissipation. It's important, too, because the PS5's native M.2 port has no form of passive cooling on its own. While a little bulky and weighty, that added heft is ideal for staying in place during installation with adequate room once the cover is re-installed. It's one of the smartest-designed heatsinks I've seen on an NVMe SSD to date.
As expected from a high-performance Gen 4.0 model, the Seagate FireCuda 530 utilizes the exceptional Phison E-18 controller, and that's how it can push up to 7,000 MB/s read and write. It was impressive in 2020, and even three years later is still as solid as ever. There's also 176-layer Micron TLC flash memory which few newer drives, such as the Kingston Fury Renegade, also used over two years later. We're very much talking about the cap of what's possible with this current generation of NVMe models, so to hit it out of the park so early on is commendable.
As is par the course with NVMe SSDs, there's a five-year warranty here, and the write endurance is slightly better than you see from the competition. It scales from 640TBW (500GB), 1,275TBW (1TB), 2,550TBW (2TB), and 5,100TBW (4TB). That's substantially higher than the likes of the WD Black SN850 and the PNY CS3140, too. We don't generally see figures this good, and it adds to the longevity of a drive that will be able to keep up for a long time of hard-wearing use.
Performance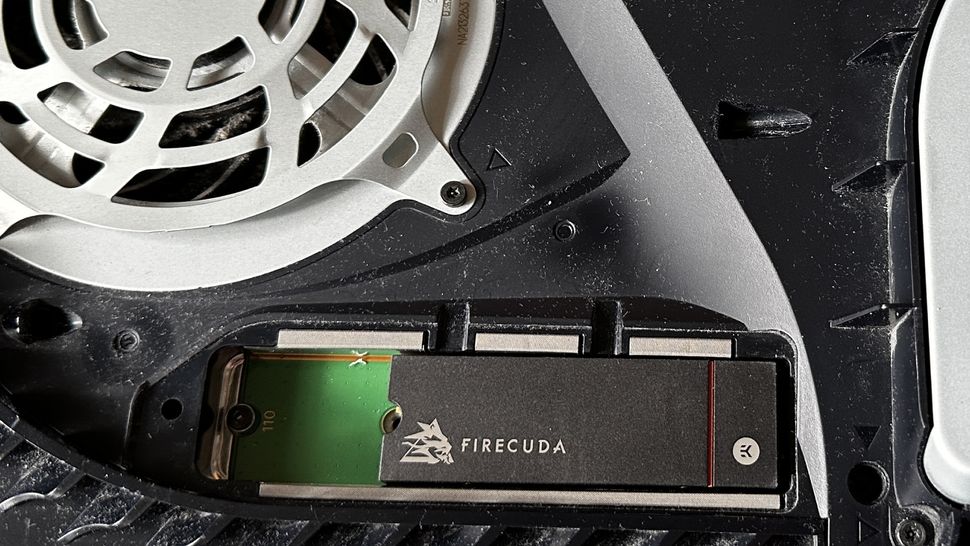 Gaming on the PS5 with the Seagate FireCuda 530 is as quick and painless as you would expect, given what's on the silicon here. In my testing, it achieved a read score from Sony's official benchmark tool of 6,539 MB/s, making it one of the fastest I've ever used.
File transfer times were some of the most impressive I've seen in all my time testing SSDs, with particular highlights being with some of the biggest PS5 games. Horizon: Forbidden West, with its 99.35 GB file size, jumped from the internal storage to the NVMe SSD in just 1 minute and 19 seconds (or 79 seconds). Equally impressive is Death Stranding: Director's Cut (69.35 GB), which transferred in only 54 seconds. That's well over 1 GB/sec being more-than-enough to copy your entire game library over in just a few minutes.
It's a similar story with smaller file sizes where the speed of the Seagate Firecuda 530 really shines. This is evident with both Star Wars Jedi: Fallen Order (47.29 GB) and Dead Space (31.07 GB), which transferred over in 39 seconds and 27 seconds, respectively. Loading into games was just as brief, with Dead Space hailing leading the charge going from the main menu to gameplay in less than 3 seconds. It's even faster than the already nearly non-existent times from the internal storage. Death Stranding: Director's Cut was almost as quick, with less than 6 seconds between the menu to the open world.
Should I buy the Seagate FireCuda 530?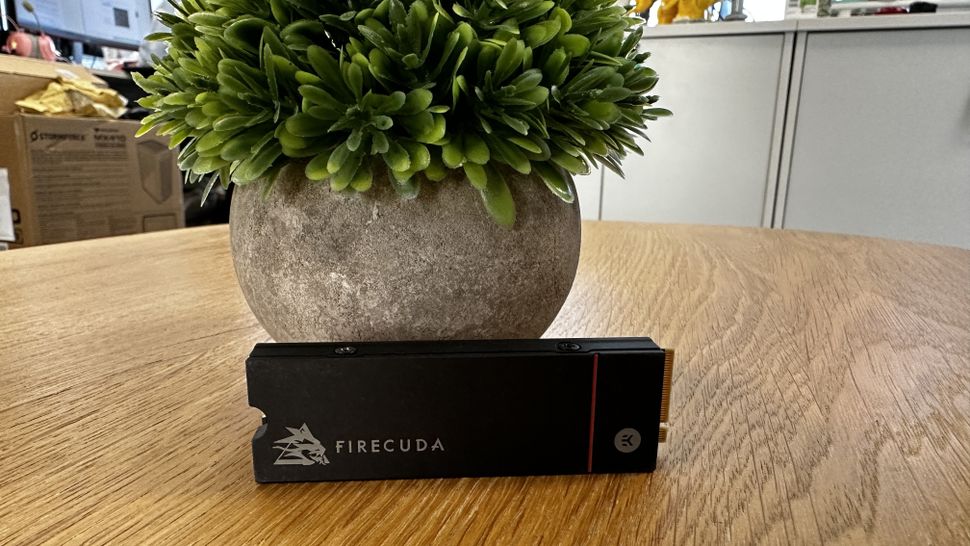 Buy it if...
You want an SSD for PS5 that will last

The Seagate FireCuda 530 features best-in-class write endurance for its price and performance, meaning it's a drive that will keep up for a long time.
You want lightning-fast performance

Inside of the PS5, the Seagate FireCuda achieves 6,539 MB/s, making it one of the fastest NVMe drives I've ever had my hands on in all my years of testing SSDs.
Don't buy it if...
You're thinking of going for lower capacity
You can really only get the most out of the Seagate Firecuda 530 with 1TB and up, so if you're gunning for a 500GB SSD, you can get a cheaper one that does the same job.