PDF-XChange Editor is one of the best free PDF editors, and a successor to the excellent PDF-Change Viewer. Its design has been totally overhauled, making it much clearer and easier to use.
Aside from that, PDF-XChange Viewer boasts all of the same strengths as its predecessor, with editing tools for highlighting, selecting and striking out text. The selection of stamps and commenting functions lets you easily track changes in documents – features sometimes excluded from free PDF readers.
You can also extract or delete entire pages from a long PDF file and embed new content like text, images, blank pages or entire PDF documents.
PDF-XChange Editor is also excellent for converting documents between PDF and Word formats, and even includes OCR (optical character recognition) for converting scanned documents into editable text.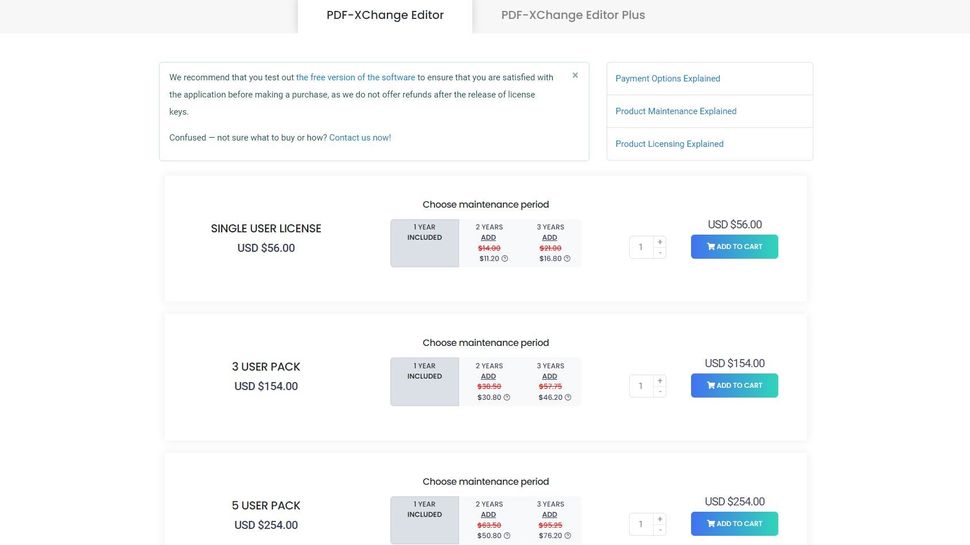 Plans and pricing
PDF-XChange Editor has a fully functional free tier, and some upgradable pro features. However, what is worth noting is that the free tier may just be all that the majority of users need. The paid features are even usable and simply add a watermark.
While 70% of the features are available in the free version, for those wanting access to the paid features there are two options. First, there is PDF-XChange Editor, with a single-user license starting at $56 for a perpetual license including one year of free upgrades and maintenance. If you want the even higher package, with even more features, the single license price will be $72 for one year of PDF-XChange Editor Plus.
If you are interested in business pricing, there are different licensing options based on number of licenses needed. Ranging from 3 to 75,000 licenses.
Features
Many of the desired features one would expect from a PDF editor are free within PDF-XChange Editor. These range from being able to view native image files and Microsoft Office, to Multi-language OCR, audio comments, annotations, page markup, stamps, an integrated Java-script engine, hyperlinks, auto-highlighting of fillable fields, and more.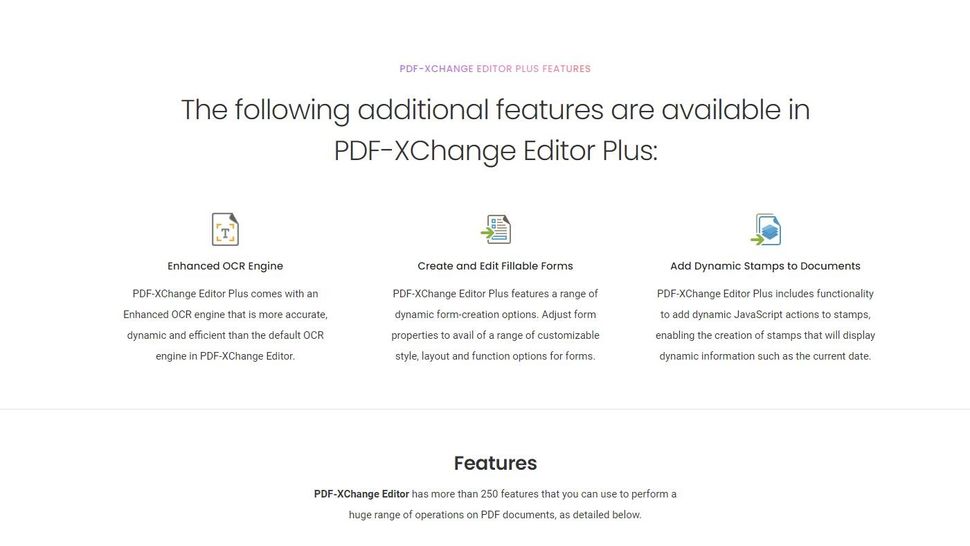 The paid version includes additional features such as fillable PDF Forms, converting to Microsoft Word format, combining PDFs, deleting or moving pages, scanning direct to PDF and more.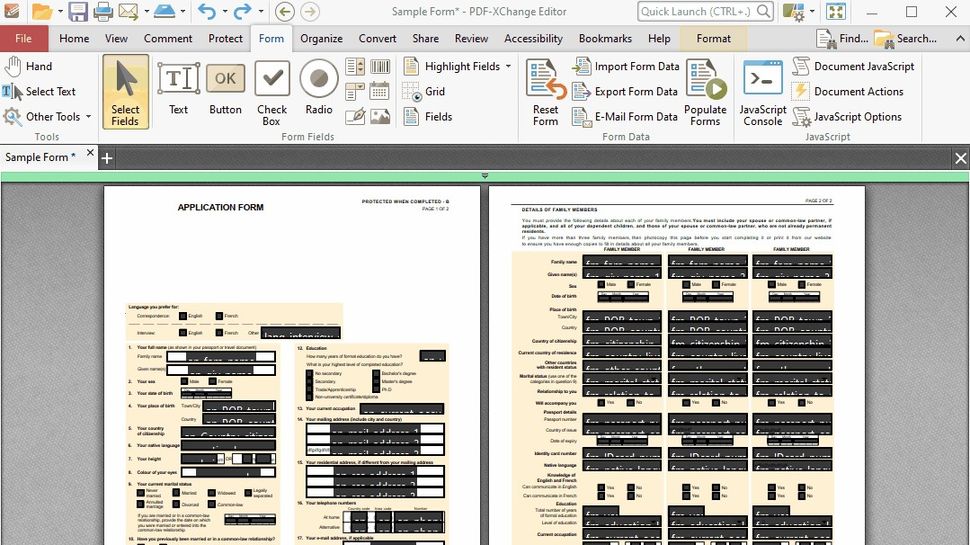 Interface and in use
PDF-XChange Editor's interface is a great middle ground between expansive and simple. While it's not the most aesthetically pleasing to look at, it gets the job done in an efficient matter. Buttons are easy enough to find, settings are logically placed, and nothing is convoluted. If you have ever used a Microsoft Office product, Adobe, or nearly any kind of text editor, the classic toolbar look will be very familiar. In simply playing around in the newest edition of PDF-XChange, I didn't find myself looking for settings for too long before finding them and being able to utilize any given function. Things just make logical sense, even if lookin at this interface at first glance it may look like a lot.
Additionally, when selecting any amount of text or items on screen, additional content viewing fields appear on the left hand side. Allowing you to see what type of item it is — text, title, image, etc. — and more details about it. The right hand side is where you usually will be viewing your project or file.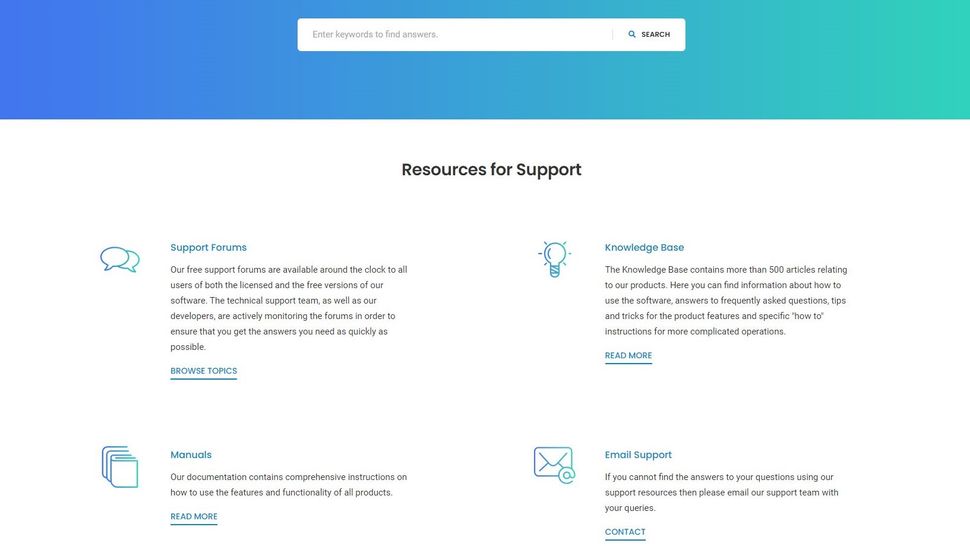 Support
A quick google search displays a surprising number of support forums and people talking about PDF-XChange. And by shocking, I truly mean it. But people seem to be really impressed and shocked by all that can be done through this app. There is even a sub-group of people that swear this is the app to replace Adobe Acrobat.
All in all, outside of the community of help and FAQs that can be found, the team at PDF-XChange have chatbots, along with a number of other ways to be in contact to help with product support, issues, and more. While I personally had no need to reach out with problems, from my research, they seem to be pretty responsive to customers.
Final verdict
Some of the devoted users of PDF-XChange are convinced that this is the best PDF editor there is. Others swear by the features for the price. My experience was good, however there was nothing mind blowing. But maybe that's the point. While nothing stood out as incredible, there was also nothing that stood out as annoying or in the way. Nothing was missing nor was anything confusing or frustrating. PDF editors and that line of work can be frustrating as it is, with enough complication. So, by having a system that is easy to use and simple with understandable processes to edit and modify a given document or project, is PDF-XChange ahead of the curve?
I was impressed that even with the amount of PDF editing I do, I did not have to switch to another program. That says a lot to me. I did not have to jump to one I was more familiar with just to get my work done. So in that sense as well, this is a huge positive.
I think this is a great product that has the ability to be your one and only PDF-Editor without any compromise.
We've also featured the best PDF editor and the best office software