Panda Free detects malicious files well, but a lack of antiphishing protection and its potential vulnerability to malware attack make the app impossible to recommend.
Pros
+

Above-average protection scores in lab tests

+

Lots of scanning options

+

Limited VPN

+

Free
Cons
-

Some vulnerability to malware attacks

-

No phishing protection

-

Doesn't add a right-click 'Scan' option to Explorer

-

Doesn't include Panda's full ransomware protection
Why you can trust TechRadar We spend hours testing every product or service we review, so you can be sure you're buying the best. Find out more about how we test.
Panda Free Antivirus is a straightforward Windows malware hunter with an interesting bonus extra.
The app is strong on scanning options, with more choices than some commercial antivirus software. Real time protection; on-demand checks; scheduled scans; USB keys optionally scanned as they're inserted; there's even the ability to create a bootable scanner on a USB key, which you can use to remove existing infections from other PCs.
You get a VPN, too. Well, just about: there's no choice of a locations and a 150MB per day data limit. But it could be worse (Avira's free unregistered VPN limits you to just 500MB a month), and the allowance may be enough for simple tasks.
There are a sprinkling of other tools and features, including a Dark Web Scanner which checks your email address to see if it appears in a data breach. But look closely and they're as basic as the VPN (more on that, later.) This is bad news if you're looking for power, but might appeal if you're tired of overweight antivirus apps, and are happy with the malware-hunting basics.
Setup
Installing Panda Free Antivirus wasn't difficult, but we noticed a few quirks along the way.
Just about every other free antivirus hosts its own downloads, for instance. Panda redirected us to a CNET download site, presumably a handy way to generate some cash.
The third-party advertising continued during setup, when the installer displayed the telephone number of a support company, and recommended we call with any PC problems.
Setup complete, the installer asked us to register with an email address. The good news is Panda takes an unusually relaxed approach to registration, though, and allowed us to use the app without confirming the address was genuine.
The bad news is when we did confirm our email address and choose a password, the site also asked for our name, date of birth, phone number and address. Fortunately, we could dismiss that form with a tap of the 'Not Now' button. Our guess is it'll return, though, occasionally. And even if it doesn't, the fact Panda asks users for that much data makes a poor impression with us.
Interface
Panda's interface stands out immediately for its desktop-style wallpaper background. This looks good, but creates an immediate usability issue. The app has two rows of buttons for various functions, but Panda leaves so much free space to the photo, that the second row of buttons is out of view. You must scroll down to access everything.
There's another small annoyance in a regularly updated banner at the bottom of the dashboard, with links to various blog posts on the Panda site. We found a 'Show Panda News' switch in Settings, and turned off, hoping this would help; but no, it didn't make any difference at all. (We checked Panda's Support site to find out what 'Show Panda News' was supposed to do, but couldn't find it mentioned anywhere. Not an encouraging start.)
The main interface works well, at least. Functions are grouped into ten buttons (Scan, VPN, Support and so on); hovering your mouse cursor over a button displays a caption, reminding you what it does; clicking a button takes you to that area, where a Back button returns you to the main dashboard when you're done. It's not perfect - too many buttons just open a browser tab, rather than do anything locally - but we found it reasonably easy to use.
Self-protection
Malware sometimes attempts to disable an antivirus before launching a full infection attempt, so it's important any security app can defend itself.
Testing Panda's self-protection revealed a couple of vulnerabilities. One attack successfully disabled part of Panda's real-time file scanning system, allowing us to download malicious files without detection. The second effectively removed all Panda's protective layers, enabling malware to do whatever it liked.
These exploits required an attacker persuading you to run a malicious script or macro on your system, with Administrator rights. A common example might be via a spam email, with text which persuaded you to open an attached Office document, and then run an embedded macro.
We reported our findings to Panda. The company said these security flaws: 'could only be exploited by malware that has escalated admin rights and has not been detected by any of our technologies (signatures, Cloud, heuristics, contextual routines, behavioral protection,…).' Panda also said it had 'taken note' of our suggestion for a fix, though didn't commit to applying it.
While it's true this attack may not succeed very often, the reality is most of the antivirus competition does a far better job of protecting itself. 90% and more simply block our attacks, ensuring they have no effect. Kaspersky and Trend Micro go further, recognizing the attacks as malicious actions and killing our testing tool immediately, preventing it trying anything else. Panda looks weak, by comparison.
Antivirus
Panda Free Antivirus has several scanning options. A Critical Area scan checks the most commonly infected areas of a PC in around five minutes; the Custom scan only inspects the files or folders you specify; and the Full System scan, of course, checks everything.
If that's not enough, you can also set multiple scheduled scans. These start with a Critical Areas, Full System or Custom scan, but you can also exclude particular folders or file types (handy for speeding up scans.)
We noticed one unusual omission. Panda Free Antivirus doesn't integrate with Explorer, so right clicking a file or folder doesn't get you a 'Scan with Panda' option. The only way to check a specific item is to manually open the app, choose the Custom scan and select a folder manually. That's a hassle we don't see elsewhere.
Scan times were reasonable during testing. Panda Free Antivirus checked our 50GB of test executables in 39 minutes for the first scan, within the 15–50-minute range we typically see. There's some optimization for subsequent scans, and Panda took 24 minutes for scan #2. Others go further, though: Bitdefender checks only new and changed files, and in a recent review its second scan completed in less than a minute.
Protection
AV-Comparatives' Real-World Protection Test is a comprehensive benchmark which pits 17 top antivirus engines against the latest malware.
Panda scored well in the July-October 2021 report, achieving second place as one of only three vendors to block 100% of test threats (Trend Micro and Norton were the others.)
There's a potential issue in Panda's relatively high number of false positives: 25, the second highest in the report. That's important, because it's much easier to block all threats if you stop every process which looks faintly suspicious. Most companies are much more precise in their targeting; Kaspersky reached 4th place, blocking 99.9% of threats, but with no false positives; Avast also blocked 99.9%, and had only two.
Panda isn't currently tested at SE-Labs or AV Test, so we weren't able to get confirmation of AV-Comparatives' scores.
Ransomware and anti-phishing
We typically test antivirus by checking how it handles our own custom ransomware. That's less important here, as Panda says its free software doesn't have full ransomware protection. We put it to the test, anyway, and the company turned out to be absolutely right: Panda Free paid no attention to our threat, and allowed it to successfully encrypt thousands of documents.
This doesn't mean Panda is unable to block any ransomware - as we mentioned above, the engine blocked 100% of threats in a recent AV-Comparatives report - but it doesn't have as much protection as the paid editions. And that's no great surprise. Although commercial products from Bitdefender, Kaspersky and Trend Micro all detected and blocked our test ransomware, Avast's and Avira's free products also missed it.
We tried accessing a range of malicious URLs, too, with mixed results. Panda once again did a good job of spotting dangerous downloads when they hit our hard drive. It didn't block threats at the URL level, though, leaving us exposed to phishing sites or other browser-based dangers.
VPN
Panda Free Antivirus includes a simple free VPN. It's powered by the excellent Hotspot Shield, which is good; but it doesn't allow you to choose a location (it always connects to your nearest server), and you're limited to 150MB of data a day, which is pretty bad.
Panda's VPN app has almost no functionality. Forget changing protocols, split tunneling, 'auto-connect when accessing insecure Wi-Fi' or anything similar: all Panda can do is optionally connect when Windows starts, then connect or disconnect when you hit the button. That really is it.
At least it's going to be really well engineered underneath, we thought, reliable and safe to use? Uh, no. We found in some extreme situations it was possible for Panda's VPN connection to be down, and your traffic unprotected, while that app still displayed a reassuring 'Connected' message, as though everything was safe.
Put it all together, and although it might be handy to have a VPN around if you're installing Panda Free Antivirus regardless, it's not much use to anyone else.
If you're looking for antivirus with a free VPN, Avast One Essential also supports only one location, but this time gives you a generous 5GB data a week. Alternatively, ProtonVPN's free plan gives you locations in the US, Netherlands and Japan, and has no data limits at all.
Features
Panda Free Antivirus includes a handful of bonus privacy and security features.
A Dark Web Scanner checks to see if your email address is included in any data breaches. That's worth knowing, but the service is limited to checking emails, and it can only use the address you entered when registering your Panda account. Meanwhile, anyone can check multiple email addresses and phone numbers at Have I Been Pwned for free.
The Process Monitor is more interesting, especially for experienced users. It monitors what Windows processes do online, and can display all the URLs they've accessed recently. If an app looks suspicious, or you're curious what any process is doing online, you can check its web activities in a couple of clicks. And if the process seems a concern, you can even ask Panda to block its future internet connections.
Finally, a USB Protection tool enables 'vaccinating' USB keys to reduce the chance of infection by autorun malware. USB keys aren't the most likely vector for a virus attack, these days, and these 'vaccinations' don't guarantee protection, anyway. Still, this is an unusual feature which should improve your safety, just a little, and we're glad to see it bundled with the package.
Final verdict
Panda Free Antivirus handles the basics well, detecting and removing malware with ease. But it's also short on features, with no protection from dangerous URLs, and has vulnerabilities which may allow some features to be disabled by an attacker. Keep looking - there are much better free antivirus around.
We've also highlighted the best antivirus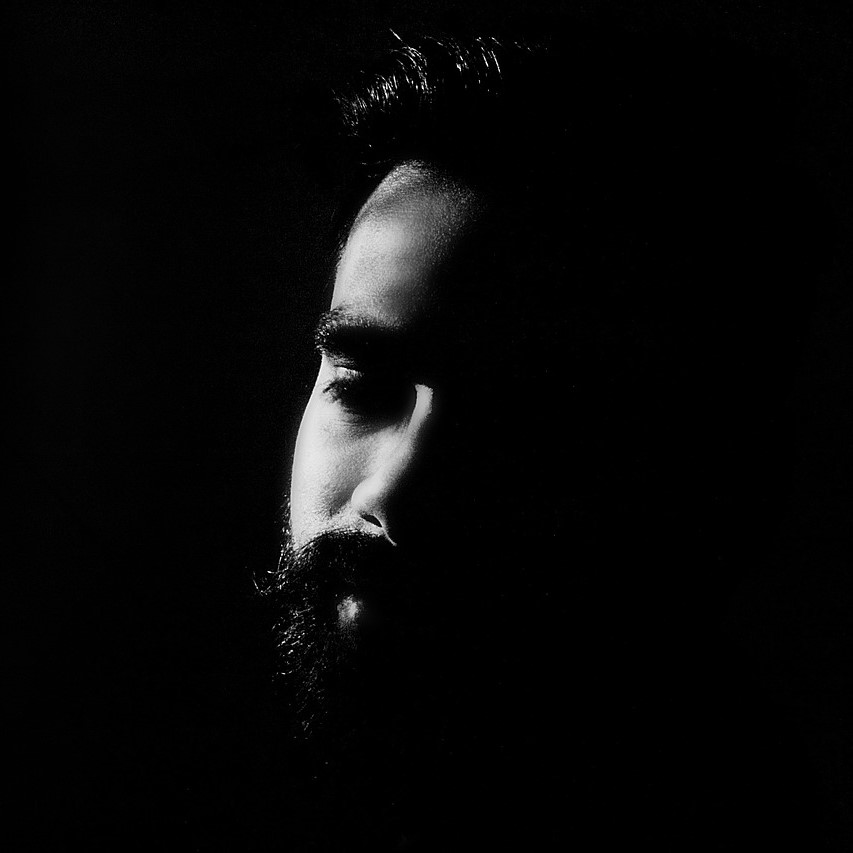 Mike is a lead security reviewer at Future, where he stress-tests VPNs, antivirus and more to find out which services are sure to keep you safe, and which are best avoided. Mike began his career as a lead software developer in the engineering world, where his creations were used by big-name companies from Rolls Royce to British Nuclear Fuels and British Aerospace. The early PC viruses caught Mike's attention, and he developed an interest in analyzing malware, and learning the low-level technical details of how Windows and network security work under the hood.