iTop VPN's generous 700MB/day (21GB/month) free plan might be worth a look for simple, non-privacy-critical tasks, but the service has too many fundamental issues to justify handing over your cash.
Pros
+

Impressive (limited) free plan

+

Extra privacy protection features

+

Unblocked BBC iPlayer, Disney Plus

+

Cheap two-year plan
Cons
-

Couldn't unblock Netflix, Amazon Prime

-

Kill switch fails in some situations

-

Uses non-standard undocumented protocols

-

Website allowed HTTP access to login page
Why you can trust TechRadar We spend hours testing every product or service we review, so you can be sure you're buying the best. Find out more about how we test.
iTop VPN is a free VPN service with an affordable paid plan and one or two unusual privacy extras.
The free plan gives you 700MB of data per day (21GB per month), and a choice of 16 locations (including the US and UK), easily beating most of the competition.
Paying for a subscription gets you access to 100+ locations and 1,800+ streaming and gaming-optimized servers. (P2P is supported, too, though only on a handful of specialist servers.)
A longer-than-usual list of bonus features include split tunneling, along with ad, tracker and malware blocking, browser history cleaning, and a Security Reinforce tool checks your device privacy settings and warns of any problems.
iTop VPN has apps for Windows, Mac (a recent addition), Android and iOS, and support for connecting up to five devices simultaneously.
iTop VPN pricing
This VPN's monthly plan is priced at $11.99, not the highest we've seen, but more expensive than most.
Paying six months upfront cuts the cost to $6.99 a month, but that's still above average. You're paying iTop $41.94 to get your six months of cover, for instance, but Private Internet Access only asks $39.95 for a full year ($3.33 a month).
iTop isn't done yet, though. Opt for its annual plan and you'll get an extra year thrown in, giving you two years of protection for $2.31 a month. A handful of providers are even cheaper – Private Internet Access has a three-year plan for $2.19 a month, Ivacy and PrivadoVPN go even lower – but that still looks like a real bargain.
iTop supports payments via card, PayPal and bank transfers. It's good to see that you can turn off auto-renewal when you purchase the service, too, ensuring you won't accidentally pay for a second term that you don't want.
Even better, if you're unhappy, a 15-day 'no questions asked' money-back guarantee (7 days for monthly-billed plans) means you're able to get your first payment back, too.
Privacy
Most VPNs protect your privacy by using secure VPN protocols such as WireGuard and OpenVPN. This doesn't guarantee you'll be safe – a provider can easily make mistakes in how they're set up – but they're open source, so anyone can see how they work or check the code for problems.
However, iTop uses a custom scheme of its own. The Windows app appears to make a fast proxy connection to the VPN server, then uses an open source package called WinDivert to direct your traffic through the tunnel, apparently encrypting it with iTop's own protocol.
Maybe this is secure, maybe it's not, but the company doesn't provide enough information to judge. You can't check the encryption it uses, for instance.
We noticed a separate privacy issue on the iTop VPN website. Its SSL certificate wasn't properly configured, and this allowed us to access areas of the site, including the Login page, using an unencrypted HTTP connection. Unless you're using the VPN, that risks exposing your credentials to snoopers.
iTop scores another privacy thumbs-down for its order form, where it insisted we entered our full name, city and post or ZIP code. A tooltip tried to justify this by saying that the details 'allow us to contact you if there are any issues with your order.' Uh, isn't that what our email address is for?
Logging
iTop VPN claims to have a no logging policy, and the privacy policy spells out what this means.
The company does its best to sound reassuring, telling users: 'We do not log your activity while you are utilizing the Services, including your browsing history, the bandwidth you used, or how long you connected to VPN servers. We do not store your original IP address or the server IP address that you connect to.'
Sounds good, but we already know this can't be entirely true. iTop VPN limits its free plan to 700MB a day, so to make this work it must log the bandwidth you use and associate it with a device ID.
Scroll down the page and you'll find a 'What information we collect' section, which could also include a lot of data: '...operating system, device ID, Internet protocol addresses, browser type, browser language, referring/exit pages, clickstream data of our websites and our products or services, and the pages or features of our software or services accessed by you and the time spent there.'
Some of that looks like it's referring to the website, not iTop's apps, but the fact that we're left to guess is a problem. A privacy policy should be clear and precise, not leave us with more questions than it answers.
Whatever you think of iTop VPN's claims, the real problem here is the company hasn't had them confirmed by any kind of security or logging audit. We're left to take iTop on trust, and hope the firm is delivering what it promises.
Windows app
iTop VPN's apps look good and are stuffed with features, but also score poorly on many of the usability fundamentals.
Hitting a big red Connect button should by default automatically connect you to the nearest server, for instance. But even though we were testing from the UK, the free app regularly connected us to Japan, and the paid plan sometimes chose Germany.
An 'All Servers' list enables switching to another location, but this also isn't as easy as it should be. For example, the countries aren't sorted by name, continent, distance or any other order we could recognize (there are sequences like Korea, Russia, UK, Italy, Singapore and so on). And there's no Favorites system or Recently Used lists to help out.
The app is missing some usability shortcuts we commonly see elsewhere. You can't double click a location name to connect, for instance – you must click a location's Connect button, instead. When the app does connect (or disconnect), there's no notification to alert you, so you won't know whether you're protected unless you keep an eye on the app interface.
On the plus side, you get separate Streaming, Social and Gaming lists where you can view locations optimized for specific platforms (PUBG, Warzone, Netflix, Disney Plus, Amazon Prime, iPlayer, Hulu and more).
Too much scrolling? The Quick Access pane lists 17 common reasons for using a VPN: Browse Privacy, Hide Location, Watch Netflix, Play PUBG, Unblock WhatsApp (or Telegram, Facebook, Twitter etc), and more. If you're looking to unblock Netflix, there's no need to scan down a lengthy list of servers and try to guess which is best: just tap 'Watch Netflix' and the app automatically chooses a location for you.
These work well, and we like the flexibility. But we'd prefer iTop VPN to sort out some of the interface basics before it layers on any more extras.
Mac, Android, iOS
iTop VPN's Mac app mostly looks like the Windows build, but with a few very noticeable changes.
There's no Downloading section, for instance – the P2P locations are in the 'All Servers' lists. The Quick Tasks section doesn't have a Play PUBG tile. There's no kill switch and no Settings menu (the Protocols list is now on the main screen). If you regularly use both the Windows and Mac apps, the differences could be a little confusing.
The iOS app is all about simplicity, with no Settings menu, no kill switch, no P2P, no HTTPS protocol option, and absolutely no bonus privacy tools. Instead, you just get the location lists, a big Connect button and a choice of TCP/UDP protocols.
There's good news in one iOS area. Cities are grouped into countries, making for a shorter and better-organized list. But it's still not sorted alphabetically (and to make it worse, the iOS app uses a different order to the Windows build).
The Android app is essentially the iOS version with added split tunneling, and yet another sort order for the servers list. Not a big deal unless you're using iTop VPN on several platforms – only then will you need to remember where your favorite locations appear on each device.
Features
iTop VPN supports a kill switch to stop internet traffic if the VPN drops unexpectedly. We found the Windows app was mostly successful, but had some flaws. When we forcibly crashed the app, for instance, our VPN connection dropped, the kill switch didn't kick in, and our traffic was unprotected. And as the app doesn't raise any notifications, an affected user is unlikely to realize they're at risk in such a scenario.
Split tunneling support allows you to decide which apps use the tunnel, and which don't. It's handy if you only need the VPN to unblock a couple of websites, say, as other apps can use your normal (and faster) connection. This worked well for us, directing only browsers through the VPN by default, but making it easy to add other apps as required.
A DNS Protection feature claims to protect your DNS settings from modification by malware. You can also set your DNS to one of several public DNS providers, simply by choosing them from a list: Google, OpenDNS, Verizon, Comodo and DNS Advantage.
The app has a handful of settings. You're able to launch it when Windows starts, optionally connect, and choose one of three protocol options: UDP, TCP and HTTPS. As iTop VPN doesn't use any standard VPN protocol, it's not completely clear what the effects of these settings might be, and the descriptions don't help much. (Choosing TCP apparently gets you 'high level privacy', for instance, while opting for UDP means faster speeds but 'more data usage for special occasions.')
iTop VPN is also missing some of the more advanced settings we see with other apps. It won't automatically connect when you access insecure Wi-Fi, for example. There are no leak protection options, and we saw no way to control notifications.
Bonus security features
iTop VPN has some privacy and security extras that we've not seen with other VPNs.
A Security Reinforce module scanned our PC for weak or non-standard security settings, then suggested appropriate changes. You'll need some technical knowledge to understand its report, but the advice looks good to us, and is likely to improve your system security.
The Browser Privacy feature can check and clear your browsing tracks in Chrome, Edge, Firefox, Opera and even Internet Explorer.
These tools aren't the best we've seen, and they're maybe not all suitable for a VPN. Most providers use their own DNS servers rather than OpenVPN or Google, for instance, as that ensures no one else gets to see the sites you visit.
But there's also more power here than we expected. DNS Protection isn't something iTop VPN threw together in an afternoon, for instance – it's an IObit feature taken direct from IObit Malware Fighter. Put it all together and the extras could have some value for more experienced users. (Although, as with the main app interface, we'd be happier if the developer sorted out the core features before starting with piling on the extras.)
Netflix and streaming
iTop VPN apps have specialist locations for unblocking many platforms, making them far easier to use than many competitors. If you're looking to unblock a supported platform in the US, say, you don't have to start choosing US locations until you find one that works: just choose a service from the list and you're ready to go.
We tried this with BBC iPlayer, often a tricky site to unblock, but iTop VPN got us access right away.
iTop VPN has Disney Plus locations in New York and Los Angeles. They both worked for us.
There are streaming locations for Amazon Prime in the US and UK, but we weren't so lucky with these. Amazon spotted what we were doing, displayed its 'your device is connected to the internet using a VPN or proxy service' and demanded we 'disable it and try again.'
It was the same disappointing story with Netflix: iTop VPN has a couple of specialist Netflix servers (US and Korea) but neither worked for us.
Getting us into two of our four test sites isn't bad, but other providers do much better. ExpressVPN, Hide.me, Hola, PrivadoVPN, Private Internet Access, ProtonVPN and Surfshark all unblocked every one of our test platforms in recent reviews.
Performance
We measured iTop VPN speeds from US and UK locations with a 1Gbps connection in both cases, using several performance testing sites and services (SpeedTest's website and command line app, nPerf, SpeedOfme and more). We checked the download speeds at least five times from each site, and then we repeated all the tests in an evening session.
UK download speeds were very ordinary at 180-190Mbps, but US performance was much better, with peak median speeds of around 360-400Mps, even reaching 900Mbps at one point. We're skeptical about that peak score, as it only happened in a single session out of the 20 we ran in the US, and none of the others got near even half that speed. We think the 360-400Mbps figure is more representative of what you're likely to see.
That's not a bad result, and it's a close match with the OpenVPN performance we see from the likes of HideMyAss! (270-410Mbps) and TunnelBear (330-350Mbps).
iTop's results lag well behind many other VPNs, though, especially when they're using WireGuard and faster protocols (providers such as CyberGhost, IPVanish and NordVPN regularly hit 750-900Mbps).
There's another issue, too. That 330-350Mbps we saw from TunnelBear was using a standard OpenVPN connection with a very well-understood level of encryption and security. But iTop VPN uses the company's own custom protocol, which means we can't be sure these figures are a fair comparison. If iTop VPN is using more basic encryption, for instance, that might give it a big performance advantage, but at the cost of some security.
iTop VPN review: Final verdict
iTop VPN has a stack of powerful extras, but it misses on a lot of the VPN fundamentals: there is no OpenVPN or WireGuard, limited unblocking, a flawed kill switch, plus various privacy issues. Its 700MB per day (21GB a month) free VPN plan might be worth considering, but we wouldn't use it for anything privacy-critical - go for something better like our #1-rated option ExpressVPN.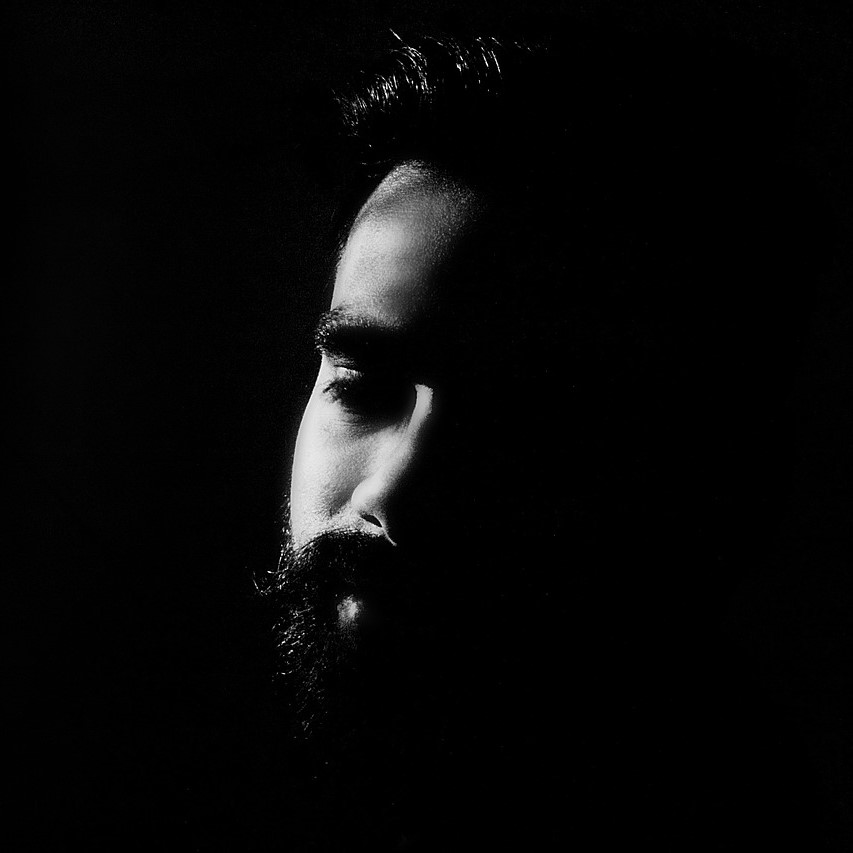 Mike is a lead security reviewer at Future, where he stress-tests VPNs, antivirus and more to find out which services are sure to keep you safe, and which are best avoided. Mike began his career as a lead software developer in the engineering world, where his creations were used by big-name companies from Rolls Royce to British Nuclear Fuels and British Aerospace. The early PC viruses caught Mike's attention, and he developed an interest in analyzing malware, and learning the low-level technical details of how Windows and network security work under the hood.