Acer Travelmate P2: 30 second review
If asked, most users would like the sleekness and portability of an Ultrabook but at an affordable price point. They're unlikely to get that combination, but they might get a system like the Acer Travelmate P2 and at least feel that its technology is comparable with those more expensive laptops.
The Acer Travelmate P2 (TMP215-54), is a general-purpose machine with a powerful processor, NVMe storage, upgradable memory and a good selection of ports.
At the volume point in the Acer laptop model, the Travelmate P2 comes in a very wide range of SKUs, starting with Intel Core i3 models. Moving up from the popular I5 machines, Acer also makes Core i7 variants for those that need even more power.
Alternatively, Acer has AMD Ryzen 3, 5 or 7 options for those that don't want Intel hardware.
Depending on the spec, and if they have a 14" or 15.6" display, they range in price from around $400 to over $1000 and can come with up to 16GB of RAM and 512GB of NVMe SSD space.
That relatively low pricing hints that these machines aren't sophisticated designs, constructed largely of plastic and polycarbonate, and the components, such as the screen, aren't of the highest specification.
The weakness of this model is that the integrated GPU isn't anything special (on Intel), but if you're not editing video or connecting to a 4K external monitor, the Travelmate P2 is a decent daily driver.
The Travelmate P2 might not be the best budget laptop we've seen, but it is far from the worst.
Acer Travelmate P2: Price and availability
How much does it cost? $400-$1500
When is it out? It is available now
Where can you get it? You can get it in most regions direct from Acer or through an online retailer.
Travelmate P2 TMP215-54 Specs
The Acer Travelmate P2 that was sent to us for review came with the following hardware:
Model: TMP215-54 (NX.VVSEK.004)
CPU: Intel Core i5-1235U
GPU: Iris Xe 80EU Graphics
RAM: 8GB DDR4 (single DIMM)
Storage: 256GB Hynix NVME
Screen: 15.6" LED backlight 1920 x 1080 @ 60 Hz
Weight: 1.9 kg
Dimensions: 35.97 x 24.425 x 2.07 cm
Camera: Webcam (1280 x 1024)
Networking: WiFi 6, Bluetooth 5.0
Ports: 1x HDMI, 2 x USB 3.2 Gen 1, 1x USB 3.2 Gen 1 (with power off charging), 1x USB-C 3.2 Gen 2, 1x Ethernet LAN, Headphone/microphone combo jack, 1x MicroSD card reader
OS: Win 10 Pro 64-bit + Windows 11 Pro Licence
Battery: 56 Whr 3-cell Li-ion battery
Our review machine, the Travelmate P2 TMP215-54 (NX.VVSEK.004) isn't one of those sold directly in the UK, but is available through Curry's business channel and other retail outlets.
The pricing of this machine can vary wildly depending on the SKU, and in the UK alone Acer sells 28 different specifications. It has a UK cost of £764.38 inclusive of VAT.
The closest equivalent US customers have to that model is the TMP215-54-52X7 (NX.VVRAA.001), which has the same processor as our review hardware, but 16GB of RAM and 512 GB SSD, all for $949.99.
With this wide selection of potential hardware, it's probably the best plan to decide what your budget limits are and then see what options Acer has for that money.
As we'll talk about later, upgrading the SSD and RAM on these machines is possible, which might save you money over having lots of either item pre-installed.
Acer Travelmate P2: Design
Black is not optional
Excellent port selection
On the heavy side
This laptop is a by-the-numbers design in that there isn't anything exotic or special to talk about, either inside or out. It comes only in black, and this colour scheme inherently attracts dust the moment after it comes out of the box.
A feature we appreciated most was that it came with an Ethernet port, although Acer was forced to make one that expands to accommodate the cable end in this case. That's useful, especially getting the system over the tsunami of updates that any new Windows machine will be subjected.
We also liked the keyboard, which is big enough to have a numeric pad, even if it's a little narrow, and the touchpad is also well-sized, but because of the numeric pad offset, it's not very central.
One curiosity is the screen hinges that tease that they might be fully reversible but aren't. These hinges do allow the screen to fold flat, travelling 180 degrees from the close position to fully extended. Not sure what the value is in this much rotation, but it's what it can do.
Ports are mostly along either side, other than a MicroSD card slot on the front edge. The rear edge is exclusively allocated to an exhaust vent, and the underside has extensive vent holes for bringing air in to be expelled rearwards.
One slight disappointment is that the webcam doesn't have a physical privacy cover, instead opting for a software solution. The Acer Spin 714 Chromebook had a physical cover, so why not this PC?
Considering that this laptop is designated a 'Travelmate', the mass of this machine is on the high side at 1.9 kg or over 4 lbs. That's plenty to be carrying around, and this isn't the machine you can practically hold with one hand and operate with the other.
With so much mass involved, at least those designing it kept a reasonable balance between the display and base so that it's stable even if the screen is angled extremely.
However, for those that travel extensively with their machine, the Travelmate P2 probably isn't ideal from a portability perspective.
Where it might be better fitted is in a home office where it operates as a desktop replacement system connecting to the house router with ethernet and peripherals with its many ports.
Though, as we'll cover later, the battery capacity of this model does enable a working day away from a power socket if required.
In short, the Travelmate P2 was built to a price, but that cost looks reasonable value for money when you look at the part specifications.
Acer Travelmate P2: Hardware
12th Gen CPU
Cheap SSD
User upgrades possible
The highlight of this P2 SKU is undoubtedly the 12th Gen Intel Core i5-1235U processor, a design we've seen previously that sports ten cores and can process 12 threads simultaneously.
What's slightly odd about this intel design is that instead of balancing the performance and efficiency cores, it has just two P-cores and eight E-Cores. That makes it good for both multitasking and power efficiency, but it lacks performance punch for the most demanding applications.
We'll talk about raw performance below, but for general use, this is a good processor.
Where this machine is less impressive are some of the OEM parts that Acer chose to install on it, and the SK Hynix SSD is one of those. The 256GB capacity seems on the modest side of capacity, and we found this model being sold on retail for only $25.
It doesn't cost much to boost the SSD to something much more suitable, and thankfully with this machine, that type of enhancement is possible.
To gain access inside requires the removal of 12 screws and a small plastic spudger to free the back. Once inside, both the DDR4 memory slots and the M.2 NVMe drive are both accessible. As the P2 isn't one of those stupidly thin Ultrabook designs the memory is slotted, it could easily be enhanced beyond the 8GB it came with. The maximum memory of this processor is 64GB, but even 16GB by adding another 8GB module would enhance operations.
Included in the box was a small tray and ribbon cable that allows a SATA SSD or hard drive to be mounted inside, and this could be very useful if only for cloning the existing drive to temporary storage before upgrading the M.2 drive. The M.2 slot will take Gen 3 drives that don't have a heatsink attached, and those can be found with capacities up to 4TB.
One side note to our internal investigations was the battery, the one that Acer claims is 56 Whr. Based on a quoted voltage and amperage printed on the battery, our maths says 54.5 Whr is a more accurate number.
That said, whatever it is, the battery in this laptop is undoubtedly one of the best aspects.
If that's one of the best, the worst is undoubtedly the screen. We're unsure what the exact technology used in the display is, but it is not bright, and the viewing angles aren't great, suggesting that it isn't an IPS screen.
To make it workable, we were forced to use full brightness, and even then, the colours it produced were subdued. Like the SSD, this looks like another cost-saving choice on Acer's part.
Acer Travelmate P2: Performance
Good processor
Lower spec Iris Xe GPU
User upgrades possible
Acer Travelmate P2 Benchmarks
This is how the Acer Travelmate P2 performed in our suite of benchmark tests:
3DMark Wild Life: 6891; Fire Strike: 2525; Time Spy: 1123;
Cinebench R23 CPU pts: 1596 (single-core); 6869 (multi-core)
GeekBench 5: 1557(single-core); 6356 (multi-core), 11369 (OpenCL)
CrystalDiskMark: Sequential Read: 3395MB/s; Sequential Write: 1988 MB/s
PCMark 10 (Office Test): 4995
PCMark 10 (Battery Test): 10h 43m
Windows Experience Index: 8.0
The performance offered on this machine is something of a mixed bag. We've previously tested other machines using the same Core i5-1235U and got better scores than these, and the difference may be down to the memory specs.
While the Iris Xe 80EU GPU is better than the dire UHD Graphics that older Intel processors offered, the 96EU version used on the Intel Core i7-1260P and Core i7-1195G7 is twice as fast when pushed by a Core-i7 class processor.
The graphics performance is acceptable for web use and even video playback, but it isn't anything we'd recommend trying to game with or is ideal for using CAD applications.
The SK Hynix SSD is reasonably quick at reading, allowing the laptop to boot smartly, but its write speed is less compelling. As already mentioned, a higher-performance SSD with greater capacity would be a good upgrade for this SKU.
What's interesting is that the Windows Experience Index number and the PCMark 10 scores are decent, and with a faster SSD, these would be even better.
What doesn't need any help is the battery score as tested by PCMark10. At over ten hours, with the screen brightness turned down to 120 nits, that's more than a working day of use.
To summarise, the processing power of this model is probably overkill for general office use, but the GPU isn't anything special.
In the American SKUs of the Travelmate P2, we noticed a few machines with discrete Nvidia GeForce MX330. That would make a modest difference to graphics performance, and probably a better choice would be an AMD Ryzen-based P2 with its faster integrated Radeon RX Vega 7 or 8 Graphics.
But, these specification machines are at the higher end of the cost spectrum.
This version of the Travelmate P2 had some highs and a few lows, but most models are good value for money, considering the functionality and performance offered and the price asked.
Our review machine using a 12th Gen Core-i5 processor looks like a sweet spot where you get the best deal without spending excessively.
However, there is one aspect of the P2 we didn't care for, and that was the liberal plastering of bloatware on the Windows 11 installation.
Users don't want to have Norton leap up five seconds after the first boot to tell them the sky is falling or some of the other dubious software installed on this machine. If users want those things badly enough, they will install them, and to assume otherwise is just rude.
Customers should therefore budget an afternoon to strip the machine of everything they didn't pay for so they can use the one thing they did.
Not sure why some brands seem so unwilling to accept most customers don't want bloatware, but Acer remains one of them.
Acer Travelmate P2: Report card
Swipe to scroll horizontally
| | | |
| --- | --- | --- |
| Value | A decent machine for the money, though the SSD could have been bigger. | 4 / 5 |
| Design | A workman-like design that has plenty of ports and most of the features users will want. | 4 / 5 |
| Hardware | Good 12th Gen CPU with adequate GPU. A faster SSD and more memory can easily be added. | 4 / 5 |
| Performance | Fast enough for office applications, with more CPU power than most users will need. Also, great battery life. | 4/ 5 |
| Total | No killer features, but apart from the screen, it's mostly good news and affordable. | 4 / 5 |
Should I buy a Acer Travelmate P2?
Buy it if...
You perform your own upgrades
So many thinner machines have soldered RAM, but the P2 is deep enough to have sockets allowing for easy memory and storage upgrades.
Performance is more important than looks
While this isn't the most elegant laptop, and it is on the heavy side, the performance of the processor is good. And, Acer has Core-i7 versions if you want even more power.
You like choice
The number of different models offered in the Travelmate P2 series is huge, and statistically, there should be one for almost any budget or needed specification.
Don't buy it if...
You are triggered by bloatware
Why a business machine would need a link to ESPN or Norton running background checks you never asked for, we can't fathom, but that's what you get when you first open this machine. If you are not prepared to spend a few hours deleting things you never wanted, this is not the right machine for you.
Graphics performance is critical
There are Travelmate P2 designs that have a discrete GPU, but the GeForce MX330 option isn't much better than the Iris Xe that comes with all Intel processors. A better choice is the P2's with AMD Ryzen processors, but these still don't perform like alternative laptop designs with more capable discrete graphics options.
Also consider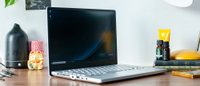 Asus Zephyrus G14
More expensive than the TravelMate P2, the Asus Zephyrus G14 has a powerful AMD Ryzen 9 4900HS processor and a discrete Nvidia GeForce RTX 2060 GPU. Making it more suitable for graphics challenges, and it still has a good battery life.
Read our Asus Zephyrus G14 review for more information.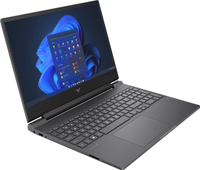 HP Victus 15
The Travelmate P2 is affordable, but the HP Victus 15 is an even better deal. They can come with Intel 12th Gen processors or AMD Ryzen and a wide selection of discrete GPUs.
For around £600 or $700, an HP Victus 15 with AMD Ryzen 5 CPU, Radeon RX 6500M GPU, and a 512 GB SSD can be had. Those willing to spend up to $1,200 can snag a machine with an AMD Ryzen 7 or Intel Core i7 CPU and an NVIDIA GeForce RTX 3050 Ti Laptop GPU.
Read our HP Victus 15 review for more information.