While compromising in some areas, the Victrix Gambit wireless PS5 gaming headset doesn't shirk when it comes to sound quality or user comfort. While its microphone quality is far from best-in-class, the Gambit is solid enough for online gaming with friends, though it won't satisfy streamers or those with more intensive audio needs.
Pros
+

Understated, elegant design

+

Very comfy

+

Excellent audio quality

+

Plenty of quality-of-life features
Cons
-

Weak microphone

-

Build quality feels flimsy

-

Limited on-board controls
Why you can trust TechRadar We spend hours testing every product or service we review, so you can be sure you're buying the best. Find out more about how we test.
If you're looking to enjoy your PS5 games in comfort and style, then we highly recommend the Victrix Gambit wireless PS5 gaming headset. This headset, specifically designed for the PS5, is a mid-range headset to consider if you're looking to maximize bang for buck value, while also looking for a quality, officially licensed product.
While overall build quality falls short of some of the best PS5 headsets, the Victrix Gambit wireless headset is exceedingly comfortable and offers high-res audio at good value. The 50mm speaker drivers provide audio that's a cut above cheaper models. That said, the relatively weak microphone quality will disappoint those who regularly play online with friends.
Impressively multipurpose, the Gambit supports both wired and wireless connectivity. It also includes a 3.5mm cable with in-line controls, allowing you to plug the Gambit directly into your Dualsense Wireless Controller for ease of use. Alternatively, the Gambit also features a USB dongle, providing a seamless wireless experience compatible with the PS5, PS4, and gaming PCs.
Price and availability
The Victrix Gambit wireless gaming headset is available for $129.99 / £110.99 / (around AU$185). Those in the US can pick up the headset from the official Victrix website. Alternatively, buyers in the UK can also purchase the Gambit from Game.
Design and features
The Victrix Gambit wireless gaming headset is a stylish choice. Coming in a sharp yet understated black colorway with purple accents, the sleek design feels modern yet grounded. That said, the Gambit does not come in any other colors, so if you dislike purples and blacks, you're out of luck.
The Gambit is extremely comfortable and can be worn for long periods of time with no irritation to the ears or crown of the head. The lightweight design doesn't feel like the sturdiest out there, but the headset makes up for this by feeling unobtrusive on the head. Having worn the headset for upwards of 10 hours over the course of a single day, I'd say it's one of the most comfortable gaming headsets I've ever used.
Though the headband is sturdy, the speaker cups feel flimsier than desired, giving just a little too much when held. This is a consequence of the headset's lightweight build that places comfort over durability. It's not a dealbreaker, but the Gambit is definitely best handled with care.
Specifically built for PS5 (though PC users can make use of it, too), the Gambit is entirely compatible with PS5 3D Audio, allowing you to get the most out of the console's support for high-quality surround sound. For most of the [best PS5 games], then, it makes for an immersive sound experience. The 3.5mm cable that comes with the Gambit allows for a range of multiplatform compatibility, too.
The Gambit features an adjustable volume knob on the right-hand side as well as a flexible mic arm. Unfortunately, beyond this, on-board controls are sparse. The lack of both a mic monitoring slider and an EQ toggle is disappointing - as setups go, it's more basic than you might expect at this price point.
Performance
From an audio standpoint, the Victrix Gambit wireless headset offers impressive performance. The 50mm audio drivers put in a lot of work, delivering a clear and crisp sound, underscored by just the right amount of bass. Playing on PC, Starfield's rocket engines and weapon discharges sound percussive and satisfying. Away from games, the Gambit is also a great choice for music, allowing listeners to enjoy the full sound profiles of orchestral soundscapes and vocal tracks alike.
Though the Gambit's microphone makes use of noise-canceling technology, the overall fidelity is middling, and unlikely to impress those looking for high levels of clarity. While adequate for voice chat with friends (and enemies), the mic is likely to leave streamers and content creators wanting more.
The Gambit is a great fit for playing some of the [best single-player games] but also for enjoying some of the [best co-op games] with friends. The headset accommodates both the intimate soundscapes of single-player experiences and the frantic back-and-forth of multiplayer chat rooms with impressive competence.
The Victrix Gambit's battery life clocks in at roughly 16 hours - putting it slightly below average especially for a mid-range headset, though it does outclass the PS5 Pulse 3D wireless headset's meager 12 hours of battery life. That 16 hours is substantial enough to support long gaming sessions, but I recommend putting the headset on charge overnight to ensure you aren't caught short.
Should you buy the Victrix Gambit wireless PS5 headset?
Buy it if...
You want a comfortable mid-range gaming headset
The Victrix Gambit wireless headset is extremely comfortable and ideal for those looking for a product that will serve them well during long gaming sessions. It's a level of comfort you'd usually associate with high-end alternatives like the Turtle Beach Stealth Pro that you're not going to find amongst cheaper products.
You're looking for a versatile option
Suitable for PS5, PS4, and PC gaming, the Victrix Gambit is a great choice if you, like me, regularly hop between your PlayStation console and your PC. In addition, the ease with which you can swap between wireless and wired configurations means it can be used across multiple gaming platforms and enables you to fit it neatly into your own gaming setup and habits.
Don't buy it if...
You're a streamer
Unfortunately, the Victrix Gambit's microphone, though solid enough for casual multiplayer gaming, does not offer suitable fidelity for streaming or content creation. It will allow you to communicate clearly with friends, but it won't offer a professional level of sound quality.
You prefer sturdier products
Though economically built, the Victrix Gambit is a lightweight product, sacrificing sturdiness for comfort. If you're rough on your hardware or you're looking for something to take on the go, you may be better served by the Razer Kaira Pro - a tough headset also designed with PS5 in mind.
How I tested the Victrix Gambit wireless PS5 headset
I've been using the Victrix Gambit wireless headset constantly throughout the past week, both to listen to music and play games on both PC and PS5. In total, I've played over 20 hours with the headset on, including Baldur's Gate 3, Final Fantasy 16, and Starfield. I've also used the headset to listen to roughly 15 hours of music.
Want to get more out of your PS5? Check out our list of the best PS5 accessories as well as the best PS5 SSD cards.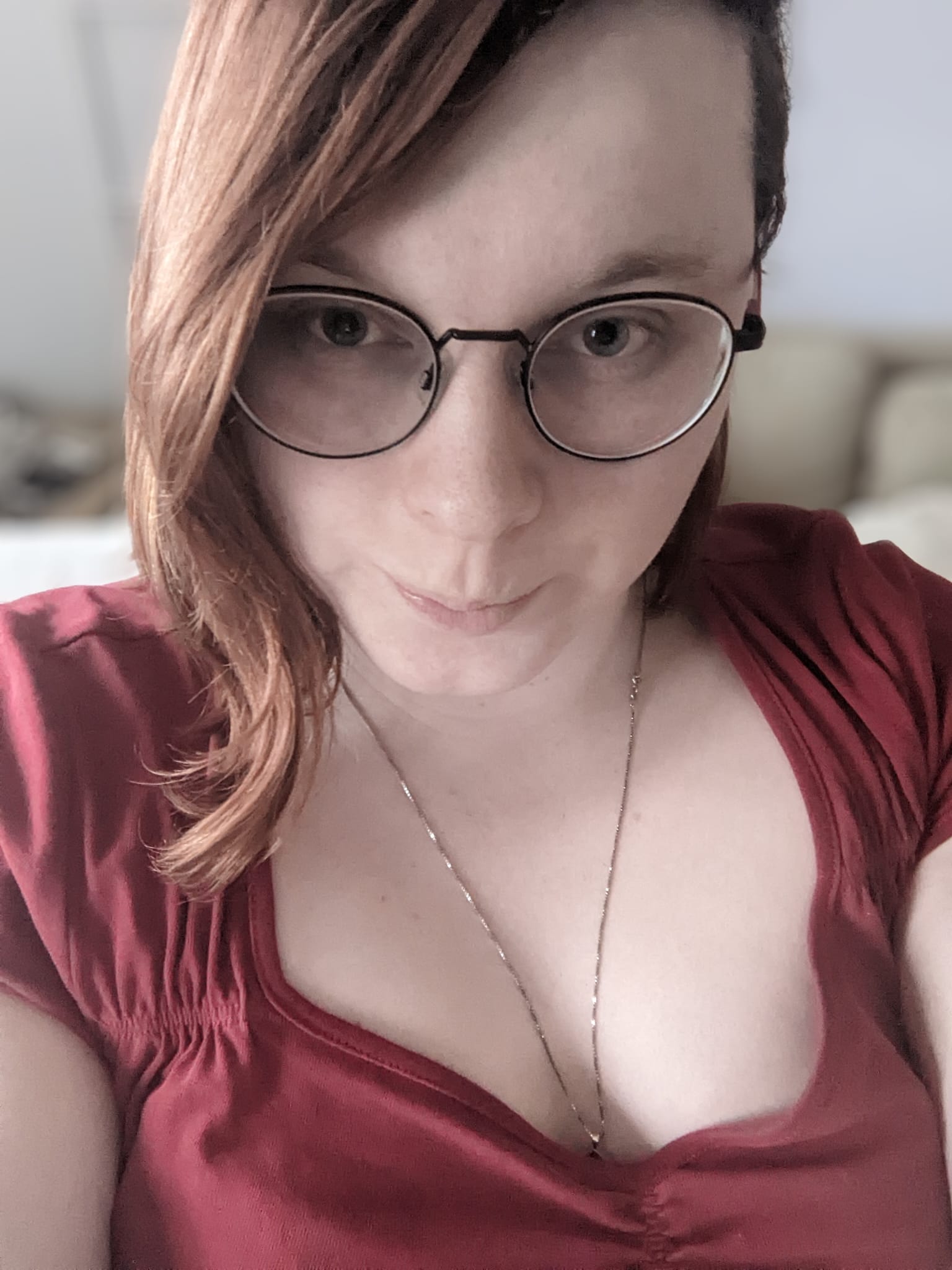 Cat Bussell is a Staff Writer at TechRadar Gaming. Hailing from the crooked spires of London, Cat is an experienced writer and journalist. As seen on Wargamer.com, TheGamer.com, and Superjumpmagazine.com, Cat is here to bring you coverage from all corners of the video game world. An inveterate RPG maven and strategy game enjoyer, Cat is known for her love of rich narratives; both story-driven and emergent.
Before migrating to the green pastures of games journalism, Cat worked as a political advisor and academic. She has three degrees and has studied and worked at Cambridge University, University College London, and Queen Mary University of London. She's also been an art gallery curator, an ice cream maker, and a cocktail mixologist. This crash course in NPC lifestyles uniquely qualifies her to pick apart only the juiciest video games for your reading pleasure.
Cat cut her teeth on MMOs in the heyday of World of Warcraft before giving in to her love of JRPGs and becoming embedded in Final Fantasy XIV. When she's not doing that, you might find her running a tabletop RPG or two, perhaps even voluntarily.