Supported
What's the difference between copyright-free and royalty-free stock photos?
Find out how to license free stock images for commercial use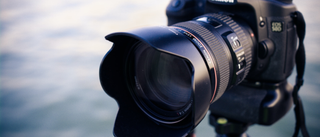 (Image credit: Unsplash / Alexander Wang)
So you've found an image you really want on one of the best stock photo sites - but is it really free? Is there such a thing as media created by someone else, but which you are free to use, for any purpose, no questions asked?
We decided to uncover the differences between copyright-free and royalty-free stock media, so you know what you can use and where.
---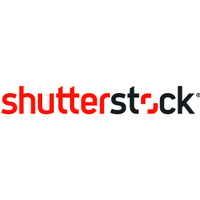 What is Copyright-free?
To use stock media for any use - personal or commercial - what you're looking for is known as "copyright free". This is media which the creator still owns the rights to, but isn't interested in getting any remuneration from it, or even accreditation. You can therefore grab a copy of it, and use it in perfect legality, even in commercial projects… except these are rarer than you might think.
Of course, some creators will release work for promotional purposes which you can make use of yourself. But in a world where deception and theft are all too common, can you be absolutely sure the content you're downloading is actually, truly, and properly copyright free?
It's the old adage: if something's too good to be true, it probably is. Be very careful with what you find online that's supposedly free. Make sure the claim is legit, that the owner is indeed offering their media for free, that someone hasn't actually lifted copyrighted material, and put it on their own site, offering it to others without permission or consent. If your aim is to use this content commercially, you have to be absolutely certain there really are no hidden conditions, no strings attached, and no fine print.
That's a fair amount of legwork to do on your part, and this explains why most people wishing to use content for a commercial venture, will opt to pay for royalty free media instead: for a little bit of money, you get extreme peace of mind, and no need to play detective. If in doubt, look for a Creative Commons CC0 license.
But that doesn't mean to say copyright-free media doesn't exist, and you should avoid using it if you do find it. There is, for instance, an obvious example of copyright free: work that's in the public domain.
What is Public Domain?
When something enters the public domain, it means its copyright has expired, and the work becomes available for free, for anyone to use as they please. But like most things, it's not as easy as it sounds. There are exceptions, special rules, and different countries have different laws regarding this, so if you're planning on using something that's in the public domain in the US, but isn't in the UK, and you're hoping your potential commercial endeavor will eventually cross over the Pond, then you might end up in legal murkiness.
Let's take a few literary examples to illustrate this point. You might've heard that Winnie the Pooh has recently become public domain (which explains the existence of the questionable 'Winnie the Pooh: Blood and Honey' movie). However, although Pooh, as he exists in the books has become public domain, Pooh as depicted by Disney, hasn't. This means you can use Winnie the Pooh in your work, but not if he's wearing a red t-shirt - which is part of Disney's take on the character, as that's very much still bound by copyright.
Another example would be Peter Pan. J M Barrie gave the rights to his work to Great Ormond Street Hospital in 1929, and the copyright should've expired in the UK in 1987. However, a special amendment to the Copyright Designs and Patents Act was done the following year, meaning the rights will remain with that hospital in perpetuity.
And we're sure we're all looking forward to 2024, when Mickey Mouse, as depicted in the animated short Steamboat Willie, will enter public domain.
Public Domain sounds like a great way to get media for free, but here too, there are hurdles to overcome, hoops to jump through and research to undertake. Maybe the best and safest option, when looking for media for commercial work, would be to go down the royalty free route.
What is Royalty-Free?
Let's get something clear from the get-go: royalty free does not actually mean you don't have to pay for the media you're interested in. It's true for some, but certainly not for most.
Put simply, it means you don't need to pay an ongoing fee for the work you will use in your own projects. Instead, you usually pay a one-off license at the start, which will grant you the right to use the asset within certain agreed-upon boundaries.
And as mentioned above, a few don't even need that upfront payment, although there are still some requirements you need to abide by, especially when commercial ventures are in the offing. The most basic one being attribution: you will need to credit the creator of the work you're using, somewhere within your project.
Other limitations would include the obvious, like not being allowed to redistribute the work as your own, or charge others to use media that's given away for free, that sort of thing. Some grant free use for personal projects, but not commercial ones, although that mostly applies to media that doesn't require some kind of payment upfront. Most paid royalty free assets do allow their use in commercial ventures - although, again, there can be some limitations.
Using your stock images
As you can see, even free royalty free assets can be somewhat tricky. Yes, you will undoubtedly find some that meet your exact requirements and that's likely why so many services out there do offer free royalty free media. Most, if not all, of them operate under the Creative Commons license, which allows for the free distribution of works - barring certain conditions. Just make sure you read the terms carefully, and be aware that not all content offered from the same service bears the same license: these terms will vary based on the author's preference - something that you'll encounter in such free services, but not usually in the paid-for ones.
Abide by the agreement stated in the license, and you should be absolutely fine. This is true for free and paid for royalty free services. For instance, iStock offers a standard license, which would cover most people's needs, and an extended license, should you intend on producing more than half a million printed copies, wish to create physical products, or use the media in digital templates. Each royalty-free service will display their license agreements - and add-on options - clearly on their website, so you know what to expect from the get go.
For most personal projects, you should be absolutely fine with free royalty free media. If you want more legal protection and clearer licenses, then the royalty free services you need to pay for - either via a subscription or in the form of pre-paid credits - would definitely be the safest and most convenient way to go. As always, if in doubt, consult a lawyer who specializes in media copyright. Better safe than sorry, especially when breaching copyright has both financial and reputational impact.
Are you a pro? Subscribe to our newsletter
Sign up to the TechRadar Pro newsletter to get all the top news, opinion, features and guidance your business needs to succeed!
Steve has been writing about technology since 2003. Starting with Digital Creative Arts, he's since added his tech expertise at titles such as iCreate, MacFormat, MacWorld, MacLife, and TechRadar. His focus is on the creative arts, like website builders, image manipulation, and filmmaking software, but he hasn't shied away from more business-oriented software either. He uses many of the apps he writes about in his personal and professional life. Steve loves how computers have enabled everyone to delve into creative possibilities, and is always delighted to share his knowledge, expertise, and experience with readers.