Here are 5 website builders you can try for free in less than 5 minutes and without having to give your credit card details away
Want to build your website with minimal fuss and no outlay? Here are five options to try quickly with no financial detail required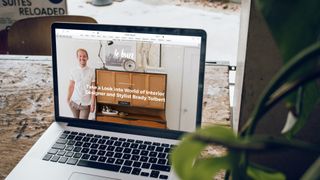 (Image credit: Unsplash)
If you want a website for your business, hobbies or just for blogging, it's never been easier to set one up, but it can still be daunting because there are so many options that all promise the world.
I've certainly been put off building and hosting my website because the wealth of competitors in the market makes it hard to know where to start.
To solve the problem, I tried five different, popular website builders that allow you to give them a go without using credit card details. They're all easy to use and quick to get started, too – I started using these five and was building my first website within five minutes.
The five I chose all impressed me, even if I chose one particular provider for building and hosting. I've explained my choice at the end. And if you don't agree or need something different for your next web project, check out our roundup of the best website builders in 2023 for the complete rundown.
WEBSITE BUILDERS- QUICK MENU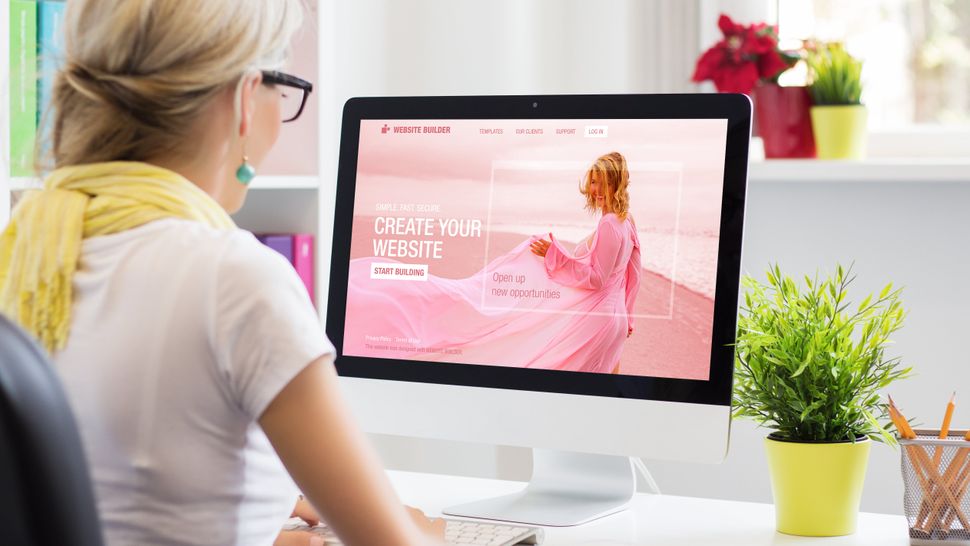 All-rounder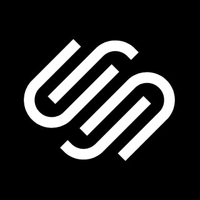 Squarespace
If you've listened to a podcast then you've heard a Squarespace advert. Might as well give them a try, right?
It's certainly easy to get started. I picked the "technology" topic for my new site, then selected a few Top Goals – I chose "publish a blog", "build community", and "showcase work".
Once that's done, you can choose from a template or build a custom template with Squarespace Blueprint. It's slick, either way: templates are picked out based on my survey responses, and the build-your-own option is a wizard that invited me to create sections based on my preferences. It's straightforward, intuitive and fast.
I picked sections, pages, colors and fonts, then I could use AI to beef up my content – another step that worked well and made life easier. It even let me pick my writing style, from playful to professional.
Once that's done, I was into the proper edit, and it's an easy drag-and-drop affair. The initial impression was great, and I was also pleased to see mobile editing, social media integration and scheduling tools within reach.
I didn't have to use a credit card for my trial, either, and it lasts for fourteen days. Once that's up, I'll have to pay $16/£12 for a personal page or $23/£17 for a business account per month that offers premium integrations and fully integrated ecommerce. That pricing is reasonable, Squarespace is easy to use and has smart features – it's a contender.
Fastest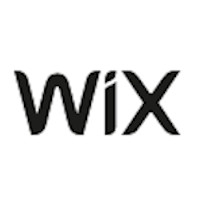 Wix
I really liked Squarespace, but it's not the only game in town – as Wix demonstrated. It brings AI into the process earlier than Squarespace by opening a chatbot that ran me through questions about my new site. As I answered questions, Wix loaded a list of bundled apps, goals, a target audience and some extra bits of information, and that was it.
It didn't even take five minutes and Wix had built me a site and brought me to its management dashboard.
From here, I could connect a domain, write posts, design the site, improve my SEO and run through analytics, and I was able to use wizards and templates to create my new site's visuals quickly.
If Squarespace is fast, then Wix is even faster. It's effortless to use, too, and it's not lacking in features: Wix has more than 800 templates, media options that incorporate stock image libraries, loads of layouts and dozens of app integrations. Wix even offers a free plan, although that involves using a subdomain and having a 500MB space limit – although I think that's fine for a basic site.
The pricing is decent elsewhere, though. A light site with 2GB of storage and a free domain costs £7.50 per month, with Core and Business products at £14 and £20 per month.
Those prices compare well to many rivals, Wix is packed with features, and it's very easy to use – it's clear why it's one of my favorites.
Amazing for beginners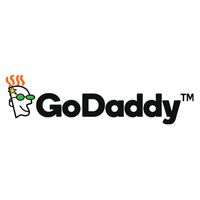 GoDaddy
GoDaddy is another big player I was intrigued to try and, like Wix and Squarespace, it got me started by asking for basic information about my new site.
Unlike those other sites, though, GoDaddy didn't go too heavy on the question – it had me into the site editor within one minute. That's impressive.
I was able to pick a theme quickly, adjust site settings and add blocks, modules and pages, and if you've used Canva then you'll be familiar with having the main site content in the middle with your options and settings off to the side.
Handy wizards and checklists made it easier for me to add crucial content to my site – I initially forgot a Contact Me form – and a tiered list of tasks does a great job of helping beginners navigate through every website-building step without getting overwhelmed.
Indeed, I found that GoDaddy was intuitive for beginners, often more so than any of its rivals. It's got loads of customer support options, too, and its dashboard and design modules are very well laid out.
I found GoDaddy very competitive on price, too. Basic, Standard and Premium sites cost $10/£7, $10.49/£9 and $15/£12 per month if you buy annually and you can even opt for an Ecommerce site for $17/£13 per month.
That pricing undercuts many rivals and I found GoDaddy extremely easy to use, so I'd recommend this as a top choice for website-building beginners.
Best for mobile optimization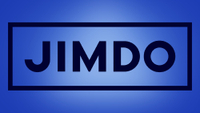 Jimdo
If you've got more experience and you're a bit clearer on what you want, though, then give Jimdo a try – I was glad that I did.
Get through its design wizard and you'll find clean templates, a logo designer and harmonized website colors and is a top choice for people who want mobile optimization and for those who want to build creative websites and portfolios.
The wizard asked me basic questions about my site and gave me a sleek selection of modern, professional templates and color palettes, and the main editor is clean and good-looking.
It's got an editor for coding experts, too, so it's well-placed for people who have more technical knowledge.
Jimdo has a free tier that's ideal for people who want to make basic sites without a domain, and its personal and business options cost £9 and £15 per month, so pricing is moderate.
Top-notch AI feature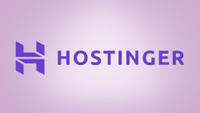 Hostinger
I'll freely admit that Hostinger is a bit of a wild card. I paid $31.08/£31.08 to sign up using this deal but claimed it all back in Amazon vouchers, so I had to use my credit card but it hasn't actually cost me anything.
Hostinger's stunning, modern templates immediately struck me, and I was equally impressed by how easy everything was to modify using the drag-and-drop editor. I used AI to bulk out my site with SEO-friendly content – indeed, I saw more AI in use here than on the other platforms I've tried in my website-building search.
Elsewhere, Hostinger serves up logo, slogan and business name generators and loads of third-party integrations, although I'm less keen on the lack of a free plan and the relatively basic image editing.
Still, a site costs $12.99/£12.99 per month and includes ecommerce features, so it's a pretty affordable way to get online. I may have had to use my credit card to try Hostinger, but I'm glad I did.
Final verdict
The five website builders I tried to free in less than five minutes: here's the one I chose
I'll admit this immediately: Wix is my preferred choice, even though it's one of the more expensive products here. And it may cost me more to build my site, but you get what you pay for.
Wix isn't just easy to use – it's packed with features, a fantastic editor, hundreds of templates, easy customization and integrations from loads of apps, social media pages, stock image libraries and more. It does a smart job of incorporating AI, and it's consistently easy to use despite its power.
Don't discount the other options I tried, though. Jimdo is excellent for creatives, GoDaddy is amazing for beginners, Squarespace is a powerful all-rounder and Hostinger does tremendous work with AI.
One thing I will say: Wix may be my favorite, but shop around for a deal no matter which website builder you choose. At the time of writing they all touted offers, and that's only going to increase when Black Friday and Cyber Monday are nearby.
That's even more important when the cost of living and rising inflation are both putting the squeeze on millions of people around the world.
I had a great time trying out some of the world's best website builders – and you will, too, thanks to their intuitive builders and AI-powered wizards. It's never been so easy to beef up your online presence.
Are you a pro? Subscribe to our newsletter
Sign up to the TechRadar Pro newsletter to get all the top news, opinion, features and guidance your business needs to succeed!
Mike has worked as a technology journalist for more than a decade and has written for most of the UK's big technology titles alongside numerous global outlets. He loves PCs, laptops and any new hardware, and covers everything from the latest business trends to high-end gaming gear.