The world's most famous magician invests in data storage startup that wants to send 100GB disks to the Moon for future humanoids
A Silicon Valley non-profit wants future generations to one day uncover these nickel-based disks and learn all about humanity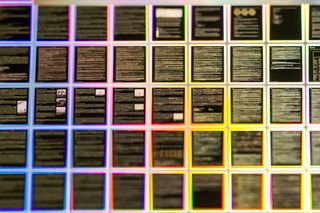 (Image credit: Arch Mission Foundation (AMF))
Legendary magician David Copperfield is throwing his weight behind efforts to scatter human knowledge across the breadth of the solar system for future generations to discover.
The Arch Mission Foundation (AMF) has already planted a nickel-based nanofiche disk on the Moon's surface, with such archives serving as a backup for the wealth of human knowledge.
They aren't, as you may have guessed, built from copper.
Special vaults
The magician, described once by Forbes as the most commercially successful magician in history, has also invested in the project, according to Blocks and Files, donating some of his work to the archive.
These 4g read-only disks have a 120mm diameter and are 0.04mm thick. They're essentially DVDs with 25 layers.
They include four analog layers with roughly 60,000 pages of content which can be accessed using an up to 200-times optical microscope. The first layer includes a briefing on the meaning of more than a million words and concepts in several languages, as well as vast libraries of knowledge about different subject areas.
They also include instructions to retrieve information from the next 21 layers. This content includes technical and scientific specifications so anybody who stumbles on the material can learn how to retrieve and interpret the nanofiche disk's digital data.
These layers contain more than 100GB of compressed data, which translates to roughly 200GB of uncompressed information. They include content from Wikipedia, the Internet Archive, and information on nearly 7,000 languages with the PanLex dataset, among other sources.
Hidden within the data are 'special vaults', said Blocks and Files, among which are David Copperfield's Secrets, which explain the art and science of his illusions.
AMF has a history of launching missions, stretching back to 2018. It completed the first major installation of its Lunar Library in 2019 with a 30 million-page archive that is now intact on the Moon.
It's since added to the archive with subsequent missions, but it's also planning a mission to Mars beginning in 2025, with libraries beamed over to the orbit and surface of the red planet over the coming decades.
Once planted, the thinking is future inhabitants of Earth – or extraterrestrials – would discover these archives one day. They'd then build a DVD player based on the instructions and learn all about the sum of human knowledge, including David Copperfield's secrets to success.
More from TechRadar Pro
Are you a pro? Subscribe to our newsletter
Sign up to the TechRadar Pro newsletter to get all the top news, opinion, features and guidance your business needs to succeed!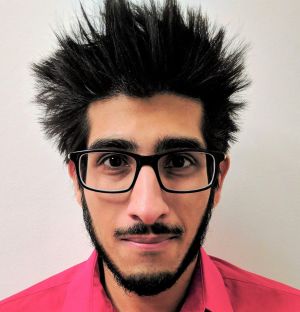 Keumars Afifi-Sabet is the Features Editor for ITPro, CloudPro and ChannelPro. He oversees the commissioning and publication of in-depth and long-form features, including case studies and op-eds, across a breadth of topics in the B2B technology space. He also contributes to a vareity of other publications including The Week Digital and TechRadar Pro. Keumars joined ITPro as a staff writer in 2018, and has expertise in a variety of areas including AI, cyber security, cloud computing and digital transformation, as well as public policy and legislation.