Bridging the data security gap: navigating data protection
Businesses must learn tools and tactics to address security gap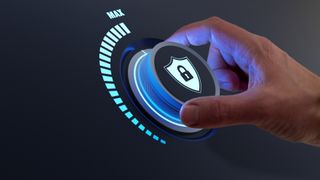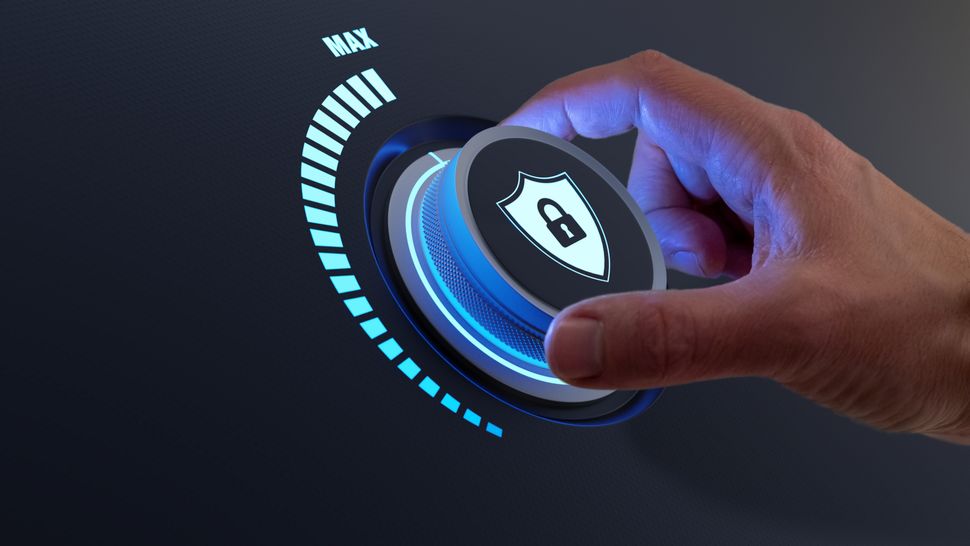 (Image credit: Shutterstock)
Data is one of an organization's most valuable assets. It fuels innovation, informs decision making and drives collaboration across various departments. With data at the root of business-driving initiatives, the need to maintain data security and compliance is becoming imperative for leaders across industries.
Security measures, however, are facing an increasingly daunting landscape of potential threats. According to a recent IDC InfoBrief, 54% of European organizations experienced an increase in the volume of cyberattacks on their network within the last 12 months.
Protecting data amid emerging threats and increasing regulation, without compromising access to data, is highly complicated. According to IDC, a significant data security gap exists among European organizations, hindering their ability to fully harness the potential of their data. But what is causing this security gap, and how should business leaders respond?
The data security gap
Data use and data security are, by nature, at odds with one another. In fact, 29% of European organizations are unable to fully utilize data within their organization due to challenges with data security, according to the IDC report. While data fuels insights and analytics-driven decision making, there is an inherent danger of misuse and inadequate protection leading to unauthorized access, breaches, or leaks.
This data security gap is primarily attributed to the complexities inherent in modern IT and data infrastructures, which often lead to the creation of isolated pockets of sensitive data, referred to as "silos." This creates a reality where organizations are operating with data spread across multiple platforms and locations. This often leads to a default "no" when it comes to granting secure data access rather than a default "yes".
Breaking down these data silos must become a priority if businesses want to improve access to data, but they are not the only issue. Fueling this data security gap is several more challenges which make secure and safe data use even more difficult to achieve.
Director Solutions Architecture at Immuta.
Evolving threat landscape
As data, users, and use cases proliferate, the threat landscape expands in tandem. According to IDC, 58% of UK organizations experienced an increase in cyber attacks in the last 12 months, followed by 49% in DACH and 47% in the Nordics. These cyber attacks occurred in the midst of a broadening attack surface, growing frequency of insider threats, and exploitation of the supply chain as a new attack vector. Each of these factors contributes to a constantly shifting threat landscape that sensitive data must be fortified against.
Privacy regulations
In addition, the regulatory landscape is getting more complex by the day. There are many new laws on the table, some being sector-specific, others impacting all sectors. The shifting data management rules and priorities can feel overwhelming for already time-compromised tech leaders.
Organisations must apply and maintain policies in accordance with regulatory specifics. In addition, regular auditing data use is essential to prove these actions are appropriate and compliant. Respondents to the IDC survey ranked data privacy and regulatory compliance as their number one operational security priority for 2023, above both cyber resilience and hybrid work security.
Blind spots: shadow data
As organizations move more of their data to the cloud and adopt decentralized architectures, their data footprint expands across platforms, tools, and applications. Data sets that are stored, accessed, analyzed, and copied in various ways by a distributed global workforce are, by nature, much harder to protect.
This generates a significant blind spot, as undiscovered shadow data will not always be governed and protected by network security methods. In fact, the IDC found that only 42% of European businesses were "confident" or "highly confident" in their ability to discover and classify sensitive data, both known and unknown, in the public cloud.
Building a culture of data confidence
In response to the challenges felt by businesses when trying to balance complex dynamics between the utility and security of data, data security has risen to the top of the CEO's agenda. The IDC report shows that 45% of organizations in Europe are prioritizing investments in data security, risk, and compliance this year.
Many are streamlining security operations and rationalizing their existing security tool environments. The report reveals that 49% of security professionals plan to expand or upgrade the implementation of data access controls in the next 12 months. Additionally, 32% of European organizations intend to increase their spending on data discovery and classification, recognizing the importance of overcoming the challenges of complexity.
Unlocking the value of data
As businesses navigate a complex landscape of data security and compliance, they must learn the tools and tactics to address the security gap and seize the opportunity to harness the power of their data for innovation and growth.
The path forward lies in convergence toward a data security platform that enhances sensitive data protection across hybrid multi-cloud environments, while enabling authorized users to effectively utilize the data for business purposes. With preparation and strategic investments in data security, organizations can bridge the data security gap and embark on a secure and innovative data-driven journey.
Are you a pro? Subscribe to our newsletter
Sign up to the TechRadar Pro newsletter to get all the top news, opinion, features and guidance your business needs to succeed!
Mark Semenenko is Director Solutions Architecture at Immuta.