5 reasons why your business should switch to DaaS
Switch to DaaS to eliminate managing employee devices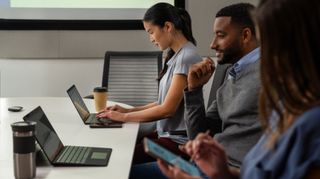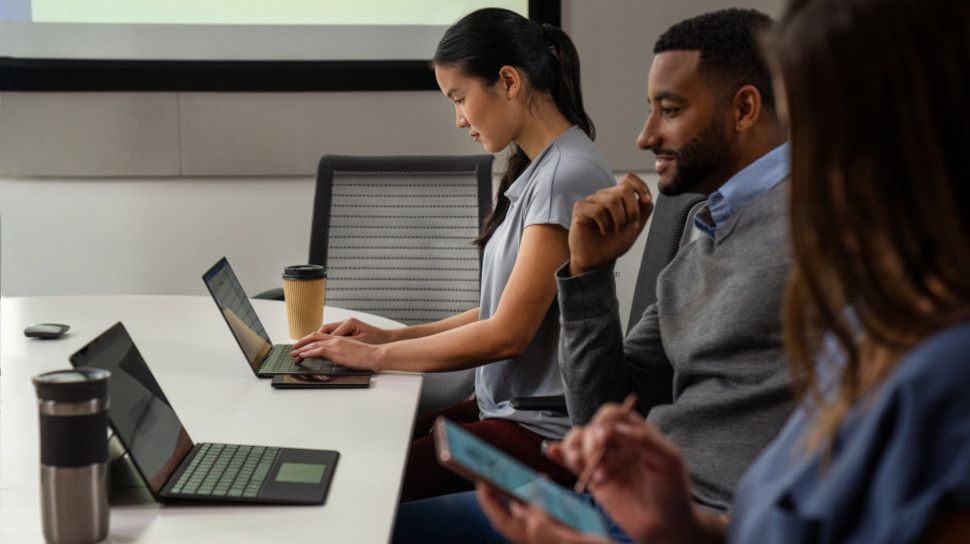 (Image credit: Qualcomm)
Choose the wrong technology – or fail to proactively update your systems – and the consequences can be long lasting. To avoid this, it's helpful for businesses to outsource at least some of their technology management.
Device as a service (DaaS) offers significant advantages for businesses that don't want the hassle and inefficiency of managing their employees' mobile devices. Here, I'll go over five reasons your business should switch to DaaS.
Falk Sonnenschmidt is the Senior Vice President of Strategy at Everphone.
Reason #1: DaaS relieves the burden of mobile device ownership
Even the most profitable businesses are expensive to run. But in addition to financial resources, it's no secret that managing people and projects along with customer and vendor relationships takes an enormous amount of time. So each step business owners can take to make that work less burdensome has a noticeable impact on their bottom line.
From initiating SIM cards to shipping devices to troubleshooting, the right DaaS provider can relieve the burden of owning and operating a mobile device fleet. That means more time spent focusing on your fundamentals, and less time ensuring employee devices are functional, secure, and up-to-date.
For larger businesses (those with an in-house IT team, in particular) having your DaaS partner manage your mobile device fleet for the full device lifecycle can be a particular boon. Offloading device set-up, software installation, logistics, and troubleshooting, for example, frees up your IT team to focus on crucial back-end tasks like maintaining server infrastructure.
The benefit? More time for you and your team – and fewer operational gaps.
Reason #2: DaaS helps secure data for all stakeholders
Chances are, you already rely on a mobile device management (MDM) system to make it easier for your team to adopt and manage security features like multi-factor authentication as well as promote timely device and application updates.
Manage these tasks independently, and you'll have to either lean more heavily on your IT team or incur additional costs for enhanced security measures (and possibly extra software and applications for your devices). Partner with a DaaS provider, however, and these services will be bundled with your subscription, eliminating the need for supplementary expenses.
In other words, managing MDM systems and the security protocols they help support – and protecting your businesses', clients', and employees' data – is another way your DaaS partner can thrive.
How? Your DaaS partner's team can help protect against malware and phishing through actions that…
Restrict app access and downloads
Enforce password policies
Push software updates.
What's more: mobile devices leased through a DaaS partner can be partitioned to support multiple profiles. This supplements security software, offering an additional layer to keep your business data secure in two ways:
Access to a personal profile means employees are less likely to bring their own device into your security perimeter.
With a separation between each profile, malicious software accidentally accessed on a personal profile won't threaten your business' data, even if dedicated security software hasn't yet run and partitioned the troublesome file.
And if a company device is lost, damaged, or hacked? Your DaaS partner can remotely lock the device and wipe all data before any damage is done.
Reason #3: Flexibility
The smart management of financial resources and human capital offer benefits for every business. But now matter how efficiently they manage their organization, some things remain out of a business owner's control. That's why, when it comes to mobile device management, flexibility is key.
For example, as the US economy continues to face a potential recession, some businesses are contracting. But whether you're right-sizing your team or expanding your workforce to support continued growth, you need a device management program that can scale to fit your needs.
DaaS offers exactly that. Instead of requiring you to carry the up-front costs of purchasing a new device for each employee, DaaS works on a club model. You purchase a membership. Then, you can select the number of employees who will use that membership at any given month.
So no matter which way your needs scale, you can add or cancel "seats" (devices, in other words) as you need to.
Reason #4: DaaS promotes sustainability
It's easy to see how DaaS makes good business sense. Selecting a secure, flexible service that you and your team don't personally manage frees up time and resources and reduces stress. But more than that, DaaS helps reduce e-waste – so, for folks focused on sustainability, it also offers a service that speaks to their values.
So what's this sustainability look like, in practice? On the one hand, it means DaaS devices that are no longer needed don't just end up in a drawer – or worse, a landfill. Rather, at the end of a device's lifecycle – or even just when your business no longer needs device – your DaaS provider can refurbish and recycle it.
And for companies particularly focused on ESG, the DaaS co-use model offers the opportunity to receive carbon-offset certificates. With carbon-offset certificates, your DaaS membership helps compensate for greenhouse gas emissions by funding projects like reforestation that help reduce or remove carbon dioxide from the atmosphere.
Reason #5: DaaS brings businesses closer to hyperautomation
There are two types of DaaS companies out there. Some function like a general contractor in a composable ecosystem, subcontracting individual tasks, like staging and procurement, to other vendors. Others DaaS providers, however, own each stage of the process, from physical devices to customer service to cloud storage. It's these companies that help bring their clients closer to hyperautomation, integrating MDM as part of their end user computing stack.
With the right DaaS provider, organizations can easily scale their mobile environments to improve security and compliance by centralizing mobile management and providing secure access to applications and data.
Interested in hyperautomation? Look for a DaaS partner with APIs that comprehensively integrate with the best IT service management systems along with Workday and the HR tools your company relies on. With such steps in mind, you can make device management part of the onboarding process – not just an afterthought – and promote security and efficiency for all employees from day one.
Customize MDM services with choose-your-own-device
If DaaS sounds like the right solution to you, you might still wonder: what about employees who have grown accustomed to choosing their own devices? Won't some bristle against the device options a company offers through their DaaS provider?
That's an understandable question. Luckily, there's an easy answer. With DaaS, companies can offer employees the option to choose their own device through a Choose Your Own device (CYOD) co-payment option. Here's how it works: rather than assigning devices as a benefit, employers give employees a stipend they can use to pay for their DaaS subscription. Then, if employees choose, they can "top-up" their plan with a co-payment.
The result? The employee who always wants the newest iPhone can have it – it'll just be more secure, and work-friendly, than if they bought it on their own.
Are you a pro? Subscribe to our newsletter
Sign up to the TechRadar Pro newsletter to get all the top news, opinion, features and guidance your business needs to succeed!
Falk Sonnenschmidt is the Senior Vice President of Strategy at Everphone, a device-as-a-service (DaaS) company that offers hassle-free device management for one low monthly subscription.