If you're wondering how to get that Sony Direct PS5 restock email invite, the official store for the PlayStation brand is finally explaining how to sign up.
For months, our PS5 restock Twitter tracker Matt Swider – follow and turn on notification for all US store alerts – has given step-by-step instructions on how to open yourself up to being selected for the exclusive Sony Direct virtual queue invitation sent via email to select PSN users at random.
Now the steps are being officially confirmed by Sony, and again, select users will get invitations, this time starting in November, according to the latest update. This major PS5 restock news may spell the end of the chaotic virtual queue for the public.
► Never buy from other Twitter users – ever. They're all scams. Only buy from the US stores Matt alerts you about. No one will sell a PS5 for just $550.
1. Go to this PlayStation webpage to register
Sony is changing things up a little bit, asking PSN users to register for an email invite at this PlayStation registration web address. This will enable you to get access to the next invite-only virtual queue, assuming that's how it continues to work.
This webpage explains important instructions (which you should read, but probably won't and will ask us about on Twitter relentlessly). We'll summarize them at the end of these steps.
2. Sign in to your PlayStation Network account
There's a small PSN sign-in button in black at the top right of this web page and, if you don't have a PSN account yet, there's a sign-up link in the white box. It's below the official rules text (but before the Sony Direct PS5 restock FAQ).
You need to sign in with the email associated with your PlayStation Network Sign-in ID, according to Sony. You may need to reset your password if you don't remember it, however, this step is crucial as you'll want to sign in with your active PSN account.
3. Register for the next PS5 restock
Once you're signed in, the white box will include a big 'Register' button, and all you need to do to – hopefully – get selected for a future Sony Direct PS5 restock email invite is click this button. That's it. Simple, right?
The black button will turn into green text that says 'Thank you for registering', which confirms that you've successfully registered for the PS5 restock email invite.
Sony Direct PS5 restock email invite in November
These Sony Direct PS5 restock email invites go out starting in November, according to the website. Whether or not this means the end of PS5 restocks from the official PlayStation store during the month of October 2021 remains unclear.
If selected, Sony will contact you via email with instructions and details.
How to better your chances for a Sony Direct invite
This is it. Sony also offers two stipulations, one specific and the other as vague as can be. Let's start with the easy-to-explain rule.
First, you need to opt into Sony's marketing notifications. This entails going into your PSN user account, selecting notifications and checking off the first box to get marketing emails from Sony PlayStation. This gives them permission to email you. This is the crucial PS5 restock tip TechRadar has been offering for months.
Second, the Sony Direct site says "Our selection is based on previous interests and PlayStation activities." No one quite knows what this means. If we had to guess, it's meant to weed out duplicate accounts in which no one has ever logged in to play games, but that's just a guess.
Can I purchase more than one PS5 from Sony Direct?
No, according to Sony. Each PSN ID is limited to one PS5 Disc console or one PS5 Digital Edition console.
Sony Direct has previously offered customers who bought the console late last year a chance to buy a second PS5, so there's no telling what this means for people who ordered one earlier in 2021. Is this a blank slate from today, October 14, going forward?
We've reached out to Sony for further comment and will updates this Sony Direct PS5 restock email invite page if and when we hear back.
Is this Sony PlayStation Direct US-only?
Yes. Sony will only deliver PS5 consoles to US-based addresses. This means if you try to order it and get it delivered to a location outside of the US, you won't be able to check out. This isn't a change from how Sony Direct has worked in the past.
Ironically, Sony PlayStation Direct doesn't allow customers to use American Express at checkout. The official PS5 restock FAQ says it accepts "MasterCard, Visa and Discover" but does state that "as more payment options are added, we will update this page to reflect the new additions."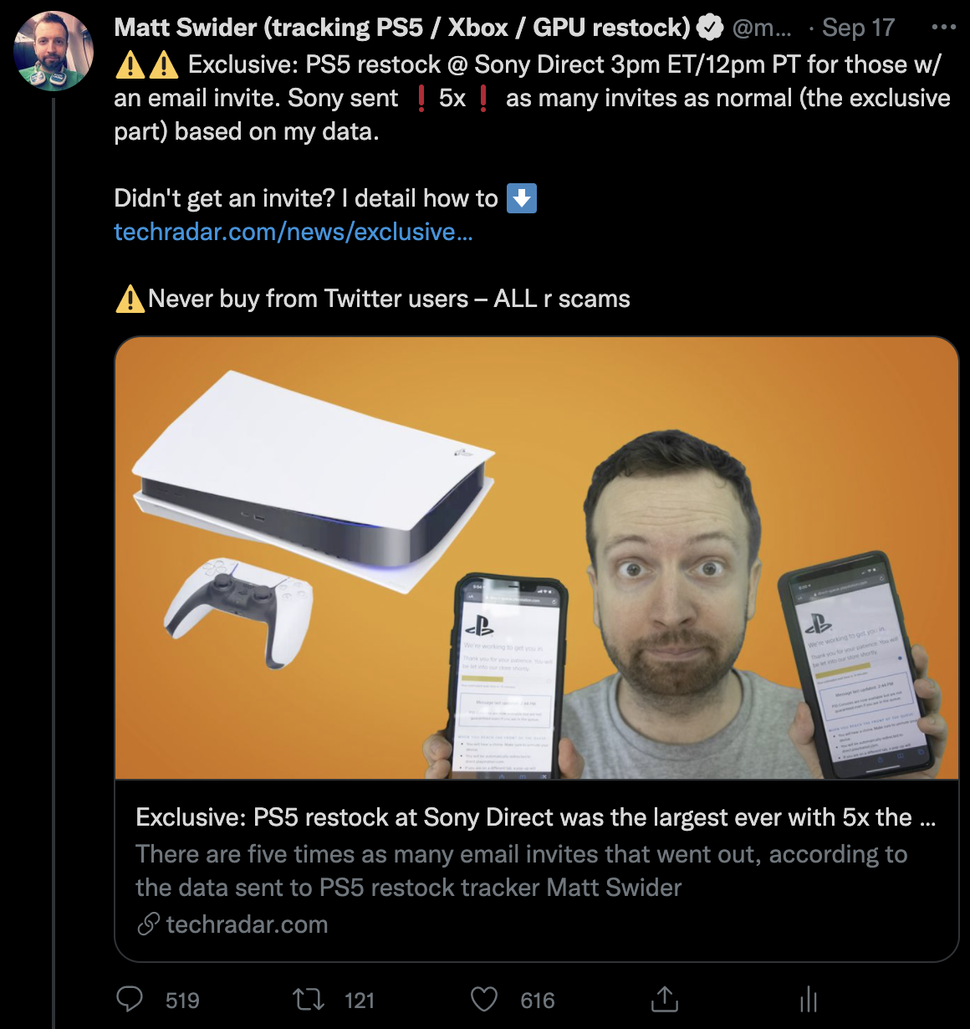 Is there a specific Sony Direct restock time?
Sony hasn't fully laid out a PS5 restock time to buy from the Sony Direct email invites that will go out in November. However, we do have a few details we can work with.
First, there's going to be an expiration date attached to the email invite you get. "If selected, the expiration date and time will be included in your selection notification email and while supplies last," according to Sony.
Second, if there is a specific time attached and if there's still a virtual queue process, it could stick with the time it's been using most recently: 2pm EDT / 11am PDT. It has also used 3pm EDT / 12pm PDT in prior months. But for all we know, Sony could go with a time window over a specific time.
Will there still be a public Sony Direct queue?
That isn't clear yet, and Sony isn't even hinting one way or the other. But it's one of the many questions we're posing to the company. It does sound like the company is putting all of its eggs in the basket of email invites, however.
"This coming Holiday season," states Sony, "we will have a limited amount of PS5 Consoles available for customers in the US to purchase direct from PlayStation."
Given the dramatic and more transparent shift in how you have to register for email invites to future Sony Direct PS5 restocks, the company may be doing a bold overhaul.
If you want more updates on how to get crucial PS5 restock advice during Black Friday 2021, do sign up for Matt's gadget restock newsletter below.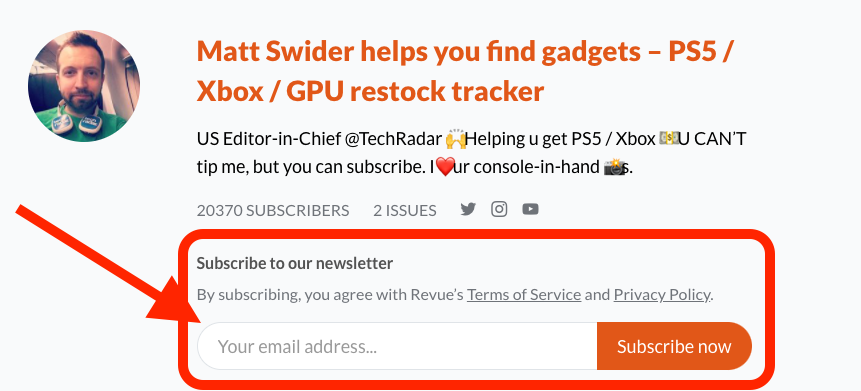 ---