PlayStation Direct PS5 restock: how to sign up for exclusive email invites
Register your details to be in with the chance of buying a PS5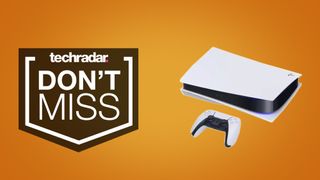 (Image credit: Future)
For the last few months, Sony has consistently offered exclusive access to PS5 consoles through its official PlayStation Direct store only to those who have registered their details. In even better news, the program has since expanded beyond just the US, so now wannabe PS5 buyers in the UK, Germany, France, Netherlands, Belgium and Luxembourg can also shop at Sony's official store.
It's the biggest step the manufacturer has taken in order to make buying a PS5 more consistent and less chaotic for those still hunting for a console. Want to get involved? Here's how to sign up and hopefully bag one for yourself during the next PS5 restock.
PlayStation Direct PS5 restock: how to sign up
1. Go to this PlayStation Direct page to register
The very first step is to visit this page at PlayStation Direct where you can register to buy the PS5. You should be auto-redirected, but make sure the page is displaying the correct region, otherwise, you may not be given the option to register. Remember, too, that PS5 restocks at the PlayStation Direct store are only open to those in the US, UK, Germany, France, Netherlands, Belgium and Luxembourg.
2. Sign in to your PlayStation Network account
Using the small sign-in button in black at the top right of the page, or the other blue sign-in button further down, you need to log in to your PSN account. Anyone who currently plays on an existing Sony system such as the PS4 will have one so it may be a case of digging out your login details or resetting them if they've slipped your mind.
If the PS5 will be your first Sony console and you don't have a PSN account, you can register using the same buttons too. Just go through the account creation process and then you're ready to go.
3. Register for the next PS5 restock
Once you're signed in, the white box about halfway down the page will show a big 'Register Now' button. All you need to do is hit that button and a 'Thank you for registering' message should appear. Easy peasy.
Now it's just a case of patiently waiting with an eye on your inbox for an email to arrive. Invites are usually sent out the day before a PS5 restock goes live so you should be able to spot it in time and be ready to follow the link to the PlayStation Direct store in time.
Remember, too, that even with an invite the option to buy a console is not guaranteed - it will just get you a random spot in the queue. Being involved will obviously increase your chances, though. And even if you do miss out, your details will be kept on record for a potential invite to the next restock.
PlayStation Direct PS5 restock: FAQs
How to better your chances for a PlayStation Direct invite
This is it. Sony also offers two stipulations, one specific and the other as vague as can be. Let's start with the easy-to-explain rule.
First, you need to opt into Sony's marketing notifications. This entails going into your PSN user account, selecting notifications and checking off the first box to get marketing emails from Sony PlayStation. This gives them permission to email you. This is the crucial PS5 restock tip TechRadar has been offering for months.
Second, the Sony Direct site says "Our selection is based on previous interests and PlayStation activities." No one quite knows what this means. If we had to guess, it's meant to weed out duplicate accounts in which no one has ever logged in to play games, but that's just a guess.
Can I purchase more than one PS5 from PlayStation Direct?
No, according to Sony. Each PSN ID is limited to one PS5 Disc console or one PS5 Digital Edition console.
Sony has previously offered customers who bought the console a chance to buy a second PS5, but there's no telling if this will return. Perhaps once the stock issues have settled down a little?
Is PlayStation Direct a US-only store?
Not any more. For a while, PlayStation Direct was only open in the US, but it's now expanded to a number of countries across Europe. This includes the UK, Germany, France, Netherlands, Belgium and Luxembourg.
Is there a specific restock time?
Sony hasn't fully laid out a PS5 restock time to buy from PlayStation Direct email invites. However, we do have a few details we can work with to give you a better idea.
First, there's going to be an expiration date attached to the email invite you get. "If selected, the expiration date and time will be included in your selection notification email and while supplies last," according to Sony.
Second, if there is a specific time attached and if there's still a virtual queue process, it could stick with the time it's been using most recently: 2pm EDT / 11am PDT. It has also used 3pm EDT / 12pm PDT in prior months. But for all we know, Sony could go with a time window over a specific time.
Will there still be a public PlayStation Direct queue?
That isn't clear yet, and Sony isn't even hinting one way or the other. But it's one of the many questions we're posing to the company. It does sound like the company is putting all of its eggs in the basket of email invites, however.
Sign up for Black Friday email alerts!
Get the hottest deals available in your inbox plus news, reviews, opinion, analysis and more from the TechRadar team.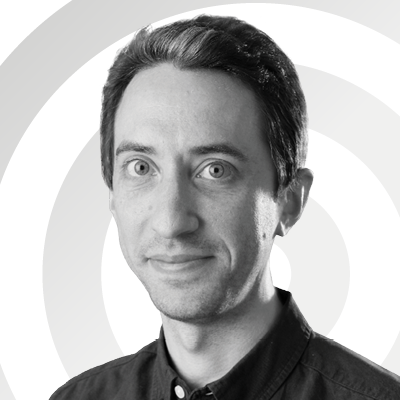 James Pickard is a Deals Editor at TechRadar. After many years of scouring the net for the cheapest games and tech for his own personal use, he decided to make it his job to share those bargains with you. James also has over five years of experience covering some of the biggest sales events of the year at Eurogamer and VG247, including Black Friday, Cyber Monday and Amazon Prime Day. When not deals hunting, James can be found on the PS5, watching a classic film noir or cheering on the Tampa Bay Buccaneers.