10 ways Microsoft can improve its Edge browser
How to make a good browser into a great one
Introduction
Microsoft's follow-up to Internet Explorer, uninspiringly called Edge, needs to up the ante against its rivals, Firefox and Chrome, in order to stem the gradual erosion of Redmond's browser market share.
This is no easy task, though – Microsoft needs to cope with the tens of millions of legacy users who are still very much accustomed to the quirks and peculiarities of Internet Explorer, the millions of businesses that rely on IE, and a growing audience of web users who want a faster, simpler and safer, more modern version of IE.
At any rate, we put our thinking caps on, and came up with 10 ways that Microsoft can enhance the new browser it unleashed with Windows 10.
Make it stop crashing randomly
The first improvement Microsoft can make is an easy one – just make sure the browser works as planned and doesn't have a life of its own. Even on the latest build (10525), Edge's erratic behaviour is likely to burn those who are enticed by promises of a faster, more user-friendly browsing experience. For now, Microsoft needs to make sure that it has got the fundamentals right.
Where's the recovery mode?
What makes the random crashing syndrome harder to swallow is the fact that you lose all previously browsed tabs when you restart your browser again. Chrome users are probably aware that Google's browser automatically recovers your sessions after a crash and offers a very useful option to re-open tabs that you might have accidentally closed.
Such an option would certainly help bridge the feature gap between Chrome and Edge. Note that you can set Edge to open previous pages if you shut it down but this is not a widely known option, and is not selected by default in the setup menu. You can also use Ctrl+Shift+T to open the most recent closed tabs.
Make shortcuts clearer
Can you use shortcuts on Edge? Yes, you can, but this fact isn't as clearly indicated as it is with rival browsers. As expected, the 30 or so shortcuts available on Edge come directly from its predecessor, Internet Explorer, but they are not documented anywhere in the browser. So you're left to essentially trust your memory or try your luck. Sadly, a couple of them are not working, as well, but don't despair as we've compiled a full list of shortcuts for Edge here.
No help?
What to do if you want to get help from Microsoft Edge? Usually, F1 works on any browser (such as Chrome, as pictured above) but not on this one. There's nothing in the drop-down menu either, or in the About Us section. In the brand new world of Microsoft, everything is done online, and your search engine will remain your best friend. Still, it is slightly preposterous to assume that the billion-plus users of Edge will know how to navigate this new and different browser.
Auto-translate
Chrome led the way with a seamless auto-translation feature that can be toggled from the URL bar/Omnibox at any time. That made Google's browser attractive for whoever wants to access content in other languages.
The alternative route for Edge is to go to a translation website, then copy/paste the URL or the content into the appropriate box and click the "translate" button, a process that wouldn't be out of place in the 1990s.
Full-screen
Somehow, somebody at Redmond saw fit to remove the ability to use Edge in full-screen mode. F11 was the default key to toggle that mode but it doesn't do anything as it stands. Like many of Edge's nagging issues, this one also stems from the fact that Edge seems to be a modern app at heart, one that's geared towards a touch UI rather than a more traditional desktop-based environment.
But then again, IE 11, Chrome and all other major browsers do offer a full-screen mode (oh and also note that the key combo, Alt+Shift+Enter, doesn't work).
Better support for drag and drop
It is surprising that you cannot drag and drop into or out of Edge; be it files, URLs or images. You can, for example, lift an audio file from your desktop and drop it into OneDrive or Gmail (either in the body or as an attachment, as pictured above) on Chrome so there's no conceivable reason why Microsoft's browser couldn't do the same.
Microsoft is working on it though and said earlier in August that: "Fixes for this issue are being treated with top priority and are in development to ship in a future update. We'll provide updates on the timeline as we know more." Note that you cannot copy the URL of a picture as well for some odd reason.
Multiple instances of Edge
You cannot open multiple instances of Edge. This is different from opening several browsing tabs, of course, as they stem from the same original process. Multiple instances mean that one browser crash would not affect other browsers running and that would also allow you to run browsers in different virtual desktops (known in Windows 10 as Task View).
Currently, Edge will default to the desktop on which it is running when you try to run it on any virtual desktop. The same applies to any Office Mobile application (Word, Excel, PowerPoint) as well as a bunch of others (Outlook Mail and Outlook Calendar).
Docking tabs vertically
The average screen resolution as well as the aspect ratio of monitors have changed over the last decade. The bulk of screens sold with desktop PCs now come with a full HD resolution and a screen diagonal of at least 20-inches (and indeed there are some huge monitors out there, like the Samsung UD970, the 31.5-inch model pictured above).
Most websites cater for the lowest common denominator user, those with a low horizontal resolution (TechRadar for example is less than 1000 pixels wide to fit comfortably on a 1024 pixel wide screen), which means that space on the side, on the browser's edge, could be used more smartly, perhaps to accommodate vertically stacked tabs (rather than horizontally as is usually the case).
Where are the extensions?
Perhaps the biggest flaw that Edge suffers compared to its two main competitors, Chrome and Firefox, is the lack of any extensions. While these usually add to the bloat in any browser (we're looking at you Chrome), they are an essential part of the process of making a browser as individual as its user.
Like apps on mobile devices, extensions often reduce levels of defection to competitors, as their users find it difficult to move away from them. Microsoft has yet to dismiss the idea of plugins, and it wouldn't surprise us if the company starts to actively encourage developers to port extensions from rivals to Edge, in much the same way it is courting Android and iOS app developers.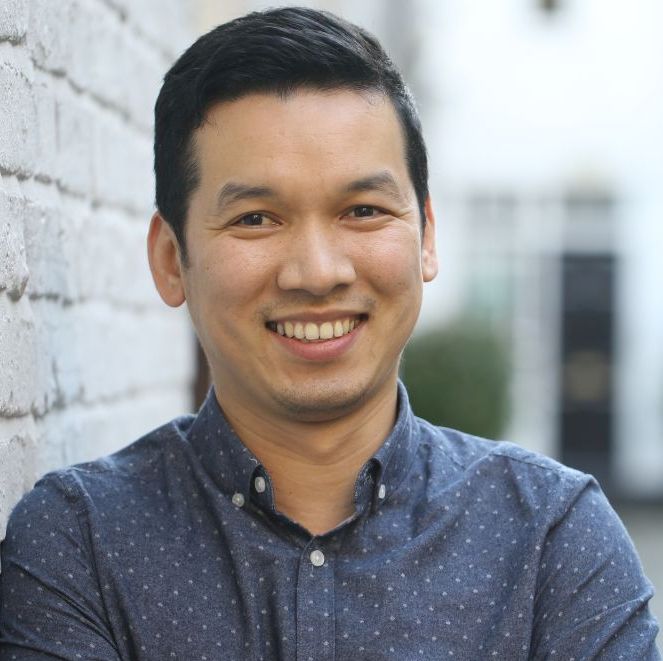 Managing Editor, TechRadar Pro
Désiré has been musing and writing about technology during a career spanning four decades. He dabbled in website builders and web hosting when DHTML and frames were in vogue and started narrating about the impact of technology on society just before the start of the Y2K hysteria at the turn of the last millennium.