Microsoft profits see major fall following layoffs
Worse-than-expected results and Microsoft layoffs spell out a tough time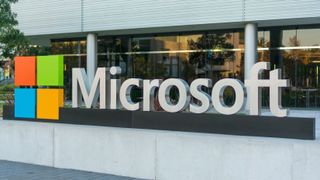 (Image credit: Asif Islam via Shutterstock)
Microsoft has predicted a poor start to 2023 following disappointing end of the year results.
Armed with the full financial picture from 2022, the company's figures show sales rose by 2% between October and December to reach a total of $52.75 billion, although this is the smallest quarterly increase in over six years for the tech giant.
Company CEO Satya Nadella told analysts on a conference call that key areas of the business suffered during the months that rounded up 2022, including its Windows operating system and Microsoft Office software.
TechRadar Pro needs you!
We want to build a better website for our readers, and we need your help! You can do your bit by filling out our survey and telling us your opinions and views about the tech industry in 2023. It will only take a few minutes and all your answers will be anonymous and confidential. Thank you again for helping us make TechRadar Pro even better.
D. Athow, Managing Editor
Microsoft share prices
December's quarter painted a pretty bleak picture all-round, according to Microsoft's chief financial officer, Amy Hood, who reported that the company saw lower-than-expected growth in a number of key areas, including Microsoft 365 subscriptions, Windows Commercial products, and Enterprise Mobility and Security products.
In an effort to regain some of the market and attract customers at a low price point, Microsoft announced at the start of this year a revised Microsoft 365 Basics plan packed with more features than before, at $1.99 (£1.99) per month.
Nadella reckons that existing customers are looking to optimize what they already have, while new product takeup is being more carefully considered, which likely drove the online collaboration software revision. He also hinted that Teams continues to perform well.
The More Personal Computing (MPC) portion of the business, which comprises Xbox and Surface, was worse off, reporting a 19% decline. Windows licenses, also part of MPC, suffered a significant 39% year-on-year dropoff.
What's worse, this news all follows in the wake of layoffs amounting to 5% of the company's global workforce (or 11,000 job losses), indicating that a series of challenging months may lie ahead for Microsoft.
Are you a pro? Subscribe to our newsletter
Sign up to the TechRadar Pro newsletter to get all the top news, opinion, features and guidance your business needs to succeed!
With several years' experience freelancing in tech and automotive circles, Craig's specific interests lie in technology that is designed to better our lives, including AI and ML, productivity aids, and smart fitness. He is also passionate about cars and the decarbonisation of personal transportation. As an avid bargain-hunter, you can be sure that any deal Craig finds is top value!