Lies of P - release date, gameplay, and news
Experience a haunting retelling of a well-loved story now Lies of P has been released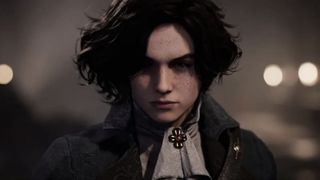 (Image credit: Neowiz Games)
Lies of P launched on September 19, and at long last we can delve into a city plagued by chaos.. This twisted interpretation of Pinocchio will have you fighting your way through Krat while unearthing the grim reality of the tale we all know and love, challenging you all the while depicting hidden symbols and secrets around you to make sense of the fragile world.
Leading up to its release, we compiled all the information we could regarding any news, in-game content, or spotlights and put it all on one page so you could slowly string together an idea of what the game would present. But, now it's released and our Lies of P review is available, you might want to use this page to reflect on everything we knew and anticipated in comparison to how the game actually plays.
Lies of P - cut to the chase
What is it? A soulslike game following the life of Pinocchio within the plagued city of Krat
When did it release? September 19, 2023
What can I play it on? PS5, PS4, Xbox Series X|S, Xbox One, PC
Who is making it? Neowiz Games
Lies of P release date and platforms
Lies of P was released on September 19, 2023 - a little over three years following its initial announcement from Neowiz in 2021.
The game is available on PlayStation 5, PlayStation 4, Xbox Series X and Series S, Xbox One, and PC.
Lies of P trailers
The official Lies of P release date trailer was featured as part of the Summer Game Fest 2023 showcase on June 8, offering a deeper look into the city of Krat and what to expect from combat and exploration. Although the trailer is predominantly animated, starting with the introduction of an ominous voice that awakens Pinnochio, we are taken through various environments accompanied by classical French music to reflect on the Belle Epoque-inspired landscape.
In addition, we receive a brief look at combat, both through what look like boss encounters and standard enemy encounters, but outside of that, not a whole lot of in-game content is showcased. The full trailer can be seen below:
However, swiftly following the official release date trailer, a ten-minute spotlight focusing solely on the game's mechanics, combat, and the general setting was shown as part of the Xbox Extended Showcase 2023 on June 13.
Throughout this trailer, we learn more about what makes combat unique, how we can implement our own preferences, and the types of enemies we will come up against. In addition, we learn slightly more about what makes Pinnochio such a powerful protagonist with emphasis on the legion arm. The full showcase can be seen below:
Lies of P story and setting
The story of Lies of P follows the humanoid puppet Pinocchio who wakes up in a desolate train station in the city of Krat which is being consumed by chaos and madness. It's a twisted interpretation of the original story The Adventures of Pinocchio by Carlo Collodi, captivating the struggle of Pinocchio himself navigating the chaos in a desperate attempt to both become a man and also find his creator, Geppetto.
But, Pinocchio is caught in a web of lies, which doesn't bode well for the future of the puppet, and there is a whole world of monsters and untrustworthy figures standing between you and your objective. The single-player campaign will have you take on the adventure entirely solo, feeding into the isolated atmosphere Krat already presents. Of course, there are already a lot of fantastic solo adventures on Game Pass, but there's definitely space for Lies of P to fall among one of the very best single-player games on Xbox Game Pass now we can dive in and get a good look at what it offers.
Between navigating the calamity and facing enemies head-on during instances of challenging, intricate combat, you'll be challenged to carve your own path and decide what's the right decision to make throughout the dark narrative.
The plagued city of Krat is haunting in design and sets the scene for the entire game. The remains of a city once thriving due to its puppet industry are now drenched in blood and slowly succumbing to chaos, echoing the towering enemies you'll come up against.
The Belle Époque inspiration for the map creates a contrastingly enchanting atmosphere too, which has been described as harboring a terrifying horror within despite its breathtakingly beautiful appearance. The dark undertones of the game create an ominous atmosphere, and while the content might not necessarily fall under the scary game umbrella, the general setting alone has us questioning whether or not Lies of P is one of the best horror games.
Lies of P gameplay
During a ten-minute spotlight in the 2023 Xbox Extended Showcase hosted, we received our first in-depth look at what Lies of P would play like.
As you'd expect from a game labeled as Soulslike, there's a heavy emphasis on combat throughout the game. You'll be able to develop a unique style to counter enemy attacks by weaving together weapon combinations, utilizing your legion arm which you upgrade throughout the game with different mechanics and features, and activating the abilities you develop along the way.
Weapons can be disassembled into blades and handles, both with their own attributes and motions, so you're free to combine features to create something that aids your preferred combat style. These weapons can then be upgraded to become more reliable and aid durability, which you'll need to keep an eye on since it decreases each time you deliver a hit, but fortunately, Pinnochio comes equipped with the ability to rectify any damage.
In addition to standard combat, you'll need to master fable arts, which are special combat skills cast by consuming fable slots that are acquired through standard combat. Once again, you're able to select your own series of skills to suit your style and help you vanquish your enemies or push them into a groggy status which opens the opportunity to land a fatal attack and deal some serious damage in both standard combat encounters and epic boss battles.
However, one of the main appeals of Lies of P comes down to decision-making almost completely unrelated to combat. During dialogue and character interactions, you'll be confronted with a series of choices where you can either provide sorrow through honesty, or despair through lying. Depending on what you select will carve the rest of your story, and your choices come with a weight that unravels as you delve further into Krat and get closer to your end goal.
Lies of P news
Lies of P Gameplay Overview Trailer shown at the Xbox Extended Showcase
Following its official release date trailer, ten minutes of in-game content was shown as part of the Xbox Extended Showcase, offering a look at combat in particular, but also explaining several features of the game such as how upgrading Pinocchio will look, a few cosmetics to collect, and a general overview of the landscape in which the game takes place.
Lies of P receives official release date trailer at Summer Games Fest
At long last, Lies of P has a concrete release date courtesy of a trailer shown at Summer Games Fest. The game will launch on September 19, on PS5, PS4, Xbox Series X|S, Xbox One, and PC.
Lies of P demo is available now
A demo for Lies of P is available to download, featuring the first two chapters of the game. These chapters will have you face bosses, introduce key characters, and walk you through unique areas integral to the storyline.
If you're searching for another bleak adventure to keep on your radar this year, it's worth checking out Clockwork Revolution too.
Get daily insight, inspiration and deals in your inbox
Get the hottest deals available in your inbox plus news, reviews, opinion, analysis and more from the TechRadar team.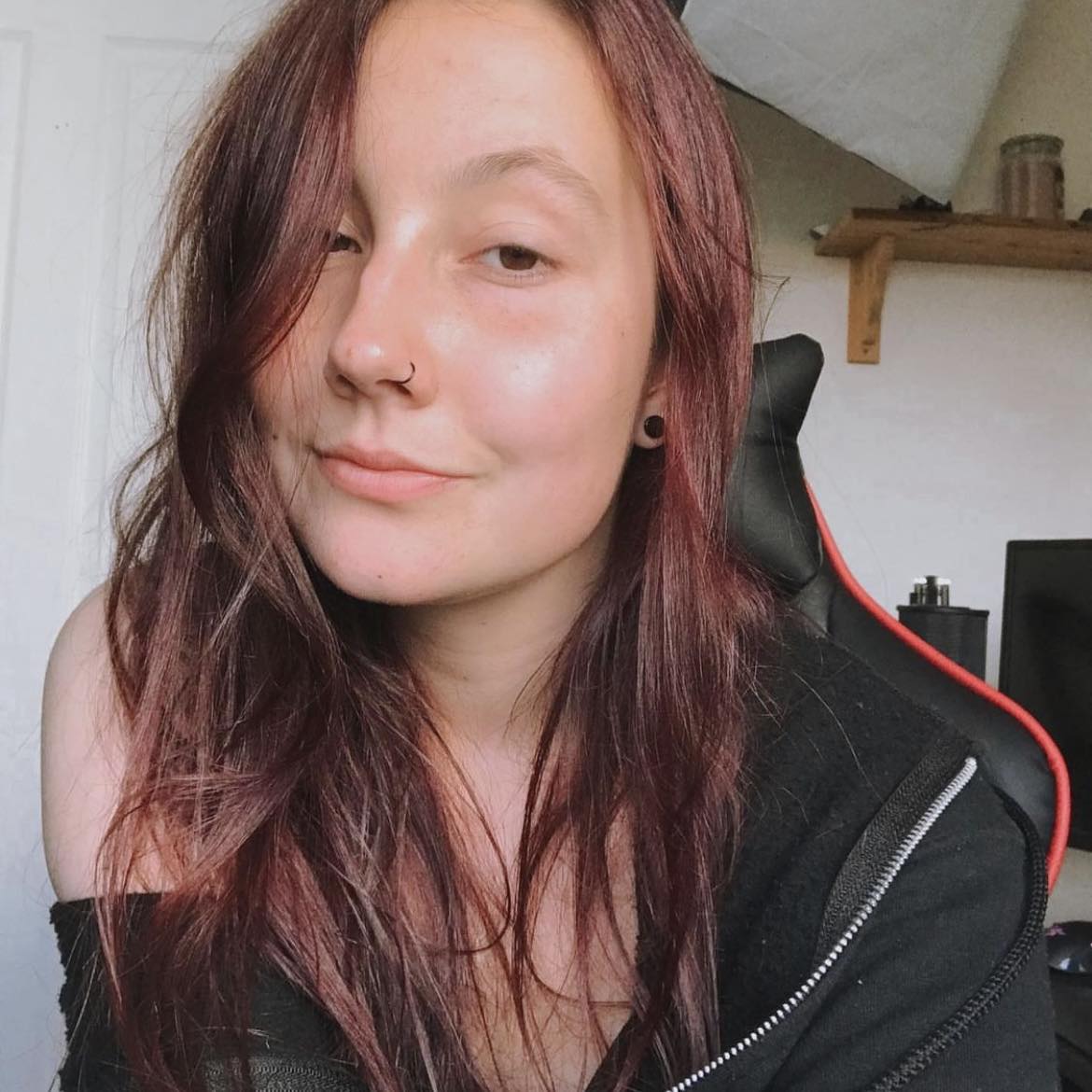 Kara is an Evergreen writer at TechRadar Gaming. With a degree in Journalism and a passion for the weird and wonderful, she's spent the last few years as a freelance video game journalist, with bylines at NintendoLife, Attack of the Fanboy, Prima Games, and sister publication, GamesRadar+. Outside of gaming, you'll find her re-watching Gilmore Girls or trying to cram yet another collectible onto a shelf that desperately needs some organizing.