How NetApp's superfast data skills are helping push Aston Martin F1 up the grid
NetApp helps push Aston Martin F1 to the podium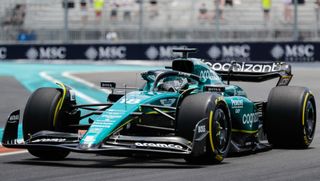 (Image credit: Aston Martin F1)
In a sport where fractions of a second can mean the difference between pole position and second place, or where a few drops of rain can spell millions of dollars worth of damages, the need to have the right data at the right time is paramount.
Every Formula 1 team in the paddock has invested heavily in IT over the past decade, with state of the art technology systems now almost as vital as an engine and tyres.
One of the most recent big-name partnerships has been between cloud experts NetApp and Aston Martin F1 (AMF1), and TechRadar Pro headed to the team's Silverstone HQ to find out more.
The need for speed
"Simply put, my job is to make the car go faster, and I do that through technology," notes Clare Lansley, CIO, AMF1, "and let's face it, technology is endemic throughout the industry."
Formula 1 is now a truly global sport, with teams moving from locations as far-flung as Australia, Singapore, Canada and Brazil, alongside a myriad of races across the European continent.
With all of the Formula 1 teams based in Europe, the need to transmit data at any time of the day is vital, as a delay in getting the right information could be the difference between making a race-winning pit stop or mechanical tweak.
AMF1 entered the sport in 2021 with the goal of being the "first truly modern Formula 1 team", with its technology partnerships playing a large role in that.
NetApp is best-known for its cloud and storage capabilities, and offers the team a number of critical services that help its push for success.
This includes two FlexPod compute and storage devices, described by NetApp chief technology evangelist Matt Watts as "an incredibly powerful, and also high capacity system" that greatly simplifies the IT infrastructure at a racetrack.
Lansley notes that her and her team, like the engineers, are essentially given an empty concrete shell when they turn up at an F1 race weekend, so the need for straightforward systems that can "plug and play" are very much appreciated.
Using the FlexPod items - which are so important that they are given "kid glove treatment", Lansley notes - allows the team to gather more data and offer more capabilities trackside - but also replaces legacy systems that were too complex - or just plan heavy.
Lansley notes that freight costs around $500 per kilogram, and with Formula 1 teams operating under a stringent cost cap, money saved by making such a move as switching to less weighty IT systems is vital, with the saved funds going to more development on the car, or more engineers.
Every second counts
Back at the AMF1 headquarters, described by Lansley as "Mission Control", around 50-60 team members are tasked with analyzing the approximately 440GB of telemetry data generated over a race weekend.
NetApp provides its SnapMirror replication technology, compressing the data to ensure it moves at as fast a speed as possible, to whisk the data to mission control, where engineers and strategists can feed it into simulation models to predict that best race choices to make.
Lansley gives the example of the 2023 Australian Grand Prix at Albert Park in Melborne - essentially the other side of the world from AMF1's UK home. After free practice sessions, teams only have a few minutes to select their car set-up before qualifying for the race.
The two-hour window between these two sessions is the shortest of any race on the Formula 1 calendar, and utilizing NetApp SnapMirror technology has meant AMF1 cut its data access time from 20 minutes to under 10, giving the team much more time to pick exactly the right set-up - which helped it to a P3 and P4 in qualifying, its best performance of the season.
"We're already in the future - I don't want bleeding edge, I want it embryonic, so I can gain a competitive advantage," says Lansley. "There is a constantly-changing landscape, so having flexible decisions I can draw on with the flick of a switch is vital."
"If we want to perform on track, we have to have the right technology. In any business the technology has to be in place before you decided your strategy - and that's the same in F1."
Are you a pro? Subscribe to our newsletter
Sign up to the TechRadar Pro newsletter to get all the top news, opinion, features and guidance your business needs to succeed!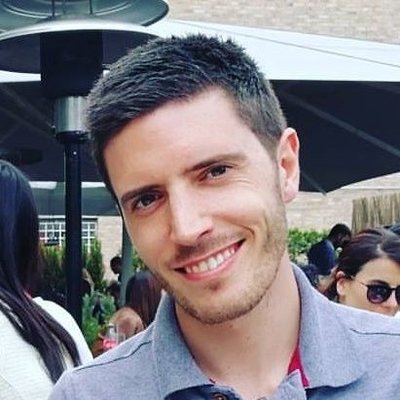 Deputy Editor, TechRadar Pro
Mike Moore is Deputy Editor at TechRadar Pro. He has worked as a B2B and B2C tech journalist for nearly a decade, including at one of the UK's leading national newspapers and fellow Future title ITProPortal, and when he's not keeping track of all the latest enterprise and workplace trends, can most likely be found watching, following or taking part in some kind of sport.