Entire US "no fly list" leaked online after being left on an unsecured server
1.5 million entries have been exposed on the US "No Fly" list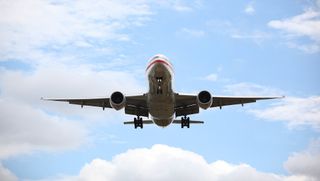 (Image credit: Pixabay)
The entire of the US "No Fly List" has been exposed online by a Swiss hacker who reportedly found three sensitive files stored on an unsecure cloud storage server.
One of the files contains the information of more than 1.5 million entries into the list, which covers individuals who have been barred from travelling to or from the US.
The data was found out of boredom, according to a blog post written by the hacker, known online as maia arson crimew, which saw her searching Shodan for exposed Jenkins servers.
TechRadar Pro needs you!
We want to build a better website for our readers, and we need your help! You can do your bit by filling out our survey and telling us your opinions and views about the tech industry in 2023. It will only take a few minutes and all your answers will be anonymous and confidential. Thank you again for helping us make TechRadar Pro even better.
D. Athow, Managing Editor
No Fly List breach
Digging around the exposed CommuteAir server resulted in the discovery of three .csv files: employee_information.csv, nofly.csv, and selectee.csv. Arguably the most notable, and the one to have caused the biggest stir in recent days, has been the nofly.csv, reported to contain the information of flyers banned in the US.
The nofly.csv file was almost 80MB in size, containing more than 1.56 million rows of data related to individuals who must not fly within the US, though it has been reported that a large proportion of these entries include aliases.
Aliases are used in an effort to avoid detection by such lists, and can involve changes to the first name and surname, including common misspellings, and changes to birth dates.
One such example, according to Daily Dot which first reported on the matter, includes the recently freed Russian arms dealer, Viktor Bout, with at least 16 related aliases.
Overall, it was estimated in 2016 that there were 81,000 individual people on the US No Fly List, taking into account multiple aliases per person.
With regards to the data exposed in 2023, crimew said: "It's just crazy to me how big that Terrorism Screening Database is and yet there is still very clear trends towards almost exclusively Arabic and Russian sounding names throughout the million entries".
Besides this list, crimew also exposed a list containing personally identifiable information of CommuteAir's crew members, including full names, addresses, phone numbers, passport numbers, pilot license numbers, and more.
Erik Kane, corporate communications manager for CommuteAir, confirmed that the data was legitimate and came from a 2019 version of the federal No Fly List, also recognizing the exposure of staff data. Kane said: "We have submitted notification to the Cybersecurity and Infrastructure Security Agency and we are continuing with a full investigation."
TechRadar Pro has asked the company for further comment on the matter.
Are you a pro? Subscribe to our newsletter
Sign up to the TechRadar Pro newsletter to get all the top news, opinion, features and guidance your business needs to succeed!
With several years' experience freelancing in tech and automotive circles, Craig's specific interests lie in technology that is designed to better our lives, including AI and ML, productivity aids, and smart fitness. He is also passionate about cars and the decarbonisation of personal transportation. As an avid bargain-hunter, you can be sure that any deal Craig finds is top value!