Activision Blizzard CEO reveals why it was the right time to do a deal with Microsoft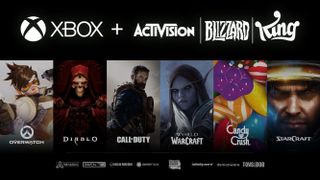 (Image credit: Microsoft)
Activision Blizzard lawsuit
Publisher Activision Blizzard, responsible for the game this article refers to, is currently embroiled in ongoing litigation in regards to claims reporting a workplace culture that allegedly enabled acts of sexual harassment, abuse and discrimination. Read our Activision Blizzard lawsuit timeline of events for ongoing coverage of the events.
Activision Blizzard CEO Bobby Kotick has shared his perspective on the news that Microsoft is planning a $68.7 billion purchase of his company.
In an interview with VentureBeat, Kotick spoke about the agreed takeover, and why he believes now was the right time to sell. However, instead of referencing the harrowing cultural issues that have come to light at the company, he instead focused on the timing being right for the future vision of Activision Blizzard.
"We were looking at over the course of the next couple of years, and starting to realize that we need thousands of people to be able to execute against our production plans," said Kotick.
"We need them in disciplines like AI and machine learning, or in data analytics, or in purpose-built cloud and cybersecurity — and that we just don't have. And that competition for that talent is expensive, and really hard to come by.
"When Phil [Spencer] called, it happened to be at a time where we were getting ready to start our long range planning process, and realizing that these were going to be issues and challenges... when you start to think about all the skills we need, all the resources we need, and what they have, it made a lot of sense."
Of course, the important question of the ongoing sexual harassment investigation into the company did come up. Kotick decided to downplay its importance in his decision to sell the company. He instead cited delays for Overwatch 2 and Diablo 4 as bigger factors of the company's current stock dip.
"I think what affected the stock price more than that is pushing out Overwatch and Diablo. And then I think people started to see that this year's Call of Duty wasn't performing as well," said Kotick.
"So I think certainly the [California Department of Fair Employment and Housing] filing and the Wall Street Journal article contributed to that, but stocks go up and down for a variety of reasons. I think our view was that at $95 a share with all cash, that's a really great deal for our shareholders. And so that was an easy and independent judgment. It's a great deal."
It's worth noting that Activision Blizzard's stock dropped 7% after the company's response to a California lawsuit alleging sexual discrimination and harassment.
Kotick's future role at Activision Blizzard
One of the big questions that still remain around Microsoft's acquisition is Kotick's future involvement with the company. It's been made clear he will stay on until the deal is done, but what about after? While some reports say Kotick will leave, the current CEO remains evasive.
"I think you probably could tell this from the stock price, there is still a long way between now and getting a deal approved, and all the regulatory issues. So I'm still going to be first focused on running the business," said Kotick.
Kotick even hinted he would be comfortable working under Xbox boss Phil Spencer if it came to it.
"Reporting to Phil is an easy thing to do. He's a great guy, and we have a great relationship. And if I have to do that, I'm happy to do that. All I care about is making sure that the transition and the integration go well."
While Kotick's answers are clear and have some merit as to the long-term business sense of the deal, it does feel as if the current state of Activision Blizzard inevitably played a large part in the decision to potentially sell the company.
How this deal effectively plays out, possible legal speed bumps, as well as long terms ramifications, remain to be seen. However, Kotick is undoubtedly going to play a central role in its completion.
Get daily insight, inspiration and deals in your inbox
Get the hottest deals available in your inbox plus news, reviews, opinion, analysis and more from the TechRadar team.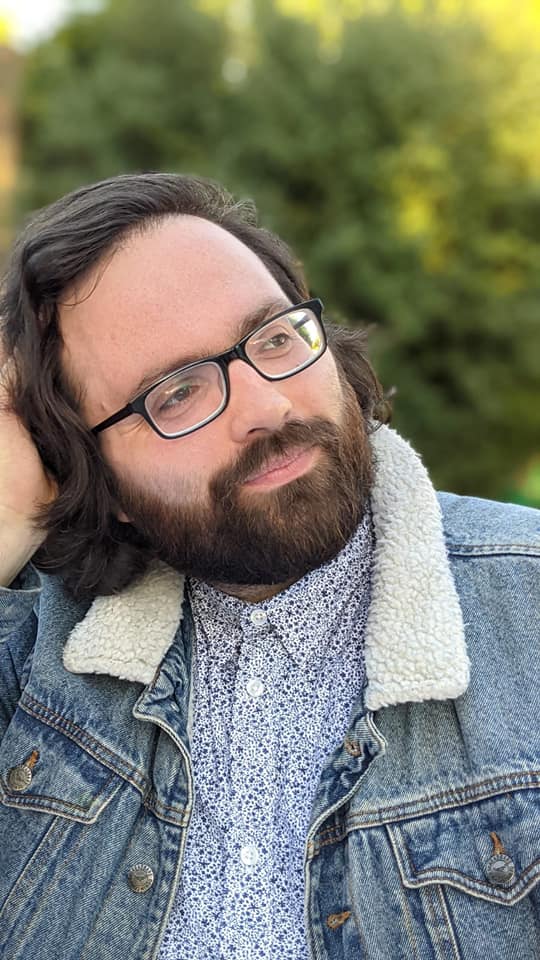 Patrick Dane is TechRadar Gaming's Guides Editor. With nearly a decade in the games press, he's been a consistent voice in the industry. He's written for a plethora of major publications and travelled the world doing it. He also has a deep passion for games as a service and their potential to tell evolving stories. To wit, he has over 2000 hours in Destiny 2, over 1000 in Overwatch and is now deeply into Valorant.