Megadeth comes to World of Tanks and World of Warships in the Metal Fest event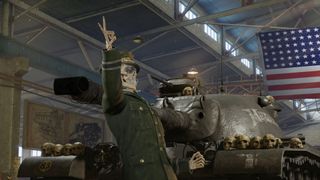 (Image credit: Wargaming)
Wargaming has teamed up with the thrash metal titans Megadeth for a collaboration called Metal Fest, which sees the four-piece band and mascot incorporated into the multiplayer military titles. The event will go live on August 28 and runs through September.
If realistic military battles are your thing, then Wargaming's World of series should be on your radar, and this new collaboration adds a wealth of new content themed around Megadeth to multiple games including World of Tanks and World of Warships.
World of Tanks, the company's longest-running title, receives the biggest amount of content during this limited-time event. There are two new branded tanks that take their aesthetics from the albums Peace Sells... but Who's Buying? (1986) As well as The Sick, the Dying... and the Dead! (2022) Fans of both the classic era of the band and more recent releases will have something familiar to play with. Those with one of the best gaming phones aren't left out either, as World of Tanks: Blitz, will receive animated tank skins based on various Megadeth albums as well.
It isn't just the albums that have had lip service paid to them, though. That's because all four current members of Megadeth are included as 2D commanders, so there's the full likeness of vocalist and guitarist Dave Mustaine, bassist James LoMenzo, guitarist Kiko Loureiro, and drummer Dirk Verbeuren. Vic Rattlehead, however, is realized as a 3D operator, complete with voiceover, finally giving a voice to the skeletal figure after almost 40 years of appearances on album covers throughout the band's back catalog.
This appearance of Rattlehead will be the most important thing for fans of the Californian thrash band, as this collaboration marks the first time the band's mascot Vic Rattlehead has appeared in a video game.
Vic Rattlehead has become synonymous with the band after he made his debut on the classic 1985 Megadeth album Killing Is My Business... and Business Is Good! It's been almost four decades since he first appeared, originally sketched by Dave Mustaine himself before being drawn by Edward J. Repka and other artists over the years. He is present on the first four albums up until Rust in Peace in 1990. He appears on the cover of almost every album, with examples including the two most recent efforts Dystopia in 2016 and last year's aforementioned The Sick, the Dying... and the Dead!
World of Warships will receive the USS Marblehead Cruiser adorned with Rust in Peace iconography. You'll also be able to pilot the vessel as either Mustaine or Vic Rattlehead, who are 2D commanders, and blast Tornado of Souls and Crush 'Em out on the open seas before engaging in combat.
Speaking to TRG, Mustaine, the founding member of Megadeth said that: "It's been mind-blowing to get this collaboration with Wargaming together because these games are played by millions of people". He continues: "It was important to get all four of us in this game because the whole band can get into a tank and go off and fight the bad guys".
Sweaty Palms
This isn't Megadeth's first brush with the world of gaming. In the mid-2000s, the band was heavily featured in both the Guitar Hero and Rock Band games, Rhythm games that utilized plastic peripherals that players used to try and "play" notes. It's in the former that you'll find well-known tracks like Hanger 18, Sweating Bullets, and Holy Wars… The Punishment Due. The latter's DLC-heavy nature meant that a total of 28 Megadeth tracks were playable.
"That toy is way harder than playing the guitar because it's not as accurate, and anyone that's really good has a decent shot of becoming a decent guitarist" He says of the Guitar Hero franchise, "I like how it encouraged people to pick up a real guitar". He remembers the first time he picked up one of the peripherals and attempted to play: "At first I thought it was really difficult because it doesn't teach you any fundamentals, and a lot of my time with the game was spent just trying to figure it all out".
As a long-time fan of The Punisher series of comic books, Mustaine had fond memories of the 2005 Volition-developed action game based on the character (and also called The Punisher). "It held my interest, and it was very effective," said Mustaine, admitting that he had played more of that than any other video game, before admitting that modern video games were harder to keep up with. "So many of you guys and gals have reflexes from the Acropolis" adds Mustaine. "You folk are like gods operating some of these games, and how fun is that for me? Okay, I start the game. I'm dead, and I end up watching someone else play for six hours".
Still, despite Mustaine steering clear of the online gaming arena, It seems possible that this won't be the last of Megadeth's involvement in gaming either: "I wouldn't rule out us doing something again with them in the future". The band has had ideas for future projects, too: "We've talked about making our own game for a long time, but I don't want to promise anything until it happens because it's a terrible thing to let the fans down".
There has been some success with heavy metal and video games in recent years, such as with the rhythm-shooter Metal: Hellsinger (that features vocal talent from different metal bands) which was released last year for Xbox Series X and PC. More directly, there's Iron Maiden's Legacy of the Beast for iOS and Android which is a dungeon crawler RPG that draws on decades of the heavy metal band's iconography. We may see Megadeth involved in more games in the coming years.
Whether you play World of Tanks or World of Warships, these games will look their best with one of the best gaming monitors, and you can keep comfortable with one of the best gaming chairs.
Get daily insight, inspiration and deals in your inbox
Get the hottest deals available in your inbox plus news, reviews, opinion, analysis and more from the TechRadar team.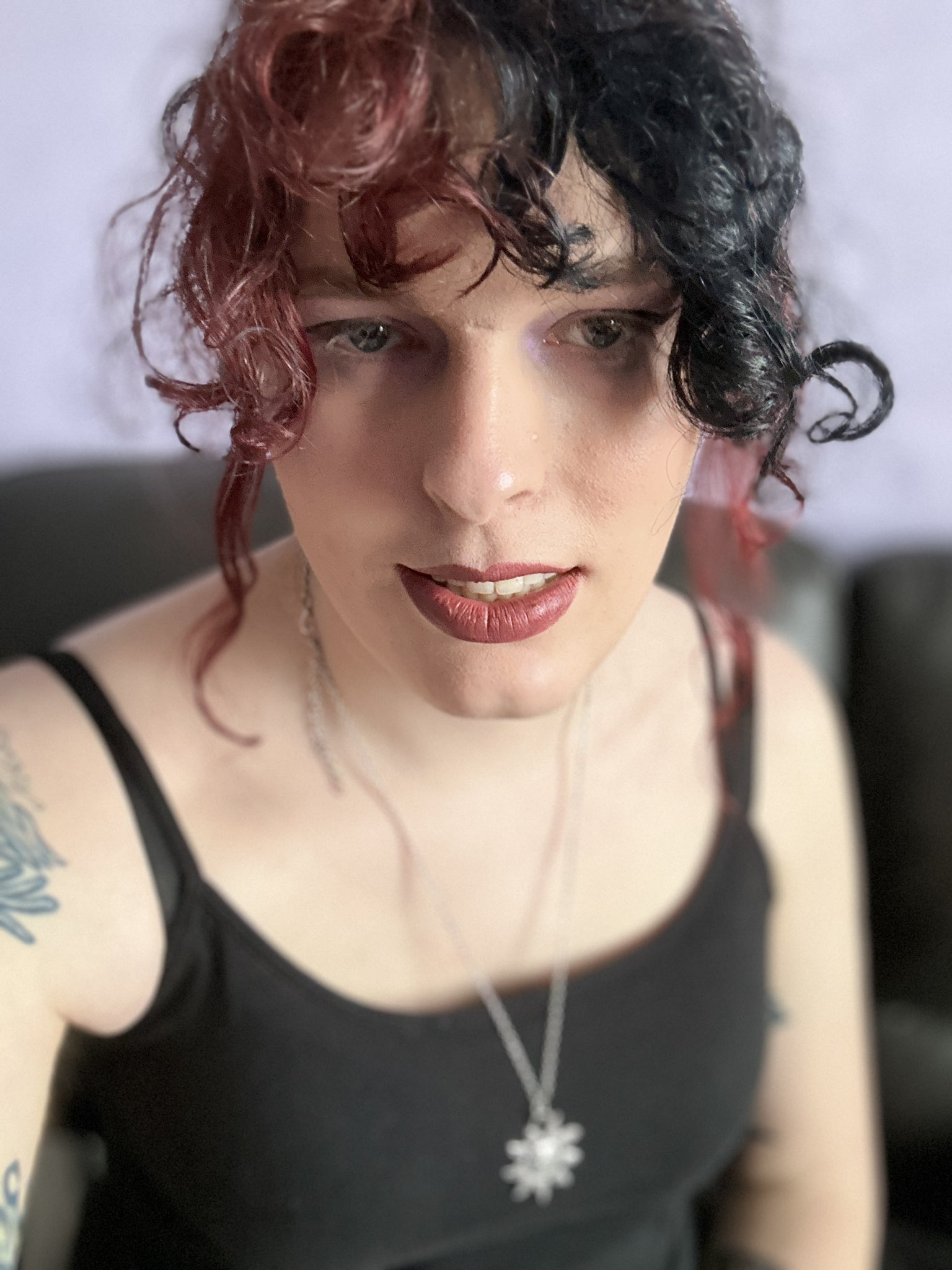 Aleksha McLoughlin is the Hardware Editor for TechRadar Gaming and oversees all hardware coverage for the site. She looks after buying guides, writes hardware reviews, news, and features as well as manages the hardware team. Before joining TRG she was the Hardware Editor for sister publication GamesRadar+ and she has also been PC Guide's Hardware Specialist. She has also contributed hardware content to the likes of Trusted Reviews, The Metro, Expert Reviews, and Android Central. When she isn't working, you'll often find her in mosh pits at metal gigs and festivals or listening to whatever new black and death metal has debuted that week.