AWS: It's time for all of us to have our AI lightbulb moment
AI and ML are in their Renaissance period, AWS says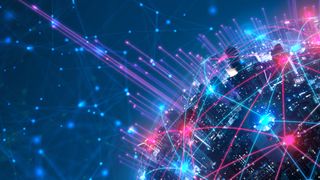 (Image credit: Shutterstock.com / Fit Ztudio)
As the business world becomes ever more digital-focused, getting the most out of your data has never been more important.
Artificial intelligence (AI) and Machine Learning (ML) technology is proving an increasingly useful ally for companies of all sizes, and Amazon Web Services (AWS) is looking to position itself at the forefront of this booming space.
At its recent AWS re:Invent event, the company put AI and ML firmly in the spotlight when outlining its plans for the future, showcasing a huge range of use cases, customer stories, and new releases all focused firmly around AI and ML.
But how big a role can the technologies really play, both for AWS and for your business? TechRadar Pro spoke to Swami Sivasubramanian, Vice President of AWS Data and Machine Learning, to find out how much is hyperbole, and how much is true innovation.
Lightbulb moments
As you may expect, handling huge amounts of data is bread and butter to AWS, which has firmly established itself as one of the world's leading cloud providers.
Now, Sivasubramanian says that the focus is shifting towards helping AWS customers also get to grips with the increasingly huge amounts of data they generate.
"All our customers want to build amazing innovations and inventions, and I strongly believe data is the genesis for the next big invention and innovation," he says.
Sivasubramanian's keynote at AWS re:Invent covered a huge range of subjects, as he took inspiration from medieval history to rainforest tree bridges to introduce and highlight a huge range of AI and ML work from the company.
This included how many great breakthrough scientific discoveries and so-called "lightbulb moments" have appeared to be happy coincidences, but have actually been influenced by a huge amount of prior data or information.
Sivasubramanian tells us that he is a real-life example of a lightbulb moment, running through his experience joining AWS and building the first SQL databases - and that helping influence further breakthroughs at the company is a huge motivator for him and his team.
One of the main AWS announcements at re:Invent 2022 was Amazon DataZone, a new data management service to catalog, discover, share and govern data that the company hopes will bring people and data closer together, with full integration with key AWS tools for data analysis such as Redshift.
With AWS CEO Adam Selipsky saying "there's really nothing like it", Sivasubramanian is unsurprisingly also a key backer of the launch. Noting that customers, "all want to get more value out of their data" but find it hard to do so when it is locked in silos, he says that DataZone can be a real game-changer, helping connect all of a business' services.
"I'm a strong believer that if you have the right guardrails, you can accelerate innovation," he notes.
This includes the key machine learning field, where Sivasubramanian and his team have been pioneers for some time.
"Machine learning is in its renaissance phase, there is so much innovation that is left to do," he notes, highlighting the company's own AWS SageMaker platform and the huge steps it has taken forward in recent years.
Sivasubramanian described in his keynote the huge potential for SageMaker, which can handle both typical structured data, but (in what was a major theme for much of AWS re:Invent 2022) also tackle unstructured data too.
This means that previously untapped potential in fields as varied as healthcare and medicine development to flooding and weather prediction can be realized, with a big focus on geospatial data also helping AWS open up new areas of innovation.
"We're essentially making some of the biggest possible innovations, possible, in fields that are going to potentially create some remarkable innovations that touch all our lives," Sivasubramanian says.
The future is data-hungry
So unsurprisingly, AI and ML are set to play a huge role in the future of AWS, with its entire customer base set to reap the rewards from the company's innovation push. The outlook seems incredibly clear and positive, with the company's global reach also aiming to help forward research and education to help discover the next big leap forward.
"When I think about what's going to change, or what's going to happen for me, I like to turn it around and ask what's not going to change," Sivasubramanian says.
"There's so much innovation happening across the board (in ML) and because the whole algorithm space, and every other space, is going through reinvention, the rate of innovation is a lot higher," he says. "It is our responsibility to make sure we make all these technologies more accessible to more developers."
"The remarkable individuals are going to change the world, and data and ML are going to enable them to make those inventions happen."
Are you a pro? Subscribe to our newsletter
Sign up to the TechRadar Pro newsletter to get all the top news, opinion, features and guidance your business needs to succeed!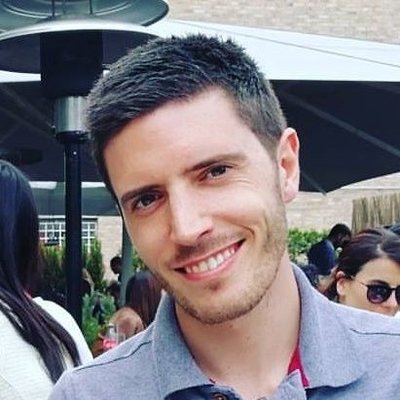 Deputy Editor, TechRadar Pro
Mike Moore is Deputy Editor at TechRadar Pro. He has worked as a B2B and B2C tech journalist for nearly a decade, including at one of the UK's leading national newspapers and fellow Future title ITProPortal, and when he's not keeping track of all the latest enterprise and workplace trends, can most likely be found watching, following or taking part in some kind of sport.