Passwords are one of those things in life that you can't live without (at least for now) - even though you might think your online existence would be a lot easier without them.
It's perfectly understandable, as passwords can feel like a tiresome burden. You might have a whole load of passwords to juggle for various online accounts and services, and trying to maintain them is an arduous endeavor. You must ensure they're complex enough to be safe, but can still commit them to memory (without having to cheat and, say, write them down – a terribly insecure practice for obvious reasons).
Those tempted to rely on simple passwords to help with recall should take heed of the worrying developments in AI. Security researchers recently demonstrated that an AI could crack half of commonly used passwords in less than a minute – and it took under an hour to crack two-thirds of passwords in a sample set (read more about the experiment here).
The long and short of it is that the majority of passwords can be cracked very quickly by an AI platform – tools that cybercriminals are already employing with success. So you best make sure your passwords are safe, with those same security researchers recommending complex 15-character passwords (mixing numbers and letters, cases, and special characters) as the minimum to ensure solid security.
If all this sounds like a bit of a nightmare, then there is an easy way to manage all your credential-related affairs with a robust level of security, and that's to get an app to do it for you.
There are plenty of password managers on the market, but obviously you want to use a good one – ideally the best password manager you can get. And it just so happens that there's a seriously tempting deal on one of our top picks, namely the Keeper password manager, which is 50% off right now. (Furthermore, any add-ons purchased with a Keeper plan are half-price, too).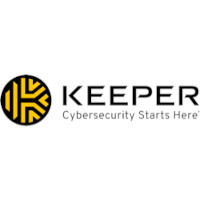 Keeper Unlimited Plan: £14.99 per year| 1 user
Save 50% - This plan caters for an individual user, giving unlimited password storage across all devices. Keeper also boasts other features such as filling in payment details when online shopping (in a fully secure manner, naturally).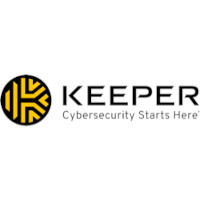 Keeper Family Plan: £35.99 per year | 5 users
Save 50% - The Family plan has the same features as Unlimited, but it provides coverage for up to five users, all of whom get a private vault for storing sensitive data.
There are two Keeper subscription tiers you can benefit from. The entry-level offering is Keeper Unlimited, made for a single user which provides unlimited password storage on an unlimited number of their own devices.
If you need to add more users into the fray, then the second plan, Keeper Family, gives you the same password coverage and features, but for five users instead of one. Each of those five also gets a secure vault in which they can store sensitive data (plus this subscription gives you 10GB of secure cloud storage).
Don't forget that when buying one of these plans, you can choose to bundle add-ons that provide extra features which are also 50% off. For example, one of these is KeeperChat, a WhatsApp alternative with end-to-end encryption to ensure that your chats with friends and family stay private.