PlayStation VR remains one of the most affordable, yet capable virtual reality headsets out there. Since its launch two years ago, PSVR has undercut the likes of both the Oculus Rift and HTC Vive on cost, with a firmer focus on what draws so many to VR: the gaming.
PlayStation VR came with caveats at launch – even at its competitive price, the original £349 price only bagged you the headset, while the separate PS4 camera peripheral is essential for getting it to work.
The lack of must-buy games also didn't help, especially when some of the best examples – like Rez Infinite or Thumper – could still be played on non-VR hardware, while other highlights felt too much like glorified tech demos, such as PlayStation VR Worlds or the all-too-brief X-Wing thrills included with Star Wars Battlefront.
But if it felt too soon to justify the investment, things have gotten far better in the last two years. So if you have been sitting out on VR so far, now is definitely the best time to give PlayStation VR a chance.
More substantial games
The PlayStation VR library is definitely much stronger than it was at launch, relying less on gimmicks and truly harnessing the potential of VR spaces.
Moss is particularly notable – a third-person adventure platformer where you make friends with adorable mouse Quill and help it solve diorama puzzles and defeat enemies.
Or the Persistence, which is far more than just a Dead Space-inspired horror game. Its roguelike systems means it can make even a short play session a thrilling VR experience, with different layouts and challenges to keep you coming back again and again.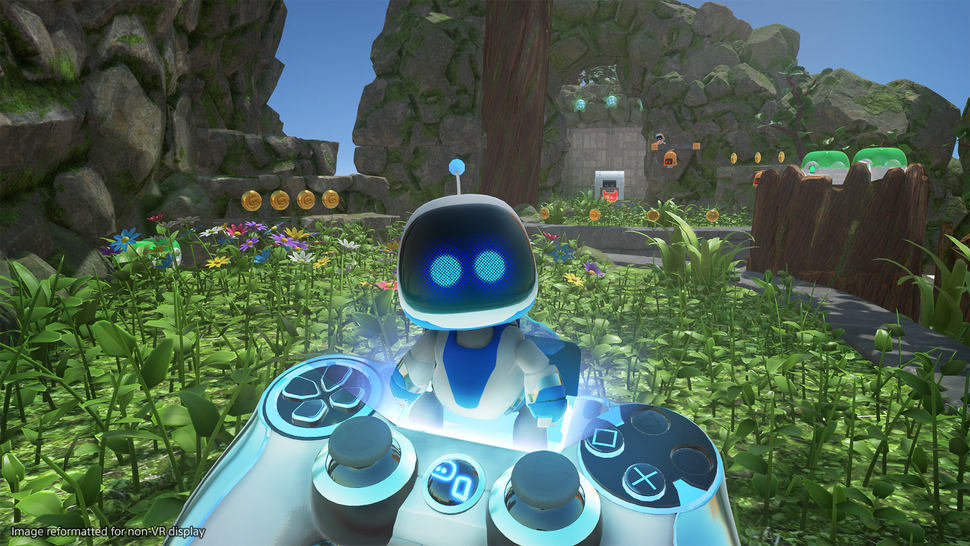 But PSVR finally has its killer app with Astro Bot: Rescue Mission. Like Moss, it's a 3D platformer, but the sense of physicality is even greater, as you're required to use your head to bash through obstacles or header a football back into an enemy. Though you're technically moving on rails, you can still freely look all around and survey a level's many secrets as you help Astro on his quest to rescue his robot friends. Thanks to the ingenuity of Japan Studio, this really is the closest to a Nintendo VR game we're likely to get for a while.
The forthcoming gangster-spy action-shooter, Blood & Truth, builds on VR Worlds' well-received The London Heist demo. It's not just a glorified shooting gallery, either – here you use the Move controllers to do a whole raft of interactions, from picking locks to throwing your clip into the air and whacking it into your gun to reload like an action-film bad-ass. Although you don't have free movement, multiple branching paths means there should be plenty of incentive to play through again.
We're also seeing Japan's most revered developers bringing their unique vision to the platform. November sees Hidetaka Miyazaki (of Dark Souls fame) and Rez Infinite's Tetsuya Mizuguchi both releasing Déraciné and Tetris Effect respectively.
We didn't think it was possible to get so excited about Tetris, but this new take on the classic's timeless gameplay fuses with Mizuguchi's trademark synesthesia, a genre-spanning soundtrack and trippy particle effects – a truly blissful way to spend your time in VR.
Déraciné is intriguing – as a Miyazaki adventure game without Dark Souls' infamously nightmarish encounters. But it may be just the thing for players after the same level of meticulous detail and environmental storytelling Miyazaki's known for.
VR for everyone
Another big perk for PSVR is that the PS4 console automatically displays what the player wearing the headset sees on the TV, so you can instantly enjoy VR in the living room with friends and families spectating the action, making it perfect for the holidays.
Astro Bot is a delight to play, but if you have kids waiting for their turn, it can be just as joyous watching the screen as the player looks around and has Astro waving back at them. Similarly, just spectating the thrills of Until Dawn: Rush of Blood's VR ghost train or watching your friends throwing themselves about in Super Hot VR as they try to unleash their inner Neo lends itself to a terrific party atmosphere.
It might be easier to associate the Nintendo Switch with a fun local multiplayer experience in the living room, but when you can pick up the starter kit for significantly less, PlayStation VR may fit the bill even better.
Even more affordable VR
While other headset prices have also come down, a significant price cut to £259 earlier this year still makes PlayStation VR by far the most affordable VR headset for dedicated gaming. It's an even better saving as you'll now find that the headsets are bundled with both a newer version of the PS4 camera and a copy of VR Worlds as standard. With Black Friday just around corner, there's sure to be a deal for you.
PlayStation VR offers
Our dedicated team of Deals Hunters are on the lookout for the latest offers throughout the year. So if you're in the market for the headset, be sure to check out our roundup of the cheapest PlayStation VR prices, bundles and deals.