Best secure smartphones (2023)
Best
Contributions from
published
We examine the best secure smartphones with built-in security and privacy features
VERDICT
REASONS TO BUY
REASONS TO AVOID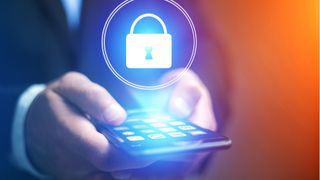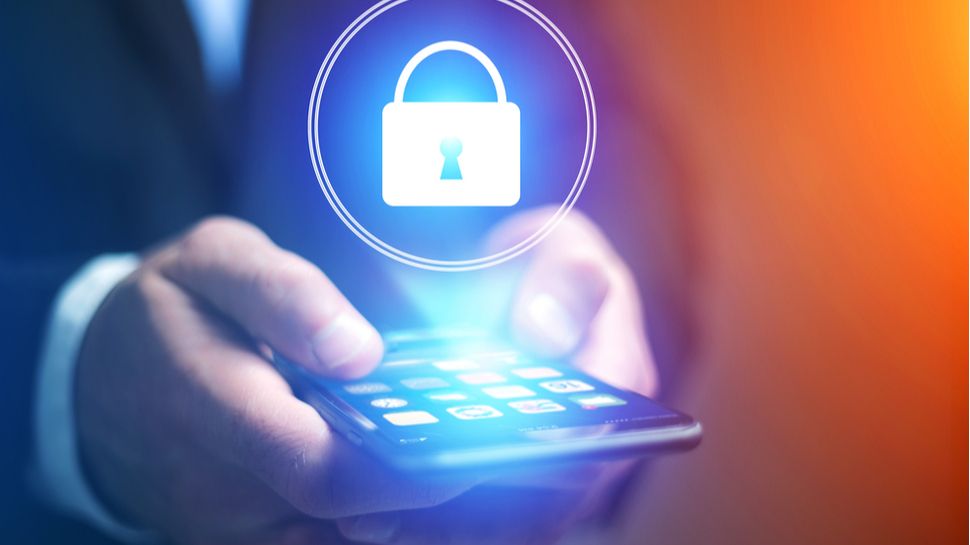 (Image credit: Shutterstock)
If you're hunting for the best secure smartphone choices around, you've come to the right place.
At present, even the least tech-savvy individual can't do without a smartphone for more than a few hours, and almost everything is now done with a few clicks and taps.
The ever-growing technological landscape has brought about a pressing issue for smartphone aficionados: security. The detrimental consequences of hackers exploiting the fragile points of smart devices have cost the world billions of dollars in financial loss. This pressing issue has led some individuals to gravitate towards the most fortified phones available on the market, providing an added layer of protection against cyber threats.
As far as security goes, smartphone manufacturers have taken it upon themselves to add security features that protect data and information - so we've rounded up the best secure smartphones to put your mind at ease.
1. Blackphone PRIVY 2.0
A secure smartphone with a bland design but reasonable pricing
Reasons to buy
+
Vault like security
+
Modified OS for elite security
+
PRIVY apps
Reasons to avoid
-
Lacking encrypted email and security certifications
-
Bland design
The Blackphone PRIVY 2.0 is the guardian angel of smartphones, offering an unbreakable fortress for your privacy and security from the moment you lay hands on it. Powered by a custom version of the Android OS, this phone boasts encrypted phone calls, video chats, and text messages as its default settings. The cherry on top? The PRIVY 2.0 comes preloaded with the esteemed Silent Circle's Silent Phone app and offers a subscription to this top-tier service.
But wait, there's more! With the PRIVY 2.0, you can send files of up to 100MB to any contact who has also downloaded the Silent Phone app, no matter what type of device they're using. And that's not all - this device is equipped with custom-built apps called PRIVY Chat and PRIVY Vault, designed to keep your communications and files secure with end-to-end encryption and encrypted databases. With the PRIVY 2.0 in your hands, you can rest assured that your private affairs stay private, no matter what.
Just as the finest VPNs do, Blackphone vows to never log any data pertaining to your calls or messages initiated or received by your PRIVY. And, in fact, the company prides itself on being hands-off when it comes to your personal activity on the device - not even Blackphone has the power to decrypt your traffic. Do keep in mind, however, that this highly coveted feature is a paid option, after you've enjoyed a free, one-year trial.
A peerless flagship with great security features
Reasons to buy
+
Sleek design
+
Great security features
+
Amazing performance and hardware
Reasons to avoid
-
Pricey
-
Samsung apps that double up on what Google is already doing
Samsung's premium flagship the Galaxy S23 Ultra represents the ultimate Android phone for 2023. It has a plethora of unique features and hardware specs that distinguishes it from the competition. With the upgrades to the camera, GPU and addition of an exclusive Snapdragon 8 Gen 2 chip for Samsung, the phone simply bursts with performance and smooth user experience.
For the security conscious user, the fact that you will be getting four years of constant Android and security updates will be a boon. Immediately after the launch, the phone received Samsung Message Guard, a feature that aims to prevent zero-day attacks carried out by images sent to the phone. While this feature works with Samsung and Google messages, there are indications that it will spread to third-party apps such as Viber and Whatsapp, etc.
Furthermore, Samsung offers its Knox service to Galaxy owners, a service for securing, storing and accessing sensitive data. What makes it special is the multi-layer design, with the first layer being the hardware itself, including the trust zone processor, which is separate from the main processor. The second layer is the software which includes the Knox security framework, which is often updated by Samsung. Data encryption and file access permissions are handled by this layer, which means that the company provides its APIs to developers, which ensures security for the end user.
Finally, the third layer includes the Knox management console, aimed at admins. With this, you can configure security policies, deploy applications and manage device settings. All of this rounds out to one of the most secure Android flagships on the market.
Apple's crown jewel in 2023, a sleek and stylish, yet secure phone for the masses
Reasons to buy
+
Apple look and feel
+
Great security features for a "consumer" product
+
AI and ML capabilities
+
Camera
Reasons to avoid
-
Price
-
Not as secure as the other phones on the list
Step into the future of private communication with the Apple iPhone 14 Pro Max, the crown jewel of secure cell phones set to hit the market in 2023. With cutting-edge security measures and features, this flagship smartphone boasts the latest A16 Bionic chip, a 64-bit ARM-based system on a chip (SoC) equipped with a powerful 16-core Neural Engine that unleashes unprecedented machine learning capabilities. Unlike other devices that rely on distant servers to process critical data, the iPhone 14 Pro Max keeps your information under lock and key by processing it locally for enhanced performance and security.
Unlock your phone and make secure payments effortlessly with Apple's advanced facial recognition technology, Face ID. Utilizing a TrueDepth camera that projects over 30,000 invisible dots, it creates a precise depth map of your face for a secure and seamless experience that only you can access.
Powered by the exclusive iOS operating system, the iPhone 14 Pro Max is a fortress of security, featuring a secure boot mechanism that ensures only trusted Apple-signed software is launched, an enclave for storing confidential information, encrypted messaging, and regular security updates. With its hardware-based security measures, such as a secure element for credit card and biometric data storage, as well as an integrated GPS and compass for safe location tracking, the iPhone 14 Pro Max is the ultimate in private communication. Protecting your data and privacy has never been easier, or more stylish.
A solid take on a Linux-based smartphone with great security features
Reasons to buy
+
Kill switches
+
Solid screen
+
Linux based OS
Purism, a tech company that values the utmost privacy and security, has unveiled its masterpiece - the Purism Librem 5. This remarkable phone is equipped with not one, not two, but three kill switches, which are hardware-based, allowing you to turn off the sensors at will. These nifty switches are located for the cameras, microphone, Wi-Fi, Bluetooth, and cellular baseband, giving you complete control over your privacy. With all significant trackers disabled by default, and layered security protection in its Linux OS, you can rest assured that your information is safe and sound.
Featuring the PureOS open-source operating system based on Linux, this phone comes with all privacy filters and private information enabled by default, with a generous 32GB internal storage, 3GB RAM, and 3D rendering capabilities.
But that's not all - the Purism Librem 5 offers all the standard smartphone features, such as calling, messaging, email, and more, with the added bonus of top-notch security and privacy. And to sweeten the deal, Purism promises lifetime updates, including security and privacy improvements, and bug fixes. So why settle for anything less? Join the Purism revolution and experience the pinnacle of tech with the Librem 5.
---
How to pick a secure mobile phone
Why you can trust TechRadar We spend hours testing every product or service we review, so you can be sure you're buying the best. Find out more about how we test.
We sat down (virtually of course) with Hutch Hutchison, co-owner and designer of the XOR ultra secure smartphone range, to discuss his thoughts about why secure smartphones should be more than just an after thought as privacy and security come to the fore in 2021.
Luxury has changed over the last two decades. On the outside, it may look similar, but we are not talking about the superficial aspects. Now people want actual substance and worth at the core of the brands and the products they provide. Your data is one of your most valuable assets. Think about it; today a company can be valued in the billions based on the information it holds about people rather than its revenue.
Why people would need a secure phone and what you need to safeguard?
It's worth noting that not all smartphones are as secure as we may assume. In fact, most smartphones available today are highly susceptible to hacking, leaving us vulnerable to digital breaches. Yet, fear not! There are a select few custom-made smartphones that are not only unhackable, but also untraceable.
As digital devices increasingly become essential to business and commerce, they have also become a target for cyber attacks. The need for an untraceable and unhackable smartphone is not just a passing trend, but a necessity in this day and age. Cyber Security Intelligence Worldwide Hacking Updates confirms the reality of hacking and phone tracking, making smartphone security all the more important.
Thankfully, various smartphone technology companies are taking steps to prioritize data protection and online privacy.
Another aspect worthy of comment, for obvious reasons, is banking and other financially sensitive information. None of us can remember it all, and most likely, it is all locked in your phone somewhere - hopefully you're using the best password manager to keep your credentials safe, for instance. On a less prominent front, your digital footprint is growing day by day, and the A.I. required to piece it all together evolves at a fantastic pace.
What are the benefits of secure phones?
The benefits of owning such a device are clearly to avoid all the very real downfalls mentioned above. However, there is a subtler agenda here, that of feeling safe. A feeling of vulnerability or peril will spike our 'fight or flight' stress response. The medical world has come to realize that this condition is detrimental to our health, disabling our immune systems and closing down our ability to digest correctly amongst a plethora of other side effects. Furthermore, a feeling of safety frees the mind for other things such as creativity, learning and emotional connection. There is a rising awareness regarding looking after yourself – which comes in many forms, from exercise, holistic medicine and a clean environment to digital detoxing and data protection.
What are the things to look for?
When in the market for a new mobile device, don't settle for less than top-tier security features like biometric device locking and unlocking, disc encryption, and "locker" applications to safeguard your most sensitive data. In addition, ensure that your chosen device meets your daily demands for performance, durability, and camera capabilities, all while keeping your digital fortress unbreachable.
To mitigate this risk, I suggest looking for a mobile phone that features its own proprietary Operating system. This will help ensure that viruses written for the usual operating systems will have no effect. There is another thing to consider, if you think about a fortress, not only is it built strongly, but there are a very limited number of ways in. Pick a handset that offers limited ways in.
No Cellular Data connection, no WiFi, no Bluetooth, no open source data protocols running over the USB connector, because all of these elements are the equivalent of having a fortress with numerous doors! Moving on from the obvious things to look for in a secure phone, having a battery life that is measured in days rather than hours can give one a great sense of security when it comes to staying in touch. Then there are considerations such as ease of use and ergonomics.
These are all key parts of the user experience. The mobile landscape is shifting as users understand the need to protect their communications, networks and data. In an industry that is known for its fast-paced evolution, it is exciting to be part of this revolution and developing a range of products that helps cater to this new 21st century requirement.
Are you a pro? Subscribe to our newsletter
Sign up to the TechRadar Pro newsletter to get all the top news, opinion, features and guidance your business needs to succeed!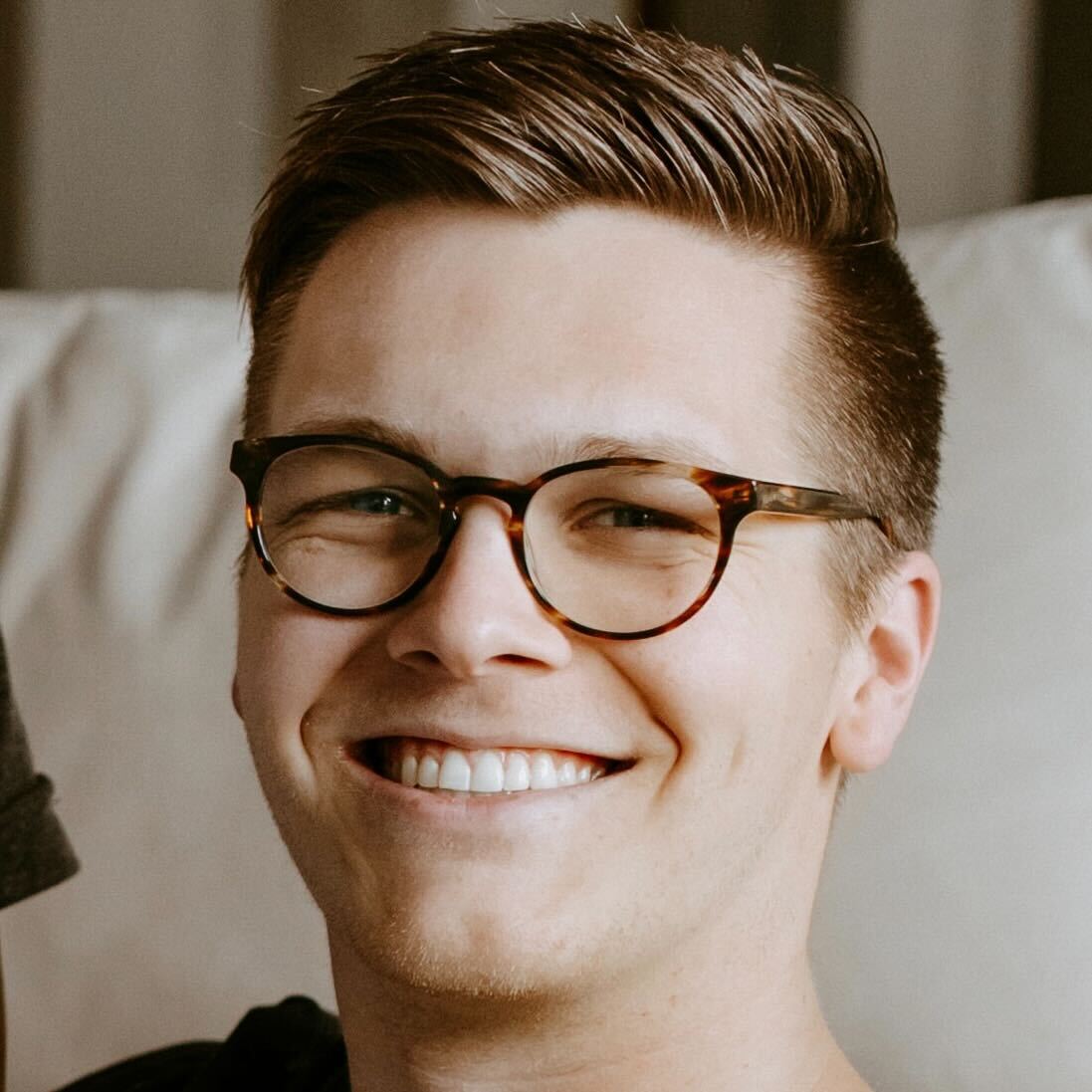 B2B Hardware Editor, TechRadar Pro
Collin is the B2B Hardware Editor for TechRadar Pro. He has been in journalism for years, with experience in small and large markets, including Gearadical, DailyBeast, FutureNet, and more.
Collin is an experienced individual who has an abundance of knowledge when it comes to all things professional hardware. He is the go-to subject matter expert for TechRadar Pro and focuses on standing desks, office chairs, business laptops, "pro" monitors, and other similar topics. With his in-depth understanding of these areas, Collin can provide invaluable insights and advice to readers looking to make informed decisions about their hardware investments.