Best call recorder software of 2023
Call recorder apps for iOS and Android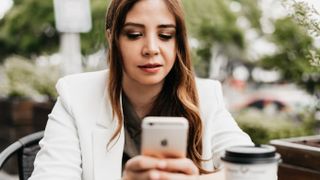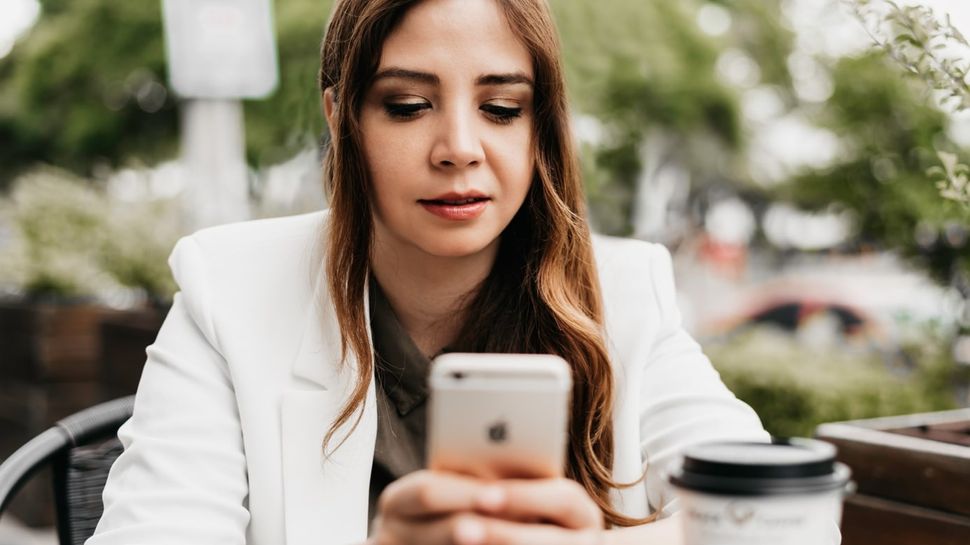 (Image credit: Unsplash)
The best call recorder software makes it simple and easy to record, manage and store calls on your smartphone.
Call recording can be a useful and even essential for recording an interview, keeping records of your communications, or just keeping logs of your phone calls for admin purposes.
While the basic premise of a call recorder is simple, many of these apps differ when it comes to ease of use, playback, and more. In addition, you'll need to decide whether you're willing to pay for a call recorder or whether you want free software with potentially fewer features.
Keep in mind that the laws around call recording vary between states and countries. If you're planning to record a call, it's always good practice to ask the person you're talking to first.
With that, let's take a look at the five best call recorder software options you can start using today.
You may also like to check out our featured best business smartphones.
---
The best call recorder software of 2023 in full:
Why you can trust TechRadar We spend hours testing every product or service we review, so you can be sure you're buying the best. Find out more about how we test.
1. ACR Call Recorder
Best free call recorder for Android
Reasons to buy
+
Automatic call recording toggle
+
Intuitive app interface
+
Search recordings by contact
+
Auto-delete old recordings
Reasons to avoid
-
Manual recording requires upgrade
-
Doesn't automatically back up recordings
-
Doesn't record VoIP calls
For Android users, there are few free options better than ACR Call Recorder. This simple app features an on/off toggle switch that enables you to automatically record every call that takes place on your phone.
One of the best things about it is that it's intuitive. You can search for recordings by contact names and easily share recordings right from the app. It also comes with an auto-delete option so that your phone's storage doesn't fill up with old recordings.
The only downside is that if you leave automatic recording off and want to manually start recording for a specific call, you'll need to upgrade to the paid version.

2. Cube Call Recorder
Best Android app for recording VoIP calls
Reasons to buy
+
Supports multiple apps
+
Record by contact
+
Start recording mid-call
+
Supports automatic backups
Reasons to avoid
-
Security costs extra
-
Free version includes ads
-
Only backs up to Google Drive
Many call recording apps only work if your call takes place through your phone's built-in dialing app, not if you use a voice over IP (VoIP) app. But Cube Call Recorder is capable of recording calls through Skype, Facebook, WhatsApp, Slack, and more on Android devices.
The free version of this app comes with ads, but it offers most of the essential recording features that users need. You can choose to record every call or list specific contacts for recording your conversations. Starting a manual recording mid-call is free, too.
The premium version adds automatic backup, file security, and automatic deletion. For backup, your recordings are synced to Google Drive as soon as your call ends.

3. Blackbox Call Recorder
Best call recorder for professionals
Reasons to buy
+
Reliable recording software
+
Customizable file organization
+
On-screen widget for manual recording
+
Security using password or pin
Reasons to avoid
-
Requires monthly subscription
-
Doesn't support VoIP recording
-
No automatic backups to cloud
Blackbox Call Recorder bills itself as reliable recorder software made for professionals. It requires a small monthly subscription, but, it brings a number of advanced features together in one place that you won't find elsewhere.
For example, you can lock Blackbox to prevent unauthorized access with a password or pin. You can also set up your own file directory to better organize your files, and sort recordings by date, time, or duration. The app also provides you with an on-screen widget that you can use to start or stop recording calls manually.
The biggest downside to this platform is that it doesn't work with VoIP calls. So, if you frequently talk over WhatsApp, Skype, or another app, Blackbox Call Recorder won't be able to capture those conversations.

4. Rev Call Recorder
Best free call recorder for iOS
Reasons to buy
+
Free to use
+
No ads
+
Share recordings easily
+
No time or contact restrictions
Reasons to avoid
-
Doesn't record VoIP calls
-
No automatic cloud backups
-
Doesn't offer a security lock
Rev Call Recorder is completely free call recorder software for iPhones. There are no limits or in-app ads, but keep in mind you can only register for this app if you have a US phone number.
The app is somewhat simple, but gets the basic features right. It records high-quality audio and you can share the files via email, text, or cloud app.
That said, you can't record VoIP calls with Rev, and the app won't automatically backup your recordings to the cloud for safekeeping. There's also no way to set the app to automatically record all incoming and outgoing calls.
We've featured the best business phone systems.
---
Which call recorder software is best for you?
When deciding which of the best call recorder software apps to use, first consider what actual needs you have. For example, someone simply wanting to use one on a casual basis may find a free or cheap option is the most cost-effective while providing all of the necessary tools that would be required. However, if you're planning to use call recording for professional or business purposes, especially with a large number of people and on a regular basis, then you will probably want to look to the higher-end options for the more advanced tools that are included.
How we tested the best call recorder software
To test for the best call recorder software we searched for a range of popular options as well as took recommendations from people we know who use call recording software regularly. We then tried each platform to see how user-friendly each was, as well as determine what range of tools and advanced options were available. Pricing also came into account when determining our best list.
Are you a pro? Subscribe to our newsletter
Sign up to the TechRadar Pro newsletter to get all the top news, opinion, features and guidance your business needs to succeed!
Michael Graw is a freelance journalist and photographer based in Bellingham, Washington. His interests span a wide range from business technology to finance to creative media, with a focus on new technology and emerging trends. Michael's work has been published in TechRadar, Tom's Guide, Business Insider, Fast Company, Salon, and Harvard Business Review.