Early Verdict
If basic broadband duties (i.e. web surfing) are all you require, then the SH3 is likely to fit the bill perfectly. But if the broadband quality/QoS is what you're looking for, then the SH2ac is still probably the better of the two, at least until the issues with the new router are solved.
Pros
+

Ready for VoIP

+

Stronger signal compared to previous model

+

Intuitive backend
Cons
-

Serious performance issues

-

Lack of USB ports

-

Massive power supply unit
Why you can trust TechRadar We spend hours testing every product or service we review, so you can be sure you're buying the best. Find out more about how we test.
Update: This could be the SuperHub 4, the follow up to the Super Hub 3.
Existing Virgin Media customers can now get their hands on a brand new router if they want to (new customers get it by default, of course).
Launched almost a year ago now, the redesigned Hub 3.0 (or Super Hub 3) shares the same vertical form factor as its predecessors but adopts a more industrial, harsher, utilitarian design.
The router (also known as the VMDG505) is available to all new Virgin Media broadband customers for free, as mentioned. Existing customers can upgrade to it for a fee, with the device supporting the company's maximum download speed of 300Mbps (that's Virgin Media's HomeWorks).
However, since this is a DOCSIS 3.0 modem with 24 bonded downstream channels and eight upstream ones, the theoretical download and upload speeds are far, far higher (912Mbps and 216Mbps respectively).
Sadly, the Super Hub 3 is not DOCSIS 3.1 compatible which would have made it the first mainstream broadband router to support multi-gigabit download and upload speeds (up to a theoretical 10Gbps/2Gbps).
Available in black or white, the router looks a bit like a small speaker – thanks to its grilled sides – and blends seamlessly in with any modern décor. Congrats to the design team for coming up with something that looks less like a bland piece of tech and more like a piece of art.
The front panel hosts the Wi-Fi light, the internet activity light, a phone light, a power LED and the WPS button. In normal operation, one white soft light should remain on unlike the blinking blue lights on the previous one.
Around the back you get two inactive/disabled telephone ports, four Gigabit Ethernet ports, a reset button, the power switch, a port for the power cable and the coaxial cable connector.
Setting up the router is a doddle and doesn't require any specific skill other than the ability to use the bundled proprietary spanner.
Virgin Media's online do-it-yourself guides are as straightforward as can be, and if you run into any issues, an operator can run a diagnostic test remotely and decide whether to send an engineer onsite.
Note that the router comes with stickers featuring your login details so that you can display these around the house; just be careful that these aren't visible through your windows. There's also a removable card slotted in the router's base, along with yet another sticker underneath the device.
Inside is where all the action happens. The modem, which is built by Arris and is known as the TG2492LG-VM (there's even a mention on the bottom plate), is packed with five antennas but doesn't have any USB ports.
This means you won't be able to connect a hard drive or a printer to it directly; a rather major let-down compared to some of the competition on the market.
The two telephone ports pave the way for a potential VoIP service. Currently, the phone connection on Virgin Media is physically separate from the broadband one – merging the two together makes sense and could lead to some serious cost savings and ease problem solving.
There's support for 802.11ac Wi-Fi with up to three spatial streams on the 5GHz band. Other features include Web Safe, F-Secure SAFE and the usual DHCP and firewall which can be tweaked.
The modem comes with a rather big power supply unit, a far heftier one compared to the previous Super Hub. Both are rated at 65W (20V, 3.25A) and have the same physical connector – while the increase in size won't bother many, modems are often positioned in cramped spaces which makes massive PSUs a tad unsightly.
For our hands on, the router was connected on a 50Mbps Virgin Media broadband fibre line which means that the modem was never totally maxed out; it didn't even break a sweat (although it did warm up a bit).
The Super Hub 3 wasn't used for anything other than bog-standard web browsing. There have been reports about issues encountered by users, especially gamers and anyone whose work can be affected by high latency.
Others have reported problems when the router was put in modem mode and connected to another router. Many said that the Super Hub would just shut down the port used by the external router.
Last December, the root of the issue was identified as the Intel Puma 6 chipset that powers the modem, and the semiconductor giant has confirmed that there will be a firmware update that should, in theory, eliminate excessive lag and packet loss.
Don't expect that firmware to be released anytime soon, though, as it will have to be validated and extensively tested before it's rolled out to potentially millions of routers across the country. Note that the latest firmware is 9.1.116V at the time of writing.
(Virgin Media got back to us saying that they are currently working with the Hub 3.0 manufacturer on implementing the relevant fix.)
The backend user interface offers a clean dashboard with all the essential features and three easy to access, quick setup wizards that allow you to configure your Wi-Fi connection, diagnose any glitches on your network, and modify your guest network.
It's worth noting that the modem status overview includes Telephony which alludes to a future offering that will include out-of-the-box VoIP telephony.
Unlike the previous Superhub, this model shows one SSID that covers both 2.4GHz and 5GHz bands. By default, the modem offers a mixed mode option on the 5GHz band, but you might want to limit it to 802.11ac if you encounter any connectivity issues.
The signal strength on the previous router troughed at -80dBm and -85dBm on 2.4GHz and 5GHz respectively, while that was marginally better for the Super Hub 3 at -76dBm and -85dBm for these two bands.
The test was carried out using Wi-Fi Analyser on the same smartphone in the worst part of the property used for testing (no line of sight, two brick walls, a fridge and staircases in-between).
Early verdict
The brief encounter we had with the modem reasserted the belief that this is a non-essential upgrade to any existing customer already using the Super Hub 2ac.
There is a slight improvement on the signal strength and you might get this new model for free if you haggle with customer service, but the issues identified make it too big a risk for anyone who needs more than bog-standard broadband.
Gamers and enthusiasts will probably be better off downgrading to the Super Hub 2ac and using it as a modem with a top-of-the-range router.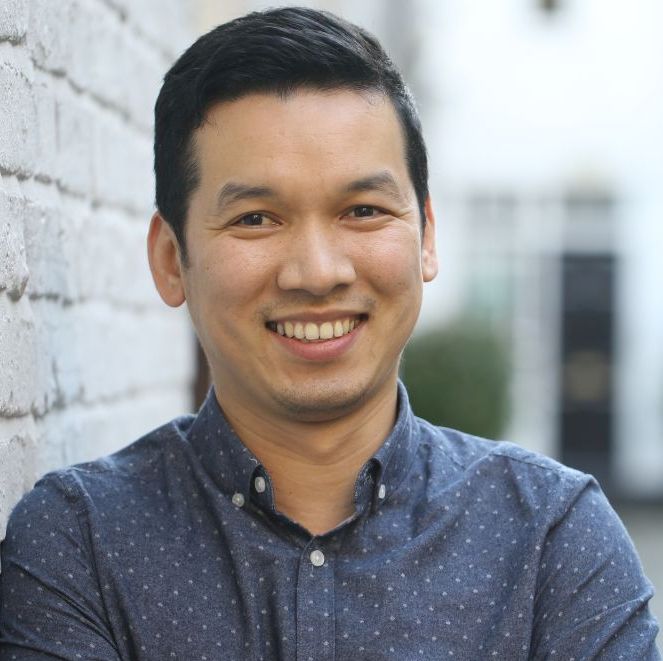 Managing Editor, TechRadar Pro
Désiré has been musing and writing about technology during a career spanning four decades. He dabbled in website builders and web hosting when DHTML and frames were in vogue and started narrating about the impact of technology on society just before the start of the Y2K hysteria at the turn of the last millennium.
What is a hands on review?
Hands on reviews' are a journalist's first impressions of a piece of kit based on spending some time with it. It may be just a few moments, or a few hours. The important thing is we have been able to play with it ourselves and can give you some sense of what it's like to use, even if it's only an embryonic view. For more information, see TechRadar's Reviews Guarantee.