When connected via Thunderbolt, it offers blistering speeds and acceptable performance over USB. However, regardless of that, given the price, unless you have some serious cash to burn, this isn't an impulse purchase.
Pros
+

USB and Thunderbolt connectable

+

Exceptional transfer speeds

+

Tough enclosure
Cons
-

Expensive

-

No USB-A cable

-

Maxes out at 2TB
Why you can trust TechRadar We spend hours testing every product or service we review, so you can be sure you're buying the best. Find out more about how we test.
SanDisk Professional PRO-G40 SSD : Two minute review
Western Digital has divided up the branding of its products into sub-brands, and the SanDisk Professional brand is specifically aimed at supporting customers with specialist needs.
In this grouping are external RAID enclosures, desktop G-DRIVE products and various flash drive readers, along with the subject of interest to us today, external SSDs.
Existing SanDisk customers will be familiar with its Extreme PRO portable drives and how they offer excellent value for money for ordinary users. But the SanDisk Professional PRO-G40 isn't cheap, moving it from something home users might consider into more of a business solution.
There are two aspects to this design that aim to justify its cost over an Extreme series drive, and those are its resilience and its performance.
On picking it up, it's evident that the exterior of the PRO-G40 is much more refined than the Extreme PRO products, which are primarily plastic. The PRO-G40 combines a metal form with a rubberised coating on the underside and sides, delivering up to 4000lb of crush resistance and the ability to survive up to a 3m drop.
It's also IP68 dust/water resistant, which means it can handle getting wet or dusty without it destroying the drive, although we probably wouldn't take it swimming.
SanDisk has high confidence that the rugged enclosure on the PRO-G40 should keep the NAND technology inside safe and demonstrate this with a 5-year limited warranty.
Being rugged is good, but the more significant selling point here is the performance of this external drive, which matches some internal SDD storage.
Exactly how fast it operates is dependent on the speed of the system it is connected to and the connection technology that is used. The PRO-G40 works with both USB and Thunderbolt interfaces, with the fastest transfer speeds achievable with Thunderbolt.
The quoted performance is 2700MB/s reading, and 1900MB/s writes over Thunderbolt (40Gbps), though this drops to closer to 1000MB/s over USB 3.2 Gen 2 (10Gbit).
By using Thunderbolt, it is possible to copy a 50GB file to the PRO-G40 in around 30 seconds if the internal SSD can keep up.
This performance hints that if you only have USB 3.2 Gen 2 ports, then it probably isn't worth the extra expense over a SanDisk Extreme Pro, Crucial X8 or similar. But for those with Thunderbolt 3 or USB 4.0, a significant performance benefit might make it worth the extra investment.
SanDisk Professional PRO-G40 SSD: Price and availability
How much does it cost? From $279.99 / £297.99
When is it out? It is available now
Where can you get it? Widely available from the larger online retailers in most regions.
But even by Thunderbolt-connected SSD standards, this cost is expensive, and those wanting something more affordable with a similar capability should look at the Plugable product range
We've noticed that the price of this drive has been reduced recently, reflecting the reduced cost of NAND modules and high levels of competition in this sector.
Bought directly from the makers, the 1TB and 2TB models are £297.99 and £495.99 in the UK. In the USA, they can be bought for $279.99 and $399.99.
Therefore they are more expensive outside America, by between 20% and 30%.
Prices in the rest of Europe are slightly lower than UK costs, but not by much.
For those curious how the cost is divided between the enclosure and the NVMe drive inside, these drives utilise the SN750 SE SSD. That module costs just $95.99 for the 1TB model.
That makes the PRO-G40 enclosure over $200, assuming the retail cost of the module inside, a price that SanDisk almost certainly doesn't pay internally.
This reveals that this is an overpriced product even with the recent cost reductions, as it is twice the price of a good USB 3.2 Gen 2 design, like the Crucial X8, for the same capacity of storage.
SanDisk Professional PRO-G40 SSD: Design
Tough enclosure
No carry case
Lacks USB-A adapter
As external SSDs go, the PRO-G40 might not be the smallest one we've looked at, but it feels remarkably sturdy. And, although we never drove a vehicle over ours, it can probably withstand the 4000lb of crush weight that SanDisk claims for it.
The rubberised TPU used on the sides and back of the drive helps prevent it from scratching other hardware if it is placed in the same bag, like one used for a laptop.
That's a good thing because out of the box, even at this price, SanDisk doesn't include a pouch for the drive and USB-C cable. An omission that third-party case makers are probably already working to address.
The other item that is missing, and really should have been included, is a USB-C to USB-A cable.
What you get with this drive is a short 20 cm cable that works for both Thunderbolt and USB 3.2 Gen 2 connection, but no means to connect the drive to a USB-A, only USB-C ports.
These adapters aren't expensive. Crucial includes one for free with the X8, and the PRO-G40 box doesn't include one is unfortunate.
We didn't try to open our review hardware, but there are four visible screws on the top that might help open it for those willing to void their 5-year warranty and negate the dust and water resistance of this device.
SanDisk Professional PRO-G40 SSD: Features
Only 1TB and 2TB options
No hardware Encryption
Apple Pre-formatted
The most significant flaw of the SanDisk Professional PRO-G40 is that the biggest capacity available is only 2TB. Whereas the SanDisk Extreme series drives come with 500GB and 4TB options, the PRO-G40 is either 1TB or 2TB.
The issue here is that the designers of the PRO-G40 evidently decided that the NVMe inside would be the SN750 SE, and that doesn't come in 4TB.
A quick scan through the Western Digital range of retail SSDs reveals that the biggest NVMe drives they make are 2TB, with the one exception being the WD Black SN850X.
Crucial, Sabrent, Corsair, Seagate and others make multiple M.2 4TB designs, but more confusingly, SanDisk has 4TB SSDs in its SanDisk Extreme Portable SSD V2 range.
Not sure how the PRO-G40 only gets a maximum of 2TB, but that's what it got.
The performance of external storage is dictated by the bandwidth of the NAND modules onboard and the controller/bridge chip configuration.
In this design, the bridge chip is an Intel Titan Ridge chip, the JHL7440 Thunderbolt 3 controller that first appeared in 2018, designed for PCIe Gen 3 operations.
But that silicon doesn't handle USB, so a secondary Asmedia ASM2362 is used for a PCI Express(downstream port) to USB3.1(UFP) bridge.
The maximum speed of the JHL7440 is 40Gbps over Thunderbolt, and the Asmedia ASM2362 can shift 10Gbit/s over USB.
For those purchasing the PRO-G40 for their Apple Mac, all they need to do is take it out of the box and connect it to an Apple-branded computer, as the drive is pre-formatted with APFS.
Microsoft Windows users will discover that the drive doesn't appear if they connect it, sadly.
They will need the technical knowledge and confidence to use the Windows management console to delete the existing partition and create a new NTFS or exFAT volume for it to work.
This choice seems odd since other drive makers deliver drives with a dual boot model that allows both Apple and PC owners to get a drive configured without needing specialist knowledge.
SanDisk includes no software of any kind for this drive on the device and seems to have assumed that it will be used exclusively with Apple Time Machine on that brand of device.
It's also worth noting that the SN750 SE drive that is used here doesn't support hardware encryption. While it is possible to use with software encryption, like Microsoft BitLocker, this doesn't offer the same level of protection that hardware-encrypted storage has.
SanDisk Professional PRO-G40 SSD: Performance
High speeds on Thunderbolt
Good speeds on USB
It's interesting to note that when we first saw the PRO-G40, we only tested it on a PC with Thunderbolt 3 interface, and we got good but not exceptional performance.
We've reviewed several external SSDs that support either Thunderbolt or USB 3.2 Gen 2x2, and the increase in bandwidth that these interfaces offer has a dramatic impact on the speeds of reading and writing.
On the Thunderbolt 3 PC, the speeds topped out at around 2,770MB/s reads with 2,570 MB/s writes, and under USB-C, those numbers dropped to around 1,000MB/s in both directions.
That's better than the 2700MB/s reading and 1900MB/s that SanDisk quotes, but it isn't as quick as this drive can go.
Plugging it into a recent Lenovo ThinkPad Z16 Gen 1 laptop, with its USB 4.0 ports that are backwards compatible with Thunderbolt 3, it received a significant speed boost.
Over this interface, the PRO-G40 managed over 3,150MB/s reads and 2,700MB/s writes using the 2TB model.
That makes the PRO-G40 the fastest external Thunderbolt drive we've tested recently by some margin. The only drive we've seen that is close to this is the OWC Envoy Pro FX, and that costs even more than the PRO-G40.
Over USB, the best performance we attained was around 1,000MB/s for both reading and writing, but that's the interface, not the drive.
The speed of this drive over Thunderbolt might justify the cost in some quarters if they have Thunderbolt or USB 4.0. But for users with only USB 3.2 Gen 2, there are cheaper choices that can match the physical resilience and USB performance for a substantially smaller outlay.
If you want the very fastest Thunderbolt external SSD, then the PRO-G40 is probably wearing that crown for now.
But the maximum capacity is only 2TB, and the exorbitant cost compared with comparable USB devices like the Corsair X8 or other SanDisk options make it a little less compelling.
SanDisk Professional PRO-G40 SSD: Report card
Swipe to scroll horizontally
| | | |
| --- | --- | --- |
| Value | Expensive for the maximum amount of space | 3 / 5 |
| Design | Elegant design that won't damage your laptop in the same bag | 4 / 5 |
| Features | USB and Thunderbolt connectivity, but no support for USB-A legacy ports. | 4 / 5 |
| Performance | Blindingly faster over Thunderbolt | 5 / 5 |
| Total | Expensive but possibly worth if for those who live by the time-is-money mantra | 4 / 5 |
Should you buy a SanDisk Professional PRO-G40 SSD?
Buy it if...
You use Thunderbolt
Without Thunderbolt or USB 4.0 the PRO-G40 is relegated to being an excessively expensive external drive with limited capacity. But with Thunderbolt, it flies!
You work outdoors
The IP68 rating of this unit does offer some protection against dust and water, but we wouldn't be tempted to find out where the limit is for getting it wet.
Time is money
The performance of this drive allows files to move between the host system and the drive very rapidly, helping you catch that flight or be home that little bit earlier.
Don't buy it if...
Cost is an issue
If the budget is tight, then the PRO-G40 probably isn't the best choice. Accepting slower reading and writing speed could net the same amount of space for less than half of what SanDisk is asking for this.
You use USB-C or USB-A
Without Thunderbolt, it is extremely difficult to justify the high cost of this drive, as the speed won't be much different from a Crucial X8 or SanDisk Extreme Portable SSD V2. And, without an adapter, you can't connect it to a legacy USB-A port.
2TB isn't enough space
Depending on the internal storage of the computer you are backing up or the amount of data you need to store, 2TB might not be enough. SanDisk offers 4TB on the SanDisk Extreme Portable SSD V2, but not on this drive.
Also consider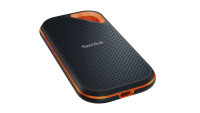 SanDisk Extreme Pro V2 1TB external portable SSD
A faster version of the Extreme Pro with a USB 3.2 Gen2x2 interface can achieve read and write speeds of around 1,000MB/s. It's lightweight, relatively robust and a highly affordable option.
Check out our SanDisk Extreme Pro V2 review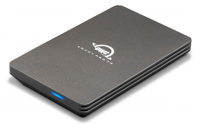 OWC Envoy Pro FX Portable SSD
Another expensive Thunderbolt drive, this time finely engineered by OWC. It has the same maximum 2TB capacity as the PRO-G40, but the NVMe drive inside supports hardware encryption. Something the PRO-G40 doesn't offer.
Check out our OWC Envoy Pro FX Portable SSD review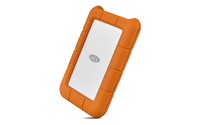 LaCie Rugged USB-C
A high-quality design from a reputable source, the LaCie rugged USB-C drive has decent performance for a conventional drive and comes in a range of capacities up to 5TB.
It's cheap compared to external SSDs, but it supports USB-C and Thunderbolt. And, like the PRO-G40, it doesn't come with a USB-A adapter or cable, but LaCie sells one.
Check out our LaCie Rugged USB-C review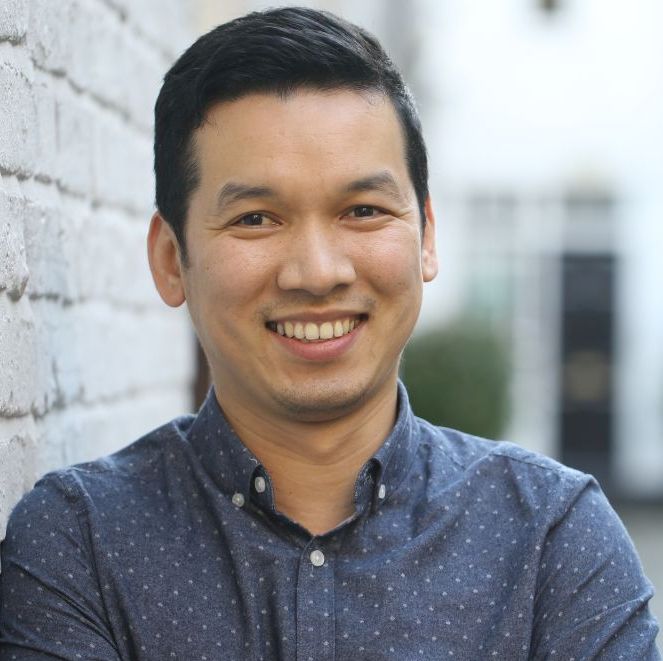 Managing Editor, TechRadar Pro
Désiré has been musing and writing about technology during a career spanning four decades. He dabbled in website builders and web hosting when DHTML and frames were in vogue and started narrating about the impact of technology on society just before the start of the Y2K hysteria at the turn of the last millennium.