The inside of the world's largest spherical screen is jaw-dropping — but wait till you see how the Las Vegas Sphere looks on the outside (now with Live Stream)
At 54,000 square meters, this is the largest display on the planet - and of course it's in Las Vegas
Las Vegas' latest flagship concert venue, a $2.3 billion gigantic sphere, played host to U2 in its first outing on September 29, and social media was quickly ablaze with clips from the event – especially from inside the sphere.
Inside the 112-meter-tall and 157-meter-wide space is a high-resolution LED screen that wraps halfway around the auditorium, with an even larger display encircling its exterior. At 54,000 square meters, this makes it the largest display on earth, and absolutely incomparable to the best displays you might buy for your home.
The Sphere at the Venetian is one of the most hi-tech venues in the world and serves its up-to 18,600-strong audience with high speed Wi-Fi and haptic technology fitted into each seat. This comes alongside spatial audio system based on the X1 speaker module by Holoplot, with 1,600 placed across the venue using beamforming and wave field synthesis to create dazzling 4D effects.
Tickets to the Darren Aronofsky's Postcard From Earth, the current ongoing event that talks about "a sci-fi journey deep into our future as our descendants reflect on our shared home", start from $49.
The largest LED display on the planet
But its interior 16K display (16000 x 16000 pixels - 256 million pixels in all), made by SACO Technologies – a specialist in LED video displays and lighting – was the real star; it is the highest resolution LED screen on Earth. The interior display measures 15,000 square-meters and has 1.2 million light modules each divided into 48 LED diodes. Each one is capable of displaying 256 million different colors.
Alongside its newfound prominence as a concert venue, the Sphere is also in use in virtual production and postproduction settings thanks to the Sphere Studios venture.
The company collaborates with filmmakers and other artists to create content for the Las Vegas sphere – including many of the visuals that have been dazzling – and terrifying – many across Las Vegas.
On one end of the spectrum, we've seen fantastical visualizations of the Earth, the moon and Mars, among other visualizations as compiled by BBC News. This has also descended into rather more disturbing territory, however, with a gigantic eyeball, for example, spotted on show. This was described by one nearby driver as "messed up", according to social media clips.
More from TechRadar Pro
Are you a pro? Subscribe to our newsletter
Sign up to the TechRadar Pro newsletter to get all the top news, opinion, features and guidance your business needs to succeed!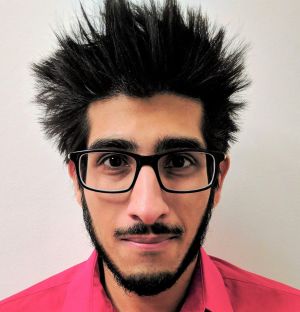 Keumars Afifi-Sabet is the Features Editor for ITPro, CloudPro and ChannelPro. He oversees the commissioning and publication of in-depth and long-form features, including case studies and op-eds, across a breadth of topics in the B2B technology space. He also contributes to a vareity of other publications including The Week Digital and TechRadar Pro. Keumars joined ITPro as a staff writer in 2018, and has expertise in a variety of areas including AI, cyber security, cloud computing and digital transformation, as well as public policy and legislation.