Safeguard documents in the face of unpredictable weather
What documents you need to hand should the worst happen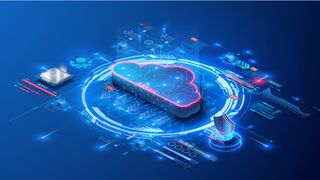 (Image credit: Shutterstock/ZinetroN)
Extreme weather conditions are a recurring challenge for the UK, with some of these events - like Storm Babet - leaving devastation in their wake. Depending on the nature of the disaster and its speed, communities may have only days, hours or even moments to evacuate, leading to potentially life-altering consequences. With this in mind, events such as these serve as a timely reminder for individuals and families to establish plans and protective measures, not only for themselves, but also for their valuable assets, including crucial documents. To assist in this endeavor, here is a list of the most vital files to have stored securely, ready for action in the event of an emergency or natural disaster.
Household identification
One of the most critical steps in disaster preparedness is safeguarding your household's identification documents. These papers are indispensable for various reasons. For instance, photo IDs are crucial for verifying the identity of household members in case of damage to the property or injury to a resident. Birth certificates can play a pivotal role in maintaining or re-establishing contact with displaced family members, while national insurance cards may be necessary to apply for disaster assistance. Additionally, it's wise to protect documents such as military service information and pet ID tags.
Uploading copies of these essential documents, which contain highly sensitive information, to a secure digital vault ensures you have protected backups available should the physical documents be damaged or destroyed during a disaster.
CEO & Co-Founder of Keeper Security.
Financial and legal documentation
Disasters can create considerable chaos, making it easy to lose track of financial and legal obligations in the process. Safeguarding essential documents is paramount. Housing payments are vital for identifying financial records and potential loans, while insurance policies are crucial for re-establishing financial stability. Moreover, evidence of various sources of income may be required to maintain payments, while credit and tax statements provide essential contact information for financial and legal providers when applying for disaster assistance.
Medical information
In the unfortunate event of a natural disaster causing injuries to you or a family member, safeguarding essential medical records becomes critical. Households should consider storing physician information in case medical care is needed. Copies of health insurance information and medical cards are vital to ensure ongoing care for specific conditions that require it, along with immunization records and medication information. These documents can inform medical assistance teams, if necessary, or fulfil work and school requirements. Storing digital copies of vital medical records safely in a fully encrypted vault with secure sharing capabilities allows you to grant trusted friends and family emergency access to these documents in the event of injury, illness or loss of life.

Insurance information
Unpredictable damage to your home can be life-altering and potentially displace your family indefinitely. To ensure that your home and its contents are protected, it's crucial to keep records of all home, wind and flood insurance policies. This will help ensure that necessary financial resources can be provided quickly and seamlessly if you need to repair, replace or rebuild what is damaged or lost.
Household contact information
Finally, it's vital to maintain records of your household's core institutions that handle the most critical information and care. These can include banks, insurance agents, health professionals, service providers and places of worship.
Using an encrypted password manager is a simple and highly secure way to store digital copies of all the information you may need in the event of a disaster, so they can be quickly accessed by yourself or a trusted third party should the worst happen. Having such information protected in a digital vault empowers individuals across the UK to ready themselves for potential emergencies or natural disasters. While these events are inherently unpredictable and often unavoidable, one thing you can control is your access to essential documents during times of crisis. Safeguarding your documents today can make all the difference in tomorrow's uncertain world.
Are you a pro? Subscribe to our newsletter
Sign up to the TechRadar Pro newsletter to get all the top news, opinion, features and guidance your business needs to succeed!
Darren Guccione is CEO & Co-Founder of Keeper Security.