Quantum computers are fast becoming cheaper and smaller — and they could be coming to a data center near you very soon
IonQ's latest quantum computers can be deployed in enterprise and government data centers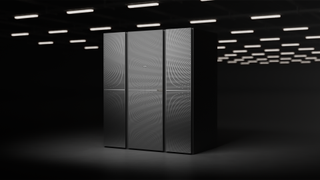 (Image credit: IonQ)
IonQ claims we're closer to widespread enterprise quantum computing deployment as it lifted the lid on two rack-mounted models that can be deployed on-premises.
The startup has built the fourth-generation #AQ35 IonQ Forte Enterprise and fifth-generation #AQ64 IonQ Tempo, both of which are designed to be deployed in enterprise and government data centers. It's also said it is deploying two quantum computers to the US Air Force.
While revealing these two models, IonQ co-founder and CTO Jungsang Kim said quantum computers are already in use by enterprises to churn through machine learning workloads. This, he added, suggests we're much closer to readily available and affordable machines.
Priming enterprises for a quantum future
"We believe in the enterprise-grade quantum computing, which is where it can be something of value for enterprises, can happen in the next few years as we build powerful enough quantum computers that can actually do things that classical computers will have a challenge of doing," Kim said, according to Fierce Electronics.
Mass deployment of cheaper and accessible quantum computers is still said to be many years away – with some scientists claiming it's as much as ten years, according to our sister site ITPro. But there are reasons to believe systems will be deployed much sooner, with industry players keen to shorten that time-to-market.
IonQ first announced its Forte quantum computer in 2022, and made it available through the cloud this year. This on-premise iteration will be available from 2024. The Forte system is housed in eight 48U rackmount cabinets and is 40% smaller than its predecessor, while also boasting 64 times more processing power.
The Tempo model, meanwhile, will be available in 2025. This model, IonQ claims, can exceed what we can simulate with classical computers and GPUs, while its computational space is also 536 million times larger than Forte.
Despite the impressive nature of these machines, IonQ CEO Peter Chapman also conceded the company is working to bring down the cost of its quantum computers. The company didn't reveal pricing information for either new model.
More from TechRadar Pro
Are you a pro? Subscribe to our newsletter
Sign up to the TechRadar Pro newsletter to get all the top news, opinion, features and guidance your business needs to succeed!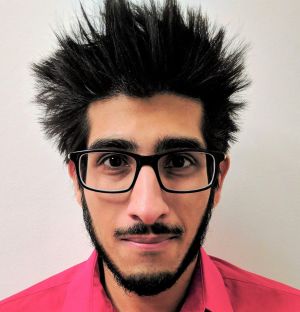 Keumars Afifi-Sabet is the Features Editor for ITPro, CloudPro and ChannelPro. He oversees the commissioning and publication of in-depth and long-form features, including case studies and op-eds, across a breadth of topics in the B2B technology space. He also contributes to a vareity of other publications including The Week Digital and TechRadar Pro. Keumars joined ITPro as a staff writer in 2018, and has expertise in a variety of areas including AI, cyber security, cloud computing and digital transformation, as well as public policy and legislation.