I needed a brand new password manager: here are the 5 I considered and the one I ended up using
A password manager is crucial - so here are some of the best ones that I've tried, and which one now protects my all-important passwords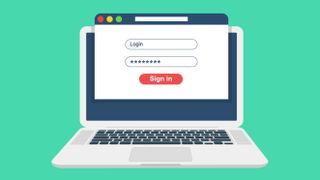 (Image credit: Shutterstock)
PASSWORD MANAGER- QUICK MENU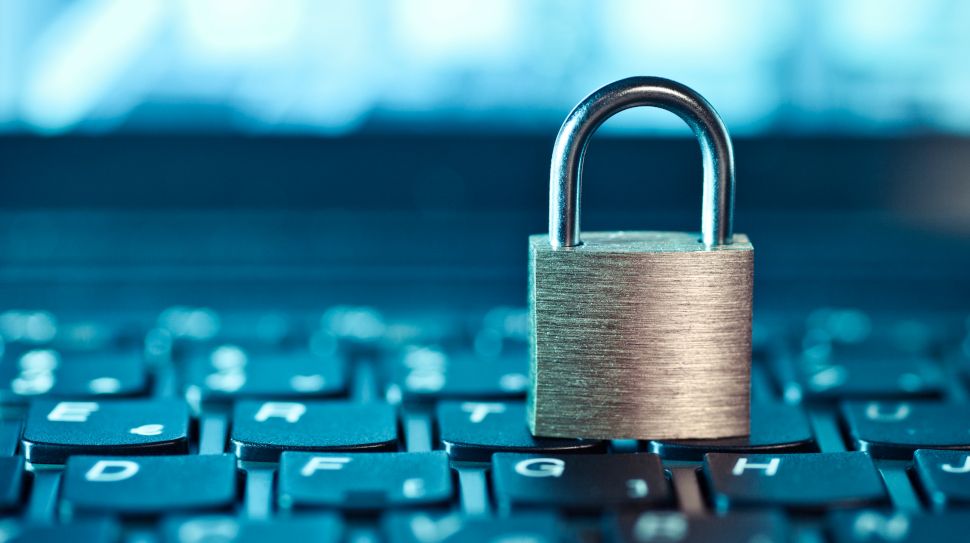 I've been living and working on the world wide web for years and I've seen it become progressively more crucial and less safe – so it's never been so important to find a trustworthy password partner.
But after a couple of near misses with hacking attempts, I've decided that my security needs to be more – well, secure. Which means I need a brand new password manager.
And while plenty of free products out there do a reasonable job, if you want to benefit from more robust security, a broader array of features and more sharing and multi-device choices, you will have to opt for a paid service.
I've tried out five password managers to try and figure out which one works the best for me – and if you read on, you'll discover that I did come to a firm conclusion about my favorite password manager right now.
But the five I tried all have plenty to recommend them, and if you're unsure about which product you need, I recommend reading through our best password managers 2023 roundup, too.
Maximum security

Dashlane
I thought starting with one of the big guns would be a good place to start, especially as I'm unfamiliar with many of the other password managers out there.
Dashlane's security was immediately impressive. Multi-factor authentication, dark web monitoring in the premium option, a VPN and secure document storage all ensure your data will be safe. Everything's encrypted, and fast alerts for password breaches keep you protected.
I liked Dashlane for its other features, too. I haven't just tried storing passwords here; I've also used it for addresses and contact details. It's even got a bit of cloud storage space for secure file storage.
I wasn't entirely impressed. I wish Dashlane's support could be more extensive – the live chat has limited hours and there are no phonelines. I want more than that if something has gone wrong with my passwords.
At $5 for a personal plan that supports ten people or $3.33 for a personal plan, Dashlane offers good value, even if you have to pay annually rather than monthly. It's a strong start in my search for my next password manager.
Flexibility

LogMeOnce
When I've tried password managers in the past I've been tripped up by having to remember a master password – I'm forgetful and sometimes that's even a bit too much.
I was intrigued by LogMeOnce because it circumvents that potential pitfall. I used facial and fingerprint recognition on my phone and a PIN on my laptop to log in and it worked flawlessly – and with encryption and multi-factor authentication I was still confident that my passwords would be protected.
I found options to protect different passwords with different kinds of protection, which I found useful for locking away the really important stuff, and LogMeOnce also has decent cross-platform support so I found it easy to use across all my devices.
Downfalls? A couple. Its lack of phone support remains a bugbear, and while I use Chrome, the lack of support outside of big-name browsers might irritate people who use alternatives. I found the interface pretty dated and cluttered, too.
Pay monthly and LogMeOnce costs $4.99 for a family plan and $3.25 for the Ultimate Personal option, which is good value – even if that interface and lack of phone support both dissuade me.
A heavyweight option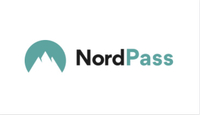 NordPass
Nord is one of those names that I always see being discussed when it comes to security apps and software, so trying NordPass was a no-brainer.
I quickly felt like my decision had been vindicated. It supports every kind of browser you can imagine, it gives you unlimited password storage space, and because I tried a paid option I could log in to multiple devices at once – handy for working across a few different machines.
Its module for detecting weak or reused passwords worked quickly and warned me about using the same old phrases. Its feature set is enviable, with passwordless authentication, encryption, and MFA, and it easily saved notes, credit card details and more. It even let me easily and securely share passwords with family.
There's very little that NordPass can't do. Its lack of phone support still grates but that's not unique to NordPass and the sheer breadth of features on offer goes some way to making up for that.
Its pricing is great, too. Pay for one year and the family and premium products $89.99/£73.35 and $44.85/£35.85 annually, which is already reasonable, and if you opt for a two-year deal the value improves. This is an impressive, affordable and robust option.
Family protection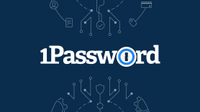 1Password
The thing with my password manager quest is that it's not just for me: I want something that my whole family can use. So it made sense to try 1Password.
The family plan caters for five people – so it's enough for my needs – and it keeps all sorts of data safe, from passwords and credit card information to medical records and notes. Multi-factor authentication and encryption lock everything down, and I was impressed by the 1Password interface – it's the most straightforward and easily navigable of any I've tried here.
1Password tells me if websites offer authentication or secure HTTP, and keylogging and phishing protection means that even the naïve members of the family are protected from online nasties.
I didn't spot any options for not using master passwords, so that's something I'll have to remember – but that's a small price to pay for family security. And with family and individual pricing at $4.99 and $2.99 per month, the actual price is decent too – mid-range among my chosen products.
Mobile option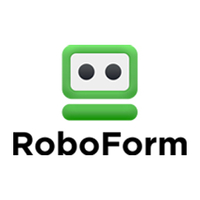 RoboForm
Most of the managers I've tried are primarily desktop or browser-based. And that's fine for my day-to-day working life. But I decided to try RoboForm and see if a mobile-first password manager would suit me better.
It made a good start, with fast, slick and effective Android and iOS apps both available, and it still has all of the options I'd come to expect for working in desktop browsers too.
Its authentication methods make mobile and desktop logins simple and secure and RoboForm impressed with passkeys – so I could log in to websites across multiple devices without relying on my passwords at all. It's like autofill but even better.
Weak password alerts, secure backups, multi-factor authentication and encryption tick all the boxes, and RoboForm consistently had the best mobile apps out of any of the services I tried.
Buy an annual package and you'll pay the equivalent of $3.99 or $1.99 per month for the Family and Premium products. That's a little cheaper than several of other options I tried.
Final verdict
I needed a brand new password manager: here's why I went with Nordpass
I was pleased after trying the five different password managers here – they may have differences and quirks when it comes to their features, but they're all great, with secure storage, a broad array of platforms supported and decent pricing.
In the end, though, I've gone with Nordpass. It offers great value – especially if you sign up for more than one year – and its feature set and security options can't be beaten. I even managed to sign up by using this offer, which made it even better value.
The other options I've talked about here are all impressive, though, and so you may find they suit you. If that is the case, don't forget to check their respective websites for deals and discounts – most providers have very frequent sales. That's crucial right now when the cost of living and inflation are both rising.
NordPass may be my password manager of choice, but I walk away feeling gratified that there are so many good options around. When we all store more online and need better protection than ever, that's crucial – regardless of the product you use.
Are you a pro? Subscribe to our newsletter
Sign up to the TechRadar Pro newsletter to get all the top news, opinion, features and guidance your business needs to succeed!
Mike has worked as a technology journalist for more than a decade and has written for most of the UK's big technology titles alongside numerous global outlets. He loves PCs, laptops and any new hardware, and covers everything from the latest business trends to high-end gaming gear.