Best network capacity planning tool of 2023
Identify equipment that needs improving or replacing
Information technology (IT) is an inseparable part of every organization. Every business must now deal with digitization in one way or the other.
Best network capacity planning tool: quick menu
The best network capacity planning tool of 2023 in full:
1. Best overall
2. Best for affordability
3. Best for ease of use
4. Best for performance
5. Best for large enterprises
6. Best xxx
7. Best xxx
8. Best xxx
9. Best xxx
10. FAQs
11. How we test
Managing IT infrastructure can be challenging, as you have to keep up with servers, workstations, routers, switches, and a lot of other equipment that enable your company to function. IT infrastructure management tools make things easier, and network capacity planning is one of its subsets.
Network capacity planning deals with assessing your network to identify any issues that could slow down its performance or cause other problems. It allows you to identify any equipment that needs improving or replacing. Essentially, it gives you deep insights into your networking infrastructure to ensure it remains robust.
There are many network capacity planning tools, and it can be challenging to pick a suitable one. We ran rigorous tests on many tools and selected the five best ones. We narrowed our list based on important factors including pricing, customer support, features, ease of use, etc.
The tools we selected have their respective pros and cons, which we'll explain. But overall, they are the best available network capacity planning tools.
We've also listed the best IT infrastructure management service.
Get in touch
---
The best network capacity planning tools of 2023 in full:
Best overall
1. SolarWinds Network Performance Monitor (NPM)
Best overall
Reasons to buy
+
Effective monitoring
+
Custom reports
+
User-friendly interface
Reasons to avoid
-
Difficult to update
-
Expensive
SolarWinds is a well-known IT management software vendor. It offers a tool that helps you monitor the performance of your networks and identify any issues that need to be fixed. This tool is aptly named Network Performance Monitor (NPM).
You can use the Device Scanner to automatically discover any device connected to your network and map the relationship between the various devices. This feature helps you to identify and eliminate any intruding device.
You can use the Diagnostic tool to test your network frequently and ensure it functions as needed. You can quickly identify and troubleshoot any fault with this tool. If identified, the platform tries to help you fix the issue.
This tool is suitable if you work with different networking equipment providers. It has integrations with many popular providers, so you can easily monitor your devices on each network.
SolarWinds is a very effective tool for monitoring your network performance and capacity. It has a user-friendly interface that makes it easy to navigate. The main drawback is that SolarWinds NPM is expensive, especially for large organizations.
Best for affordability
2. ManageEngine OpManager Plus
Best for affordability
Reasons to buy
+
Excellent customer support
+
Relatively affordable
+
User-friendly interface
Reasons to avoid
-
Reporting needs improvement
-
Limited third-party integrations
ManageEngine is an IT management software suite offered by Zoho, an Indian company. OpManager Plus is a network monitoring tool offered under ManageEngine. This tool effectively monitors every asset connected to an enterprise network, including servers, PCs, switch ports, IP addresses, etc. It makes it easy to manage your network and bandwidth configurations. You can set firewall rules, collect logs, and track the usage of different applications.
OpManager Plus gives you deep visibility into your network performance. You can track dozens of performance metrics for your servers, including CPU, memory, availability, health, etc. This platform works with many servers like Dell, HP, VMware, Nutanix, etc.
You can analyze bandwidth performance and optimize traffic patterns with this tool. It makes it easy to identify any potential sources of trouble and fix them because they cause serious problems.
Pricing for this tool starts from $245 for 10 devices. It requires a one-time fee, unlike many rivals that demand recurring subscriptions. The one-time fee makes OpManager Plus a more cost-effective option. Yet, note that you'll need to pay annual fees for ongoing maintenance and support.
Best for ease of use
3. Flowmon
Best for ease of use
Reasons to buy
+
Useful for network forensics
+
Intuitive interface
+
Easy to set up
Reasons to avoid
-
Slow performance
-
Relatively expensive
Flowmon is a popular network performance monitoring tool offered by Progress Software, an American company. This tool is useful for visualizing your network traffic and identifying any issues before they cause problems. It monitors your network thoroughly to detect any unknown threats or intruders trying to break into it.
In case you discover any threats, Flowmon is a valuable forensics tool. It can analyze malicious activities and identify their root causes. This platform incorporates artificial intelligence and machine learning techniques in its root cause analysis.
Flowmon gives you deep visibility into your networking environment, whether cloud-based or on-premise. It gives insights into your network performance so that you can identify which parts need upgrades or replacement.
Flowmon is known for having a very intuitive interface. It's easy to set up and configure. The minimal and uncluttered interface makes navigating the platform easy.
This tool has no standard pricing, so you must contact the sales team for a quote. The good thing is that there's a 30-day free trial period to test the features before making your final decision.
Best for performance
4. Nagios XI
Best for performance
Reasons to buy
+
Free trial available
+
Robust features and performance
+
SMS/email alerts
Nagios XI is a powerful network monitoring and analytics tool. Most similar tools use the Simple Network Management Protocol (SNMP) protocol to monitor enterprise networks, but Nagios XI is different. It uses a custom monitoring engine to communicate with devices and get reports.
Nagios XI's monitoring engine delivers robust performance. It monitors networks rigorously and works very well even as your infrastructure scales. This tool collects important metrics for all your networking components and delivers them to you in a central dashboard. This central dashboard gives you a bird eye's view of your network and makes it easier to detect anomalies.
Nagios XI offers a web-based interface for administrators to control and manage network configurations. However, the interface is pretty complex to use and understand. You'll need some time to get used to it.
The insights Nagios XI provides enable enterprises to plan for upgrades seamlessly. Users can access network capacity planning graphs to aid this process.
Best for large enterprises
5. Paessler PRTG Network Monitor
Best for large enterprises
Reasons to buy
+
Scalable
+
Easy to set up
+
Excellent customer support
Paessler AG is a German software company. It offers an advanced network monitoring tool under its PRTG software suite. This tool gives you great visibility into your networking infrastructure from a central hub. You can monitor every asset under your IT or Internet of Things (IoT) infrastructure.
This tool provides automated network discovery, so you can get an accurate list of all your devices connected to your network and detect any intruder. You can generate dependency maps to visualize the interconnections between every device on your network. You can customize your dashboard to see just the metrics you want.
Paessler PRTG gives you valuable performance insights to help you plan your network capacity and optimize it to work as swiftly as possible. You can receive automated alerts (via SMS, email, or push) whenever a specific networking component is down. You can generate detailed reports to present to external stakeholders and auditors.
Paessler PRTG is an expensive tool, with pricing starting from $1,899 for each server license. The high price makes it ideal only for large enterprises.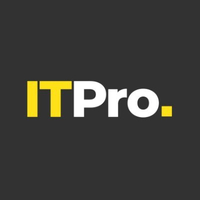 Get the ITPro Newsletter
A daily dose of IT news, reviews, features and insights, straight to your inbox! Sign up for free.
FAQs
How to choose a network capacity planning tool
Why you can trust TechRadar We spend hours testing every product or service we review, so you can be sure you're buying the best. Find out more about how we test.
Cost
Cost is the first consideration when choosing a network capacity planning tool. You must choose a tool that you can afford in the long term to avoid any problems. Different network capacity planning tools have different prices. Some are relatively affordable while some are very expensive, so ensure you get an accurate estimate before making a choice.
Always read the fine print to see if there are any hidden costs. Check if there's a free trial so that you can test the features before making a final decision.
Ease of use
Your network capacity planning platform should have an intuitive interface that's easy to navigate. Preferably, it should have a mobile app to allow you to monitor your network on the go.
Any tool that's difficult to use will frustrate your IT staff and can cause serious configuration mistakes.
Customer support
You should have access to adequate support resources in case things go wrong. For instance, you should be able to contact a human support representative when you need. Your tool should also have detailed documentation to help you solve issues yourself.
Essential features of a network capacity planning tool
1. Automated discovery
Network capacity planning tools should enable you to automatically discover any device connected to your enterprise network. You should be able to identify every workstation, server, router, switch, or any other equipment. This way, you can easily discover any intruders and take action.
2. Predictive analysis
The tool should be able to analyze your network usage and predict the required capacity to function at specific times. Many network capacity planning tools now incorporate artificial intelligence and machine learning to make their analysis more accurate, and it helps you keep optimal network capacity.
3. Alerts
You should be able to receive alerts on an external communication platform when things go wrong. The alert can come by SMS, email, or any other factor. You can set specific triggers for an alert, e.g., when a server or router is down.
4. Mobile app
Almost every working person owns a smartphone because of the convenience it offers. Your network capacity planning tool should offer a mobile app to enable you to monitor performance metrics on the go. A mobile app makes it easy to study your network and also receive alerts when issues arise.
Are you a pro? Subscribe to our newsletter
Sign up to the TechRadar Pro newsletter to get all the top news, opinion, features and guidance your business needs to succeed!
Stefan has always been a lover of tech. He graduated with an MSc in geological engineering but soon discovered he had a knack for writing instead. So he decided to combine his newfound and life-long passions to become a technology writer. As a freelance content writer, Stefan can break down complex technological topics, making them easily digestible for the lay audience.