Best AI chatbot for business of 2023
An innovative customer support solution for businesses
Best AI chatbot for business: quick menu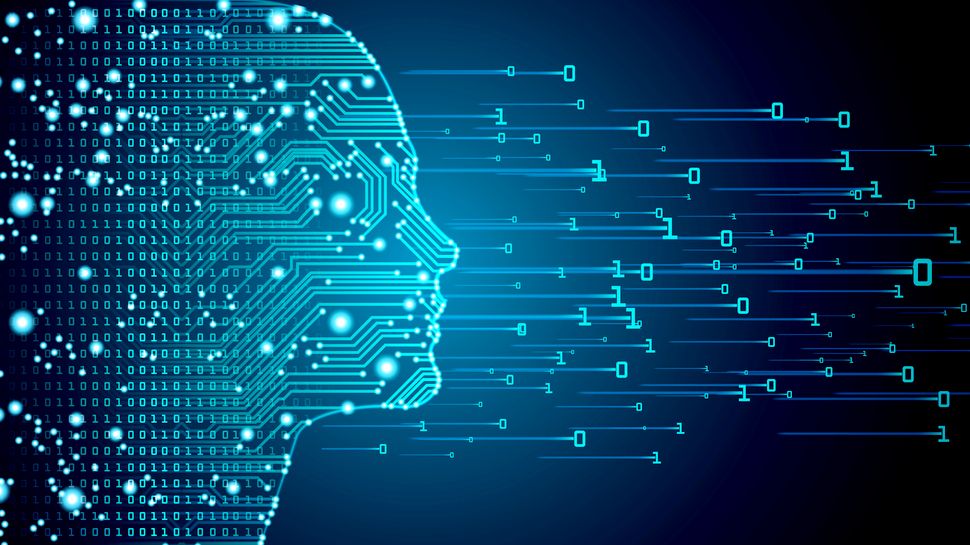 1. Best for advanced features
2. Best for social media
3. Best for ease of use
4. Best for customer support
5. Best for WhatsApp
6. AQs
7. How we test
Artificial intelligence is one of the greatest technological developments of this century. You may have heard of ChatGPT, the famous artificial intelligence chatbot developed by OpenAI, an American software company. ChatGPT was released in November 2022 and amassed millions of users in a short while. It's arguably the most famous AI product, but many chatbots have existed before it, including those built for businesses.
AI chatbots are an innovative customer support solution for businesses. They don't replace human support but instead, help solve simple issues, while human support representatives focus on the more complex issues.
There are many AI chatbot platforms you can adopt for your business. These platforms take away the stress involved in setting up your chatbot to interact with customers. They take care of the complex technical aspects of running a chatbot, while you focus on the simpler things. They save a lot of money compared to hiring developers to train and build your own chatbot.
We tested different AI chatbot platforms to identify the best ones for businesses. We considered essential factors including speed, scalability, third-party integrations, and ease of use. They each have their pros and cons but, overall, are the best chatbots you can adopt for your business.
We also listed the best live chat software.
Get in touch
---
The best AI chatbot for business of 2023 in full:
Why you can trust TechRadar We spend hours testing every product or service we review, so you can be sure you're buying the best. Find out more about how we test.
Best for advanced features
1. Kore.ai
Best for advanced features
Reasons to buy
+
Sophisticated features
+
Extensive third-party integrations
Kore.ai is a popular conversational AI platform. It gives businesses a platform to build advanced chatbots to interact with customers. The Kore.ai bot builder lets you build chatbots via a graphical user interface instead of codes that only people with advanced technical skills can understand.
You can build your custom virtual assistant via a drag-and-drop interface as if you're using a website builder. Kore.ai has a built-in conversation designer that enables your chatbot to mimic human-like tones. It generates automated replies based on previous conversations, and you can make final tweaks before deploying the chatbot. During development, you can always test your chatbot via a mock screen to see how it'll work with end users.
You can brand your virtual assistant to make it look professional. You can add your logos and images and change the design to fit the colors of your brand.
A drawback of using this platform is its high costs. It starts at 20 cents per conversation, plus 10 cents per conversation for pre-built apps, and 4 cents per minute for voice automation. This can add up to a significant amount if you have many customers that'll need support at some point.
Best for social media
2. Chatfuel
Best for social media integration
Reasons to buy
+
Affordable
+
Integrates well with WhatsApp, Facebook, or Instagram
Chatfuel is an AI chatbot platform with a simple proposition; build bots to interact with customers and embed them on your website or social media pages. The platform gives you a collection of pre-built chatbot templates that you can use as the foundation for yours. You can find templates across different categories; real estate, restaurant, e-commerce, healthcare, beauty, etc.
You can pick any template and edit it to fit your tastes. If you have the time and skills, you're free to create your own chatbot from scratch on Chatfuel.
Chatfuel lets you create chatbots via a graphical user interface instead of codes. You can define keywords for questions you expect your customer to ask and provide automated answers. If your bot notices the keywords, then it'll reply just the way you instructed it to. If the bot doesn't understand the question, it can forward the message to a human to take it further.
After creating a Chatfuel bot, you can embed it on your website. Alternatively, you can connect it to your Facebook, Instagram, and WhatsApp business pages, and customers can interact with the bot on these platforms.
Chatfuel is relatively affordable, with plans starting from $15 per month for 500 conversations.
Best for ease of use
3. Botsify
Best for ease of use
Reasons to buy
+
Intuitive interface,
+
Affordable
+
Supports 100+ languages
Botsify is another simple-to-use AI chatbot platform. Its main proposition is for businesses to build customer support bots or bots to automate their sales processes. This platform supports translation to over 100 languages, so you can create bots to interact with customers from all across the globe.
You can embed the chatbots you create via Botsify on your website or connect them to your Instagram, Facebook, WhatsApp, or Telegram business account. You can display call-to-action buttons within the bots to convert users into paying customers; remember that making a purchase as seamless as possible will help boost your revenue.
You can collect contact information via your bots and automatically store them. You can let customers book meetings and purchase products via the bots. There are endless applications.
Botsify is relatively affordable. It starts at $49 per month for unlimited conversations but with a limit of 5k users. A higher plan costs $149 per month and supports unlimited users and conversations. There's no free version, but you can take advantage of the 14-day free trial to test Botsify's features before making your final decision.
Best for customer support
4. Intercom
Best for customer support
Reasons to buy
+
Fast response time
+
Additional customer support tools available
Intercom is a software company specializing in customer support and business messaging tools. One of its main products is a tool that lets businesses develop chatbots powered by artificial intelligence.
You can use Intercom's chatbot tool to develop bots without writing a single line of code. Intercom is a customer support platform, so the main use case for its chatbot tool is building customer support bots. You can define keywords and automatic responses for the bots to give to customers. This platform incorporates artificial intelligence, so it speaks in a conversational tone that customers would like.
Similarly, you can use Intercom bots to interact with potential customers and collect lead information from them. This platform lets you automate simple business conversations and frees up time to focus on the more complex ones.
Intercom's pricing strategy isn't straightforward. The price you'll pay depends on several factors including the number of chatbots and the volume of conversations. Customer reviews often note that the platform is expensive.
Best for WhatsApp
5. Landbot
Best for WhatsApp chatbots
Reasons to buy
+
Free trial available
+
User-friendly
+
Large collection of pre-built chatbot templates
Reasons to avoid
-
Customer support needs improvement
Landbot offers a no-code chatbot builder that anyone can use. You can create bots without writing code but, instead, use conditional logic. Landbot already gives you a collection of pre-built templates that you can edit to create your chatbot. These templates take away a lot of the stress that would come from creating your own bot from scratch.
You can deploy your Landbot chatbot on your website or WhatsApp business page. Landbot has extensive integration with WhatsApp, making it easy for customers to converse with your business on the messaging platform they know best. It supports over 60 languages, so you can connect with customers across the globe.
Landbot doesn't have integration with other social platforms apart from WhatsApp, which puts it at a disadvantage. We also observed complaints of the company's customer support being lax and needing improvement.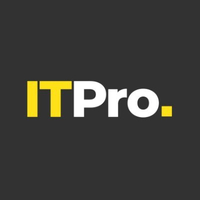 Get the ITPro Newsletter
A daily dose of IT news, reviews, features and insights, straight to your inbox! Sign up for free.
---
AI chatbot FAQs
How to choose an AI chatbot
Cost
Cost is the first consideration when adopting any software. High-quality AI chatbots aren't usually cheap but you can shop for the most affordable solution depending on your budget. This ensures you don't run into future pricing problems that'll disrupt your business.
Channel support
What channels does your AI chatbot support? Most chatbots will be embeddable on your website, but that's not the only needed channel. How about your social media pages? Does it integrate with Facebook, Telegram, Twitter, and other popular social media platforms? Does it integrate with SMS? A good chatbot should support many communication channels.
Ease of use
It should be easy to navigate the platform when building your chatbot. It should have an interactive web-based tool for designing and setting parameters for the chatbot. If you're not satisfied with what you've created, you should be able to restart the development process and build on previously developed components.
Speed (response time)
We can't overstate the importance of response time for a chatbot. Customers don't have time to waste, so your chatbot must respond to them as quickly as possible. It shouldn't just respond quickly in vain but should provide relevant answers to their questions.
What are the essential features of an AI chatbot?
Conversational tone
The chatbot should speak in a conversational tone with users. It should sound as human-like as possible instead of a robot giving bland answers. A conversational tone encourages people to continue communicating with the chatbot to get their needed answers instead of requesting human support immediately.
Accuracy
The chatbot should give accurate information when prompted. Giving wrong answers will make your customers frustrated and abandon the conversation. Ideally, the chatbot should recognize when it can't provide an accurate answer to questions and forward the conversation to a human support representative who can do that.
Analytics
You should be able to analyze how customers are interacting with the chatbot and identify what needs improvements. What is the most popular question? What topics did users engage with that made them frequently ask for a human agent? What percentage of people interact with the bot from their PC or mobile? Etc.
Third-party integration
The bot should have integrations with third-party enterprise software tools. For example, you can integrate your bot with the Microsoft Teams video-conferencing software to enable people to interact with it while on calls or integrate the bot with Slack so that people can talk to it within the app.
Are you a pro? Subscribe to our newsletter
Sign up to the TechRadar Pro newsletter to get all the top news, opinion, features and guidance your business needs to succeed!
Stefan has always been a lover of tech. He graduated with an MSc in geological engineering but soon discovered he had a knack for writing instead. So he decided to combine his newfound and life-long passions to become a technology writer. As a freelance content writer, Stefan can break down complex technological topics, making them easily digestible for the lay audience.