Amazon and Microsoft facing antitrust probe over cloud computing dominance
UK cloud market could be set for a major shakeup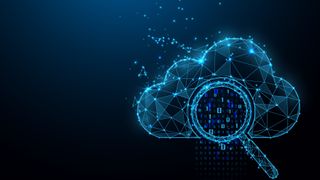 (Image credit: Shutterstock/Illus_man)
The British Office of Communications, or Ofcom, has referred the country's cloud market to the Competition and Markets Authority (CMA) for an investigation into the apparent dominance of some major providers.
The report focuses on Amazon and Microsoft, which combined, accounted for between 70% and 80% of the market in 2022.
Ofcom has raised concerns about fees and technical limitations that make it difficult for customers to switch providers, which means many find themselves locked into using one provider.
Ofcom wants a UK cloud investigation
Similar investigations have been headlining the news across Europe for months – Microsoft has been finding itself in hot water over unfair licensing terms and anticompetitive practices.
Fergal Farragher, Ofcom's Director responsible for the Market Study, said in a statement:
"Some UK businesses have told us they're concerned about it being too difficult to switch or mix and match cloud provider, and it's not clear that competition is working well. So, we're referring the market to the CMA for further scrutiny, to make sure business customers continue to benefit from cloud services."
AWS and Azure both accounted for between 30% and 40% of the market each, placing them way ahead of the competition, with Google Cloud coming in third place with just 5% to 10% of the market in 2022.
Ofcom says that practices designed to reduce competition include committed spend discounts designed to incentivize customers to use one hyperscaler, high egress fees for data transfers and migrations, and technical limitations causing interoperability and portability issues.
An Ofcom press release says: "The CMA will now conduct an independent investigation to decide whether there is an adverse effect on competition."
Precisely when the UK may see meaningful changes cannot be confirmed this early on in an investigation, but similar EU and global investigations have taken months, and sometimes years, to produce any sort of result that would positively impact customers.
"We disagree with Ofcom's findings and believe they are based on a fundamental misconception of how the IT sector functions, and the services and discounts on offer," an AWS spokesperson told TechRadar Pro.
"Only a small percentage of IT spend is in the cloud, and customers can meet their IT needs from any combination of on-premises hardware and software, managed or co-location services, and cloud services. AWS designs cloud services to give customers the freedom to choose technology that best suits their needs. UK companies, and the overall economy, benefit from robust competition among IT providers, and the cloud has made switching between providers easier than ever. Any unwarranted intervention could lead to unintended harm to IT customers and competition. AWS will work constructively with the CMA."
A Microsoft spokesperson said to TechRadar Pro in an email: "We are committed to ensuring the UK cloud industry remains innovative, highly competitive and an accelerator for growth across the economy. We will engage constructively with the CMA as they conduct their Cloud Services Market Investigation."
More from TechRadar Pro
Are you a pro? Subscribe to our newsletter
Sign up to the TechRadar Pro newsletter to get all the top news, opinion, features and guidance your business needs to succeed!
With several years' experience freelancing in tech and automotive circles, Craig's specific interests lie in technology that is designed to better our lives, including AI and ML, productivity aids, and smart fitness. He is also passionate about cars and the decarbonisation of personal transportation. As an avid bargain-hunter, you can be sure that any deal Craig finds is top value!