Amazon accused of funding anti-Microsoft cloud groups
The cloud war intensifies with accusations against Amazon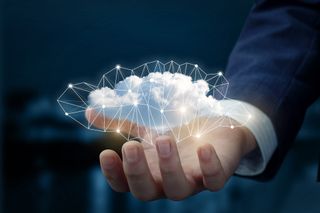 (Image credit: Shutterstock)
Amazon has reportedly been covertly funding the fight against Microsoft in the ongoing cloud wars, according to new claims.
A Bloomberg report states that Amazon's efforts, including financial incentives to third-party bodies, have been an effort to reduce the number of government contracts that Microsoft Azure would gain.
Bodies like the Cloud Infrastructure Service Providers in Europe (CISPE), the Coalition for Fair Software Licensing (CFSL), and the Alliance for Digital Innovation (ADI), are said to have received funding from Amazon to back their anti-Microsoft arguments.
Amazon's war against Microsoft just got serious
Microsoft has been criticized this year for making it technically challenging and expensive for customers to leave, switch providers, or take on multicloud contracts. Redmond is only barely at the back end of an EU-wide antitrust case.
Bloomberg, which bases its evidence on a review of tax records and business documents, claims that "Amazon Web Services plays a direct role in shaping their efforts in ways that would boost the cloud giant."
According to Q3 2023 data from Synergy Research Group, Amazon currently accounts for around one-third (32-34%) of the cloud market, with Microsoft only taking a 24% share. Google, which is the third largest provider, has a smaller 11% share.
The news comes around one month after Amazon prepared to sign a multibillion-dollar deal to give its workers access to Microsoft 365 products.
More broadly, both companies have been referred to the Competition and Markets Authority by Ofcom over their disproportionate market shares. Ofcom argues that both companies have imposed technical challenges to hinder customers' efforts to switch providers.
TechRadar Pro has asked Amazon, Microsoft, CISPE, CFSL, and ADI for their own thoughts and comments on the recent revelation.
Shannon Kellogg, Vice President of Public Policy at AWS, said: "Enterprises in every major industry have long worked with trade associations. For AWS, trade associations provide an efficient way to engage with the community, gather feedback, and talk with a variety of stakeholders about the technologies, practices, and policies impacting our customers. For example, we're proud to support the Alliance for Digital Innovation, Cloud Infrastructure Service Providers in Europe (CISPE) and their Principles for Fair Software Licensing, the Coalition for Fair Software Licensing, and dozens more trade associations, including Computer & Communications Industry Association, Data Center Coalition, Information Technology Industry Council, Professional Services Council, and US Chamber of Commerce. Our work with trade associations is driven entirely by doing what's best for our customers, and to suggest otherwise is entirely false."
Kellogg also denied the allegation that an Amazon exec sitting on the ADI's board authored a congressional testimony: "Amazon frequently collaborates with ADI and its members, but we did not author the organization's comment to the FTC."
A CFSL spokesperson added: "We do not discuss specific members. However, we can share that the Coalition was founded by a diverse group of organizations, primarily customers, impacted by unfair software licensing practices.
Our mission is to advocate for the industry-wide adoption of the Principles of Fair Software Licensing to resolve customers' concerns with restrictive software licensing in the cloud. We encourage all legacy software providers to adopt the Principles of Fair Software Licensing, which would benefit all of their customers."
A spokesperson for the ADI told us that it "engage[s] with government thought leaders to advocate for the removal of institutional and bureaucratic barriers to the operation of a modern digital government."
They continued: "We are currently one of the largest advocacy coalitions in the country for providers of cloud-based services with more than 20 leading companies as members. Each member contributes financially to the organization and participates actively in our work. AWS is a member of the Alliance and has a member on our 11 person board."
In reference to the accusation that an AWS worker authored a testimony, the ADI said: "The presence of this identifier does not, in fact, mean that the documents were written by the identified individual." The allegation, therefore, relies only upon metadata and not who wrote the document.
Becca Dougherty, a spokesperson for Microsoft, told us: "We are investing and working to meet and exceed customer expectations, while Amazon is spending its time and resources creating proxy groups to lobby government."
More from TechRadar Pro
Via Bloomberg
Are you a pro? Subscribe to our newsletter
Sign up to the TechRadar Pro newsletter to get all the top news, opinion, features and guidance your business needs to succeed!
With several years' experience freelancing in tech and automotive circles, Craig's specific interests lie in technology that is designed to better our lives, including AI and ML, productivity aids, and smart fitness. He is also passionate about cars and the decarbonisation of personal transportation. As an avid bargain-hunter, you can be sure that any deal Craig finds is top value!