Three ways to secure maximum ROI from AI
Variables to formulate the optimal manufacturing set up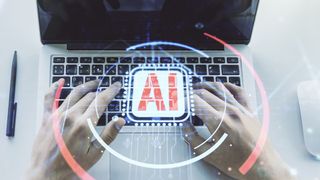 (Image credit: Shutterstock/Pixels Hunter)
Is there any technology evolving faster than artificial intelligence (AI) in recent days? About a year ago, I was asked to pick out the main pain point that companies encounter when implementing AI. My answer was: the poor availability of good quality data. Despite companies increasingly seeking to incorporate digitization and data into the core of their business, Gartner forecast that approximately 85% of machine learning (ML) projects are destined to fail.
As AI surged in popularity following the launch of ChatGPT, there has been a shift in the complexity of challenges that C-level executives are facing. Even though everyone is talking about AI, few understand it. To fully unlock the potential of AI, decision-makers in charge of innovation and efficiency would have to undertake several AI projects and be willing to learn from both their failures and successes.
In the current climate, however, there are few companies that have the available resources to facilitate such valuable and costly experiments. In fact, at an AI event I attended recently, I noted one person mentioning that they "have more pilots than an airline, yet they are not an aviation company". I think this clearly illustrates the desire for companies to use AI ꟷ and the struggle to accomplish real results and return on investment (ROI) with the approach they're taking.
So how can this be addressed?
Philippe Rambach is the SVP and Chief Artificial Intelligence Officer of Schneider Electric.
Putting AI into effect to secure ROI
1. Discovering serviceable AI solutions
The clearest example of an AI solution that delivers ROI after its implementation is chatbot software.
These off-the-shelf solutions are AI-enabled programs that mimic real-life conversations with users. They are able to do this by using algorithms that recognize patterns via natural language processing and machine learning. Chatbots can often integrate easily into a company's website or customer care service offering. Importantly, once established, they help businesses to save on both time and money.
However, many of the ready-made AI solutions quite often entail some implementation burden. Why? Well, different businesses operating in different regions and industries – let alone those specializing in different niches within a single industry – face very particular challenges that can only be addressed by substantial customizations of the AI solutions.
Put simply: when it comes to AI, one-size not always fits all. This is especially the case in industrial environments.
2. Understanding bespoke solutions through domain experts
For these reasons, tailored solutions can often be integrated more seamlessly into a company's existing systems and processes, minimizing disruption. Therefore, to get the full value of AI and maximize ROI, developing a bespoke solution with a domain expert can be the best approach.
Imagine a consumer-packaged goods manufacturing line that you want to optimize to be more energy efficient. A customized AI algorithm suffused with high-frequency production data can capture variables related to low energy consumption and high productivity, and automatically optimize machine settings. A prescribed individual production plan can be then monitored by a machine learning model to detect anomalies and further optimize settings according to the plant's particular requirements.
This kind of scenario underscores the importance of customization when implementing AI in complex industrial manufacturing and energy management environments, something we observe every day with our customers. By catering to the particular needs of particular businesses, AI can fulfil its capacity to increase efficiency, accelerate decarbonization and deliver ROI.
3. Ensuring projects have a positive impact and add value to the business
With the rising importance of sustainable products in society, many businesses in the manufacturing sector identify sustainability as the one of key aspects of production. Others may instead look towards the cost of the product, or the quality of the product. Guided by the specific business priorities, AI can help to analyze the variables and recommend optimizations that will result in the most sustainable, cost-effective and highest quality product possible.
While many industry players still rely on manufacturing systems designed in an era when energy was cheap and carbon emissions were largely ignored, the technology needed to address these issues is available to us today.
And, as we've gone through optimization projects with many clients, we have observed a considerable margin of improvement that is ready to be achieved with AI and data analytics. Data interpretation and field expertise are key to identifying these opportunities.
How AI improves the efficiency of business operations
We observe that the domain expertise, combined with a deep knowledge of artificial intelligence, is critical for successful development of AI-enabled solutions from conception to implementation.
To achieve next level of electrification, automation, and decarbonization, organizations can boost productivity not only through ready-made AI solutions, but also through adaptable, agnostic solutions dedicated to particular challenges and complexities.
The future of decarbonization may well lie in the hands of AI, with its ability to enable lower carbon emissions after its implementation. Right now, for any executive wanting to make a lasting, future-proof impression on their companies' sustainable impact, embracing AI with trusted partners is essential.
Are you a pro? Subscribe to our newsletter
Sign up to the TechRadar Pro newsletter to get all the top news, opinion, features and guidance your business needs to succeed!
Philippe Rambach is the SVP, Chief Artificial Intelligence Officer of Schneider Electric, joining in 2010. He has two decades of experience in strategy, innovation, and business responsibility in many industries.