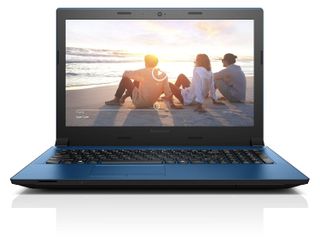 Just because a laptop isn't straight off the shelf doesn't mean it has to feel old.
We're all familiar with how our laptops age over time. Programs that previously booted up immediately feel like they're taking longer and longer to start, fans that were whisper quietly get louder, and keyboards start to feel less clicky and more sticky.
So if you have a smaller budget, but are after a good working laptop to replace your less-abled one, eBay Refurbished Tech hub is likely to provide the solution that you are looking for.
In fact, in most cases the laptops are close to being brand new, making the fact that they're being sold at a reduced price an absolute bargain.
Read on for the truth behind refurbished laptops, and discover why the line between refurbished and brand new is a lot thinner than you might think.
Where do refurbished laptops come from?
First, it's important to understand exactly where refurbished laptops have come from.
In most cases, they're the result of consumer returns. Chances are, everyone's changed their mind about a purchase at some point or another, and it's exactly the same when it comes to laptops.
While many returns are due to consumers simply changing their mind about a product, perhaps they simply didn't like the colour, on some occasions there might be a small fault with it, meaning that it needs to be returned.
However once a product has been opened and returned it can no longer be sold as new, even if there's absolutely no problem with it at all, and it's never been used. That's how laptops end up on the eBay Refurbished Tech hub. They can't be sold as new, but in most cases they're pretty close.
Occasionally laptops will be returned because of a small fault. In these cases the units will be taken by the manufacturer or retailer and refurbished to full working order, with any faulty parts being replaced with brand new ones. They're then stringently tested to ensure that they're in full working order, and sold on the refurbished tech hub at a fraction of their original price.
It's a win-win situation. Either you're getting a laptop that's brand new aside from its open box, or else you're getting a machine that's been individually tested to ensure that it's working at peak performance.
Were it not for the packaging, it might be difficult to tell that it's a refurbished laptop at all.
Refurbishers offer warranties
But the best part about eBay Refurbished Tech hub is that you don't have to worry about the complexities of the refurbishment process to get a good deal.
A warranty of one year is offered as standard with all refurbished laptops from the hub, and many sellers will also offer a no-quibble 28-day return policy if the product doesn't work as advertised.
This means that if the performance of your machine isn't what you wanted, then you're not left out of pocket by the process. Ensure you follow eBay's buying guidelines and then it'll surely be the best decision you've made all summer.
Whether you're buying a laptop for work, for school, or just for personal use, you can't go wrong with buying from eBay Refurbished Tech hub.
Sign up to receive daily breaking news, reviews, opinion, analysis, deals and more from the world of tech.