Best business gadgets and accessories of 2023
Best
Contributions from
last updated
Our round-up of the best business productivity tools around.
A super-tough USB storage option for everything you hold dear.
Reasons to buy
+
Super secure
+
Hard-wearing design
+
Simple set-up and use
Keeping workplace data safe is a major consideration for many workers, and the Aegis Secure Key 3Z features one of the toughest alternatives around.
Primarily targeting those workers who are out and about a lot, and also want to keep their valuable information secure, the device is equipped with a physical keypad to protect what's inside.
Despite only being the size of a regular USB stick, the Aegis Secure Key 3Z is one tough cookie, able to stand up to almost any work environments. The rubber exterior, which is IP58 protective against dust and water, safeguards a rugged aluminium build inside and out, meaning that there is no easy way to break into this device.
The Aegis Secure Key 3Z also features top-of-the-range encryption that meets government standards alongside the onboard keyboard to enter a custom PIN and access the data within. Despite all this protection, setting up and using the device is fairly straightforward, not requiring any extra software or complex processes, with all the protection contained within.
In fact, the only downside appears to be the high price - at $79 for the 8GB model we reviewed, this is a far pricier alternative than other devices around today. But if security is your number one concern, then this is the storage device for you.

An PIN-protected way to make sure your data stays secure.
Reasons to buy
+
High levels of security
+
Powerful encryption protection
+
Hard-wearing design, but light and portable
+
Works across multiple operating systems
Reasons to avoid
-
High price tag
-
Some availability issues
With data security becoming paramount for many of us these days, the diskAshur Pro looks to offer a comprehensive security offering to ensure your important data stays intact.
The key selling point of the diskAshur Pro is its obvious physical security - the device comes with a keypad that will only grant access to the data stored within upon entering a PIN number. Far from your usual ATM PIN number though, the device requires an identifier between seven and 15 digits, offering far tougher security, with the number able to be quickly personalised and changed, in order to keep your data safe.
Asides from the physical security (which extends to IP56 water and dust resistance and even a self-destruct feature), the diskAshur Pro also comes with some enviable encryption, sporting XTS-AES 256-bit real-time full disk hardware encryption and EDGE technology to offer even more levels of safety.
This version of the drive offers 500GB of storage, which should easily be enough to store all your vital documents, media and more, and connects to your PC or laptop via a standard USB 3.1 port.
The diskAshur Pro works across all major operating systems, including Windows, Mac, Android, iOS and Linux, and requires no extra additional software to be installed, meaning using the device is incredibly easy.
Getting hold of the product may be the main issue with the diskAshur Pro, with the company manufacturing and selling many other models of the device on its site. We found this particular model for sale on Amazon for £211.96, and on iStorage's own site for £209.
If you are able to get one, however, the diskAshur Pro is unparalleled in both its physical and internal protection, and the compact build and hard-wearing design make this a must-have for the security-conscious.

Kingston Ironkey D300
For those looking for affordable peace of mind
Reasons to buy
+
Durable
+
Comes with AES-256 encryption
Reasons to avoid
-
Expensive on a per GB basis
-
Can't be used out of the box
Plug in the Kingston Ironkey D300 (IKD300/8GB) in your computer and the first thing you will notice is that the drive shows up as a CD Drive with a 14.4MB capacity. Surely some mistake! Well, you actually need to initialise the drive before using it for the first on any computer.
Note that Kingston strongly advises not to use the drive via a USB hub. Launching the application will request that you create a password (between eight and 16 characters) and will go on to format the drive.
You will confusingly end up with two "drives", one with the initialisation software and the other one being the actual empty drive. Insert it in another computer (Linux, Mac or Windows) and you will be prompted to enter the right password.
Otherwise, as for other similar solutions on the market, enter the password wrong 10 times in a row and your content will be erased. As for the drive itself, it is an 8GB model with a zinc casing – which also doubles as a heatsink as the D300 heats up a fair bit under use - and tamper-evident epoxy seal for physical security.
With its cap on, it is waterproof (up to 4ft) and dustproof and at 51g, feels solid. More importantly though, the more compelling protection happens inside the device itself. It is a FIPS 140-2 Level 3 certified device with 256-bit AES hardware encryption.
There is a hardware cryptographic module inside the device itself which means that the encryption and decryption is done on the drive rather than on the host PC, with digitally signed firmware which makes the D300 immune to the notorious BadUSB exploit.
The D300, which comes with a five-year warranty, also offers a read-only option which allows any user, once authenticated, to open and view content on the drive but not change, update or erase the content.
There's also a managed version of the drive which, as its name implies, allows the drive to be deployed en masse across an organisation but requires Ironkey EMS by Datalocker which allows for the drives to be centrally managed. This allows for drive-specific policies and allows administrators to disable lost or stolen drives remotely and more.
The drives are available in capacities ranging from 4GB to 128GB. The rated transfer rates of the drive vary between 80MBps to 250MBps (read) and 12MBps to 85MBps (write) depending on the capacity. Rule of thumb is the lower the capacity, the slower it will be.
The 8GB model performed better than expected with CrystalDiskMark benchmark results hitting 237.6MBps and 58.69MBps on Read and Write respectively.

A great way to increase the internal capacity of your portable device
Reasons to buy
+
Huge capacity
+
Works with a wide number of devices
The thought of packing the equivalent of nearly 1,000 CD-ROMs on something barely bigger than the average human fingernail would have been unimaginable only a decade ago.
Now storage companies like Samsung, Sandisk or Integral are slowly pushing 512GB microSD cards in the market, fuelled by demand from mobile devices.
PNY is one of the latest to do so with the Elite, a card that has a rated reading speed of up to 90MBps and enough capacity to store over 80 hours of full HD video content, plus the bonus of having lifetime warranty.
At $350, it is comparable in price with other products in the same category but far more expensive than the 400GB SanDisk Ultra which can be had for about a third of the price for three quarters of the capacity.
We managed write speeds of around 21MBps and read speeds of 66MBps, which are decent numbers without being spectacular,
Owning a 512GB card, the highest commercial capacity available, will allow you to dramatically increase available storage on your smartphone. 512GB is the maximum storage capacity available on phones likes the Samsung Galaxy Note9 and a 512GB card essentially doubles that amount; great for 4K footage of field visits or business videos.
Other devices like Microsoft's Surface Pro 6 tablet will also benefit if you want to extra (removable) storage capacity although the read/write speeds are likely to confine the card to a pure secondary storage role.

Premium security that comes at a (very) steep price.
Reasons to buy
+
Very sturdy design
+
Water proof
Reasons to avoid
-
Shockingly expensive
-
Need to install application first
The D300S was announced by Kingston and is an updated version of the D300, launched in 2016, with the suffix S standing for Serialised; more on that later. The drive looks like a standard USB drive but sturdier and much, much more expensive. The smallest capacity - 4GB - retails for £100 while the largest one - a 128GB one - sells for a staggering £520.
Now there is a reason why the D300S carries such a premium according to Kingston. The drive uses custom hardware for encryption (FIPS 140-2 Level 3 256-bit) and decryption which eliminates vulnerabilities associated with any process done on the host system.
That chip and the rest of the hardware is sealed in a tamper evident epoxy material that hardened when it dried.
The drive is also waterproof up to 120cm and should handle bumps and falls easily. The D300S also uses a digitally signed firmware which makes it impervious to the BadUSB attack and it will delete the encryption key after 10 invalid attempts, thwarting any brute force attacks.
Two additional features that separates the S model from the standard model is a barcode and a unique serial number; together they allow system administrators to scan or read the code when configuring the drive.
There's also a virtual keyboard that reduces the risk of having a keylogger storing the password. Sadly though, it does suffer from the fact that you need to install an application prior to using the drive on Windows and the write speeds claimed by Kingston are shockingly low at 40MBps. Read speeds are better at 250MBps.
All in all, Kingston delivers a solid product but this is a very competitive market with the likes of Aegis, Secure Data or Datashur providing some interesting alternatives.
Note that a Serialised Managed (SM) model will follow shortly if Kingston's website is to be believed.

Enhanced encrypted data at a much lower price.
Reasons to buy
+
Very affordable
+
Military-grade protection
+
Extensive warranty
Reasons to avoid
-
Small size could make it easy to misplace
If you need to have small amounts of sensitive data being carried around, then the 3NX could well be a life saver. It brings advanced data protection features to a mainstream market thanks to its attractive low price ($59 for the 2GB/4GB model) and $189 for the 128GB one.
What you do get is some military grade, enterprise-level features like FIPS 140-2 level 3, real time hardware-based encryption, a platform-agnostic setup and a rugged extruded aluminum enclosure.
The data is encrypted using an onboard 10-digit keypad and is powered by an onboard battery.
The 3NX comes with a three-year warranty as well as an IP67 rating. Apricorn claims that the device can hit read/write speeds of up to 77MBps/72MBps, which is more than decent for a USB 3.1 device.
As part of the package, the key can be configured to support independent admin and user PINs. Having the keypad on the key itself makes it near impossible to hack as the encryption hardware is sealed inside the USB drive, not on the host computer.
Furthermore, the buttons are wear resistant and designed not to reveal the most used buttons. Just make sure you don't forget your PIN as you will only have as few as four attempts before the drive deletes the encryption key and with it the ability to decrypt the data stored.

Is this the most secure flash drive ever?
Reasons to buy
+
Works flawlessly
+
Relatively affordable
+
Speedy
Reasons to avoid
-
Flimsy construction
-
Gets quite warm
-
Not compatible with Linux
We don't often get Indiegogo projects on our list but we're making an exception for the EyeDisk, which hails itself as the first unhackable USB flash drive. The concept is pretty simple; use your iris as your password rather than cumbersome passwords.
Research has shown that iris recognition is more secure than facial recognition and fingerprint encryption and as a working prototype, it works perfectly well even with the dark. It boasts a binocular registration method and a monocular/binocular verification one.
It is compatible with Windows and Mac but not Linux and you will have to run an app every time you plug it in a client. There's no password to log though, just your iris to be scanned and this takes a few seconds to be registered. You just need to look at a mirror on the side.
We'd prefer to have a sturdier model as this one is made of plastic and would probably not last long in a rugged environment. You will also need to carry a USB type-C at all time to activate the drive as it doesn't have an actual male connector. Other than AES256-bit encryption to keep your data secure, the EyeDisk flash drive consumes only 2W of power and weighs a mere 20g.
It managed some very decent numbers on CrystalDiskMark (130MBps transfer rate on read and 84MBps on write) which means that it won't keep you long. At the time of writing, you can only pre-order it via Indiegogo, the crowdfunding platform, and it is scheduled for delivery from March 2019.
With a starting price of $59 plus shipping for the 32GB version and $99 for the 128GB, it is reasonably priced although the prices are likely to go up once the early bird offer ends.
We'd love to see something similar come to Windows laptops equipped with a Type-C connector although one has to say, competition is likely to be far more intense.
Are you a pro? Subscribe to our newsletter
Sign up to the TechRadar Pro newsletter to get all the top news, opinion, features and guidance your business needs to succeed!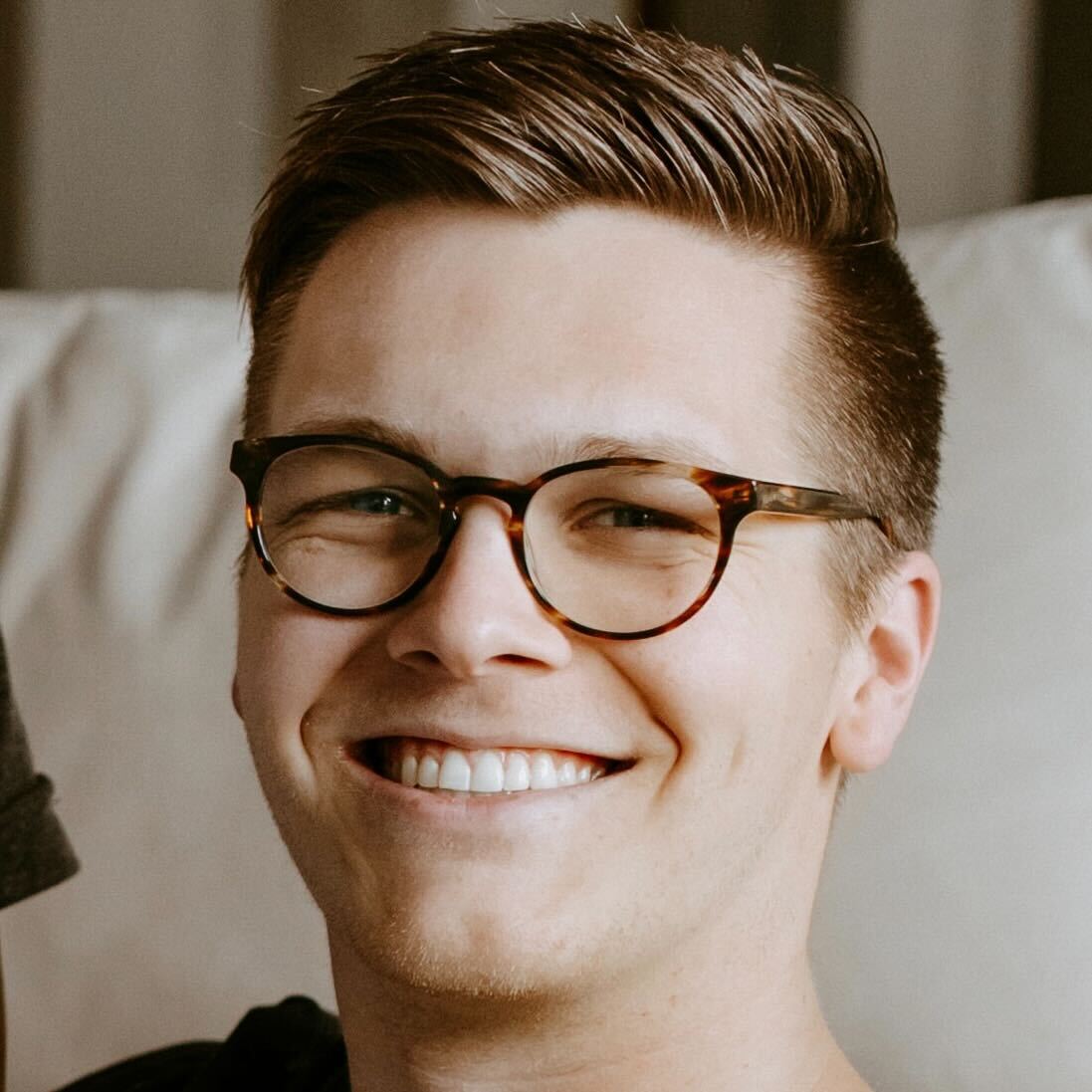 B2B Hardware Editor, TechRadar Pro
Collin is the B2B Hardware Editor for TechRadar Pro. He has been in journalism for years, with experience in small and large markets, including Gearadical, DailyBeast, FutureNet, and more.
Collin is an experienced individual who has an abundance of knowledge when it comes to all things professional hardware. He is the go-to subject matter expert for TechRadar Pro and focuses on standing desks, office chairs, business laptops, "pro" monitors, and other similar topics. With his in-depth understanding of these areas, Collin can provide invaluable insights and advice to readers looking to make informed decisions about their hardware investments.