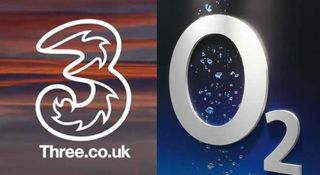 The news that Three is set to acquire O2 from Spain's Telefonica has got everyone talking, coming as it does hot on the heels of BT's proposed buyout of EE. As was the case with the BT/EE story, assuming the O2 purchase goes through this has major ramifications for consumers and businesses.
With Three's owner, Hong Kong-based Hutchinson Whampoa in "exclusive negotiations" with Telefonica and hoping to complete the all-cash deal for a reported £10.25 billion – £1 billion of which would be deferred – Three would become the largest mobile operator in the UK. It would boast a whopping 41% market share and around 32 million customers, quadrupling in size and reducing the number of UK mobile operators to, ironically, three (joining Germany, Austria and Ireland in the same, smaller, provider boat).
Of course, due diligence needs to be done and then there's the small matter of approval from Ofcom and the European Commission, but this is a deal that looks set to go ahead – in spite of Ofcom's desire to retain a more competitive four operator market model in the UK.
Quad-play quandry
Interestingly, last week's official announcement from Hutchinson Whampoa came only a few days after it had been widely reported that Sky and TalkTalk were both considering a potential bid for O2, to compete with BT/EE across the mobile market.
BT, of course, will be planning a quad-play service – a bundle of landline, mobile, broadband and TV contracts – the dream communications package offered by BT equivalents around the world. Had Sky managed to progress the O2 purchase, it too could have offered quad-play.
As it is, they're left out in the cold while the quad-play golden goose can't be ruled out as a possible future development at a merged Three and O2. This bundle of landline, mobile, broadband and TV contracts has been growing in popularity across Europe as telecoms players look to retain customers and generate new income streams.
Many are concerned that a bigger Three will lead to price rises, ironic when you consider that some are estimating upwards of £400 million of savings by the pooling of resources, although of course there are loans to service, with HSBC Holdings reported to be standing Hutchinson Whampoa almost £4 billion to fund the purchase.

Regulations will surely come from the EU, but they are unlikely to cap prices. The Daily Telegraph reports that Hutchinson Whampoa owner Li Ka-shing would perhaps see price rises as a fair reward for having suffered a decade of losses – currently standing at more than £10 billion – as a result of paying 'over the odds' (£3.6 billion) for a 3G licence in 2000, when what he really needed was a 2G network.
Three came too soon to market with its 3G service, at the time compromised by patchy coverage and bulky, pre-iPhone 3G handsets, and there was little demand for mobile internet at the time.
Rising tariffs
It's too soon to compare the similarly shrunken markets in Germany and Ireland, but Austria has seen a sharp increase in pricing, almost certainly as a result of less competition, with Telekom Austria, their market leader, raising its tariffs for smartphone users by almost 50% in 2014.
Of course, European operators would all say this is only fair after being hit hard, collectively, by customer-friendly price cuts brought on by stiff competition across the region – low margins which compare unfavourably to the US, where only two huge operators dominate the market. They would like, says the FT, to increase profits in order to provide new services for customers, which could of course come at a high cost for those monthly bills, whether you want the new services or not.
Are you a pro? Subscribe to our newsletter
Sign up to the TechRadar Pro newsletter to get all the top news, opinion, features and guidance your business needs to succeed!