NYT Connections answers today for December 5
News
Contributions from
last updated
Here's the NYT Connections answers for today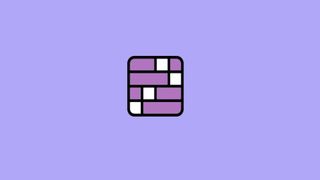 (Image credit: NYT)
The NYT Connections answers for today (December 5), along with our hints as to the categories, will help you solve today's puzzle, which, as always, will demand some brain and thinking power.
You get four mistakes in NYT Connections and must work out each group, one at a time. They all have different difficulties too, meaning you can slowly whittle away the options of each puzzle, making things steadily easier for yourself. It's a little more involved than something like Wordle, and there are plenty of opportunities for the game to trip you up with tricks.
While the core puzzles that feature in Connections can be easy on some days, others can be very tricky indeed. That's where we come in, as we've included some Connections hints and clues for today's puzzle below. If you really can't work things out, don't fret, as you'll find the answer in this article as well. Keep reading for today's Connections hints and answers.
NYT Connections hints for December 5 (#177)
Here are some NYT Connections hints for December 5. We'll begin by providing you with the groups in escalating difficulty so that you can start piecing things together.
Enormous - Yellow Group
Bookstore Sections - Green Group
TV Shows with Happy-Sounding Names - Blue Group
___ Crane - Purple Group
NYT Connections answers for December 5 (#177)
If you still can't work out today's Connections solution, you'll find the answers below:
Enormous - Giant, Big, Huge, Great
Bookstore Sections - Travel, Poetry, Fiction, Humor
TV Shows with Happy-Sounding Names - Euphoria, Cheers, Glee, Felicity
___ Crane - Frasier, Construction, Paper, Whooping
Today's Connections puzzle has a few words that are there to slip you up. With that said, there are some fairly simply categories to pick off your list, and once you've chipped away at two you should be able to breeze through the rest of today's puzzle. If you do find yourself getting stuck though, we've got you covered.
How to play NYT Connections
To play NYT Connections, you ultimately need to find groups of four items that share something in common. Select these four items and press 'Submit' to see if you're correct. You have four mistakes, and need to find the groups before you've used all of them up. Here are some category examples:
Fish: Bass, Flounder, Salmon Trout
Fire __: Ant, Drill, Island, Opal
Categories will always be more specific than things like the number of letters in the words, or broader links like names and verbs. Finally, each group is assigned a color, indicating its difficulty. From least difficult to most difficult, the colors go Yellow, Green, Blue, and then Purple. Try to guess the groups before you run out of mistakes!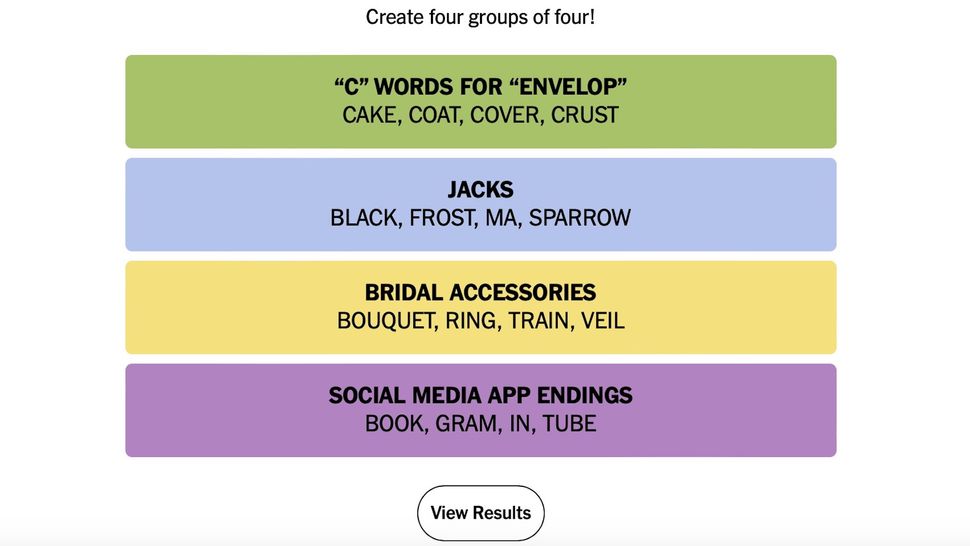 What time does NYT Connections reset?
The daily NYT Connections puzzle will reset at midnight local time. Recently this has been happening just a few minutes past 12 AM, but by the time you wake up, there will be a new puzzle ready to go. If you want to stay up and catch it though, no one's going to judge you.
That's the NYT Connections answers for December 5. For more word game fun, be sure to take a look at our best Wordle starting words. We'll be covering the answers each day, so check back in if you need more help solving a puzzle.
Get daily insight, inspiration and deals in your inbox
Get the hottest deals available in your inbox plus news, reviews, opinion, analysis and more from the TechRadar team.
Jake is a freelance writer who currently works regularly with TRG. Hailing from the overcast shores of Brighton in the United Kingdom, Jake can be found covering everything from features to guides content around the latest game releases. As seen on NME.com, Eurogamer.net, and VG247.com, Jake specializes in breaking games down into approachable pieces for guides, and providing SEO advice to websites looking to expand their audiences.