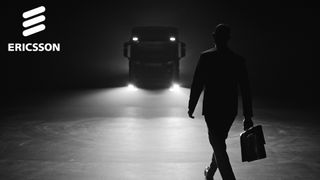 At Mobile World Congress 2017, global communications tech company Ericsson revealed their new Connected Vehicle Marketplace. This open and secure platform is the first of its kind, allowing third-party developers to offer apps and services designed specifically for cars.
With the Ericsson Connected Vehicle Marketplace, automakers can easily integrate groundbreaking digital services into their vehicles, with all of the network and performance adjustment done on Ericsson's end. With this platform for co-innovation, auto manufacturers and developers can focus on what they each do best.
Ericsson's new platform makes it easier to answer emerging consumer demands, and create entirely new services and experiences around vehicles. Just as the mobile phone has evolved over time, thinking of cars as connected devices is drastically changing the ways we use to both commercial and passenger vehicles.
Secure from the start
Ericsson understands the importance of data integrity and security. With a presence in 180 countries across the world, Ericsson already contributes to much of the world's secure mobile connectivity. Drawing on their experience implementing IoT and cloud technology in other industries, including applications in public safety and infrastructure, Ericsson ensures their partners that security is built into the Connected Vehicle Marketplace.
"With our Connected Vehicle Marketplace, drivers are in full control of what vehicle data is shared, and with whom. Likewise, manufacturers can control which partners are to admitted into the service ecosystem. This dual level of consent guarantees personal integrity and service reliability," says Magnus Gunnarsson, Head of Marketing Ericsson Automotive.
Enabling the connected fleet
Commercial fleets are turning to connected vehicles to increase efficiency in shipping, public transport and construction. Ericsson's platform orchestrates vehicle data, enabling third party suppliers to quickly deploy new services for connected vehicles and fleets. Ultimately, effective use of vehicle data will lead to better resource allocation in the transport industry, with a clear benefit for society and the environment.
In February, Ericsson announced Scania as their first commercial Connected Vehicle Marketplace customer. A Swedish manufacturer of commercial vehicles, specifically heavy trucks and buses, Scania has integrated the Ericsson marketplace into their Scania One digital framework, providing fleet owners and drivers a single digital environment for connected services.
Watch this quick video to learn more about Ericsson's Connected Vehicle Marketplace:
Evolving the car ownership experience
The Connected Vehicle Marketplace streamlines the process of deploying apps and services to vehicles, drivers and passengers. This enables Original Equipment Manufacturers (OEMs) to provide an ecosystem of digital services around passenger vehicles.
LYNK & CO is a new OEM that is leveraging the Connected Vehicle Marketplace to offer groundbreaking services. LYNK & CO owners can remotely and securely share their vehicle with whomever they approve, using the Digital Key and Share-A-Car app, which were developed in partnership with Ericsson. This car sharing model is just one example of how Ericsson is helping OEMs offer new experiences that combine connectivity with mobility.
To stay competitive and deepen consumer relationships, OEMs need to offer engaging, useful and monetized services. They need a secure platform with the power to scale globally, and adjust locally. Ericsson is ready to answer that need, and thus, help advance the auto industry's digital transformation.
Find out more about Connected Vehicle Marketplace.
Follow Ericsson Cities on Twitter and LinkedIn.
Sponsored by Ericsson
Sign up for Black Friday email alerts!
Get the hottest deals available in your inbox plus news, reviews, opinion, analysis and more from the TechRadar team.