Gamescom Opening Night Live 2022 studded with long-awaited premieres
Live from Cologne, where games smell great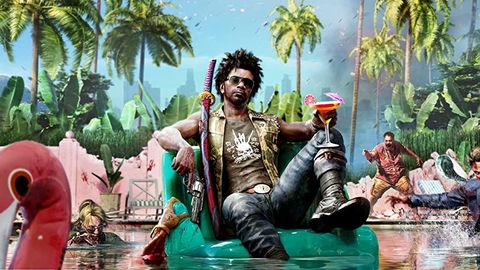 (Image: © Deep Silver)
We're counting down the minutes until Gamescom 2022 Opening Night Live, the event that kicks off Europe's biggest gaming convention.
We will be covering Gamescom 2022 Opening Night Live… er, live, and sharing our thoughts on all the big announcements as they happen here, on our liveblog. This will be your one-stop shop for news, trailers, and reactions to events as they happen.
If you want to follow along yourself: here's how to watch Gamescom 2022 Opening Night Live.
The show kicks off at 8pm CET / 7pm BST / 11am PT / 2pm ET (August 24 at 4am AEST). The showcase will last for two hours and will feature over 30 games, including new footage of Hogwarts Legacy, Sonic Frontiers, The Callisto Protocol, and a stack of other games.
With Sony and Nintendo both opting to skip Gamescom this year, it's unlikely we'll see anything of God of War Ragnarok or Splatoon 3, but Microsoft is in attendance so we may see something of its first-party games, though Bethesda has ruled out new Starfield footage.
So, buckle up, get your snacks, and tune in for two hours of wall-to-wall gaming announcements.
We're out at the show this year, too, so expect news and features from the Gamescom floor through the week. But, for now, let's focus on the big show itself.
Refresh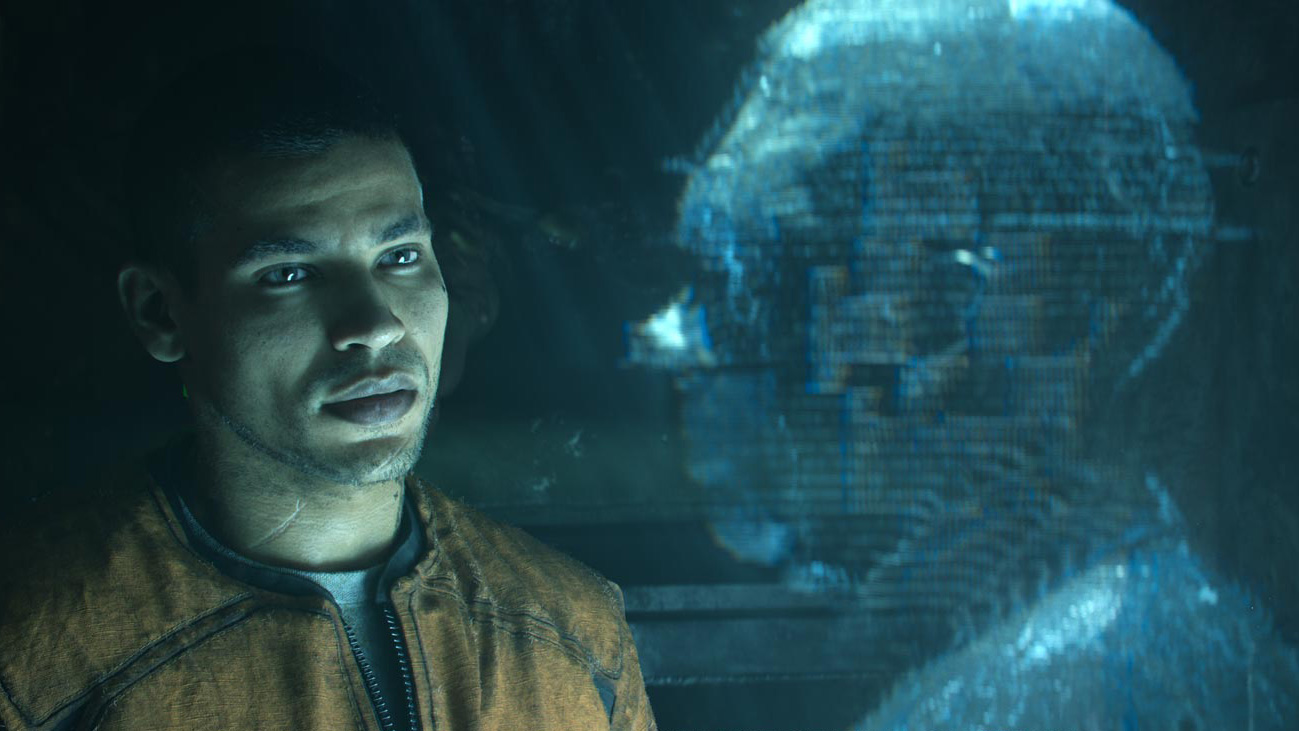 Of the confirmed games appearing in tonight's showcase, the one I'm most looking forward to is The Callisto Protocol.
The third-person horror game is pitched as the spiritual successor to Dead Space and while we have a reboot of that classic on the way from EA, I'm excited to see what a developer does by trying to take the series forward, instead of just polishing up what came before.
We've been promised a deeper look at The Callisto Protocol in tonight's show and I'm hoping that means some uninterrupted in-game footage instead of a jumpscare-filled trailer. It would be great to walk away from this show and have a real sense of the space boots we will be filling when the game releases in December.
This is what we've seen of the gruesome horror so far:
We'll just have to keep re-watching that trailer and re-reading Shabana's take on the game in the meantime.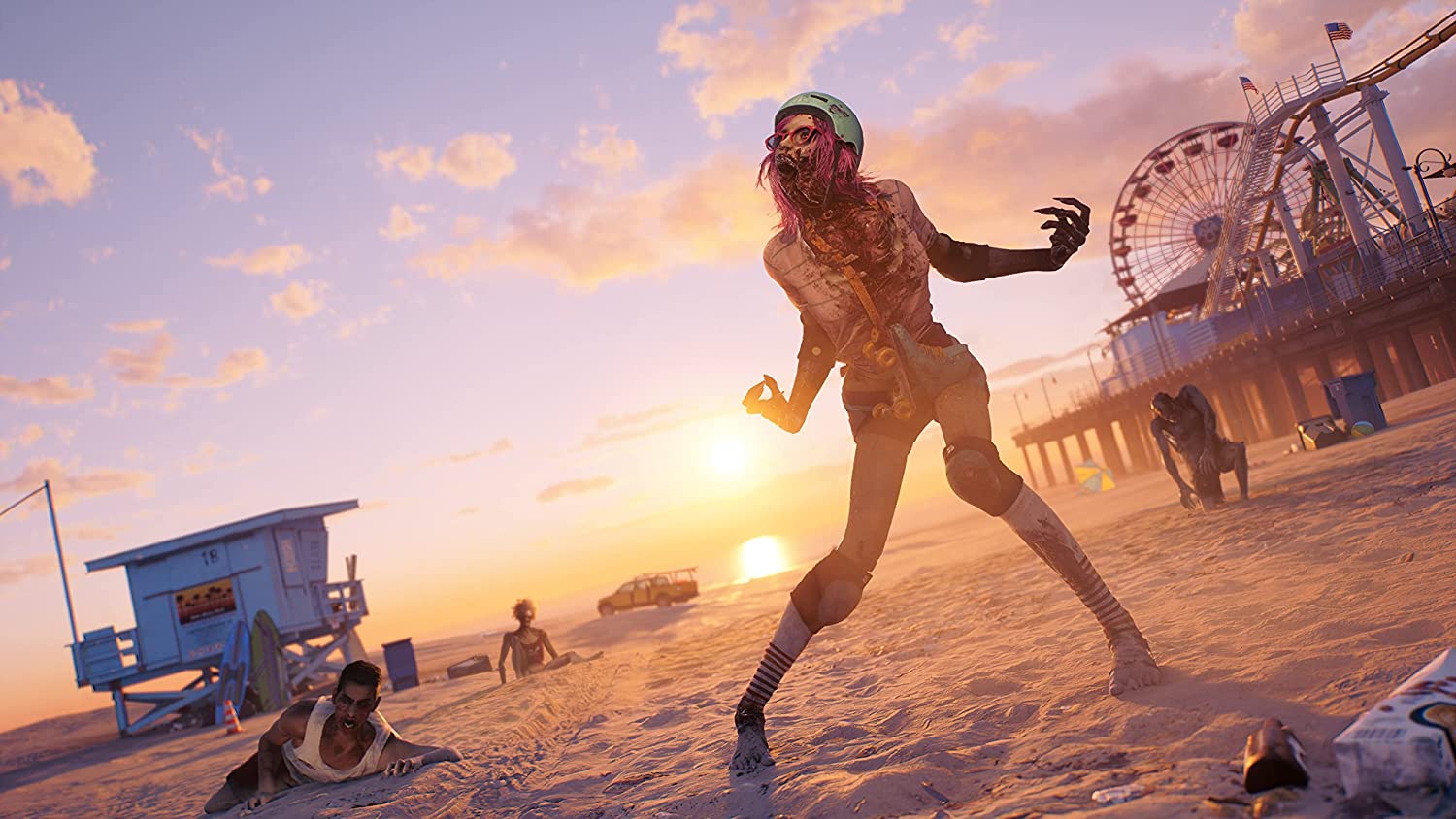 One game we strongly suspect will be making an appearance, not because show host Geoff Keighley has hinted at it or even because the developer has teased it is Dead Island 2.
Last week, an Amazon listing for the game leaked a potential February release date, new screenshots, and details of the game that differed from what had been published before. All of which suggests the game is about ready to make a reappearance. What better place to come back from the dead than at a massive games convention?
Or maybe developer Dambuster Studios remain silent as the grave...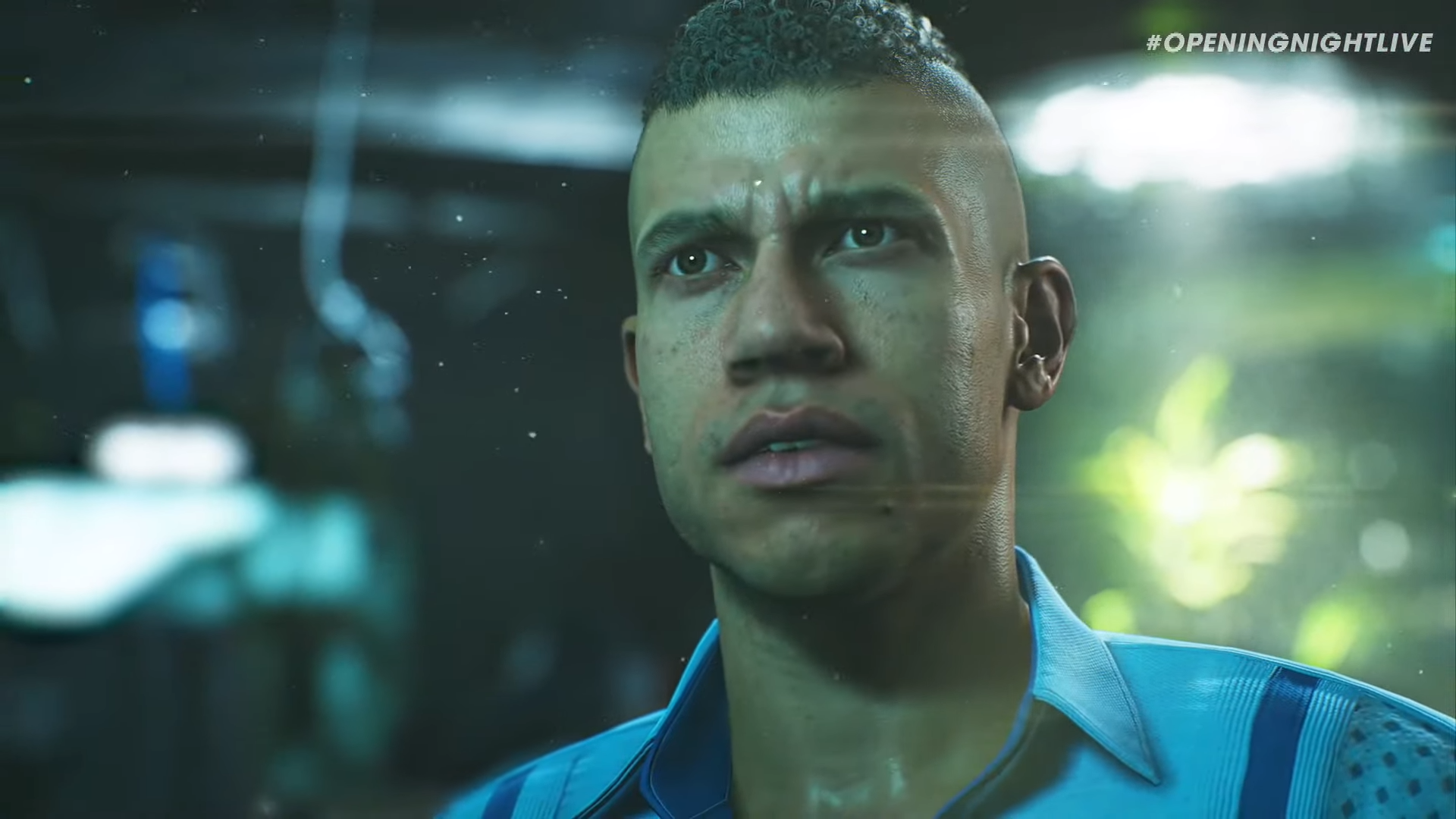 The first trailer of the show is from the new studio founded by ex=Rockstar Producer Leslie Benzies.
The game is called Everywhere and according to an on-stage interview with Adam Whiting, the game's assistant game director, it will be a world where you "share" and "create". The reveal is extremely vague and features a lot of words like "immersive" and "cinematic".
Personally, until the team shows a lot more of this, it's hard to get excited about something that is currently so fuzzy. That said, the Everywhere is apparently going to be launching next year.
Now we're talking: the world premiere of Dune: Awakening. See it in action in the teaser below:
While details of publisher Funcom's game are sparse, the trailer does reveal that it will be an open-world survival MMO. Presumably managing your water will be a key part of survival, it would hardly be a Dune game otherwise, but survival an Arrakis also means keeping out of the teeth of worms and the hands of the Harkonnen.
I'm looking forward to hearing more about this one. I don't really go in for MMOs but anything that lets me explore the world of Dune is welcome.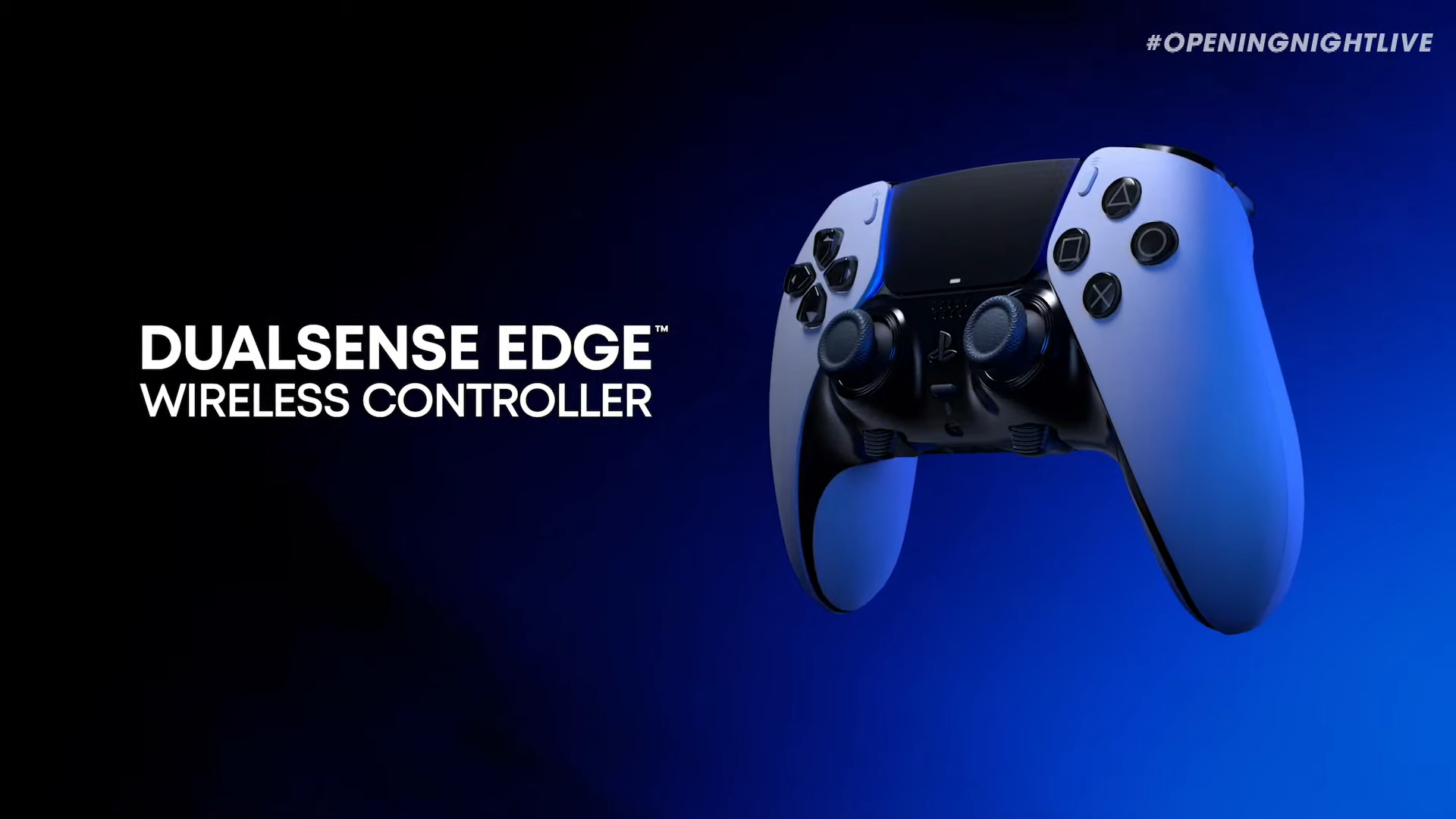 While Sony isn't at Gamescom this year, that's not stopped it from appearing at the Opening Night Live showcase.
While a very brief trailer, Sony revealed a new form of Dualsense wireless controller, the Dualsense Edge, a PS5 Pro Controller. We expect Sony to reveal more details soon, but for the moment, we can just take solace in the fact that it looks properly gorgeous.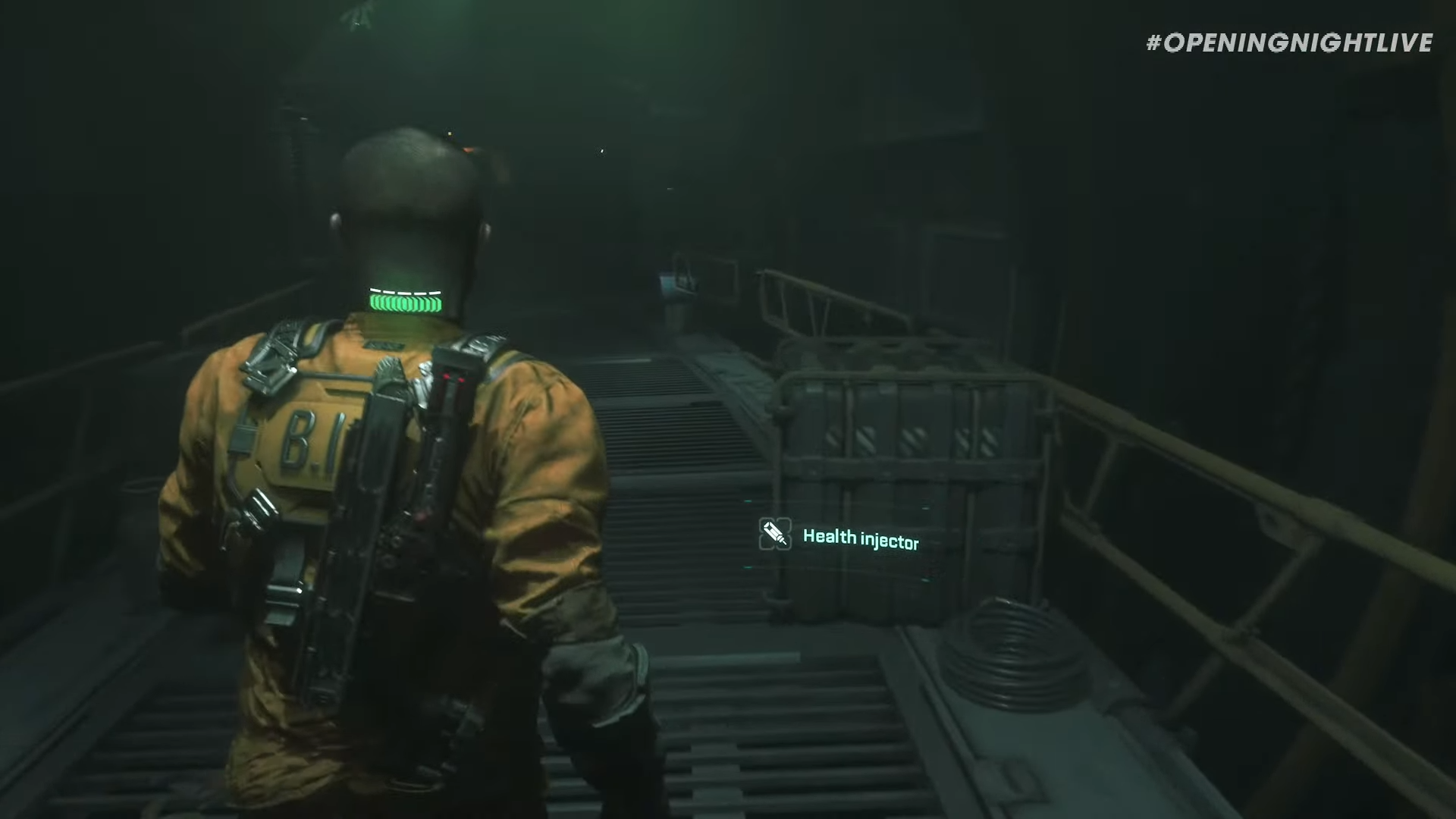 The Callisto Protocol trailer is here and it's properly gory, showing off not just dismemberment and mutations, but also a full on close up of a torso cut in half. What more could you want?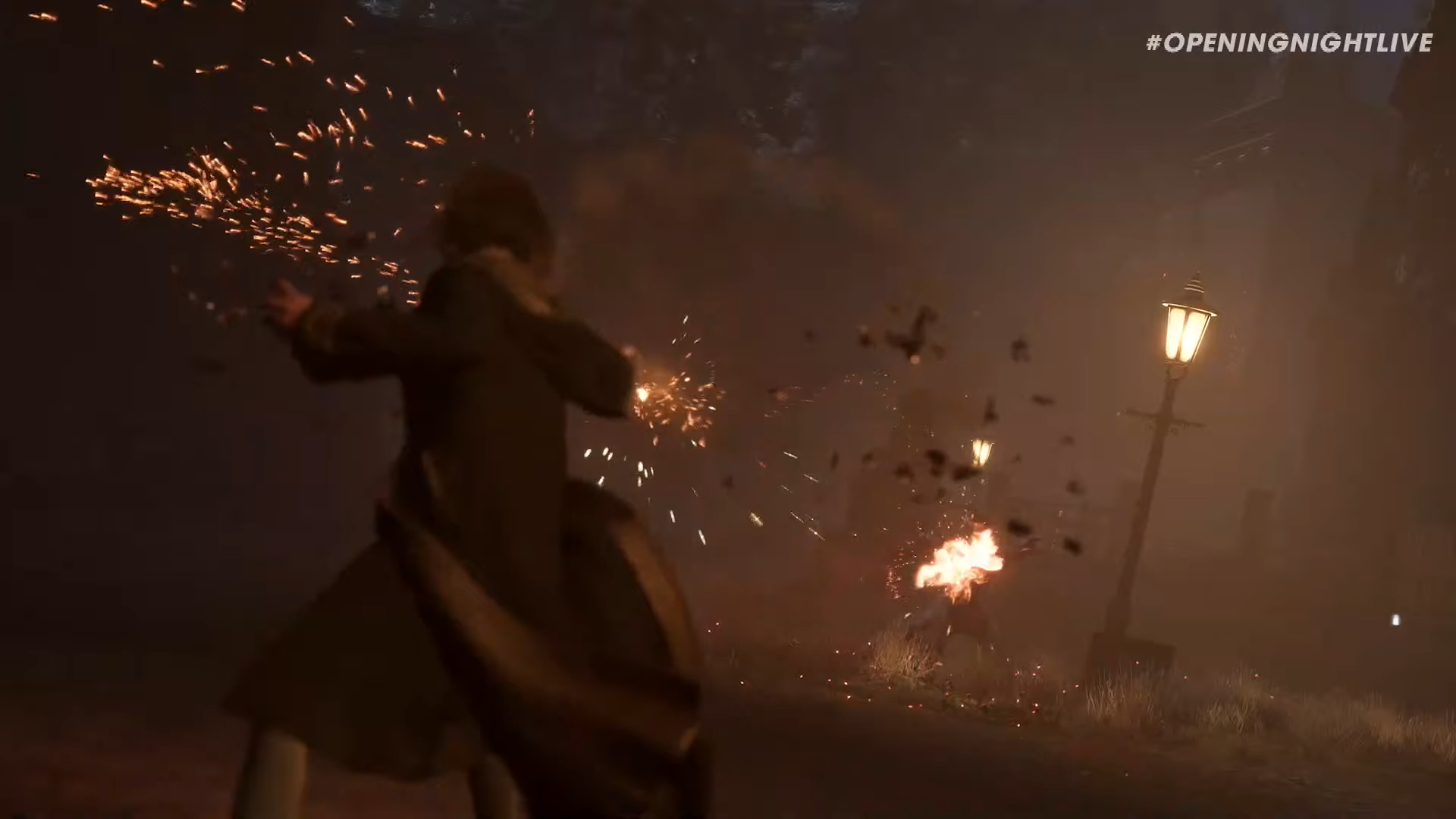 Skipping over a couple of stories here, let's get into the good stuff: Hogwarts Legacy.
While the Harry Potter RPG has been delayed into 2023, tonight's trailer reveals that the game will feature a branching story based on choices you make not just in the main story but also in your companions' questlines.
Check it out here:
It looks like it will be up to you to embrace or reject the dark arts. Just like in life.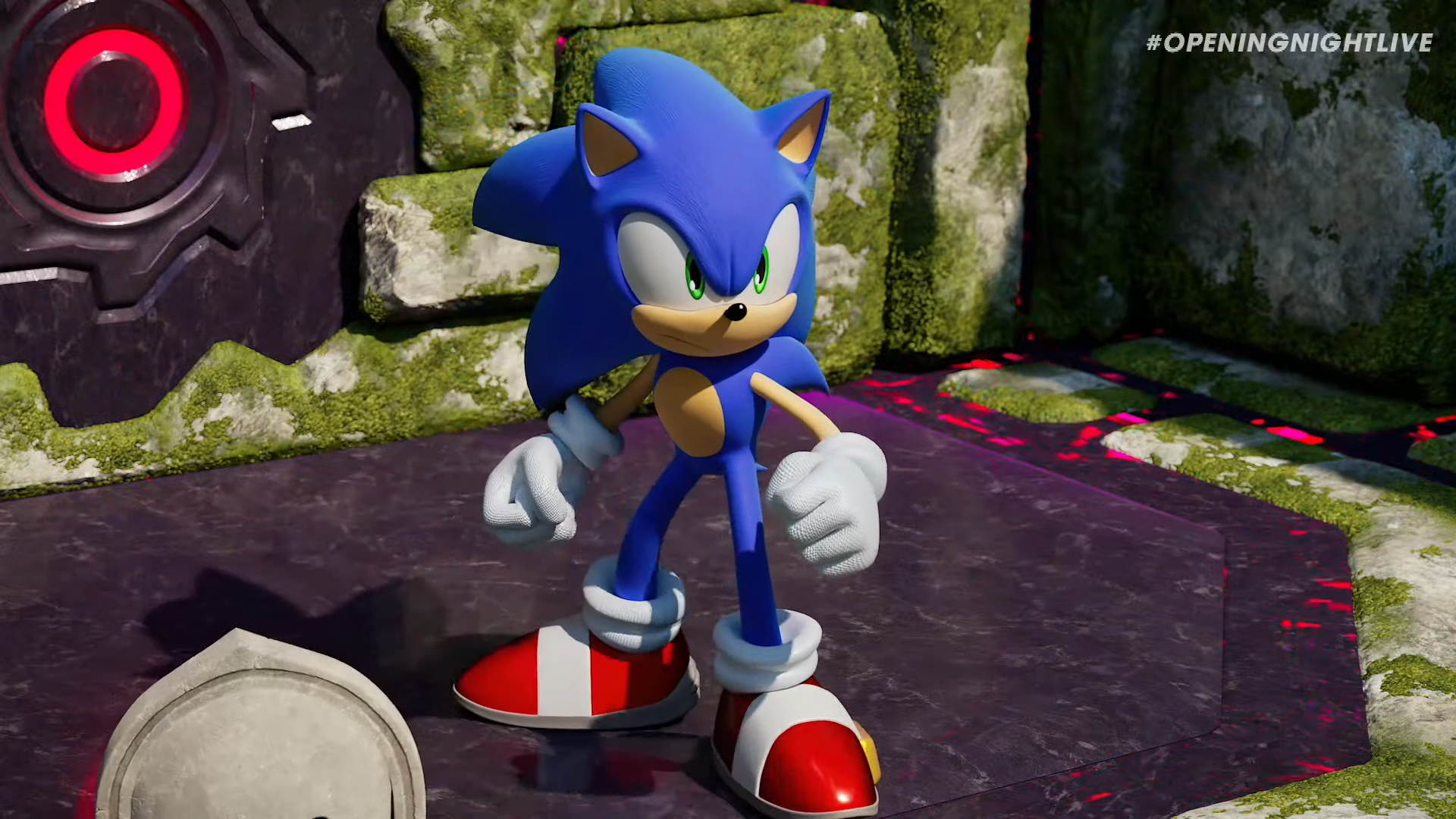 The other big game that we knew was going to be on show at Opening Night Live was Sonic Frontiers, the open-world hedgehog game that looks more than a little like The Legend of Zelda: Breath of the Wild.
The trailer showed off more of the world and some of Sonic's new combat abilities. Take a look at it in the trailer below:
However, the main thing to take away from this trailer is the Sonic Frontier's release date. We'll be racing around the open-world on November 8.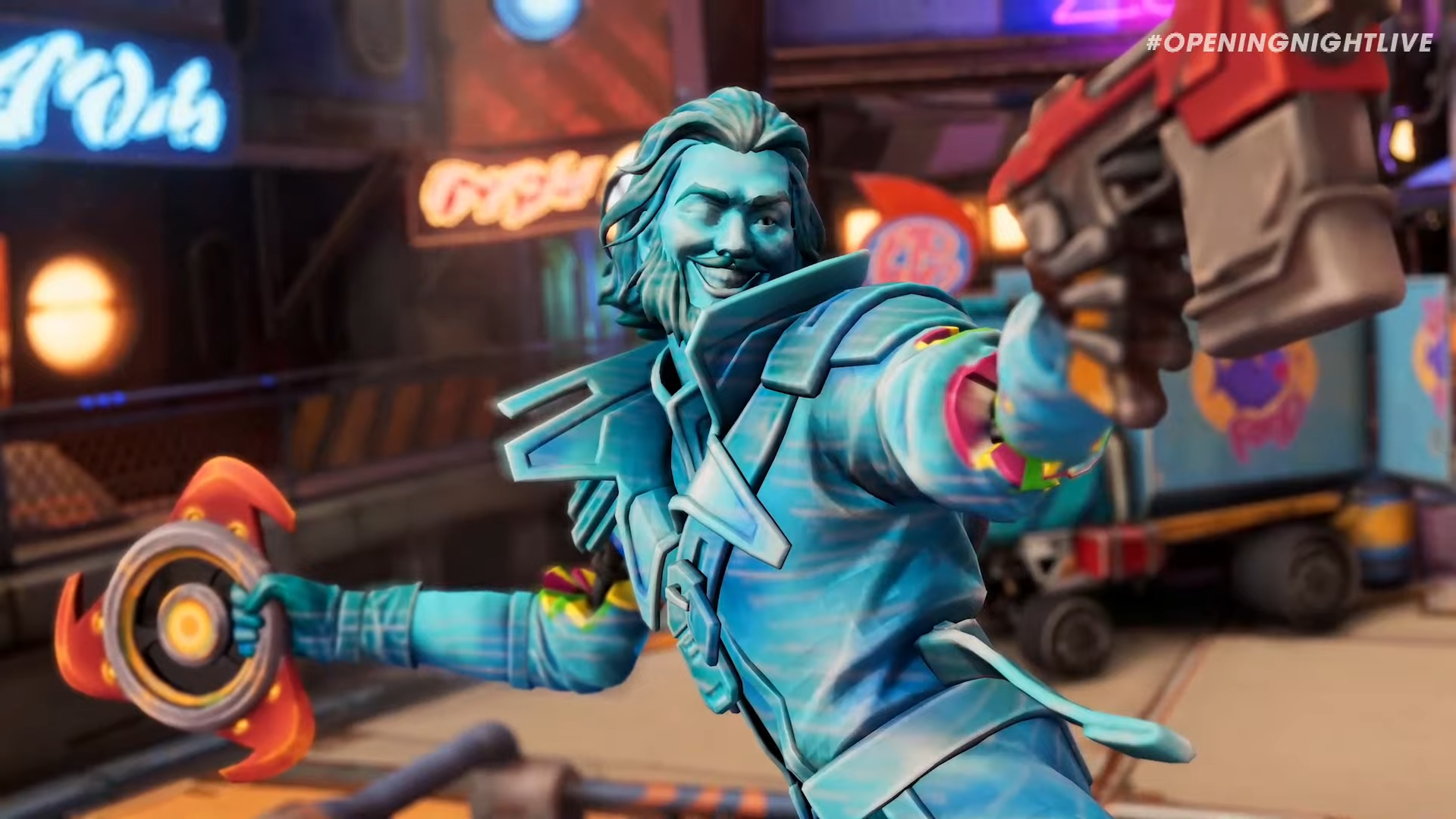 The makers of Subnautica have revealed their new game and it is... unexpected.
Moonbreaker is set in a world created by fantasy author Brandon Sanderson, and it sees you leading a small battlegroup of ten fighters in a turn-based strategy game.
See it at work in the trailer below:
A real highlight of the game is that all of your units are treated like miniature figurines, and the team has embraced that by building some really detailed painting tools, so you can make each one of your characters unique.
It seems an odd move for the makers of one of the best survival games to up and chance genre, but developer Unknown Worlds didn't start out with survival games. Its previous game Natural Selection was a multiplayer shooter/strategy hybrid. Clearly this isn't a team to be pigeon-holed.
While I should probably only be highlighting the biggest news and announcements in this showcase, and the speed at which these trailers are dropping is clearly proving a challenge to keep up with, I'm not going to miss the opportunity to share the new Homeworld 3 trailer.
This absolute classic real-time strategy series has been lying fallow for far too long and, even though the rights to it were bought by Gearbox more than five years ago, we've still not see seen the release of the long-awaited third game.
Still, the latest trailer is showing that it will be worth the wait. Just look at the thing:
So many great RTS games are coming back from the dead right now and I am very happy for it. Age of Empires 4, Company of Heroes 3, the Command & Conquer remaster, and now Homeworld 3, too. It's a great time to be a '90s RTS fan.
Telltale is back in force tonight, not just showing off the new Tales From The Borderlands, the long-awaited sequel to its Borderlands adventure game.
It was quite a surprise to find that Borderlands was one of the most successful settings for a Telltale adventure series, especially how amazing a job the team had done with The Walking Dead and The Wolf Among Us.
See it in action in the trailer below:
We also get a good look at Telltales new Expanse game. Set before the events of the book and TV series, the game will tell you how some of the characters we've come to know so well became who they are at the start of the story.
We can't wait.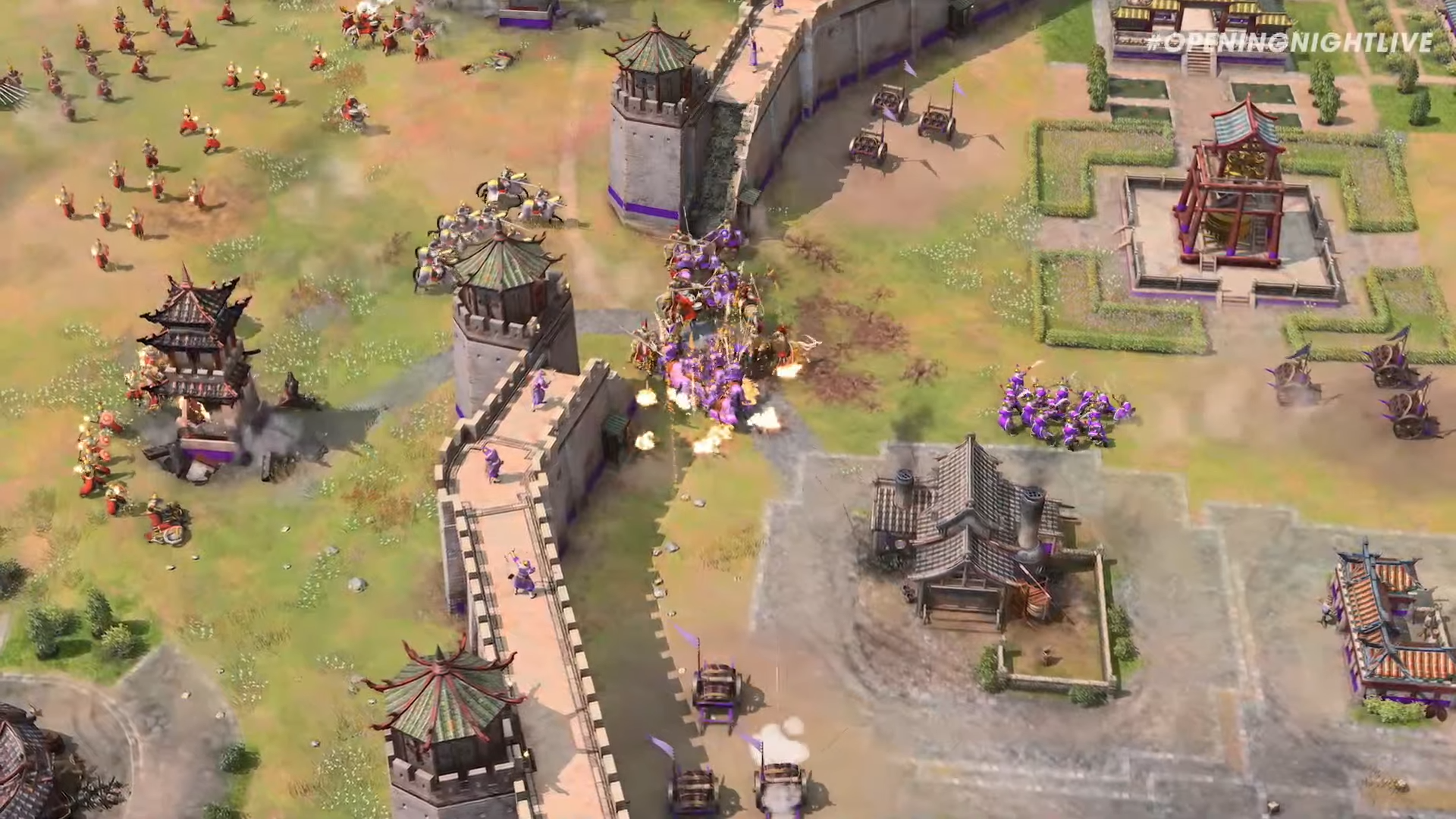 Another big reveal for strategy game fans, Microsoft's next expansion for Age of Empires 4 has been revealed in a new trailer, showing off not just the new armies but also letting us know when it will be out.
The Ottomans and Malians expansion adds both armies to the game on October 25. Better still, it's a free update. We'll surely be hearing more about how the armies work in the coming weeks.
While release date reveals are something we could naturally expect from a showcase like Opening Night Live, and sometimes even the news of delays, it's not often we hear about a game's release date being brought forward but that's what we have here.
Warner Bros. has revealed that co-op superhero 'em up Gotham Knights will release earlier than expected. The news came at the end of a punchy new trailer:
While this new Batman game isn't from Rocksteady, that studio's next game is Suicide Squad: Kill the Justice League, spending more time in Gotham and in control of its superheroes should be a good time. And, of course, we don't have long to wait, with Gotham Knights now releasing on October 21.
And, the game we were all waiting for is closing out the show: Dead Island 2.
I remember talking to Yager, Dead Island 2's original developers back in 2014 about their plans for the open-world Zombie series. I think also talked to Sumo Digital, the game's next developers in 2017 about their plans for the game, and I look forward to speaking to Dambuster Studios about what exactly they're doing with the reanimated carcass of this violent sandbox.
Also, what on earth has taken so long? And why did the team have to "build it from the ground up" as the developer on stage says?
Check out the new cinematic trailer below:
The game is still set in LA, it still sees you and your co-op friends take on zombies with melee weapons (and some guns), so it's not changed drastically in concept since its 2014 reveal.
The trailer also officially reveals that Dead Island 2's release date is February 3.
As well as Dead Island 2 cinematic trailer, developer Dambuster Studio showed off the first in-game footage of the zombie hack 'em up. Just a heads up, it's pretty gory.
We're hopefully going to be seeing more of the game in action on the showfloor at Gamescom so expect initial thoughts on Dead Island 2 later in the week.
Well, that's everything from the Gamescom 2022 Opening Night Live showcase. while the big three – Microsoft, Nintendo, and Sony – were all basically absent from the show, and we missed all the major publishers, like EA, Activision, and Ubisoft, there were still a few big hitters in there.
Purely for personal attachment to the series, my highlight was the Homeworld 3 premiere, but there were some other great games in there, too. The Callisto Protocol and Hogwarts Legacy both continue to look great. And, after the disappointing Saints Row reboot, Dead Island 2 at least looks to be an open-world game with some color in its cheeks.
Keep checking back on TechRadar Gaming this week for updates on all these games and more.
Sign up to receive daily breaking news, reviews, opinion, analysis, deals and more from the world of tech.
Thank you for signing up to TechRadar. You will receive a verification email shortly.
There was a problem. Please refresh the page and try again.