How AI is transforming the way doctors treat patients
New technologies lower risks and provide richer insights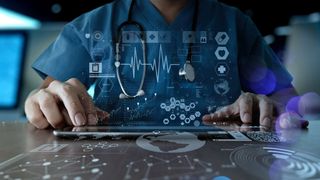 (Image credit: Image Credit: Everything Possible / Shutterstock )
Advances in artificial intelligence (AI) are happening at a much quicker pace than anyone could have predicted. This emerging technology is now being used by businesses and is even finding its way into consumer products. One industry that has fully embraced AI is healthcare and doctors and other hospital staff are using advanced machine learning algorithms to solve problems in new ways.
TechRadar Pro spoke with HeartFlow's Founder and Chief Technology Officer Charles A. Taylor to learn more about how the company is using deep learning to build 3-D models of patients' hearts to provide doctors with a safer and more effective way of diagnosing cardiovascular disease.
Can you explain the technology behind HeartFlow and how it is being used in the healthcare industry?
HeartFlow has pioneered technology to help clinicians diagnose coronary heart disease (CHD). Using data from a standard cardiac CTA scan, the HeartFlow Analysis first uses deep learning in order to create a personalised, digital 3D model of the patient's coronary arteries. HeartFlow then applies computational fluid dynamics and advanced algorithms to the model to assess the impact of blockages on blood flow. This analysis can help clinicians diagnose CHD, develop the optimal treatment for each patient and reduce the need for additional testing.
The potential of the HeartFlow technology to make an impact on the world is huge, given that CHD is the leading cause of death worldwide. It is responsible for more than 66,000 deaths each year in the UK and it is estimated that more than 2.7 million British people currently live with the disease.
The technology's real-world applicability has been demonstrated in recent studies. For example, research from the ADVANCE Registry looked at more than 5,000 patients across Europe, Japan and North America. Using the HeartFlow Analysis allowed doctors to change their recommended treatment plan in two-thirds of patients. This meant that some patients who were due to receive stenting or a bypass were able to be treated with medication instead. Meanwhile, others who were due to be treated with medication only were identified as needing invasive management to optimise blood flow to the heart.
How does your product take the information from a standard CT scan to create a personalised digital 3D model of a patient's arteries?
The HeartFlow Analysis process begins with a cardiac CT scan of a patient's heart. The hospital uploads the image data to HeartFlow's secure cloud-based system, where machine learning and trained human analysts create a personalised digital 3D model of the patient's coronary arteries.
Next, powerful algorithms solve millions of complex equations to simulate blood flow within the model. The impact of any blockages on blood flow in the arteries can then be assessed.
The completed analysis is securely transferred back to the hospital and physicians. Cardiologists are able to interact with the model – selecting specific areas of the coronary arteries to investigate, zooming in and out, and rotating the image to give a level of examination ordinarily only possible through an invasive procedure.
Ultimately it gives doctors a non-invasive way of looking at fractional flow reserve (FFRct) values along the arteries leading into the heart. "Fractional flow reserve" values describe the ratio of pressures upstream and downstream of a blockage in an artery to help physicians determine the impact a blockage may be having on blood flow. A positive FFRct value (<0.80) indicates that a blockage is impeding blood flow to the heart muscle. The HeartFlow Analysis was previously validated against invasive FFR and showed excellent correlation.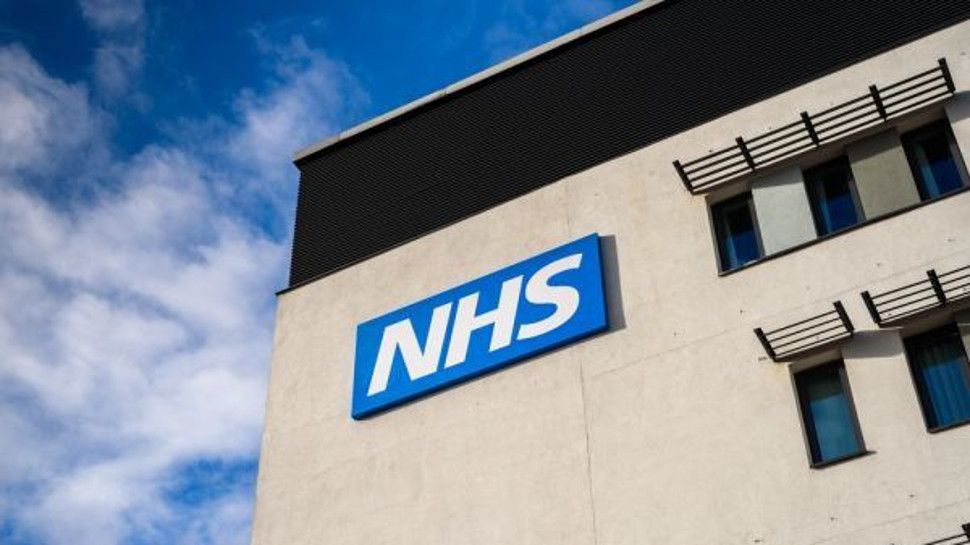 How many hospitals have adopted your technology and how has it impacted the way they care for patients?
To date, the HeartFlow technology is available in more than 30 NHS England hospitals, with plans to expand further. The technology is being fast-tracked through the NHS Innovation and Technology Payment (ITP) programme, and as a Rapid Uptake Product through the National Institute of Health and Care Excellence's (NICE) Accelerated Access Collaborative. These programmes seek to invest in cutting edge, market-ready medical advancements, diagnostics and digital platforms that improve the quality and efficiency of patient care.
For patients, the benefits of the technology are clear – most can be diagnosed without undergoing an invasive diagnostic angiogram– something that comes with a certain level of risk and could contribute to some people feeling reluctant to investigate CHD symptoms.
In addition to the clear medical advantages offered by HeartFlow, it has also been projected to save the NHS money. NICE estimates that HeartFlow could save the health service more than nine million pounds every year. Savings come largely from the technology's ability to reduce the need for costly additional testing or invasive procedures that might involve close monitoring or overnight admission.
How does HeartFlow utilise algorithms to determine if a blockage will have a significant impact on blood flow?
The core of the HeartFlow Analysis rests on deep learning, computational fluid dynamics and cloud computing. HeartFlow uses deep learning technology applied to image data from a cardiac CTA scan to create a personalised 3D model of the patient's coronary arteries. We then apply computational fluid dynamics to the model to calculate blood flow and assess the impact of blockages on coronary blood flow. This information aids physicians in the diagnosis of CHD and the determination of optimal treatment. The deep learning and computational fluid dynamics algorithms all run in the cloud, which is necessary in order to provide the HeartFlow Analysis at scale to serve a large population of patients.
HeartFlow also employs web and mobile applications in order to communicate with the hospital IT infrastructure. One important security measure is that only coronary CT image data is sent to HeartFlow in the United States via the cloud for analysis, and any patient identifying information remains in the country of origin. Once the analysis is complete, the 3D model is matched back to the patient identifier information and then sent back to the web interface so that doctors can review their analyses.
Would you say that the healthcare industry is adopting AI faster than other industries? If not, what are the barriers to AI adoption in healthcare?
It's hard to say for sure, as there certainly are some compelling applications already in place. However, policy makers and healthcare professionals naturally take a cautious approach to technology and patient care, as people's lives can be at stake. Thorough testing always needs to take place before implementing new ways of working, as happened with the HeartFlow Analysis.
But the benefits of new technology can be significant – such as improving patient care, health outcomes and saving the NHS money. It's no surprise that Prime Minister Theresa May has promised the healthcare industry millions to explore how AI can help the NHS. Additionally, the Health Secretary, Matt Hancock, has made expanding the capability of technology in hospitals one of his top priorities. Last year he launched a whitepaper called the future of healthcare, which championed the role of technology in helping to modernise the NHS and improve efficiencies.
What advice would you give to CTOs looking to integrate AI into their operations?
People can be resistant to change. This is true of employees in all industries, and this resistance is often experienced when new technologies are introduced somewhere without sufficient stakeholder engagement.
However, the integration of AI will, in most cases, make medical staff and employees' lives much easier and serve as a tool to help them achieve greater results. Too often this is only understood at the top of the organisation and in the C-suite. As CTOs, we should try and work with HR and internal communications to ensure all employees understand the organisation's technology strategy, how it will help them to do their jobs better and, perhaps most importantly, the opportunities it will create.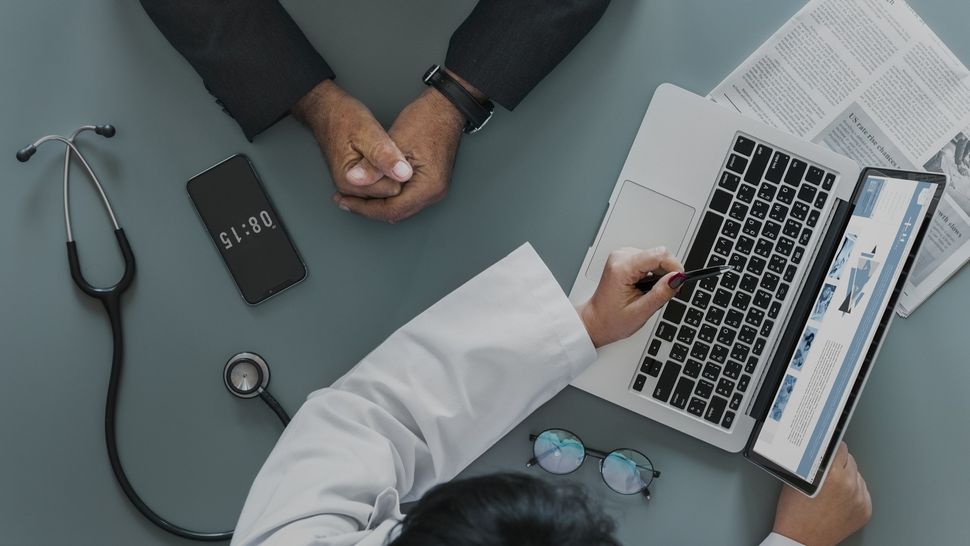 What is the potential of AI in healthcare and could it possibly take the place of a consultant in the future?
The potential for AI in healthcare is tremendous, as AI increasingly becomes integrated into the healthcare ecosystem. AI is transforming the way doctors deliver cost-effective, high-quality diagnostic and treatment services to their patients. For example, the technology can identify patterns and anomalies in diagnostic data from medical scans at a speed and volume that humans are simply unable to replicate.
The processing power of AI has applications far beyond providing simple diagnoses. It can be used to help health professionals identify the severity of what is wrong with the patient and provide insight as to why they are experiencing certain symptoms. This additional information helps doctors decide on the most effective treatment.
AI has almost endless potential, but the bright future it offers cannot be reached if the necessary infrastructure is not in place to support its development.
The implementation of AI technology serves to enhance the capability and efficiency of trained medical staff, not replace them. Taking the HeartFlow Analysis as an example, AI technology can quickly produce an accurate 3D model of the patient's arteries from a CT scan, but it still requires a doctor to interpret the significance of the disease in the model, integrate it with other patient data, and subsequently decide on the best course of treatment.
AI and the analysis it provides is invaluable, and it helps physicians most effectively use their time and provide improved diagnoses. However, human intervention will always remain at the centre of patient care.
Charles A. Taylor, Founder and Chief Technology Officer at HeartFlow
Are you a pro? Subscribe to our newsletter
Sign up to the TechRadar Pro newsletter to get all the top news, opinion, features and guidance your business needs to succeed!
Charles A. Taylor is the Founder and Chief Technology Officer at HeartFlow.