EA Sports FC 24 - everything we know
EA Sports FC 24 is here, and it's time to prepare for an all-new experience in football video gaming.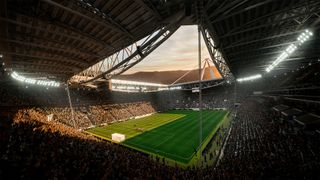 (Image credit: EA)
EA Sports FC 24 has arrived, marking the release of an incredibly anticipated addition to the football gaming space. Following on from the FIFA franchise, there's been a lot of chat surrounding the launch of the game, and now it's here, we are free to see just how it compares to the series and what makes it such an integral addition to any football-lovers library.
In the lead-up to its release, we compiled all the news and updates regarding EA Sports FC 24 so you could keep up to date with everything you needed to know. Now the game is finally available, this page is a way you can compare everything we anticipated about the release and how it compares to the content. Here's everything we knew about EA Sports FC 24.
EA Sports FC 24: cut to the chase
What is it? The most true-to-football video game, and the first installment to the EA Sports FC franchise
When did it come out? September 29, 2023
What can I play it on? PC, Nintendo Switch, PlayStation 4, PlayStation 5, Xbox One, and Xbox Series X|S
Who is making it? EA Sports
FC 24 release date and platforms
EA Sports FC 24 was released on September 29, 2023, on PC, Nintendo Switch, PlayStation 4, PlayStation 5, Xbox One, and Xbox Series X|S.
Two versions of the game are available, the standard edition and the Ultimate Edition, both offering a wealth of in-game bonuses if you pre-ordered.
Although the platform you play the game on might not be a make-or-break deal for you, it's essential to note that some features are limited to current-gen consoles and PC. The official gameplay trailer stated that HypermotionV Technology is limited to Xbox Series X|S, PS5, and PC. Although it's not an essential part of the title, it helps to translate the rhythm and fluidity of football into the game by using data from existing matches for a more immersive experience.
EA Sports FC 24 gameplay
Although we haven't seen a whole lot of gameplay for EA Sports FC 24 beyond the above trailer, we still know a little bit about which features are making their way into the game and how they will enhance gameplay to elevate our experience to something more immersive which have been shared via the official EA Sports FC 24 website.
Firstly, anyone playing on Xbox Series X|S, PlayStation 5, or PC will be able to enjoy HyperMotionV Technology which implements mechanics and movement from real-life matches to make matches feel as fluid and realistic as possible, and paired with the enhanced Frostbite Engine, lifelike detail is only encouraged through this technology. Having access to HyperMotionV technology is said to unlock authentic full-team movement, alongside 1,200 signature run styles so you can explore the exact way your players move on the pitch.
In addition to this, life is bought to your players through PlayStyles+ optimized by OPTA, which provides players with unique capabilities to help them feel more realistic and authentic when on the field. Any iconic moves you have seen elite players pull off in real life may be capable of pulling off in-game due to PlayStyles+ you'll be able to pull off certain stunts to a world-class standard, putting you above the competition.
There are several game modes to explore within EA Sports FC 24, including the coveted Ultimate Team mode. Within this mode, you'll be able to build your dream XI from the ground up and select from the extensive player list to optimize your team throughout your journey. In addition, you'll get to improve these players through Ultimate Team Evolutions, which is a new way to build your squad. You'll be challenged to complete a set of objectives to improve individual skills, alongside players' ratings to keep them competitive during the season.
In addition to Ultimate Team, you'll also be able to experience both a career and management mode. Within Player Career, you'll be able to track both manager and player development to ensure you're focusing on developing your skills where needed. Features such as player agent will let you carve your own path to success and focus on specific skills to reflect your performance on the pitch.
In Manager Career, you'll be challenged to lead your club to the top of the board, but you'll need to have serious control over your tactics and training features to ensure everyone is performing to their highest ability. You'll also be able to implement your own visions into your coaching to help inspire your team to play with everything they have.
EA Sports FC 24 trailers
Even though EA Sports FC 24 has been one of the most anticipated sports games, we haven't actually seen a whole lot of trailers before it launched. We received two in total, the official announcement trailer and the official gameplay trailer, both of which offered a fairly brief look at what we can expect from the game and what makes it so special in comparison to other football games.
The official announcement trailer showcased a representation of what we can expect the game to look like built in the Frostbite engine and takes us through some of the teams we may experience within the game. In addition, we see a few settings such as the pitch and the changing rooms for several teams, which we expected to carry across to the game. The full trailer can be seen below:
FC 24 leagues and players
EA Sports FC 24 boasts over 30 leagues for players to experience, alongside 19,000+ players across 700+ teams, so there's more than enough for you to sink your teeth into and find your perfect players. A huge number of the most famous and best leagues are included, as shown in the list below:
Premier League
EFL
Barclay's Women's Super League
LALIGA
Liga F
Bundesliga
Google Pixel Frauen-Bundesliga
D1 Arkema
Serie A TIM
MLS
NWSL
However, these aren't the only leagues we get to experience within the game, as numerous leagues around the world are included so you can have the most authentic experience - and bring in players from all around the world. On top of the list above, the list below states all the additional confirmed leagues to be involved with EA Sports FC 24:
Liga Portugal
Belgium Jupiler League
Dutch Eredivisie
Liga Profesional de Futbol-Argentina
Roshn Saudi League
Korea K League 1 & 2
Chinese Super League
A-League
Süper Lig
Liga 1
Ekstaklasa
Austrian Bundesliga
Credit Suisse Super League
Superliga
Scottish Professional Football League
SSE Airtricity League Premier Division
Allsvenskan
Elitserien
EFL League One
EFL League Two
3.Liga
Indian Super League
On top of these leagues, a handful of players were confirmed for the title: Erling Haaland, Sam Kerr, Vinicius Junior, Leah Williamson, and Jude Bellingham.
EA Sports FC 24 story and setting
EA Sports FC 24 promised the most authentic football experience. As the successor of the FIFA franchise, we'd go ahead and say that there won't be much of a story mode to explore, and the central focus will be on training to be the best player there is while utilizing your skills on the pitch and building up your team.
That said, FIFA 17 offered the debut of a story mode through "The Journey" which follows a single player and their journey following their aspirations to emulate the story of his grandfather and step out into the Premier League. Although this mode helped bring players closer to the story of FIFA, which continued through FIFA 18 and FIFA 19, there have been no recent installments, so we were unsure whether or not EA Sports FC 24 would receive something similar.
In terms of setting, the main attraction for EA Sports FC 24 is the stadiums you'll explore while playing. There are around 115 licensed EA FC 24 stadiums to play in, including new settings alongside a few you might've experienced in previous football games. To once again reinforce the immersion this game plans to offer, these stadiums are constructed to be incredibly realistic, providing players with an insight into the pitch which they might not receive otherwise.
However, the number of stadiums doesn't stop there either. Even though we didn't receive a confirmed list of every single stadium available within the game yet, we knew that there would be well over 150 locations once you factor in unlicensed stadiums too. Given the number of leagues available, we expected to have our work cut out for us once we start pairing up against the competition at their home stadium.
EA Sports FC 24 news
EA Sports FC 24 player ratings move Cristiano Ronaldo out of top 24
The official top 24 ratings have been released for EA Sports FC 24, and amongst some other shake-ups, Cristiano Ronaldo has been moved out of the top 24 which has taken a lot of players by surprise.
EA Sports FC 24 official gameplay trailer released with release date
Following its initial announcement trailer, a gaming insight was released to spotlight more on what players can expect from the game. Although the vast majority of content within the trailer seems animated, we do receive a first look at several new features that will make the experience more immersive and accurate such as the use of PlayStyles+ and HyperMotionV Technology. In the description of the trailer, we also receive a release date for the title, which states to be arriving on September 29, 2023.
EA Sports FC 24 receives official announcement trailer
At long last EA Sports FC 24 has received an official announcement trailer that walks us through an animation of the game built in the Frostbite engine. Within this trailer, we see several locations in which players are preparing for a game, such as changing rooms and gymnasiums, followed by a brief look at players on the pitch in action. Toward the end of the trailer, we receive no release date, but instead a reference to an official gameplay trailer launching a few days later.
If you're looking for more information on upcoming games worth keeping an eye on, check out the Star Wars Outlaws release date and everything we know guide as well as our Tekken 8 release date and everything we know page to keep you on top of those games.
Sign up for Black Friday email alerts!
Get the hottest deals available in your inbox plus news, reviews, opinion, analysis and more from the TechRadar team.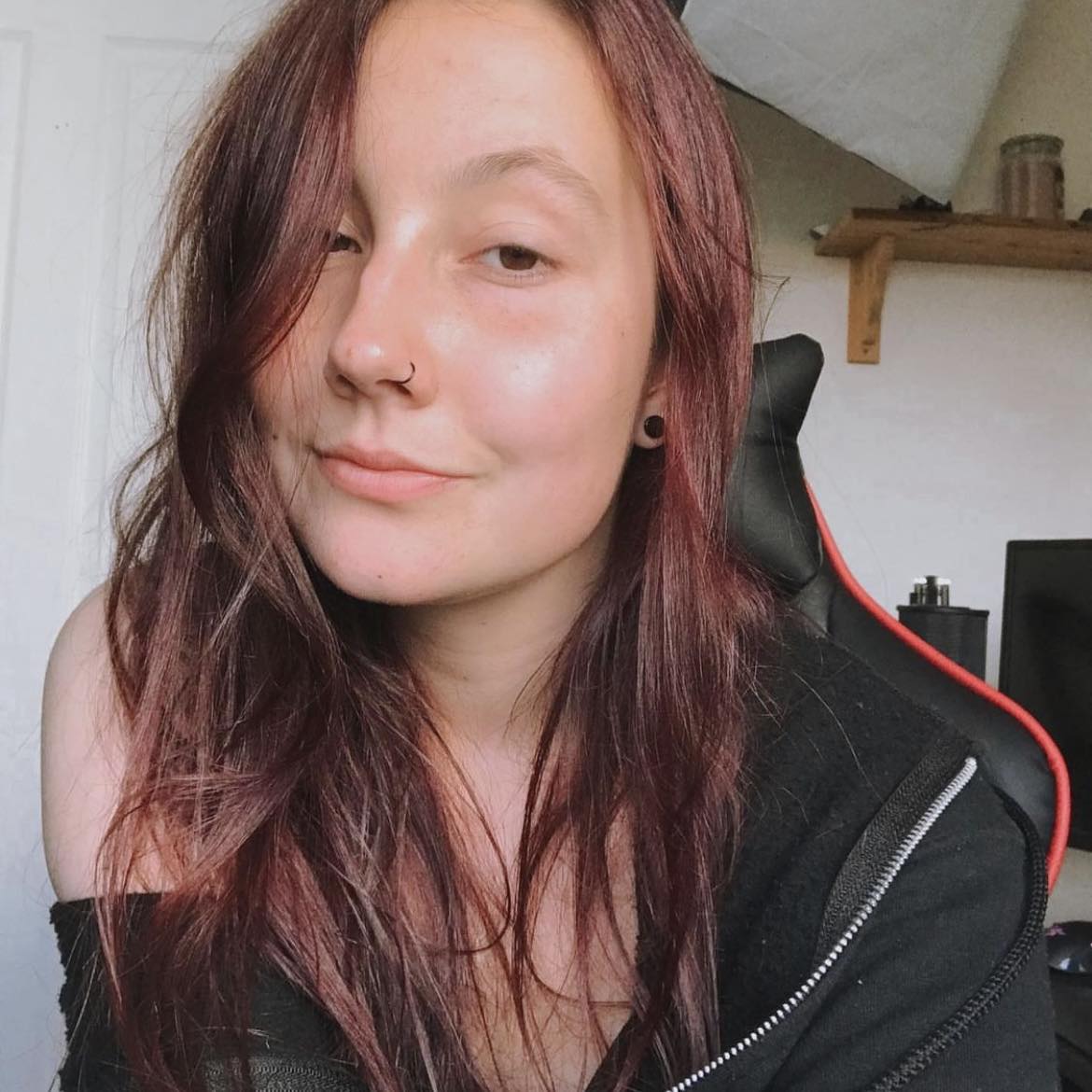 Kara is an Evergreen writer at TechRadar Gaming. With a degree in Journalism and a passion for the weird and wonderful, she's spent the last few years as a freelance video game journalist, with bylines at NintendoLife, Attack of the Fanboy, Prima Games, and sister publication, GamesRadar+. Outside of gaming, you'll find her re-watching Gilmore Girls or trying to cram yet another collectible onto a shelf that desperately needs some organizing.