The fear that robots will one day take our jobs is a common one despite the fact that robots are already working alongside humans in a number of industries. However, not in the way that you might think. Robotic process automation (RPA) employs robots or rather AI workers to help businesses automate a wide variety of tasks and workloads.
To learn more about how businesses are currently using RPA to automate their workloads, TechRadar Pro spoke with UiPath's chief evangelist Guy Kirkwood.
How does UiPath help businesses be more productive?
Through its Robotic Process Automation (RPA) platform, UiPath provides organizations with software robots that can be used to automate repetitive, mundane tasks; the sort of stuff that workers dislike doing in the first place. With support from these robots, employees can focus on more strategic, fulfilling work – unleashing significant productivity gains, as well as greater opportunity for innovation. For example, one of UiPath's Japanese clients, Sumitomo Mitsui Banking Corporation (SMBC), has saved more than one million-man hours by implementing RPA.
The company was founded in Romania and later moved its headquarters to New York. What prompted this move and has it paid off?
UiPath moved its headquarters to New York City in 2017. New York is a known hub of enterprise software companies, and the firm was eager to become part of its vibrant business and tech community. Not only that, but several of its early customers are based in New York, including financial institutions, banks and insurance companies.
The proximity to these customers enables more intimate face-to-face interactions and helps UiPath establish deeper relationships with existing and prospective customers and partners. This intimacy is not restricted to NYC, UiPath now has operations in 34 countries as it realized that local knowledge and relationships are invaluable to effective growth. The result? UiPath's revenues are very evenly split between the Americas at 37 percent, Europe at 34 percent and Asia at 29 percent; this even spread is extremely unusual in the business that is essentially only four years old.
Lastly, New York attracts top-tier tech (specifically developer) talent due to its large population and nearby schools. Since its move, UiPath has been continually amazed by the tech talent NYC has to offer. So much so that since moving into a new building on Park Avenue in the summer of 2018, headcount has doubled, and the company had to make additional space in Brooklyn.
How are businesses using RPA to automate mundane tasks and can you give us some examples of the kinds of processes that are being automated?
Businesses are deploying RPA to efficiently manage large-scale processing in ways that are customizable throughout each individual business. RPA is currently being used across almost all industries and functions, including IT, finance and accounting, human resources and customer service. RPA can be leveraged for an array of tasks – whether it is auto-populating forms or spreadsheets, organizing incoming information or processing transactions.
What's "new" about RPA is that benefits are generated for employees and businesses alike. For example, State Auto, a super-regional insurance holding company headquartered in Columbus, Ohio, uses RPA for back-office tasks. Auditors at State Auto go through thousands of policies to determine recommendations for changing rates. Policies that don't need to be audited still have to be documented, which requires performing routine data-entry with two separate and unconnected systems, selecting codes and making drop-down selections. With robots in place, this activity happens rapidly and error-free, releasing individuals from time-consuming, and mind-numbing, tasks. The use of UiPath's RPA solution at State Auto has netted a productivity benefit of over 65,000 hours of labour saved. These hours were not reflected in job cuts, but instead as a pure value-add that has allowed for unprecedented growth.
RPA is also improving job satisfaction, driving productivity and enhancing customer service. One CEO of a UiPath customer in Ireland said: "since we put in automation, the mood music of our organization has changed. We have happier employees and we now measure our service in terms of compliments rather than complaints." This has nothing to do with technology; what we're seeing is a fundamental culture change.
Are IT departments standing in the way of implementing RPA?
IT departments are helping with the implementation of RPA, as CIOs own the necessary infrastructure for the deployment of robots. For RPA implementations to be successful, it's critical that IT and business units collaborate, align on goals and work closely together.
RPA was initially seen as a way of avoiding the wait for IT to provide the connections at a system-to-system level (through APIs) that had traditionally been the preserve of the IT teams. By operating through the user interface (UI), RPA could provide the same or better benefits much more quickly and much cheaper. It was therefore considered a potential threat to the CIO and was pejoratively described variously as a "dirty fix" or "sticking plaster solution." That situation has now, thankfully, been superseded by the realization that RPA is just as applicable in the IT department for password resets, ITSM and BPM/ERP integrations, as it is for their colleagues in business operations.
How can organizations strike the right balance between IT and business?
As with any business operating or department working with any other, the answer is partnership. IT has to be comfortable that the business has the sufficient (and robust) compliance and governance processes and tools in place to protect the company's data. In turn, the business itself must be comfortable knowing that IT supports the move to a more automated future where robots and humans work together.
UiPath's technology partners have recognized this: Oracle for instance, is using RPA, not APIs, to connect to the plethora of differing systems that link into their platform: it is cheaper, faster and more robust given the continually changing application landscape. Think about it, if both systems have a UI, RPA can act as the bridge.
How does UiPath plan to move into more front-office and customer facing areas?
With the proven success of RPA in the back office, due in large part to the fantastic work that Blue Prism, the inventors of RPA and erstwhile competitors of UiPath, has demonstrated since 2002, there is increasing demand to leverage RPA more in the front office. Already, RPA is used in the front office to shorten transaction times in call centers and help employees tackle large volumes of incoming requests.
RPA can also help enhance customer communication by controlling a contact schedule, triggering reminders when it is time for employees to follow up with customers or manage a complaint. Beyond that, RPA can also send automated messages to customers to allow for faster replies.
This is why UiPath has seen the balance between unattended robots (which work on the activities that no one wants to do) and attended robots (which help humans to do – and improve – the work that they want to do) is changing. In 2018, the percentage ratio was 64:36 in favor of unattended; today it stands at 46:54 in favor of the attended robots.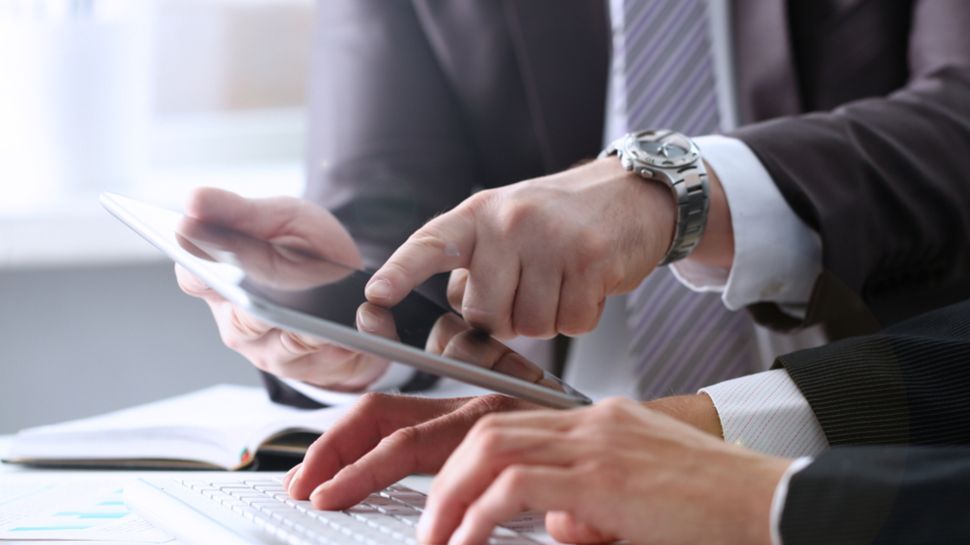 What advice would you give to businesses looking to adopt RPA for the first time?
That's easy: use the fantastic resource created by analyst firm Everest Group! The Smart RPA Playbook is the step-by-step guide that helps organizations of all sizes, and in all industries, to scale RPA from initial pilot to what they term as Pinnacle; where automation is in every part of the enterprise. This 200-page instruction book can be downloaded from the UiPath website at no charge.