Akamai unveils its big push for the global cloud market
New Connected Cloud marks Akamai's big cloud entrance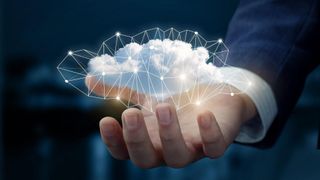 (Image credit: Natali _ Mis / Shutterstock)
Akamai has unveiled details on its Connected Cloud, a new service that has been in the works since it acquired cloud hosting provider Linode for $900 million in 2022.
Creating its distributed edge and cloud platform, Akamai will use the existing 11 Linode sites along with the same 4,100 sites in 134 countries that already power its own edge network.
The company hopes that the new platform will help users "[keep] applications and experiences closer and threats farther away."
TechRadar Pro needs you!
We want to build a better website for our readers, and we need your help! You can do your bit by filling out our survey and telling us your opinions and views about the tech industry in 2023. It will only take a few minutes and all your answers will be anonymous and confidential. Thank you again for helping us make TechRadar Pro even better.
D. Athow, Managing Editor
Akami Connected Cloud
Three new sites are planned to be live by this summer, which will form the template for a further 10 core sites that the company hopes to roll out in the last six months of the year.
Further supporting its network, Akamai has also unveiled plans to roll out distributed sites that should "bring basic cloud computing capabilities" to hard-to-reach regions that the company currently claims are underserved. It has identified more than 50 cities for these.
Connected Cloud is designed with ultra-low latency at its core in a move that Akamai hopes will see media, gaming, SaaS, retail, government, and more industries well served.
Besides this, many of the organizations it serves will also benefit from increased compliance with standards, including ISO, SOC 2, and HIPAA, allowing them to move workloads among clouds with fewer risks.
"Akamai's leadership position at the edge enables us to scale everything we touch: We scale content, putting digital experiences closer to users than anyone. We scale cybersecurity, keeping threats farther away from business and people. Our customers know us and trust us for this scale. Now we plan to scale cloud computing, to provide customers with better performance at a lower cost," noted Akamai co-founder and CEO Tom Leighton.
While there's no precise word on pricing, the company did share this statement, "The new pricing structure is able to use the power of Akamai's network to drive down the cost of cloud egress by bringing CDN-like economics to cloud data transfer. The new egress pricing model is designed to result in significantly discounted egress rates relative to the hyperscalers and alternative cloud providers."
In a further statement sent to TechRadar Pro, Akamai said, "Our pricing will be extremely competitive. Given our ability to apply CDN-like economics to cloud egress costs, we expect we'll be able to offer many enterprise customers egress pricing that could be 80% lower than what they're accustomed to."
Are you a pro? Subscribe to our newsletter
Sign up to the TechRadar Pro newsletter to get all the top news, opinion, features and guidance your business needs to succeed!
With several years' experience freelancing in tech and automotive circles, Craig's specific interests lie in technology that is designed to better our lives, including AI and ML, productivity aids, and smart fitness. He is also passionate about cars and the decarbonisation of personal transportation. As an avid bargain-hunter, you can be sure that any deal Craig finds is top value!