How to dropship with Shopify
Everything you need to finally start dropshipping with Shopify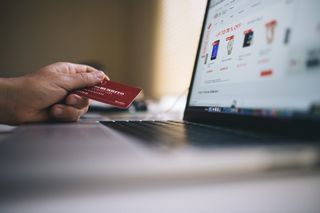 (Image credit: pixabay| StockSnap)
Shopify has been one of the most popular sites to build an online store. Since its development in 2006, it has emerged to be one of the best ecommerce sites to start an online store. Dropshipping is a very lucrative business and a great business-model for entrepreneurs. Dropshipping with the best ecommerce platform like Shopify is very convenient and a great option for new entrepreneurs. This business model makes it possible for entrepreneurs to outsource, handle, and ship products to third-parties.
Eager to kickstart? In this article, we will be talking about how to Dropship with Shopify. Dropshipping isn't planning to be less lucrative than it is now, in fact, it has proven to be one of the best ways to make money online. We will be uncovering a lot in this article so tighten your seatbelt and let's roll!
Chapter 1
What is dropshipping?
Dropshipping is a business model that enables individuals to sell products without a physical storefront and inventory. Dropshipping has made it easier for entrepreneurs to ship products to their customers without having to worry about logistics. The link in Dropshipping is the connection between the entrepreneurs and the supplier down to the customer.
In this fast-growing world individuals, especially entrepreneurs, are seeking ways to make money online, and Dropshipping is filling that yearning or gap. In the past few years, it has become the most popular and lucrative way to make money online and the best part of it is that the individual doesn't need to worry about inventory, or logistics, all of which will be handled by the supplier which is a third-party that can be anything from a wholesaler, or manufacturer, or maybe a retailer.
This business model has transformed a lot of things, especially the landscape of ecommerce, it has proven to allow individuals to start an online business with little investment, and risk level. You can see dropshipping from another angle. It has eliminated the need for traditional inventory as the individual hardly keeps any products in stock.
The relationship between the entrepreneurs with the manufacturer or supplier is what makes dropshipping possible. The supplier keeps products in stock and is responsible for shipping products down to your customers. One can say that dropshipping is highly flexible and scalable. It reduces operational responsibility, the task of shipping, packaging, and product management. You can gain access to a wide variety of products from different suppliers which increases sales and profits.
What is Shopify?
Simply put, Shopify is an ecommerce platform that enables entrepreneurs to build an online store and make sales through their dashboards. Shopify is a site that lets you build, grow and manage your business. Founded in 2006 by Tobias Lütke, Daniel Weinand, and Scott Lake, Shopify is a platform that lets entrepreneurs or merchants customize their stores and sell in multiple places such as web, mobile, brick-and-mortar, etc. It is made up of a wide range of tools, and also a user-friendly interface which makes it easy to navigate. Its features are vast and help to set up, manage and promote your products.
Shopify helps its users manage products, shipping, process payments, track Sales, and analytics. This platform supports multi-channel selling, you can not only sell your products in the store but also on social media platforms, in person, etc. Its comprehensive solution makes it the most popular place for online stores. So many successful online stores are hosted by Shopify and it also offers secured and reliable hosting infrastructures to these stores. Its built-in SEO features enable its users to optimize their site to rank high in search engines, this gives you an edge over other competitors leading to increased Sales and traffic.
What are the benefits of Dropshipping with Shopify?
There are many benefits attached to Dropshipping with Shopify which we will unveil in this section of the article.
1. Low startup cost: This sounds interesting right? Dropshipping with Shopify involves little investment and low barrier entry. Comparing it to traditional marketing which requires capital to start, a physical storefront, shipping, products management, and storage, dropshipping requires only an online store and a relationship with a third party. There's no need for warehousing, shipping, product management, and storage.
2. Access to wide varieties of products: Dropshipping with Shopify gives you access to wide Varieties of Products from different suppliers which results in increased Sales and profitability. There is access to thousands of products which makes it easier for you to change your product line.
3. Easy to start: Dropshipping with Shopify can be incredibly easy to start. All you need to do is to choose a product, find where to market them, and get a customer to place an order. Shopify has made it easy for entrepreneurs to open a dropshipping business and run it smoothly without stress and hassle. This benefit is one of the main reasons why Dropshipping is highly competitive, but dropshipping is very lucrative and there's always a chance to grow.
4. No need for logistics: This is one good reason I love dropshipping, you don't need to worry about how goods can be shipped to your audience. Shipping can be a very stressful and complicated part of ecommerce, but dropshipping saves you the stress, time, and also money to ship customers' orders. The supplier is in charge of the logistics, when a customer makes an order, you pay the shipping fee to the supplier and they will ship the product down to your customers. You can also benefit from some Shipping discounts.
5. Customer support: This is a very important part of your dropshipping business. Your customers are very important, they are the main focus of your business, thereby their satisfaction is very crucial. Dropshipping with Shopify offers 24/7 support to your customers, they are there to assist you with any technical or business questions you might have. They also have a large community where other dropshipping entrepreneurs share their thoughts, insights, and experience on networking, etc.
6. Access to a wide range of marketing tools: Shopify offers access to a wide range of marketing tools. They have built-in integrations and marketing features. These tools are there to help you Market your business and products to the public. With these features, marketing platforms, and integrations you can attract potential customers to your store, and increase website traffic, sales, and leads.
7. Low-risk: Dropshipping with Shopify reduces any risk especially one associated with traditional mode of selling. There's no need to invest upfront in inventory. No need for any physical storage to start worrying about how to maintain products stored in the warehouse. It has a total Low-Risk factor.
8. Global reach: With Shopify, you can reach thousands of people around the globe. It has features like internet shipping options and multiple currencies which enables you to sell to different people from different countries. Dropshipping with Shopify makes it easier to reach out to them and market your products and services to them and have the products shipped down to them regardless of their location.
9. Focus on your customers and marketing: Give 100% focus to your customer's needs and marketing your products. Shopify helps you to focus on your audience and marketing them while they handle the other aspects which might distract you such as logistics, inventory management, and fulfillment tasks. It enables you to focus more on building your own brand.
10. Integration with third-parties: Shopify features a sizable app ecosystem that enables you to interface with a variety of third-party programs. These apps can improve the functionality of your store, ease processes, and maximize marketing initiatives.
Why should you Dropship with Shopify?
Shopify being the top ecommerce website has made it easier for entrepreneurs to market their products online at a low price, they can easily launch their ecommerce store on Shopify. The big question here is "Why Should You Dropship with Shopify?" Dropshipping with Shopify opens access to several features and advantages and below are the reasons why you should Dropship with Shopify.
1. Easy to set-up
This user-friendly platform makes it easy to set up your store on its platform. You don't need any technical abilities or skills to set up your store, it makes it easier to set up your store with any technical know-how. With the list of customizable templates provided by Shopify, adding your products is easier, you only need to select a template and easily add your products to your store.
2. Product management
Another reason why you should dropship with Shopify is its product management. It manages your products effectively making it easier for you to add products, remove out of stock products, adjust prices, etc. You can easily update information on your products, manage inventory, and import products from suppliers.
3. Order fulfillment
You can automate the order process. This means that when an order is made the supplier gets automatically notified of the order and also be able to handle the shipping process, enabling effective shopping of the products to customers making sure it reaches them. This removes the need for inventory management and logistics.
4. Payment gateways
There are multiple payment gateways for flexible and easy payment of products. This is very important for every ecommerce store and integrating your store with multiple payment gateways makes payment very smooth and flexible. You won't lose customers to your competitors just because you don't have a particular payment gateway. This makes your clients find your store comfortable, and easy to navigate and also will likely come back for more purchases.
Many payment gateways like PayPal are restricted in some countries and making it your only payment gateway is like building limitations around your store. Having multiple payment gateways makes it easier for people from different countries to be able to pay for products bought. That's why Shopify had a different payment gateway to make it easier for customers to make purchases.
5. Marketing and SEO
You can effectively optimize your store to rank higher on Google search results due to Shopify's inbuilt SEO tools. When your store is fully optimized you have a better advantage than your competitors, increased Sales and traffic are some of its benefits. Also, Shopify has some marketing features like discount codes, gift cards, and social media integration to help promote your product and store to your audience
6. Security and hosting
Of course, this is very crucial for every store. Shopify ensures the security of your store, it also hosts your store making it accessible to customers and always secured. One beautiful thing about Shopify is that it automatically updates the security of your store and also maintains it, so you don't need to worry about Updates and maintenance.
Chapter 2
How to choose a dropshipping business idea
Here we will be looking at the process of choosing a dropshipping business idea. This requires careful observation and consideration and these steps are going to help you choose the right dropshipping business idea.
Your interest and passion: This is the first step when it comes to choosing the right path for your business. Looking at your interest and passion can help align you with the right business structure and structure. Start thinking about brainstorming those interests and passions that are of interest to you, think about what Industry you are more knowledgeable about, what you consider doing most, and what products you think will resonate well with your audience. This will help you to choose the right business idea for your dropshipping business. Choosing what you enjoy doing will make your dropshipping business fun, enjoyable, and full of adventure for you.
Market Demand: You can't start anything without research. This helps you know the kind of services you intend to provide, research builds your knowledge base on the topic, so conducting a market demand helps you know who your audience is, what kind of product resonates well with them, and how you can serve them better both now and in the future.
Proper market research helps you to know what you are up against in the niche you are planning to venture into, it shows you who your competitors are and also helps you to formulate plans, and strategies on how to succeed. It shows you the kind of problems you might encounter in the future and how to deal with them. Proper research on market demands gives you a solid foundation on which you can build your ideas and succeed. Here are tools we recommend that will give you valuable insights into market demands, trends, and customer preferences Google Trends, Amazon Best Sellers, and social media platforms.
Evaluate competition: How competitive is the market you want to venture into? This is what you need to access before going into dropshipping. Knowing your competitors and understanding the competition helps you to know what you are up against, and helps you to know how to stand out from the competition.
There are three different kinds of competitors you need to identify when choosing a business idea this includes Direct Competitors: These people target the same audience you target, in the same geographical area, and also sell the same product you do; Indirect Competitors: They are the opposite of direct competitors. They target different audiences and sell different products but the difference is that they are in the same category as you.
For example, you might be selling a different brand of alcohol and they might be selling alcohol from a different brand. The similarities are that you both sell alcohol and have different target audiences. The last competitor is Substitute Competitors: These competitors offer different products from you, but they target the same audience from the same geographical area.
Pick highly profitable products: pick products that are highly profitable and in high demand. You won't like to pick a product that isn't only difficult to sell but also low-profit value. Pick products that are highly demanded both in the local and foreign markets. The product you choose should be something that people know and are probably in trend, your product should also be of high quality if you don't want them returned back to you and customers seeking for a refund, sell not only products that are in demand and highly profitable but also products that are valuable and of high-quality. Tools like Google Trends can help you to evaluate the business idea you have to establish a successful business.
Consider product availability and sourcing: Don't go for scarce products, know the availability of the products before choosing the product. You wouldn't want to keep your customers stranded when they demand for a particular product simply because it's not in stock or may be scarce. Consider the availability of dropshipping products in your niche before choosing it, also check the shipping times, customer support, response time, reliability, and customer reviews.
Shipping considerations: Before choosing a dropshipping product check for the shipping time for that particular product. The shipping cost and time are very important to consider. If the shipping cost is very high you might consider going for another product and the shipping time is very long i.e. if the shipping date and time take a period of 2 months or more then you might have to reconsider.
These factors are very essential to succeed in your dropshipping business, you won't want to keep your customers waiting to receive a product for a long time, and of course, you might probably lose them to your competitors. There was a time I ordered a product, and it took 3 months to get to me, which was very frustrating - by the time the product arrived I'd already lost interest in it, and, guess what, I'm not going to that store again. To avoid this look for reliable suppliers, don't take long to deliver products, and offer affordable shipping costs.
Here Are lists of Dropshipping business ideas you can try:
1. Eco-friendly products
These are Products made using natural materials, they are preferable to products made with plastics, chemicals, or dangerous substances. For example, toys made entirely of wood, clothes made of linen, hemp, wool, etc. Eco-Friendly Products are a big help to the environment and many customers are looking for ways to help the environment, so by selling this product, you are helping our environment.
Tote Bags made of recycled cotton and polyester, T-shirts, hoodies, sweatshirts, tank tops, baby bodysuits, t-shirt dresses, and hoodies made of recycled polyester or organic ring-spun cotton are good examples of Eco-Friendly Products.
2. Clothing
Fashion is something that might never die, new trends are always coming out. This niche is very good for someone who wants to start a dropshipping business. You can make lots of profit by selling items of clothing like hoodies, women's wear, men's wear, underwear, etc.
3. Pet supplies
Are you a pet lover? Do you have an audience who are pet lovers? Make your audience happy by selling pet products that they will need for their pets. Google Trends can help you research for pet products that are currently in demand and know the one that sells well.
4. Mugs
This is one of the best and most lucrative dropshipping businesses to start. Mugs are found in every home and custom mugs make wonderful gifts for special occasions, fantastic workplace supplies, effective trade show giveaways, and practical everyday items.
5. Gaming accessories
This is a profitable niche to start a dropshipping business. Some people would spend a considerable amount of money on gaming, being not a gamer shouldn't stop you from entering this niche.
There are many other profitable niches to start your dropshipping business which includes tote bags, baby products, yoga apparel and accessories, home decor, custom stickers, camping gear, etc.
Things to do know before starting a dropshipping business
Before starting a Dropshipping business there are things you need to consider and here in this section, we will talk about them.
Know your target audience
Most people make a mistake by thinking that knowing what to sell is the first and most important step to starting a dropshipping business. If you assume that knowing what to sell is the first thing to consider then what happens when you know what to sell but don't know who to sell to? That makes no sense and it can seem very difficult. Knowing who your target audience is is very important, know who is willing to buy your products, and who is interested in them before selling. When you have a target audience it can narrow your focus, instead of trying to sell to everyone, you have a specific set of people who you want to sell to, thereby reducing the competition.
It also helps you to effectively market your products to a specific audience. To know your target audience the first steps are:
Define your product: To define your audience you need to be able to define your product and learn its features and benefits.
Conduct market research: Conduct market research to know who your audience is and about the market, industry trends, and also your competitors.
Conduct surveys and interviews: reach out to your audience by asking them questions, taking surveys, ask questions about their needs, challenges, preferences, and buying behavior
These help you to know and understand who your audience is, how to serve them, and how to offer solutions to their queries. These actions give you an edge over your competitors. It's important to note that knowing your target audience is an ongoing process and should never be dumped, adjusted, and reevaluated who Your target audience is to ensure your marketing strategies are always effective.
Analyze your competitors
This step helps you to gain insights into your competitors' analysis, market strategies, strengths, and weaknesses. Knowing your competitor's marketing strategy is a huge benefit, it gives you insight on how to channel your own marketing strategy and aim for greater success. Knowing your competitors' strengths and weaknesses makes you an edge over them, when you have the knowledge of your competitors' strengths you can be able to identify the difference between your position in the market and theirs and know how to adjust your positioning. Also knowing your audience's weaknesses helps you also to identify areas you need to invest your time and resources on.
Analyzing your competitors helps you to understand your market and spot industry trends.
How to analyze your competitors:
Who are your Competitors?
This is the first question you need to answer to analyze your Competitors. Know who you are dealing with or plan to deal with. As I said earlier in this article we have three types of competitors and you should be able to identify all of them. Direct Competitors are those who sell what you sell and have the same target audience as you even market to the same geographical area. Indirect Competitors are competitors who have a different target audience from you and also sell different products but are in the same category as you. Substitute competitors sell completely different products from you but have the same target audience.
Research their products and services
What do they sell? Go to your competitors' products catalog and study their products very well, identifying their pricing strategies, features, packaging, and selling proposition. Make the comparison to your own and note the difference, know where you should adjust.
Analyze their online presence
Check out their website, social media platforms, and blog posts. Pay attention to the type of content they post, and their engagement. Check their target audience, branding, and content strategy, this can help you in creating an effective marketing strategy. Knowing how they brand their products can give you insights on how to do better, going through their content, and studying it effectively helps you to know the type of content they produce.
Study their marketing and advertising strategies and social media presence
Keep an eye on the marketing and advertising campaigns of your Competitors. Examine their marketing, channels, social media presence, and messaging. Look at the communication styles, platforms they employ, and value propositions they emphasize. List any collaborations or partnerships they have.
Start with a few products
Don't try to add a lot of products when you start Dropshipping. Start with products that you think will be more beneficial to your audience. There are several advantages to starting with a few products.
Focus: Starting with a few products helps you to focus more on those products. It helps you to learn more about the features of those products, their benefits, and how to market them. It helps you have a good and effective marketing Strategy for these specific items.
Reduced complexity: It narrows your inventory management, you will have a few products to track and fulfill. It allows you to provide excellent service to your customers.
Cost-effectiveness: starting with a few products helps you to allocate your resources efficiently. You don't have to stock up on too many products. This can enable you to test the demand market for that particular product. It helps you to avoid investing in products that won't sell well.
Brand identity and positioning: It enables you to establish authority in a particular niche. This specialty can help set your dropshipping company apart from rivals and draw in a committed clientele who link your brand with product knowledge.
Choose Reliable Supplier
Your supplier can either destroy your business or build it up. Your supplier is in charge of shipping products to your customers, dealing with customer queries, and communicating with customers. If you choose an unreliable supplier this will mar your business. Irrespective of dozens of suppliers you should look for a reliable supplier who you can trust. It's best if you choose a supplier who has a narrow focus on a particular niche. Consider yourself as the soul of your dropshipping business, while your supplier is the backbone, beware if the backbone isn't strong or reliable It can be dangerous.
Before going for any supplier check for the best supplier, check their reputation and reviews from customers, this can help you know if the supplier is recommendable or suitable for your business, if not try another supplier. Before choosing a supplier here are some factors to consider.
Your requirements: To choose your supplier you need to define your requirements, your product requirements, quality standards, delivery time, and any other need or requirements you might want from your supplier. With this, you can effectively communicate with your supplier about what you need for your business.
Evaluate supplier credibility: you can't choose a supplier without conducting a background check on the supplier. Check his reputation and reviews, know how he has served others in the past and how satisfied were his customers, note the complaints and feedback from his customers, and also check for certifications or accreditations they hold.
Assess financial stability: A financially stable supplier can meet your demand. You can request financial statements, credit reports or even conduct financial analysis on the supplier to evaluate his financial stability and ensure he has sufficient resources to meet your demands.
Communication and responsiveness: This is very important, a supplier who doesn't maintain sufficient and effective communication with you can't be trustworthy. Note the communication and responsive level of the supplier before making any further steps. Communication is the key to the success of any business. For your dropshipping business to be successful you need to ensure that there's effective communication between you and your supplier. Evaluate how responsive they are and how well they understand your needs.
Pick your ecommerce platform or marketplace wisely
It's crucial to pick your ecommerce platform marketplace wisely that's why we recommend you choose Shopify as your dropshipping ecommerce platform.
There are a lot of reasons why you should consider Shopify as your ecommerce platform and one of them is their user-friendly interface. Shopify has a User-friendly interface which makes it easier for users to navigate, set up and effectively manage their online store. Easy to Set up; Shopify is very easy to set up, you don't need any technical abilities or skills to set up an online store on Shopify. Shopify also hosts and secures your store. So many successful online stores are hosted on this platform, it handles server maintenance and security updates. One other reason you should choose Shopify as your ecommerce platform is that it's mobile responsive. Nowadays having a mobile friendly website is very important. Shopify mobile responsive themes adjust your screen, ensuring your online store looks well and functions well on mobile phones.
Create high-quality content
Great content sells, it's very important that you create and maintain high-quality content on your site. "Content is King" as the popular saying goes. Contents such as your:
About Us page
This should be presentable and unique. It's meant to show your audience what your company is like who your teams are, the services you offer, the story behind your brand, and what goes on behind the scenes. Your about us page is the most visited area of your site.
Photos
These are also an important aspect of your site. Your product picture should be of high quality. Shoppers consider the virtual appearance of a product before making a purchase. If your product picture isn't visible to your audience or if it's blurry they will likely abandon the products.
Here are Some tips to take a great picture:
Take your photos in a space with adequate light
Choose a smartphone with a high-quality camera
A mini tripod
Set up a backdrop
Explore different points of view
Edit your photos before publishing
Videos
Your video should showcase your product and services. Your audience can learn about a particular product simply by watching a video, you can also guide your audience on how to find products on your store and how to locate the FAQS page.
Product descriptions
Product descriptions tell your audience about the products they want to buy, they communicate their features and benefits to your audience. A good product description should include the benefits, quality, and features of the products and should make the customer imagine having and using the product as described in the text.
Get your finances in order
Combining personal and corporate money when starting a firm is a common error made by entrepreneurs. This leads to confusion, complicates accounting, can also result in the personal assumption of business responsibilities, and raises serious concerns with the IRS in the event of an audit.
Your personal and corporate funds should be kept as distinct as possible. The most effective approach to achieve it is to open new accounts in your company's name (Business account). We recommend you have a
Business bank account
Create a brand-new company bank account in your dropshipping name. Keep in mind that you should only do business using this account, such as paying suppliers and receiving money from clients.
Business credit cards
You ought to have a business credit card that is exclusively utilized for investing in drop shipping supplies. With the correct rewards travel cards, you can earn some serious rewards because you'll be purchasing a lot of goods from suppliers.
Local business licenses
Most cities and towns demand that companies obtain a business license, which must be periodically renewed. For dropshipping ecommerce enterprises, which frequently operate from home offices, these criteria can be different. You should research local rules and ordinances to determine what, if anything, is necessary.
Establishing a Corporation outside of the US
International merchants can incorporate their company in the US, which gives them access to drop shippers and clients in the US but can be complicated. The merchant will have to travel to the US to complete the required documentation, have a reliable business partner in the US who can act on his behalf, or engage an agency to handle everything.
You can start by learning about this process by consulting the resources listed below:
Non-resident Delaware LLC and Corporation for Foreigners, by Delaware Corporate Headquarters
Setting up a Shopify store
Here's how you can set up your Shopify store for dropshipping.
Create a Shopify account
Creating a Shopify account is very easy and straightforward simply follow the steps listed below to create your account.
Step 1. Visit the Shopify website: To create a Shopify account you need to visit the Shopify website at www.shopify.com to get started.
Step 2. Get started: Click on the "Get Started" button or "Start Free Trial" button on the site to begin the account creation process.
Step 3. Email address: In the provided box as shown in the image above provide your email address, make sure it's a working email address and you have access to it. If you don't have an email address, go over to Gmail and create your email address.
Step 4. Create password: Your password keeps your account secured and gives you access to the store and no one else except if you tell someone your store password then they can access your store. A strong password should be a combination of uppercase and lowercase letters, numbers, and special characters
Step 5. Store name: choose a unique and appropriate name for your store. Make sure the name you choose is one that you use throughout your social media platforms. Use a name that your customers know and can recognize. Make it short and catchy. Your store name will appear like this on Shopify (mystorename.myshopify.com).
Step 6. Additional information: Shopify may request some additional information about you or your store to make sure to provide accurate information. This might include your full name, address, and phone number.
Step 7. Add products: Once you have provided Shopify with the necessary details you can start adding your products to your store.
Step 8. Customize your store: Here you customize your stir by selecting a theme and adding your product.
Select a theme for your store
To select a theme for your Shopify store follow these methods.
1. Firstly you have to go to login to your Shopify account and access the admin. This will lead you to the Shopify dashboard where you can select the themes you want for your store.
2. Select Theme: In the admin section at the left-handed menu of your Shopify admin, select "Online Store" and select "Theme".
3. Explore the themes: You will see a list of themes available in Shopify. There are varieties of them. Browse through the themes till you find one suitable for your store.
4. Filter and sort the themes: Use the filtering and sorting options provided to narrow down your search. You can filter themes based on industry, layout style, features, price, and more. Sorting options include popularity, price, and date added. Then click on the theme to select it.
5. Check theme features and compatibility: This matters a lot, you need to pay attention to the features and functionalities offered by each theme. Some themes may have built-in features for specific industries or types of products. Ensure that the theme you choose is compatible with any specific requirements you may have for your store.
6. Select and install a theme: Once you've found a theme you like, click on the "Add" button to install it. Shopify will confirm your selection and install the theme on your store.
7. Customize your theme: After the theme is installed, you'll be taken to the Theme Editor, where you can customize various aspects of your theme such as colors, fonts, layout, and more. Explore the different customization options and make adjustments according to your preferences.
Customize your store's design and branding
This means adding some specific design to your store, color, topography, and logo.
To customize your store design and branding you need to:
Access the theme editor and customize your theme. Make the necessary design changes you desire.
Customize your header and footer, you can do this by adding your logo, adjusting the navigation menu, and including any additional links or information you want to display.
Modify your colors and fonts to suit the style of your store. In the themes editor, you can change the colors and font style that aligns with your brand.
Customize your products page such as your products images, descriptions, videos, etc. To be visually appealing.
Ads or remove some sections you don't want from your store and you can do this in the theme editor section.
You can always adjust your settings whenever you want.
Set up payment gateways and shipping options
Shopify provides your store with lots of payment gateway and shopping options you can ever imagine. You can activate their payment gateway from the payment page in the Shopify setting but before that make sure you check your eligibility and bank account requirements.
To Set up payment gateways and shipping options Shopify will need the following information.
Your Bank account information and
Your business registration number, or identifier, depending on your country and business type
To use Shopify payment, you need to check your country to know if Shopify is available there and operates there. You should also secure your account by setting up two-step authentication.
To set up your payment on Shopify, you need to keep in mind that Shopify payment costs are based on your plan, and by upgrading your subscription you have a chance of lowering the cost rate. Decide on your store currency before setting up your payment. This currency is the currency that your store will be shown in your product price, do this before making your first sale. Here are steps to step up your payment option:
Go to Store > Settings in the Shopify app.
Tap Payments from the Store settings menu.
Choose from the following options to activate Shopify Payments:
Click Complete account setup in the Shopify Payments section if you haven't added a credit card payment provider to your account.
Click Activate Shopify Payments in the Shopify Payments box and then Activate Shopify Payments in the dialog if you have a different credit card payment provider enabled. Any additional credit card payment processor is then removed from your account.
Click Save after providing your financial information and the necessary shop information.
Finding products to sell
Identify a profitable niche
You can't offer products from different niches, you need to choose at least one profitable niche to focus on. "Jack of all trades is master of none" This is when you think that you can venture into a lot of niches and succeed, but it's the reverse, to be successful in dropshipping you need to master the niche you are operating. You need to position yourself as an authority on a particular niche, customers should see you as a go-to source when trying to make a purchase. You need to identify a niche you can market effectively.
To find your niche you need to:
Identify your interest
Identify problems you can solve
Focus on the target audience
Note your competitors
Gather feedbacks
Profitable Niche for your dropshipping business
Health and personal care
Clothing and accessories
Kitchen and grocery
Home and bedroom
Office products
Tools and home improvement
Camera and cellphone accessories
Gaming
Car Accessories
Research and Sourcing products
To find products to sell you need to research and source products. You need to study the product market, by identifying your interest you know the kind of product you would love to sell. Make sure the products you choose are in demand. Focus on identifying your customers' needs, and knowing how you can meet those needs with the right products.
You can get products to sell from
Choose products with high demand and profit margins
Choose products that are in high demand and profit margins. Products that are in High demand are products that people are likely to go for or products that are in trend.
A high-profit product is a product that makes a profit on each unit sold. It makes a significant profit on each unit of product sold. For example, if you sell a dress for $12, but everything you used to make the dress costs $10 when you sell the product and the profit made is $2, there is profit but not much, now when you sell the same dress for $25 your profit margins raise to $13 that is a notable profit.
To calculate the profit margins of a product Profit margin = Retail price - cost of producing that item
We recommend you focus on products that are in demand and high profit margins because it helps to raise your return on investment (ROI).
Products With High Margin
Specialty products: These products include phone accessories, kitchen gadgets, watches, and collectibles like trading cards.
Candles
Children's products such as children's clothes, toys, etc.
Private label products: this is when a manufacturer makes a custom product for an entrepreneur based on his specifications. These include custom clothing, jewelry, fashion accessories, and health and wellness products.
Dropshipping
Products in High Demand
Clothing
Skincare and beauty
Shoes
Cleaning products
Pet Items
Toys
Mugs
Chapter 3
Choose a dropshipping supplier
In this section, we will be talking about how we can choose a dropshipping supplier. Finding the best dropshipping supplier for your business is very important. A supplier can boost your business and can also destroy it, that's why you need to be more careful and conduct thorough research on each supplier before working with them.
Here are the top best dropshipping suppliers:
Decide on a business structure
This can seem complex at first but not to worry. There are 4 main business structures that you can decide to build your store on:
Sole proprietorship
Partnership
Limited Company
Corporation
The optimum business structure for you will rely on several variables, including the business's nature, size, profitability, and management structure. If you're hesitant, we advise speaking with a legal professional who can help you with both the choice and registration processes.
Sole proprietorship: this is a business structure owned by one person, he or she reports to his or her tax return on each business profit.
Partnership: This type of company is owned by multiple people, either individuals or other companies. Its owners split the profits and disclose them on their tax returns.
Limited Company: This is a hybrid form of business for example like a corporation it limits the personal liability of its owners, referred to as members, while allowing the profits to be taxed either at the individual member level or the corporate level.
Corporation: According to the law, a corporation has legal rights that are distinct from those of its owners. It has the legal right to possess and sell property, bring legal action, be sued, and sell stock-based ownership interests. There are different types of corporations include: S corporations C corporations, B corporations closed corporations, and nonprofit corporations.
Before deciding on which business structure is good for your company, here are things to consider.
Flexibility: You need to note the flexibility of a business structure you want to Start. With your business plan, you can know what business structure suits your business more.
Liability: The business structure with the least amount of personal liability is the corporation, this is because according to the law, the corporation has legal rights that are distinct from those of its owners. Individuals can sue a corporation but cannot have access to the assets of the shareholders. Also in a partnership liability is shared among partners.
Taxes: A sole proprietor pays tax, and the same goes for a limited liability company.
"As a small business owner, you want to avoid double taxation in the early stages," said Jennifer Friedman, principal at River. "The LLC structure prevents that and makes sure you're not taxed as a company, but as an individual."
Corporations are more difficult to set up: The formation of corporations is more challenging. The fact that establishing a corporation requires the most work because it is the most complex business form is its biggest potential drawback. A sole proprietorship effectively allows you to launch a business by generating work or closing a sale. You must submit proper papers when you form a corporation.
Adding products to your store
To add a new product to your store follow these steps
Android (from the App):
Go to the Shopify app from your mobile phone
Sign in to your app then from the Shopify app, go to the products, and click "All products"
From the Products, tap the + button:
Enter the title for your product, along with additional details, such as description, price, features, and benefits
Tap the save button to save your product
For iPhone Users
Go to the Shopify app from your iPhone
Sign in to your app then from the Shopify app, go to the products, and click "All products"
From the Products, tap the + button:
Enter the title for your product, along with additional details, such as description, price, features, and benefits
Tap the check mark to save your product
From your desktop
Visit the Shopify website and log in to your store
From the admin, go to the products page, and click the "Add Products button"
Enter the title for your product, along with additional details, such as description, price, features, and benefits
Tap the check mark to save your product
Chapter 4
Managing orders and inventory
Managing orders and inventory is very important for the success of your business and online store. You need to set up order fulfillment notifications for your store. Here is how to manage orders and inventory.
Managing product inventory and stock levels
To manage your products inventory and stock levels here are some steps to take:
1. Determine optimal stock levels: Check and analyze your historical sales data and trends to determine the stock levels of each product. Consider the following factors such as seasonality, demand fluctuations, lead times, and supplier availability.
2. Set up inventory tracking: setting up inventory tracking enables you to monitor stock levels and automatically update them as products are sold and restocked.
3. Set up stock alerts and reorder points: Set reorder points and stock alert levels for each product. You will receive a notification to refill or place an order when stock levels reach the predetermined threshold. This enables you to maintain the initiative and prevent inventory shortages.
4. Optimize your supply chain: To simplify the supply chain process, strong cooperation with your suppliers is required. To guarantee punctual and dependable deliveries, keep lines of communication open, set expectations regarding lead times, and bargain for attractive pricing.
Handling returns and customer inquiries
The way you handle your customers' inquiries and returns will determine if they will be loyal to you or not. It will determine if you will see them back in your store or not. Thanks to the internet and social media, consumers are more vocal than ever about their interactions with companies, whether they are positive or negative.
Unfortunately, customer-centric firms must accept the fact that complaints will inevitably come in no matter how wonderfully you treat your clients or how successfully you manage your company.
Nobody likes dealing with client complaints, but these occasionally unpleasant events can present an opportunity for you and your company to excel. This is your chance to win over a devoted and pleased customer for life.
Although providing excellent customer service should always be a top concern, here are ten suggestions for handling complaints from customers.
1. Listen: If any customer comes to you with a complaint whatsoever you should give them a listening ear. You should always employ active listening tactics when speaking with your customers. Don't assume you already know what your customers want or need, and don't ignore them either if you think they are unimportant.
Listen to them and focus on what they have to say. People may find it difficult to articulate their issues or what you should do to satisfy them when they are angry. Your customer will have time to cool down if you let them chat. Often, all it takes to address a problem is to listen to your clients and let them vent.
2. Acknowledge the Issue: Don't run away from your customers' issues, embrace it and solve their problems. Acknowledge the issue but that doesn't imply agreement with the customer's viewpoint; rather, it merely conveys that you are cognizant of it and appreciate its validity. You can begin by saying something like, "I realize this must be very frustrating for you," and then continue with the complaint in a paraphrased form.
3. Respond quickly to customer refund requests: It's crucial to keep track of how quickly you respond to customer refund requests, from the moment they contact you until they receive their money. New emails should be responded to instantly by an email autoresponder service, and communication identification and prioritization procedures should be in place.
Consider including live chat on your website if you can. This is one of the easiest ways to settle disputes over refunds or returns, and a lot of consumers prefer to call customer service. Additionally, don't forget to check in with your customers to see how their refund experience went.
4. Handling customer complaints: Many customer service representatives are nearly compelled to deal with rude consumers and handle complaints.
To be able to handle customers' complaints effectively you need to learn a variety of soft skills such as attentiveness, clarity in communicating, empathy, the capacity for using uplifting words, etc. Consequently, being able to calm angry customers and guarantee an efficient and effective complaint response.
Marketing and promoting your store
In this section, we will be learning about how we can market and promote your store. Marketing and promoting your business is a very important step you must take. To stay ahead of Competition, to get seen by potential customers, to sell your products, to increase leads, traffic, and sales you need to promote your store. There are many ways you can promote your store and it includes.
Developing a marketing strategy
Before you start your marketing and Promotion journey you need to develop a marketing strategy. To develop a marketing strategy here are steps to follow to ensure that your strategy works effectively well.
1. Set clear marketing goals and objectives: This is very important, before you embark on your promotion journey you need to sit down, count the cost, and know who your target audience is and how you can market to them. Setting marketing goals and objectives helps you to focus on the necessary areas of your business. Your marketing objectives should answer the big question "What do you want to achieve?" If you don't know the answer to this question then you aren't ready to start marketing your store. Your goals can be to increase brand awareness, generate leads, drive sales, or expand into new markets. A SMART goal is always specific, measurable, achievable, relevant, and time-bound (SMART).
2. Identify target market: Who Are you marketing to? Who is likely to buy your product? You should find this out, this will help you narrow your focus. To find out who your target audience is you need to conduct market research to know their demographics, interests, needs, and preferences. This will help you channel your marketing campaigns to resonate well with your audience.
3. Analyze the competition: As we said earlier, analyzing your competitors will give you insights into their strengths, weakness, and marketing strategies. While analyzing the competition, be sure to understand their marketing strategy especially if it's a direct competitor, and study their positioning very well to know how you can channel your positioning. Analyze their strengths and weaknesses to know what you need to improve on and invest in.
4. Marketing channels: Once you are done analyzing the competition, the next step is to choose a marketing channel. Select a marketing channel where you will likely find your target audience. You can consider both online and offline marketing channels, such as social media, search engine marketing, content marketing, email marketing, print advertising, events, and partnerships.
Implementing search engine optimization (SEO) techniques
Implementing search engine optimization techniques enables Google to promote your business. If your store is not fully optimized your site won't rank higher on Google search results, and you will likely lose potential customers, because when your audience searches for a particular product, your competitor's store is what will be shown on Google's first search results page. Search engine optimization is a technique practiced to enable your business to rank high on Google search results by aligning with the Google algorithm.
Some SEO techniques to implement include:
1. Keyword optimization: this is researching, selecting, and adding relevant keywords to your site. What keywords do you want your store or a particular product to rank for? Search for keywords your audience is likely to use when searching for similar products in your niche tools like Google Keyword Planner, SEMrush, or Moz Keyword will help you to search for relevant keywords with low competition and high search volume. Effective keyword optimization increases your online visibility.
2. Meta tags and title tags: These are very important aspects of your search engine optimization. When writing your title tags, you need to be careful because these are the language search engines understand. Title tags tell the search engine what the products, page, or store is all about.
3. Products Description: your product description should contain the specific keyword you want the product to rank for.
Utilizing social media marketing and advertising
Social Media can help you Market and promote your store and products. Here are some ways to can utilize social media to market your store
TikTok: This is a very popular social media platform, and according to statistics there are over one billion monthly users on TikTok. This platform is highly known for building brand awareness through video creation. You can utilize the power of this platform to promote your store and products. You can also include a link to your landing page in your bio to increase traffic and drive sales.
YouTube: This app has been so popular for its videos. Ever since 2019, statistics have found that YouTube users watch over one billion hours of videos every day on the website. That's incredible! You can leverage the picture of this channel to promote your store and products to the public. Create a YouTube channel that has the name of your brand or store that helps build credibility with your audience, create engagement and loyalty, Increase your social media presence, and drive traffic to your website.
You should also consider other sites like Facebook, Instagram, Twitter, etc. Facebook has been a very popular app for B2C business and it is a very great place to start your marketing and promoting journey.
Running email marketing campaigns and newsletters
Running email marketing campaigns helps to convert your lead into buyers. According to statistics 75% of customers prefer business to message them through email. Get email marketing tools to enable you to get started in communication with your customers. Some of these tools are free while some are also paid. Running email marketing campaigns helps to boost your brand awareness and also drive sales.
To expand your business reach, leverage the power of email marketing. Running ads can convert leads but that doesn't mean these leads are buyers, but with email marketing, you can convert those leads to your buyers through effective communication. One benefit I love about email marketing is the high ROI. Sounds interesting right? Email marketing costs little to start but can generate lots of money for you in return. Emails marketing is the best way for small businesses to grow their biz because they already know their audience and understand their needs and pain points.
Sending out newsletters to customers every week helps to keep them Informed on the latest updates on your site and also Increases your website traffic.
Chapter 5
Dropshipping tips to increase leads
Here are some dropshipping tips to increase leads.
1. Focus on a particular niche: To increase the number of leads you have you need to select a particular niche and focus on it. Position yourself as an authority in a particular niche, this will attract more customers to your store, as they will see you as a go-to source when they need to get a particular product.
2. High-quality products: If you sell products of poor quality, you are going to lose some potential customers. High-quality products can boost your lead level. Offer products that are in demand, follow market trends and always provide value to your customers.
3. Compelling product descriptions: Your product description should be clear, understandable, and compelling. Write your description in a way that your audience can virtualize the product. Your product description should contain the features, benefits, advantages, and disadvantages of the products. Give your audience the details they need concerning the product they want to purchase.
4. Image and videos: Your images and videos should be of High quality. You can't imagine customers abandoning a product just because the image is blurry. To avoid this, make sure to take and upload high-quality images of your products. Take images from multiple angles to give customers a clear view of what they are buying. Your videos should also be of High resolution, you can make videos to introduce your customers to a product, help them navigate your store, etc. This is a great way to increase leads on your Shopify store.
5. Content marketing: Content marketing helps you share valuable information on content related to your niche. Write blog posts, post images, and create informative videos that provide useful information about a particular product, that answer your customers' questions and pain points of your customers.
6. Social media marketing: This is an effective way to increase leads in your store. Leverage the power of social media platforms to promote your store thereby increasing your lead. With social media marketing, you can increase sales, traffic, and leads simply by creating informative, and compelling content, running ads and promotions, and participating in communities and forums.
7. Influencers partnership: You might have probably come across a video online where someone is marketing a product on his or her social media profile. Influencer marketing is highly lucrative and beneficial for small businesses. Collaborate with influencers in the same niche as you to market your product to their audience.
Dropshipping do's and don'ts
Here are some dropshipping do's and don't that will help you succeed in Dropshipping:
Do:
1. Do provide excellent customer service: offer satisfying customer service to your audience. Be there to answer their questions, listen to their complaints and also address any issues. This will help build strong relationships with your customers.
2. Do optimize your site: Optimizing your store helps you to rank higher on Google search results. Create a User-friendly and virtually appealing interface, and make sure your store is mobile responsive, loads quality, and easy to navigate.
3. Do choose reliable suppliers: As mentioned earlier in this article, your supplier will either make or destroy your store, so make sure to conduct enough research on a supplier before trusting him or her with your store.
4. Do market your business: There are many ways you can market your business to your audience and they include social media marketing, search engine optimization, email marketing campaigns, etc. This helps to boost your sales and increase leads.
5. Do track and analyze data: monitor key performance, and observe performance metrics like conversion rates, number of clicks, website traffic, etc. This gives you insights into the areas you need to invest more in and the areas you need to adjust
Don't:
1. Don't choose an oversaturated market: The oversaturated market is a highly competitive market with a high number of well-established players.
2. Don't rely on a single supplier: this is very important, depending solely on one supplier can be dangerous, especially in the case of stockouts, having a backup supplier In case of any inevitable moment.
3. Don't choose poor quality products: product quality is very important to your audience, and neglecting the quality of the product to ship down to them can be detrimental to you. Ensure the product you send to your customers is of High-quality standards.
4. Don't ignore shipping time and cost: Before choosing any supplier ensure you check the supplier's shipping time and cost. You won't want to let your audience stranded or Keep them waiting to receive your products. It's a total turnoff and the buyer might likely not come back.
5. Don't ignore customers' feedback: no matter what you do, always attend and listen to your customers. Answer their questions and give them the necessary feedback they need. If you see any negative feedback comment, don't delete it or ignore it, instead address it, and make your customers understand that all you want is their satisfaction. Don't delay them, give them prompt feedback, this helps to build credibility and trust from your customers.
6. Don't neglect branding and customer experience: Your branding is very important to your reputation. So is your customer's experience. When your customers have a wonderful and satisfied experience with your store they will likely go and share with their friends and families and also compel them to come and try your store. Build a strong brand identity.
Conclusion
Summary
We have finally come to the end of this article, I hope you learned a lot and are ready to implement them. Dropshipping with Shopify is a convenient way to start Dropshipping. I recommend you use this platform for your dropshipping business.
One key point I will love you to have in mind is always remember that good communication with your supplier is all that you need to provide excellent customer service. Before choosing a supplier make sure you conduct thorough research on the supplier and check past experiences and records he has with customers.
Staying updated with marketing trends gives you an edge over your competitors, and also providing quality products to your customers makes you credible. In your marketing efforts make sure you analyze and optimize your marketing efforts to know which one best works for your business. Focus on giving your customers the best shopping experience they can ever get.
Are you a pro? Subscribe to our newsletter
Sign up to the TechRadar Pro newsletter to get all the top news, opinion, features and guidance your business needs to succeed!
Kenneth is a freelance tech writer who's been in the sector for three years. He loves writing about new technology, focusing on web hosting, streaming, cybersecurity, and how it can benefit people's lives.