If you're looking for fantastic sound on budget, the Roccat Syn Buds Core earphones have you covered. However, their use is limited considering their wired connection and headset control incompatibility.
Pros
+

Deep, rich sound

+

Differently sized, swappable silicone ear tips to suit individual needs

+

In-built microphone picks up audio very clearly
Cons
-

Headset controls are incompatible with Nintendo Switch and iOS

-

The earphones tend to slip quite often
Why you can trust TechRadar We spend hours testing every product or service we review, so you can be sure you're buying the best. Find out more about how we test.
The Roccat Syn Buds Core are powerful wired earbuds with plenty to offer regarding sound quality, especially on a budget. Advertised with Nintendo Switch and mobile gaming in mind, they're able to enhance your immersion with deep, all-encompassing directional audio that can block out external distractions and make in-game music and sound effects much more lively than if they were just playing out of your device's speakers.
Complete with a clear, high-quality built-in microphone, these earbuds are also perfect if you want to game on a mobile device while chatting with friends. They also come with inline controls to adjust volume, but bafflingly, these don't work on Nintendo Switch or iOS devices, limiting their utility. This - combined with the declining compatibility of wired earphones and headphones with modern devices - make it hard to recommend the Roccat Syn Buds Core for anyone looking for earbuds that will last them for years to come.
However, given that you can pick them up for $24.99 / £19.99, the Roccat Syn Buds Core earbuds are of incredible value if you're looking for something simple but effective, and you really can't go too far wrong for the price.
Price and availability
At full price, you can buy the Roccat Syn Buds Core for $24.99 / £19.99. These make them cheaper than every single one of our picks for the best gaming earbuds, so they're very budget-friendly.
For reference, in our roundup of the greatest gaming earbuds on the market, we recommended the wired Turtle Beach Battle Buds for their cheap price point, and they cost $29.99 / £28, so on cost-factor alone, the Roccat Syn Buds Core are even better. Compared to the pricier 1MORE Quad Driver in-ear headphones, which - at recommended retail price - go for around $199 / £200, these are a fraction of the cost, although tradeoffs in quality can be expected when comparing the Roccat Syn Buds Core to high-end earbuds.
Design and features
From the moment you pull your Roccat Syn Buds Core out of the box, you have everything you need for a comfortable and portable experience. As well as three different sizes of silicone ear tips to swap and change as required, the earphones also come with a small, thin fabric drawstring bag to store them. They also come with a short quickstart guide to explain the contents, device compatibility, and technical specifications.
Being a regular drawstring bag, there's nothing to stop the wires from getting tangled, and the bag itself is plain black with no further design to distinguish the brand. It's also so thin that I can't imagine it holding up particularly well as far as wear and tear is concerned, nor should you expect it to offer much protection to the earphones themselves, so don't expect wonders from it.
As for the earbuds themselves, these boast a lengthy 1.2-meter cable, offering plenty of room for movement and flexibility when in use. The individual buds are ergonomic and designed to stay comfortably in each ear (with left and right markings to indicate which goes where). In my time using them, they remained comfortable even when worn for lengthy periods of time. However, I found that even when swapping the silicone tips to fit my ears better, the earbuds were still quite susceptible to falling out when I was using them during calls and actively speaking.
The Roccat Syn Buds Core feature inline headset controls with three buttons built into a plastic block on the left earphone wire. These buttons include a 'multifunction button' for pausing and playing music on compatible devices, as well as buttons to adjust volume. Unfortunately, these inline controls are incompatible with Nintendo Switch and iOS devices, significantly limiting their functionality. Also included on the inline controls block is a microphone, which is ideal if you plan to be on a call while gaming on a mobile device.
Otherwise, the earbuds are very lightweight, adding to their comfort factor, despite looking slightly bulky. The inline control block feels sturdy and robust, and the wire passing through it doesn't rattle or show any risk of becoming disconnected.
Performance
The Roccat Syn Buds Core provide a rich, booming sound (if you want it), not to mention impressive bass, for an overall listening experience which is brilliant given their price. The 10mm drivers really pack a surprising punch - with earphones I've used in the past, I usually set my volume to the maximum setting to get a more dynamic listening experience, but the Roccat Syn Buds Core are so powerful that I only had to put them to 70% of the maximum volume for the same impact.
Furthermore, using them while gaming makes in-game action even more immersive, allowing you to hear background music in more detail and sound effects with much greater clarity.
When playing Mario Kart 8 Deluxe on Switch, I was able to experience the game's gorgeous, uptempo soundtrack in greater quality than I ever had before. In my experience, the racing game's catchy tunes often get lost when playing through the TV or Switch's speakers, with all the crashes, noisy items and characters hogging the limelight. While these sound effects still ring loud and clear when using the Roccat Syn Buds Core earbuds (and hearing the low hum of engines and smashing of item boxes in such clarity is a truly immersive experience), it's also much easier to focus on the music.
Meanwhile, the microphone also proved to be surprisingly high-quality - when testing it in an online meeting, my colleagues agreed that I sounded much clearer than usual when using my laptop's built-in mic. It's worth noting that in further testing, I found that the mic picks up movement quite loudly, too, so users should be wary not to tap or move it directly when in use.
Due to the inline controls' limited compatibility, I was forced to test them on an old Android phone. This is frustrating given that the box markets the Roccat Syn Buds Core as "Nintendo Switch ready", but these consoles aren't able to use one of the earphones' main features at all. The volume buttons worked effectively and smoothly, although it consistently took a moment after pressing the multifunction button for music to pause or play.
Should I buy the Roccat Syn Buds Core?
On a budget, there's no doubt that the Roccat Syn Buds Core boast superb sound quality to suit your gaming needs. However, there's no getting around the fact that as wired earphones, they're becoming dated, and fast.
While battery life is never going to be a concern, the overall utility of the Roccat Syn Buds Core is dwindling as less devices include a headphone jack for them to plug into. Additionally, the inline controls' already-limited compatibility is another nail in the coffin. While you can't go wrong for the price, they feel like more of a short-term solution to high-quality audio on the go, rather than hardware that can continue to be used well into the future.
Buy them if...
You're on a budget: For their low price point, the Roccat Syn Buds Core offer excellent, deep, bass-rich sound, proving that you don't need to spend much for an immersive audio experience.
You want something comfortable: The adjustable silicone tips and lightweight design of the earbuds make using the Roccat Syn Buds Core comfy and easy to wear for long gaming sessions.
Don't buy them if...
You want them to be multipurpose: Like it or not, wired earphones are becoming increasingly dated, and on mobile phones and laptops, headphone jacks are no longer always included as a standard feature. Unless you have a slightly older phone model, these may not be compatible with your device, and this will grow more likely as time goes on, rendering them increasingly redundant.
The headset controls are an important feature to you: Despite the fact that the Roccat Syn Buds Core are advertised as "Nintendo Switch ready", their headset controls (used primarily to alter volume) don't work on Nintendo's console, nor do they work on iOS. Keep this - and the devices you plan on using the earphones with - in mind before purchasing.
How we reviewed the Roccat Syn Buds Core
I spent around a week using the Roccat Syn Buds Core to play Nintendo Switch games like the fast-paced racing title Mario Kart 8 Deluxe, as well as music and rhythm games Mush Dash and Taiko no Tatsujin: Drum 'n' Fun, where I found them particularly pleasing to use. I also used them on a Windows laptop to listen to music, where they continued to hold up well for long listening sessions.
For more ways to enhance your gaming experience, be sure to take a look at our recommendations for the best wired gaming headsets, as well as the best wireless gaming headsets.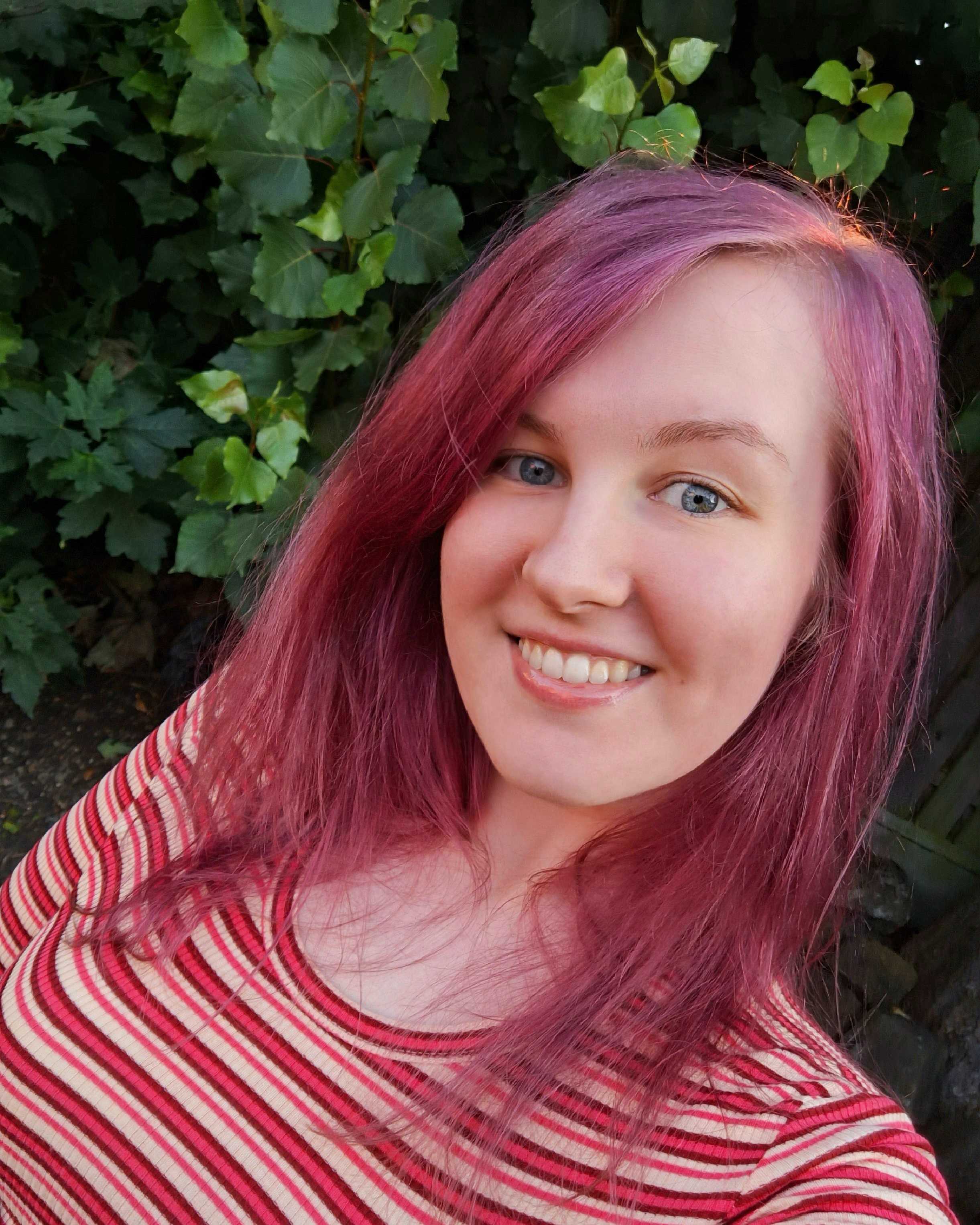 News Writer, TechRadar Gaming
Catherine is a News Writer for TechRadar Gaming. Armed with a journalism degree from The University of Sheffield, she was sucked into the games media industry after spending far too much time on her university newspaper writing about Pokémon and cool indie games, and realising that was a very cool job, actually. She previously spent 19 months working at GAMINGbible as a full-time journalist. She loves all things Nintendo, and will never stop talking about Xenoblade Chronicles.