The Crucial P5 Plus barely surfaces above the minimum recommended speeds for the PS5 and offers average performance in the process which holds it back from a truly viable option for your console.
Pros
+

Excellently designed heatsink

+

Aggressive pricing in 1TB and 2TB

+

Five-year warranty
Cons
-

Barely runs above the minimum recommended specs

-

Not the cheapest Gen 4 PS5 SSD
Why you can trust TechRadar We spend hours testing every product or service we review, so you can be sure you're buying the best. Find out more about how we test.
The Crucial P5 Plus is a budget PS5 SSD that looks to rival some of the cheaper options for internal console storage in 2023. However, with sequential performance that falls behind the majority of the competition, this is one drive that can't quite be considered one of the best SSDs for PS5 despite having a good heatsink.
At a time when the prices of Gen 4 models are continuing to fall, any major advantage that the Crucial P5 Plus would have is subdued. It isn't fast enough or packed with leading features to rival the top-end brands, nor cheap enough to be considered in higher capacities than some of the budget picks I've had past my desk over the past couple of years.
Price and Availability
You can get your hands on the Crucial P5 Plus in the US and the UK for as low as $44.99 / £44.99 for 500GB, but things get more aggressive at the 1TB and 2TB variants at $55 / £57 and $97 / £98 being one of the cheapest PS5 SSDs available now. It's not quite the cheapest on the market - that would be the Adata XPG Gammix S70 Blade, which performs a lot better - but for a Gen 4 NVMe in 2TB in the sub-$100 / £100 range, this value proposition cannot be ignored. With the heatsink models specifically, you're looking at 1TB and 2TB variants for £65 / $62.99 and $199.99 / £104.99 respectively which is still incredibly competitive.
Design and features
Using a proprietary Crucial NVMe controller with LPDDR4 DRAM cache and Micron 176L TLC flash memory, the Crucial P5 Plus is technically capable of pumping out sequential figures of up to 6,600 MB/s read with 5,000 MB/s write. These are respectable figures, sure, however, they fall far from what the now four-year-old Gen 4 NVMe technology is capable of. Most moderately priced models, such as the once-premium Samsung 980 Pro and WD Black SN850 are capable of producing sequential and random performance pushing 7,300 MB/s read and 7,000 MB/s write respectively.
The write endurance (TBW) is also pretty average from the Crucial P5 Plus. It's rated for up to 300TB (500GB), 600TB (1TB), and 1,200TB (2TB) which lags behind the competition as well. Specs aside, this heatsink variant of the Gen 4 drive is rocking one of the nicer heatsinks that I've seen in some time. Available for the 1TB and 2TB versions, it's a thick, rugged aluminium model that's layered in such a way that lets heat glide off it. It's a good touch and spares you from having to consider a standalone PS5 SSD heatsink instead.
Performance
I won't mince words here: while technically competent, the Crucial P5 Plus is the slowest PS5 SSD that I have ever tested in the console. It achieved a benchmark score of 5,624 MB/s - a number which led me to re-test the drive several times and even clean the connector before re-inserting to try again. The speeds actually got gradually lower every time by a couple of MB/s, too. The measure of 5,624 MB/s however is just 100 MB/s faster than the absolute minimum recommended spec set by Sony - something usually comfortably surpassed by other PS5 SSDs. After the benchmark was done, there was a message stating to transfer games back onto the internal storage should there be any issues during play, which isn't the most encouraging first impression.
While many console-compatible Gen 4 drives are easily able to transfer files at around 1GB/sec, this wasn't quite the case for Micron's latest model. This can be evidenced by smaller titles such as Crash Team Rumble and Stray which leaped over from the internal SSD to the Crucial P5 Plus in 8 seconds and 9 seconds respectively. However, with larger file sizes, the gap did increase to almost 1GB/sec when transferring over the likes of Ratchet and Clank: Rift Apart which was written onto the drive in 31 seconds, and Sonic Frontiers which copied over in 24 seconds.
Curiously, as some of the best PS5 games I used got larger in size, the transfer speeds increased. This is also what occurred with the Nextorage NEM-PA, too, but it is good to see rates becoming consistent under heavy loads, likely due to the 176-layer memory and DRAM cache on the chip. Death Stranding: Director's Cut and Demon's Souls transferred in just 56 seconds and 45 seconds respectively which deserves commending. While the rates are far from special, the consistency should be praised, as the Crucial P5 Plus ticks the necessary boxes - albeit unexceptionally.
The message of instability from the benchmark didn't seem to matter in game. When I was playing through some of the aforementioned titles (as well as Mortal Kombat 11) while installed on the drive, everything ran as expected with no technical hiccups to speak of.
While the Crucial P5 Plus does a good job in the PS5 console under some circumstances, it lags behind the vast majority of the similarly priced competition in almost every aspect. The bottom line is that it isn't cheap enough to beat out a budget competitor, nor fast enough to compete with the dozens of PS5 SSDs offering higher sequential performance out of the gate.
Buy it if…
You want a budget PS5 SSD

For the right price, the Crucial P5 Plus could be worth it for you as it performs well enough inside the PS5 for loading games and transferring data.
You want a PS5 SSD with a specialized heatsink
The Crucial P5 Plus features one of the nicest and sturdiest heatsinks I've seen on a PS5 SSD to date.
Don't buy it if...
You can find other, better PS5 SSDs for the same price

With the rates on once top-end flagships from Samsung, WD Black, Corsair, PNY, and Seagate continuing to get cheaper every day, there's little incentive to throw money at Crucial P5 Plus over them.
You want a 4TB PS5 SSD

If you're after a high-capacity PS5 SSD then you're out of luck as the Crucial P5 Plus only goes up to 2TB. Viable alternatives include the Nextorage NEM-PA 4TB and the Seagate FireCuda 530 which are available at this size with a heatsink.
We're also rounding up the best PS5 external hard drives and the best monitors for PS5 as well so you can fill out your PlayStation 5 setup.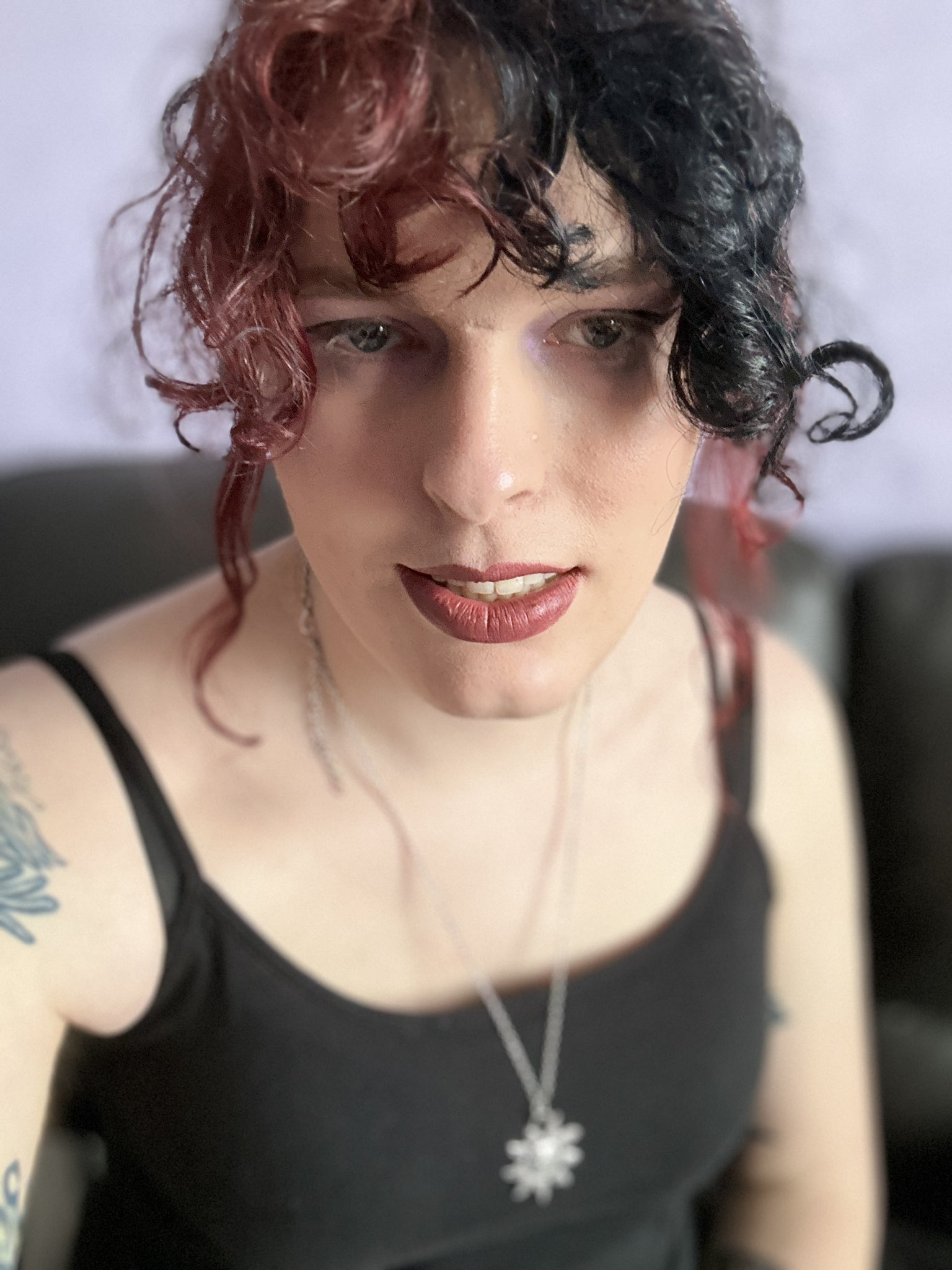 Aleksha McLoughlin is the Hardware Editor for TechRadar Gaming and oversees all hardware coverage for the site. She looks after buying guides, writes hardware reviews, news, and features as well as manages the hardware team. Before joining TRG she was the Hardware Editor for sister publication GamesRadar+ and she has also been PC Guide's Hardware Specialist. She has also contributed hardware content to the likes of Trusted Reviews, The Metro, Expert Reviews, and Android Central. When she isn't working, you'll often find her in mosh pits at metal gigs and festivals or listening to whatever new black and death metal has debuted that week.