Overwatch 2's newest hero, Mauga, could be exactly what fans want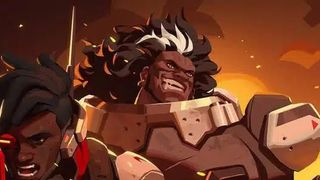 (Image credit: Blizzard Entertainment )
Overwatch 2's newest hero, Mauga, scheduled to release in Season 8, has just been announced at Blizzcon and there's a lot for fans to look forward to.
Mauga looks to be a strong addition to the tank roster in Overwatch 2. Tooled up with dual miniguns as a primary, Mauga backs this up with a front-line breaking power called Overrun and a destructive Ultimate Ability named Cage Fight.
Can't wait to try it out? Don't worry: the upcoming character will be made playable in a free trial this weekend from November 3 to November 5, coming to all modes of the game as soon as Blizzcon's conference ended.
Overwatch 2 has not received a new Tank hero since Ramattra was added in Season 2, so it's great news for Tank mains who are looking for something new. Mauga crits burning heroes, and most of his abilities are all about fighting and pushing forwards and feels incredibly aggressive. He's also the game's first Samoan hero, and Mauga means Mountain in Samoan. However, he's not just big - he is big - but he's also a cunning tactician.
His abilities are as follows:
Chaingun Combo - Mauga has two named chainguns that he dual wields (lovingly named 'Gunny' and 'Cha-Cha') which he can combine to devastating effect
Overrun - this is Mauga's unstoppable charge ability, enabling him to burst through enemy lines
Cardiac Overdrive - an ability that enables Mauga to take reduced damage but also regain health by dealing damage
Cage fight - This is Mauga's ultimate ability and gives you unlimited ammo and lets you bring the pain to others in close combat, trapping them inside a fighting ring.
Mauga has appeared in the lore of this first-person shooter before. A heavy assault fighter for Talon, he was comrades with Baptiste before the support hero switched to the good side. He is said to be proficient in close combat, with Baptiste describing him as being "like a demon". Hopefully, this means Mauga's secondary weapon will cause some serious close-range damage.
Many long-time fans won't be surprised to see Mauga added to Overwatch 2. This new tank hero was initially meant to be added in 2019 as Hero 31, according to a now-deleted interview with former VP of Blizzard, Jeff Kaplan. This spot went to the terrifying scientist Sigma instead.
The switch was made once Overwatch 2's lead designer, Geoff Goodman, and associate designer Joshua Noh decided that the kit that was made didn't suit Mauga's personality. Since then, fans have been waiting for his arrival, and after the newest map in Season 7, Samoa was added (Mauga's home nation), the tank's arrival seemed like a done deal.
In the meantime, if you're in the market for some fantastic Black Friday gaming deals, be sure to check out these great Black Friday gaming headset deals.
Get daily insight, inspiration and deals in your inbox
Get the hottest deals available in your inbox plus news, reviews, opinion, analysis and more from the TechRadar team.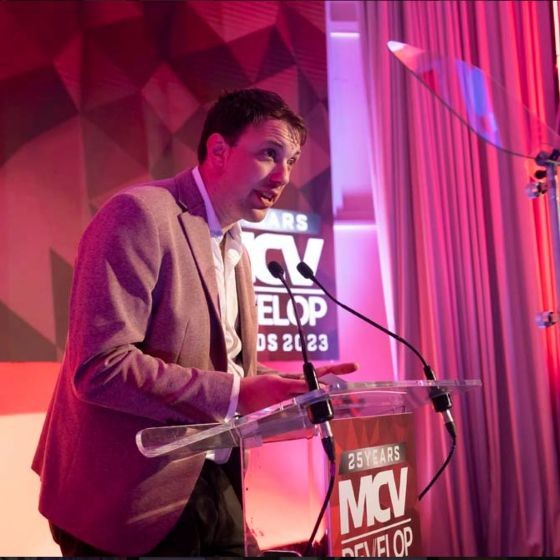 Editor in chief, TechRadar Gaming
Jake Tucker is the editor in chief of TechRadar Gaming and has worked at sites like NME, MCV, Trusted Reviews and many more. He collects vinyl, likes first-person shooters and turn-based tactics titles, but hates writing bios. Jake currently lives in London, and is bouncing around the city trying to eat at all of the nice restaurants.